Tucked away on Curzon Street (we love this street, it's just slightly out of the mayhem), a rather simple exterior disguises what awaits inside – a jewelbox of a restaurant, with surprises around every door and floor. And the menu, by an ex-Hakkasan chef, is suitably OTT too. Come here alone for an elevated quiet bite, with family in one of the airy townhouse rooms, or with a gang of friends to celebrate in the vaults.
The Décor
The vibe here is 'the secret London residence of Empress MiMi in 1920 Shanghai'. As mentioned, there are several 'rooms' in her three-floor, two-townhouse opulent home; our favourite was the ground floor which felt like the (sexy) dining car of a train. Samyukta Nair – one of the founders of this restaurant group, LSL – has several of her own heirlooms throughout, too.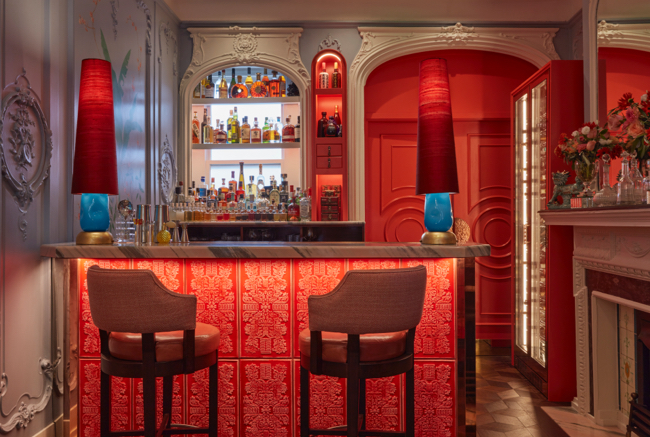 The Food and Drink
The executive chef here is Chinese-Singaporean, and the menu is contemporary Chinese, based on techniques he learned from his father and time spent at the Michelin-starred restaurants Lei Garden in Singapore and Hakkasan in London. This is an excellent, large menu – we say go à la carte so you can choose exactly what you'd like. Highlights include, to start: langoustines with truffle; chicken with Szechuan peppercorns, cashews, spring onions and dried chilli; Wagyu black pepper puffs; and seafood dim sum. For seafood – the crispy sea bass with red chilli, coriander and lotus root was excellent, and properly spicy, as were the chilli prawns. Signature dishes include wood-fired roasted peking duck, and live native lobster dishes. They also have caviar, and several rice, noodle, meat, and vegetable dishes.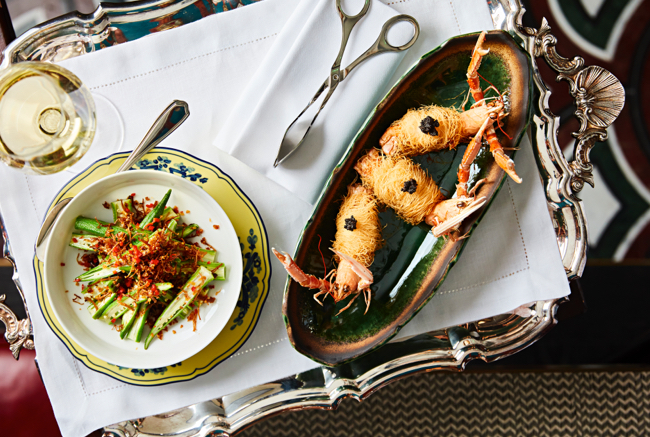 Highlights
The menu. It's truly special. They're also always doing seasonal menus, so check their website before you visit. And LSL, what a group. With hits like Socca, Koyn, and Jamavar already, this family clearly know what they are doing.