It's a real treat to have a restaurant that feels like it's more than just dining, it's a night out, and an evening spent at St. Barts definitely feels like that. Start in the (fake) fur-clad lounge for drinks and haute bar 'snacks' before you are led into the dining room for the main event, with a menu that champions seasonal produce from the British Isles.
The Décor/Vibe
Located on a quiet cul-de-sac, close to Smithfield Market, outside it feels City, and inside it's all Scandi vibes; it instantly makes you feel like you could be on a mini break. The walls are concrete and tables are spread out – so much so that you almost feel like you have your own room – with some looking over the St. Bartholomew-the-Great Church yard, which is atmospheric. The kitchen is open, tables and chairs are wooden, palette is muted, and crockery looks handmade. This is one calm spot.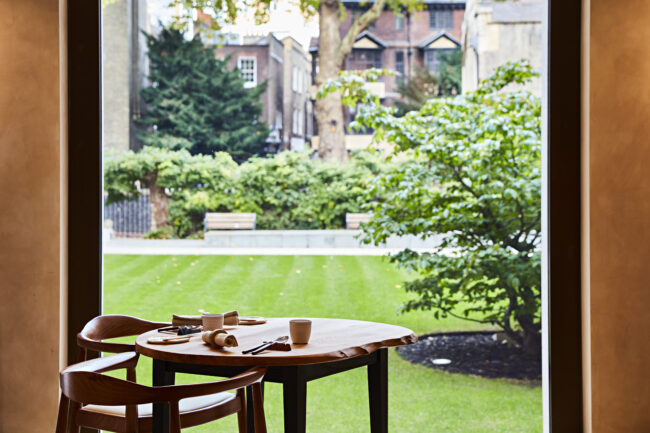 The Menu
Yes, it's 15 courses, but it's oddly not too much – which says a lot for their skill in calculating portions. Innovative presentation is, as you'd expect, part of the experience, and menu highlights include cod fritters, Isle of Wight tomatoes and garlic, crab and nutmeg, and celeriac and walnut. There are foams, sauces and mosses, petit fours and cheese boards. There's also a low-intervention wine pairing and vegetarian / pescetarian options available.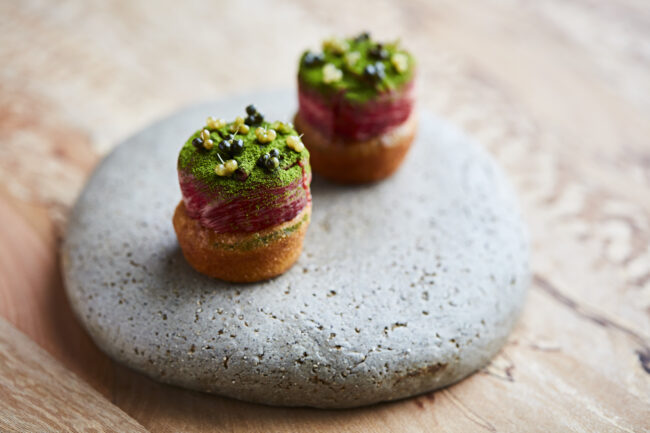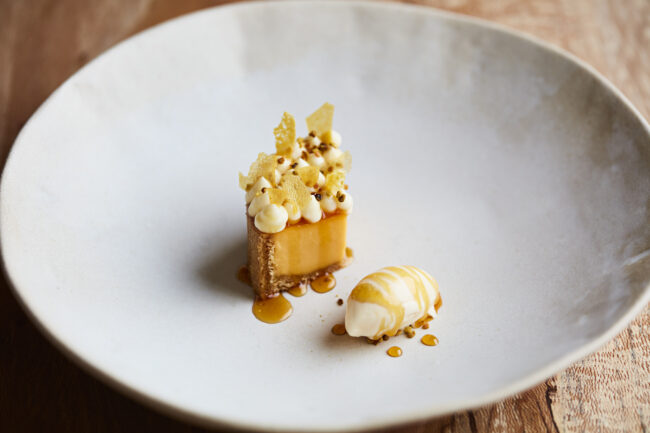 Highlight
The whole experience; starting in the lounge and moving to a private space. In a city as crowded as London, it's a true luxury to sit in peace with friends, enjoying an evening filled with culinary surprises.