Set in the opulent Mandarin Oriental hotel and accessed via a private entrance, enter through the Narnia-esque curtains and work your way through this subterranean den.
The Décor/Vibe
The overall feel here is 'gentlemen's club, with a feminine touch'. Wood, marble, leather and velvets are offset by  rich emerald green, plum and pink hues, with varied art and good lighting. Start at the main bar for a drink with popcorn, and make your way to the intimate seating. Music is upbeat and they frequently have a DJ – every night feels like a Thursday / Friday in here.
The Menu
Start with half a dozen oysters with chili daikon and ponzu and consider some caviar – they have their own here. There's also charred shishito peppers, wagyu sandos and a menu highlight is definitely the silky agedashi tofu with savoury shimeji mushrooms. Salads are as you'd expect – gomae, wakame, but they also have a tomato and black garlic with shiso dressing which sounds good. For sashimi, prawns and scallops are a highlight, and many of the makis have a slightly tempura'd roll. Other highlights include a lobster and uni fried rice, and anything from the robata grill – hamachi collar, bbq tonkatsu beef rib, lamb or duck teriyaki – and for dessert it's a black sesame cheesecake.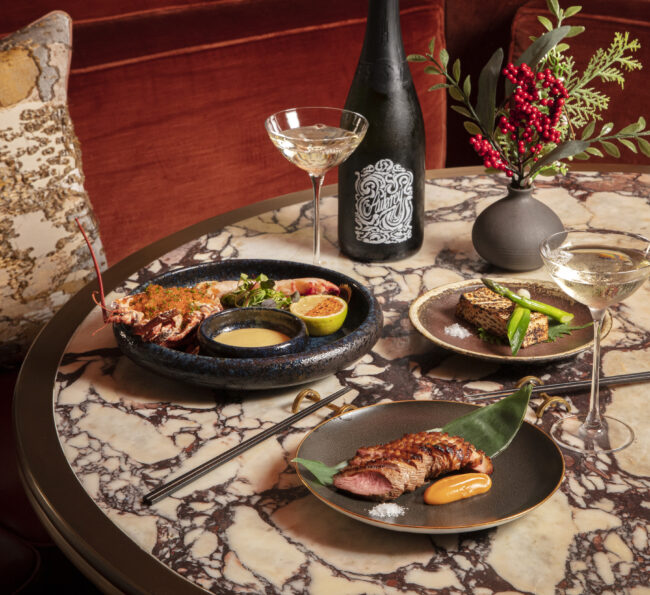 Drinks
They pride themselves in their cocktails here and they say they're the only bar in LDN that does a cocktail omakase, which is interesting. Sakes include those from emerging breweries, as well as rare releases, cocktails are seasonal, and they have an excellent selection of fine wines by the glass.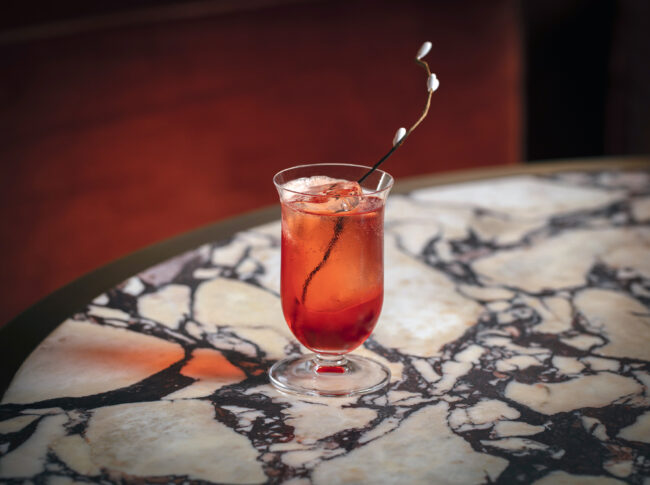 Highlight
The privacy of tables in here is a treat. Settle into a banquette and watch the night unfold. They also have a late night menu, and brunch, and their staff seem to be a well oiled, professional / knowledgable team.