Details
Address
Calle de Velázquez, 62, 28001 Madrid, Spain
More info
The Hotel
From the Palladium Group (who own Ushuaïa, in Ibiza, amongst other things), this hotel is located in Salamanca, right on the main street. The trendy Chueca and Malasaña areas are both within walking distance.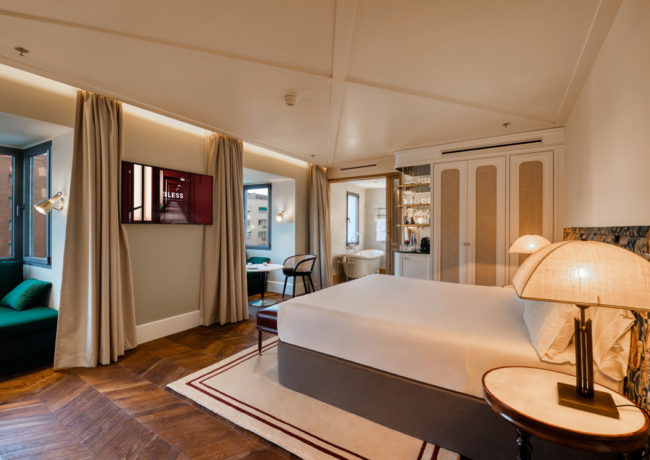 The Vibe
This is one buzzy space. From morning until night, there's an upbeat air about all activity here. As it's very new (it just opened in Jan), you can tell it's still very much a hot spot. Meetings in the lobby, drinks at the bar, people constantly coming in and out. With a circular bar right when you walk in and another one off to the right, they've really gotten lobby socialising right.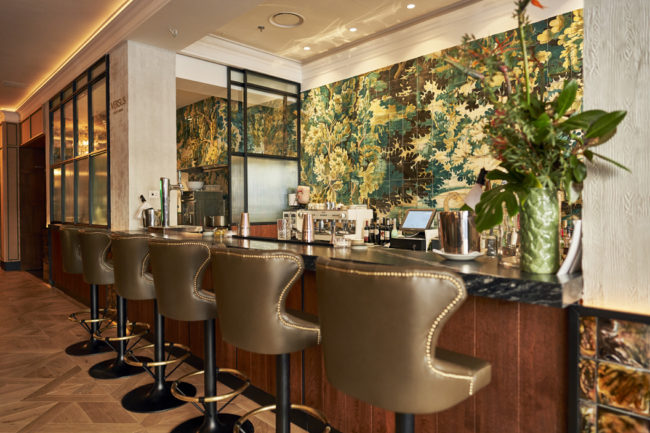 The Rooms
You read about five-star so much, sometimes we wonder who gives out these stars. But there is a quality about everything here that does feel truly five-star. Soundproof rooms, velvet sofas, fabric covered headboards, custom tiles, thick curtains, tub butlers (yup). They didn't have blackout blinds, but rooms did black out (love) and the fireplaces, even if gas not fire, were a definite highlight. UJ loves fuego!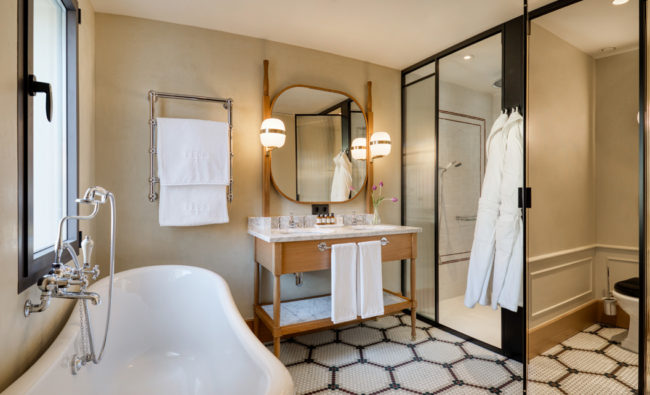 Food and Drink
All dining areas in the hotel are headed up by Basque chef, Martín Berasategui, who holds more Michelin stars than any other Spanish chef (eight, to be exact). The main dining room, Etxeco, has a contemporary Madrilenian vibe (crisp white tablecloths, expensive leather bar stools, warm bistro style lighting, classic architecture paired with modern dishes) and has a few design similarities with some of their other restaurants (Tatel in Ibiza). The bar here is a focal point, which is a running theme here; we like. They say this hotel is for Hedonistic luxury, and it seems apt. People here want nice things (and can afford it), but they also want fun. Feels very Spanish.
Highlights
Well, the reception was different: circular and modelled to feel like a library. We liked their use of mirrors and tiling throughout, with a special nod to a wall that looked like foliage, made out of tiles. The hidden bar, complete with bowling alley, is a good idea – we could see it being fun down there. The roof isn't finished yet, but serviced beds by the pool will be a great way to spend the day. The décor had a slightly vintage feel – palms with Art Deco touches and luxe fabrics – and seemed to work throughout, tying things together with ease; the rose carpets were a definite look!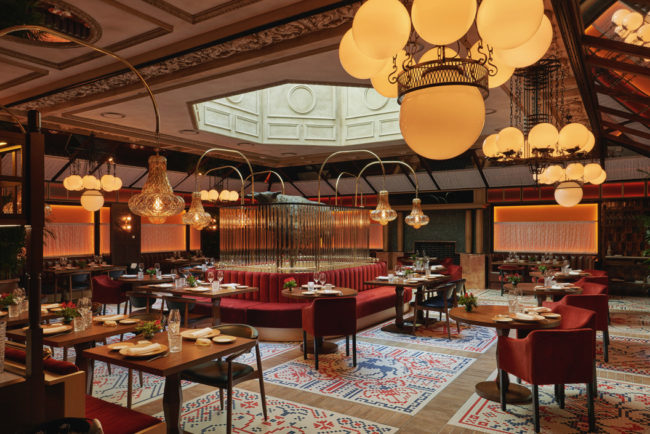 Anything Else
They have a small gym, a spa and offer a range of different guest experiences. They also say they have a property in Ibiza opening this June, too, so watch this space!