They say it's one of the older Four Seasons properties, but this is a good example of how new isn't always better. A home for hipster locals by day and global travellers by night, this friendly, atmospheric grand dame really has a lot going for it.
The Hotel
Set over eight stories, this Spanish colonial style property has an inner courtyard filled with trees and foliage, an almost hidden, serviced rooftop pool and spa, a fine dining Italian restaurant, a world's best bar and more… this is a little world of luxe enclaves and coves – perfect for a weekend away with friends, a partner, or a family. They really do cater for everyone here (including dogs), and the greenery throughout makes it feel like you're in your own secret Idaho.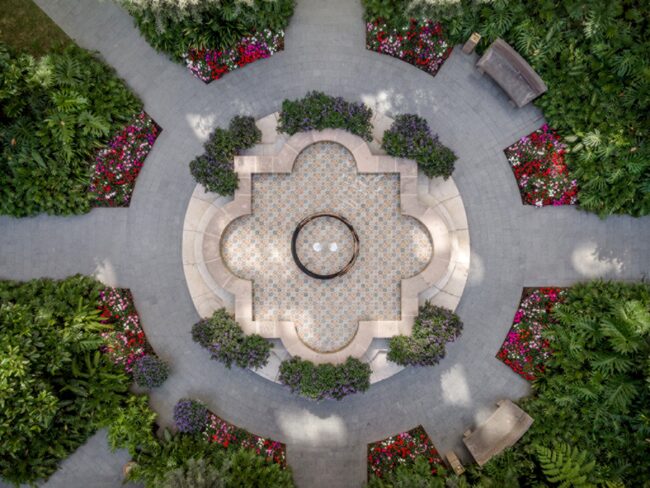 The Vibe
Bustling, but you're on vacation. The courtyard seems to get the early sunshine, which is useful for setting an upbeat tone, and by evening, the lights start to twinkle. There are locals here for brunch, drinks, or sports on the TV, groups here to celebrate/start their night at one of the sunken 'tables' in the garden, travellers and business people, wedding folk, and nearby workers.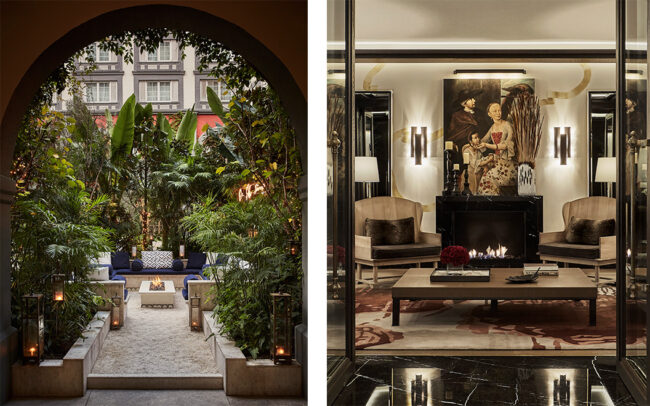 The Rooms
The rooms aren't new, but all have tubs, the TVs are smart, and the beds – with Four Season beds and bedding – truly are the best. Get a room that opens directly onto the courtyard, or opt for one up higher if you want to peer at the daily festivities from above.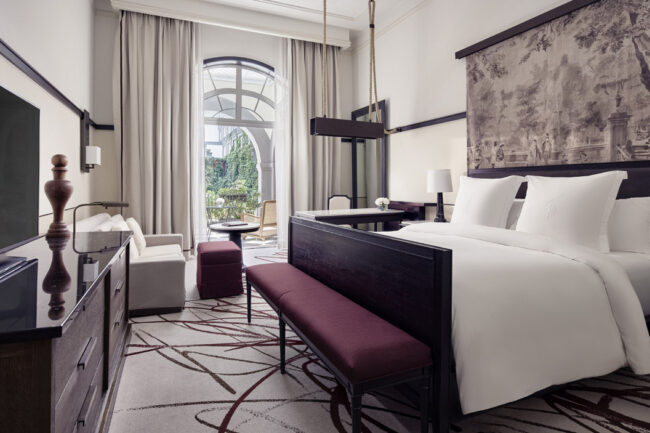 Food and Drink
For sophisticated Italian, with exposed brick and white tablecloths it's Il Becco. Start with lobster salad, move onto a risotto (there are several here), and end with a classic Italian dessert. They have the largest selection of fine Italian wines in the country and an open kitchen. For elevated Mexican, it's Zanya – sit in their courtyard, and if it's cold out, get a table by one of the fires. For drinks, it's the awarded gentlemen's club-style Fifty Mils, and there's a French/Mexican bakery with takeaway dishes, sandwiches and juices, should you be in a rush.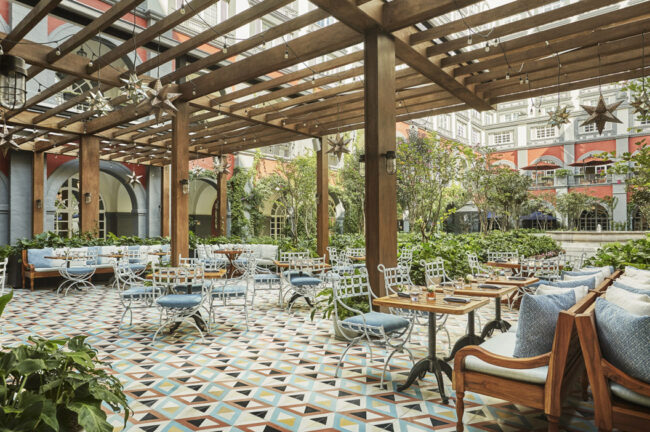 Highlights
The rooftop pool. The roof gets amazing afternoon sun, and the area is shielded from the wind; if it's cold on the ground floor, you can bet it's still sweltering on the roof. Start with a massage in the spa, then move into the hot tub, then pool; order a martini and relax. You truly feel like you're on vacation up here, even if it's right in the heart of the city – you can tell the hotel overall is popular with stylish locals and expats. We also love the key colour used throughout the hotel, vermilion; it's an uplifting stylish shade and perfect for Mexico City.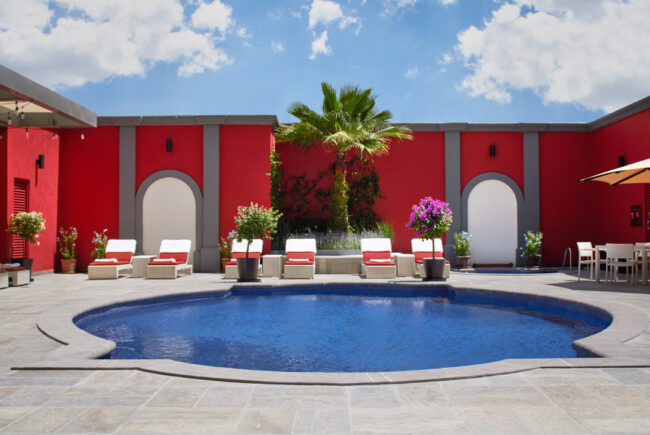 Anything Else
The staff can't do enough for you here. This really does feel like the type of hotel you'd come back to time and time again. As we've said, it is older – think business centres and thick carpets – but it really is a gem. In the winter, they have a hidden ice skating rink on the fourth floor; go through a bedroom door and emerge in a winter wonderland. Really great for kids and big kids alike. They can also organise excursions, special occasions, and the concierges can sort just about anything.