This hotel opened in 1959, and was originally called the 'Ritz'. Taken over by the Four Seasons in 1998, they – smartly – kept the old signage and Ritz in the name, but it's completely operated by the Four Seasons. Located 15 minutes from the centre of town, this property feels like it's perched on the tip of Lisbon, with views of Old Lisbon and the Tagus River, right in front of the Eduardo VII Park.
The Hotel
There's something special about running around the weathered cobbled streets of a city, checking everything out, and then retiring to the warm welcome of a trusted old friend – and that's what it feels like staying here. When our taxi decided not to take cards ('tourist tax'), the bellman came out and paid our taxi for us, and just added it to our bill. That kind of touch, at the end of a long day – is a unique and very 4S one.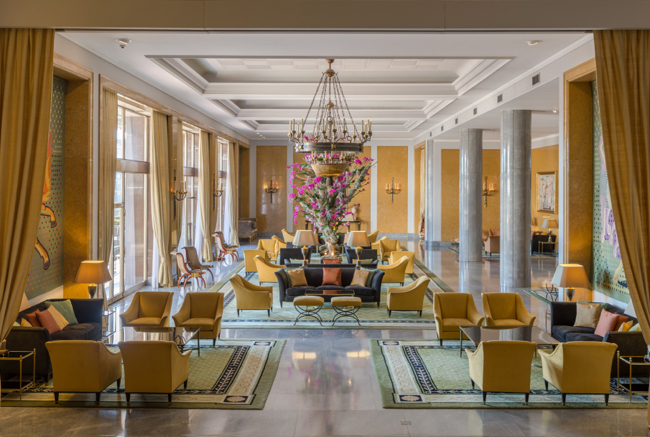 The Vibe
This is a huge property. It has 282 rooms, but even when it's fully booked, it never feels busy. The crowd is a mix of well-heeled visitors, locals at the F&B outlets, and larger groups who are there for meetings. There's Portuguese artwork throughout – they have one of the largest privately owned collections of mid-20th century Portuguese art – and of course, those 4S flower arrangements. Things feel quite Baroque here, with Art Deco touches.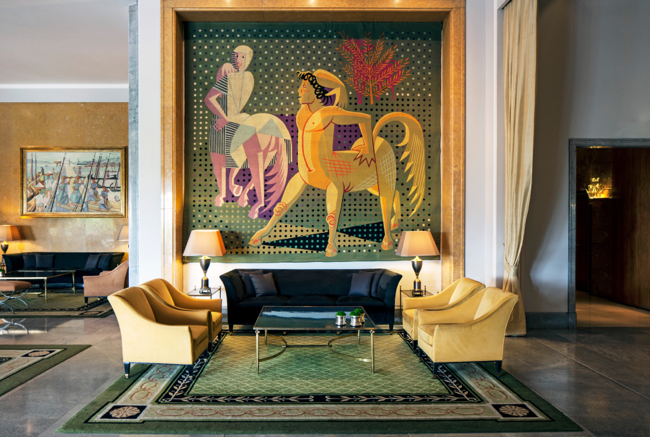 Richard Waite
The Rooms
With the Four Seasons, it's all about materials and space. Here you'll find rose floor-to-ceiling marble washrooms, crisp linens, plush carpets, glistening wood paneling, artwork, and bespoke drinks to make yourself (with scannable YouTube instructions to help). Tech updates like USB ports, Marshall speakers, and touch lights and curtains brings things into the year 2023, and the room size and soundproofing make it feel more like you're in a flat than a room.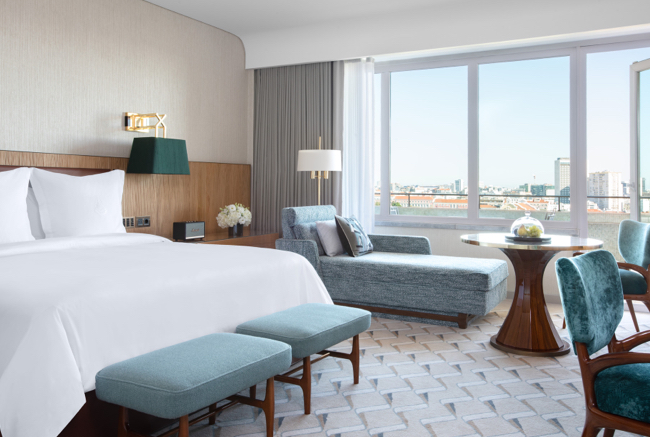 Peter Vitale
Restaurants/ Bars
White tablecloths at breakfast – we love the terrace here at the Varanda Restaurant – set the tone for the day. Breakfasts are buffet style, with an additional menu that you can order from, complete with healthy additions like green juices and açai. You can have dinner there too, or try the more contemporary CURA restaurant. The outdoor pool bar is a highlight – red daybeds surround the turquoise pool that's serviced with a pool menu with tacos and salads, and the Ritz Bar hosts locals and guests alike, and has a Japanese menu.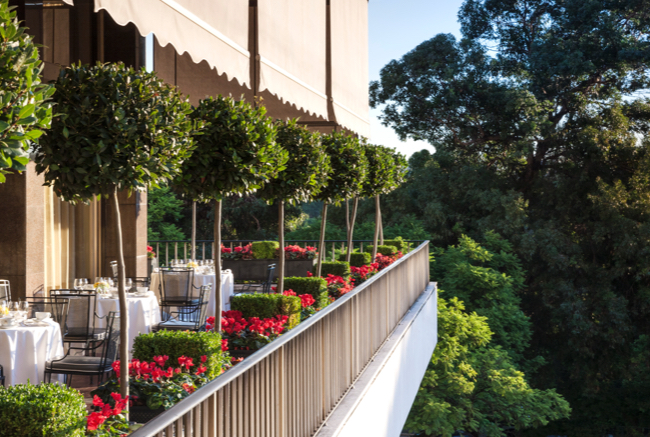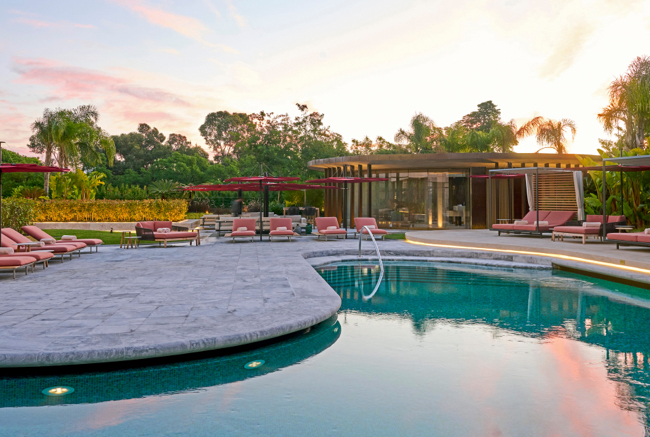 Highlights
The rooftop gym. With views of Lisbon, a small outdoor track, huge windows with glass 'compartments' for different activities – boxing, pilates, stretching – reasonable PTs, and healthy snacks, this is a great place to start your day. The spa also has an extensive offering and is attached to an indoor pool, with plush loungers.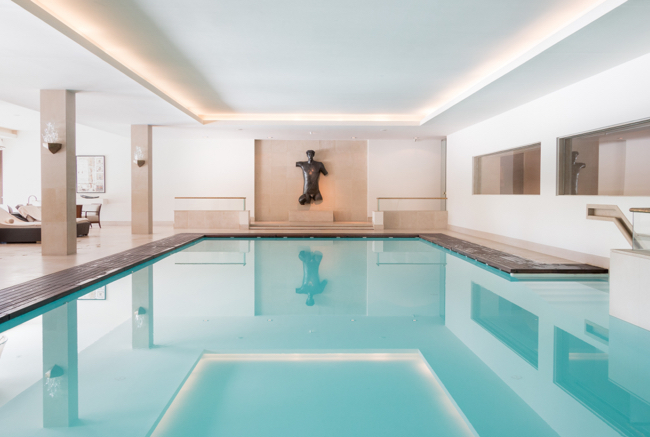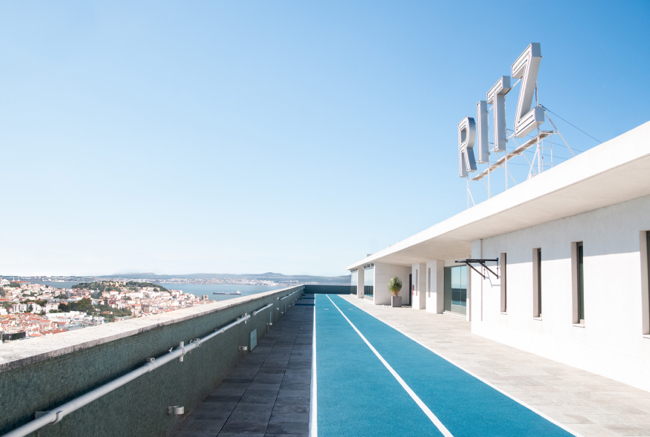 Anything Else
They can organise tours, surfing, sailing, tennis/padel: ask and they can help arrange anything you need.