The Montesol is a legendary hotel in Ibiza. Often cited as the first luxe hotel on the island, it's always been an anchor of Ibiza town: a meeting point for everyone, year round, who's coming through, and loved by both locals and frequenters alike. It's a spot that people definitely have a sentimental attachment to – which means that any tweaking of the original will come with local commentary, as it's an island treasure. The new owners, Experimental Group, have largely retained the old structure, opting to update primarily the interior décor and restaurant.
The Hotel
The exterior has thankfully stayed the same – that yellow is part of the backbone of Ibiza town – and inside, they've Experimental-ised it. If you've seen their Menorca property, this follows similar lines. Check in is off the restaurant and you get to the roof via an elevator inside.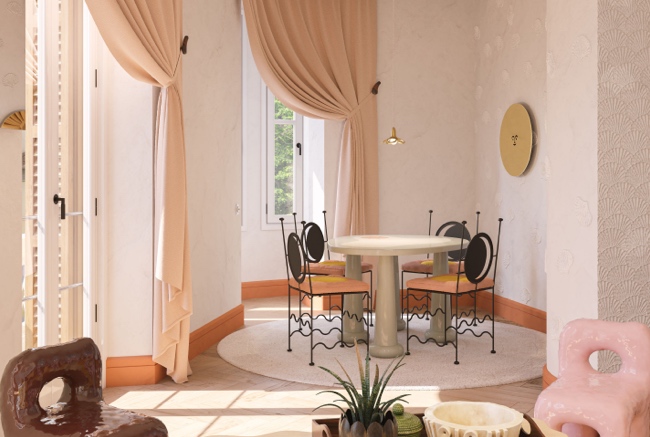 Karel Balas
The Vibe
This is very much a city hotel. With almost no lobby, it's a restaurant, rooms (30 rooms and three suites), and roof. They, like the other places on the Vara de Rey, have outdoor seating, which is great for breakfast, and aperitivos. Some updated design touches, like the Wes Anderson wall of Chateau-Marmont style keys, really work.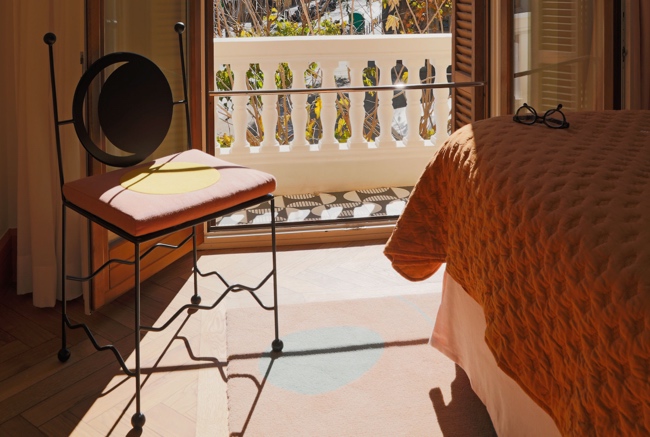 The Rooms
Here, it really matters where you stay. Face out onto the Vara de Rey, and you get the views of the old town and the square. It might be noisy at night (bring earplugs), but to us, it's worth it. The rooms at the back, on the other hand, are quiet, but lack the views. Location-wise, we also prefer the Vara de Rey rooms to the suites. As for décor, the Manhattan vibes have been replaced with bohemian artisan everything. A mixture of fabrics and patterns surround the bed, with colourful rugs, high gloss lacquered and textured walls, and signature touches like cut out half moon shapes in the bathrooms. We love the sherbert-coloured closet interiors and metal (not Nespresso) coffee machines. They also have Experimental ready-made cocktails, which is smart.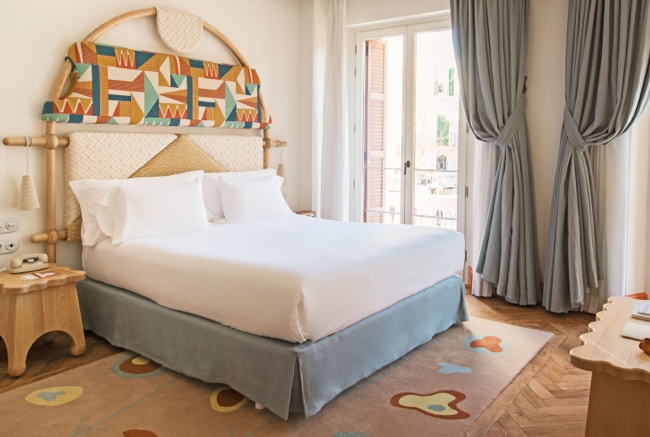 Food and Drink
Their restaurant, Café Montesol, focuses on tapas and Spanish dishes. We say sit at the bar and feel the energy from the street, while their rooftop bar has those magical Dalt Vila views. Breakfast, which includes holiday things like churros and chocolate, is served until 1PM, which is really very appreciated in Ibiza.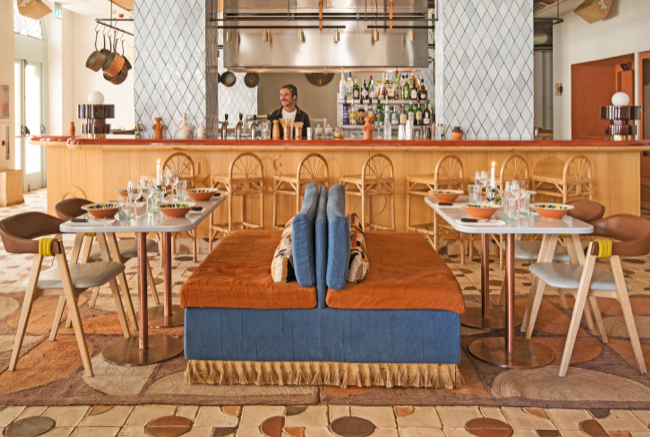 Highlights
Location, location, location. It's great to be in town. And 1PM breakfasts.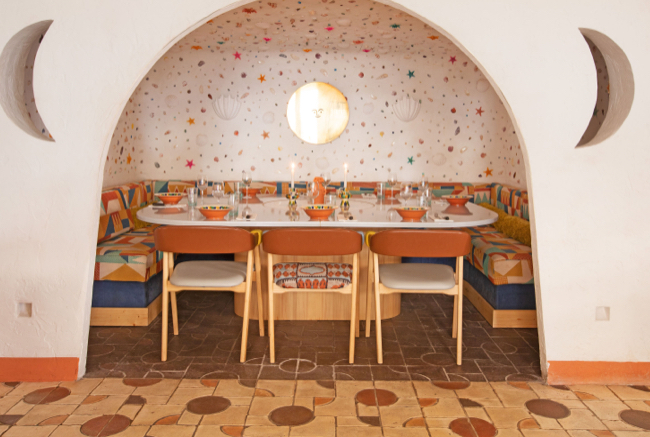 Anything Else
The staff are great. If you need anything, ask. And book into Experimental Beach, their restaurant by Salinas, for sunset.