Marbs. You know the connotations. But if you haven't been, the Marbs we saw was beautiful, chic, and fun. There seemed to be three tribes on the plane. Bros (bro soup!) going in the opposite direction of us (phew); hikers (heading up into the mountains), golfers, yachters, and tennis camp attendees (young and old); and chic good-times-ers (that's us!).
The Hotel
We've stayed here before actually, when it was Puento Romano. It's truly amazing what can be done, 'gutting' a hotel, without taking the actual structure down. Here, what used to feel dated now feels Nobu light white. To get a visual, think traditional Andalucian-style white condo structures that make up the hotel rooms; fuchsia bougainvilleas, wall-mounted plants in bright pots, areas named after Spanish towns. The hotel is part of the larger 'village' of Puento Romano, which is home to nine restaurants, bars, and of course, a Nobu.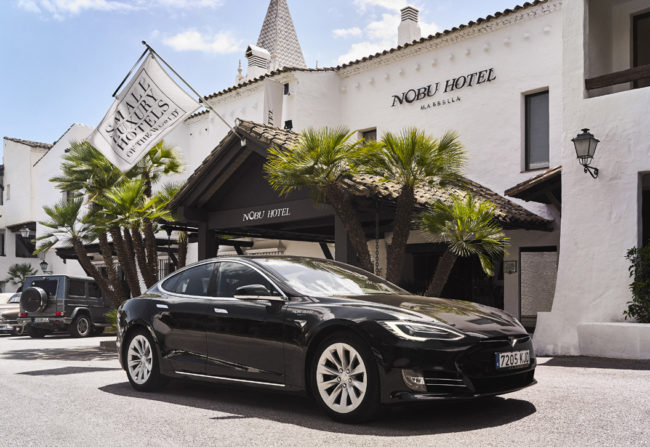 The Vibe
Client wise, it's a mixed bag in here! Similar to the flight, minus the 'bros'. As it's so spread out, it doesn't feel crowded and the location is perfect; close to the beach, on the boardwalk, and 45 mins to the airport. Overall, it feels professional, laid back, and fun.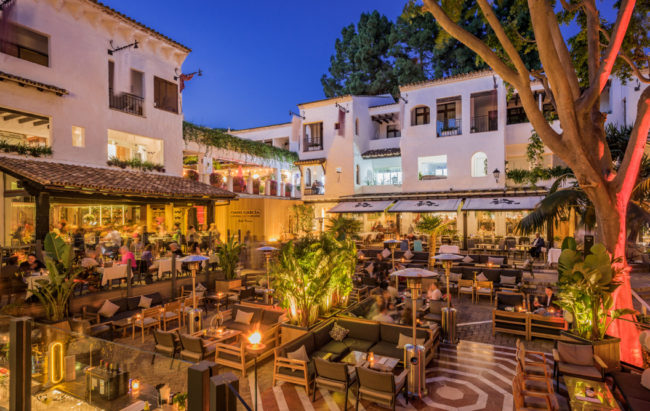 The Rooms
With a 2018 launch, and 40 new suites/rooms added for this summer (making 81 rooms in total), the hotel is fresh! In keeping with Nobus, the theme is a contemporary white on white (this doesn't feel '90s Schrager; it works) with other neutrals and wood accents, with everything being from Spain. There's the usual in-room coffee machines, Nobu namesake products, robes, and terraces for sunset drinks.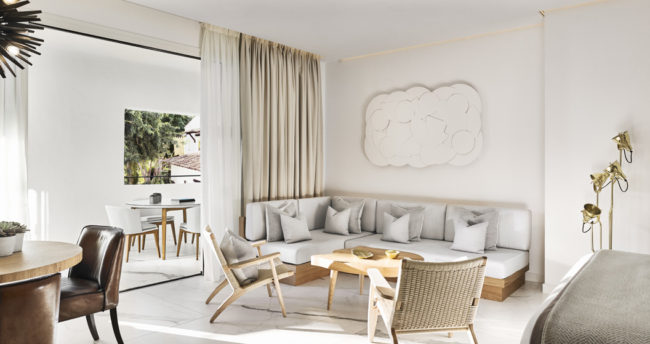 Food and Drink
Nine restaurants. While this is a lot, with choices like Nobu (which has outdoor seating – we loved it here – and the usual great Nobu vibe), a health spot, and Dani Garci, which has just been awarded its third Michelin star, you could come here just to eat. And do it very well! They also have an indoor/outdoor nightclub (though we're not sure what the crowd would be like here in high season!).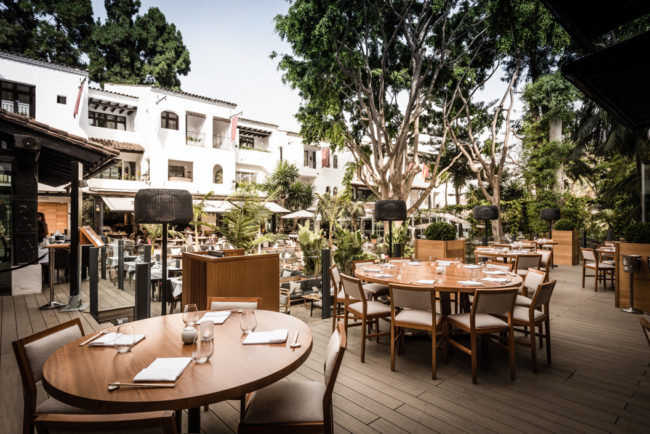 Highlights
Nobu! There's also a Six Senses Spa and El Chiringuito (from Ibiza, with the same laid back vibes and great menu) is just across the boardwalk, on the beach. They also have an array of 'experiences' should you want to break the bank and try something new (there's everything from skiing to learning how to DJ).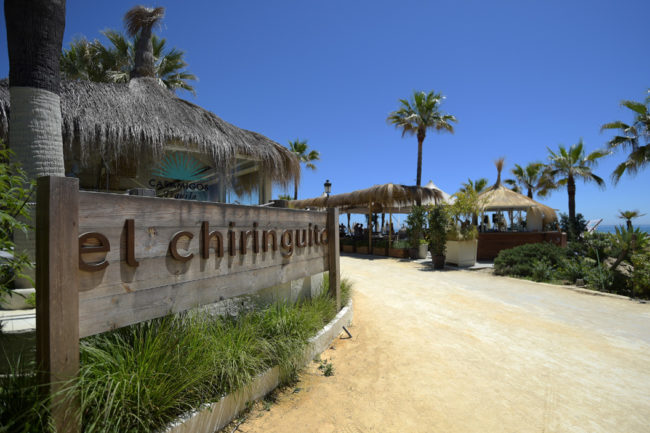 Casamigos x Nobu Marbella Summer Soiree
To kick off the summer, Nobu Marbella was host to a Casamigos weekend of fun. Tequila, sun, sushi and good times, all fuelled by tunes by Housekeeping and vibes from the great guests. Gracias!