Hvar was a breath of fresh air. You can drive, but you don't need to. You can also take a ferry from Split – but a private boat, if you're with a group, easily picks you up a few meters from the airport, and isn't exorbitant. Things are busy, but you don't seem to need reservations everywhere to eat – like so many island hotspots – and you also don't feel like you're going to run into your neighbour/client/frenemy at every turn. It felt like you could truly get away. Accommodation seems to be the only hard thing; this island is small, so you need to be organised to find somewhere good to sleep. But if you know that, you'll be on your way.
The Hotel
Riva Marina is part of a small hotel group (Suncani Hvar) that owns seven different hotels in town. It's been recently renovated and faces directly onto the marina.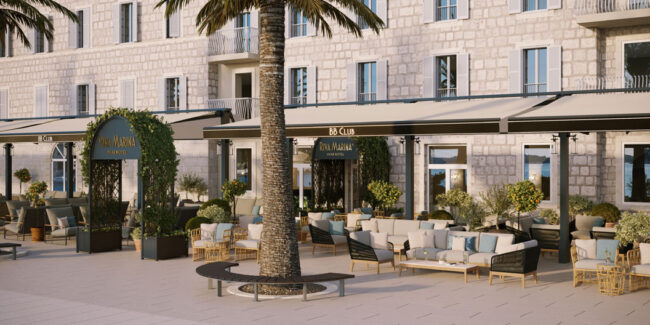 The Vibe
The promenade in front of the hotel has a bustle day and night – yachts and ferries come in directly in front of you, which makes their harbourside bar a great place to people watch. It might be energetic outside, but inside it's a quiet refuge.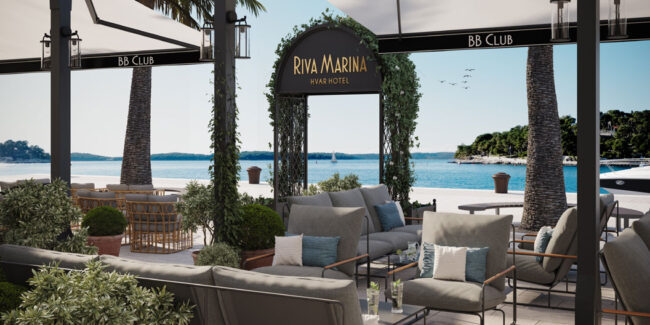 The Rooms
The rooms in Hvar are compact, everywhere. It's a small island that is trying to fit a lot in – so recalibrate your dimension expectations before you get there. Request a room facing the harbour to let the sea in (windows are huge and actually open). If you want peace and quiet, ask for something in the back. There's a two-bedroom suite, and a few rooms with terraces. The rooms might be small, but they are definitely cosy.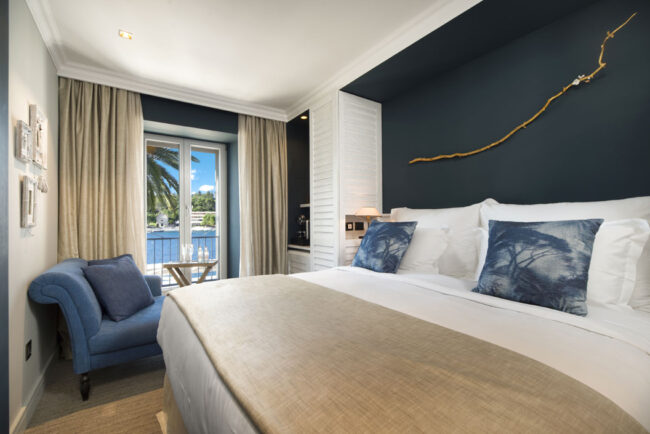 Restaurants/Bars
They have a great breakfast menu here – served however only until 10AM – so you might only get to know your Nespresso. They have indoor/outdoor seating, but their outdoor terrace is the real draw – sit here on one of their sofas for lunch, dinner, or drinks. Want a change? Head to one of their other hotels that are all a short walk away. The beachfront casual patio at neighbouring Beach Bay is a good day option, and for something more white tablecloth at night, try San Marco at Palace Elisabeth.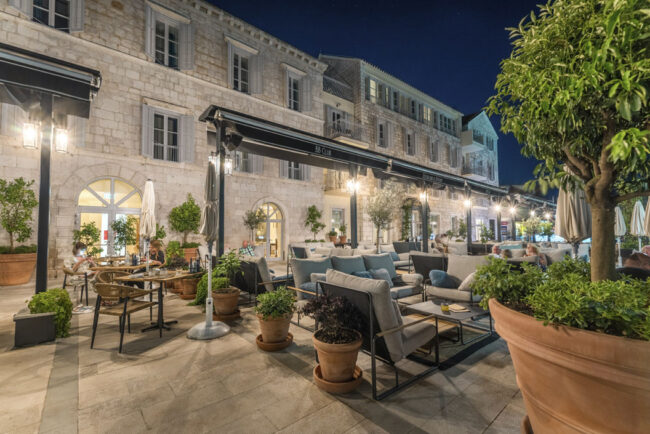 Highlights
We loved it here, overall. To run, there's a boardwalk that's about 5K, and a fortress (called Španjola) that you can hike up to. We actually saw a lot of walkers around –  there seems to be a path around the island – do some research and head out. They also have biking and climbing, and you can rent pretty much any kind of boat you want (drive your own, with a skipper) in the harbor, quite reasonably.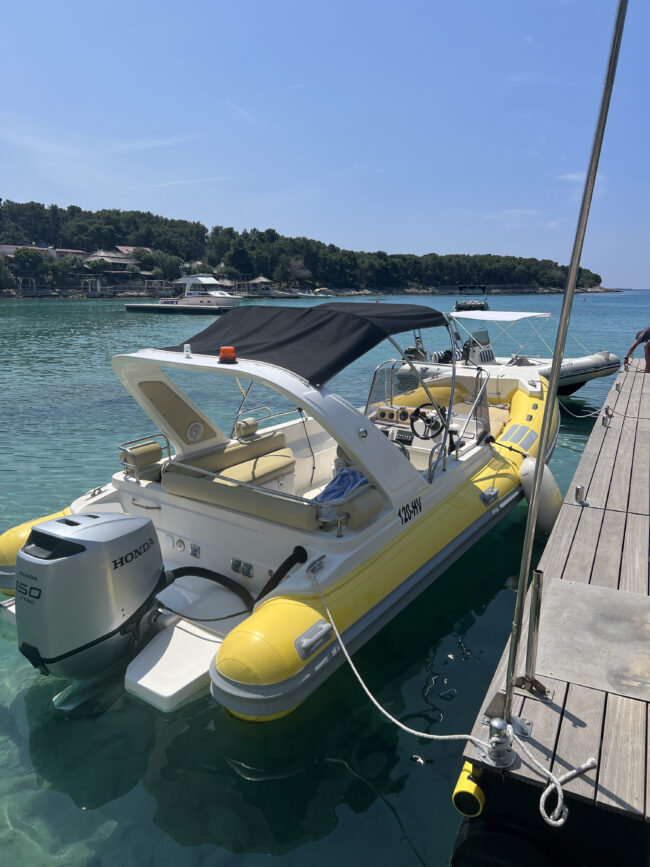 Anything Else
Do rent a boat and cruise around. The tiny coves all have small restaurants, bars and absolutely stunning beaches. They're really refreshing too, in that they're so rustic and laid back – some of them only service yachts that come in daily, so they're really chilled/not crowded. If you're nervous about health and safety – one of the main bars in town, Seven, torches their bar several times a night (with actual flames) and our captain seemed to like his breakfast beers – you might need to pack some Xanax.  We hear there are great vineyards/wineries too and be sure to buy some local olive oil.