This Renzo Piano-designed icon isn't just for business travel – its killer location makes it the ultimate perch for enjoying London's lights.
The Hotel
The Shangri-La Group is no slouch, and this grown-up, glossy getaway leaves nothing to chance. The lobby floor is buzzing all day with well-heeled lunch dates enjoying live music and aperitifs. The dark and sexy Gong Bar – London's highest – is where the fun goes down after dark. The swimming pool – on floor 52 – has the best view of all, with smart club chairs in which to sip lemon tea and read the papers. Staff (from the door to the roof) are charming, attentive, plentiful, and – thrillingly – great with kids.
The Vibe
Upscale and international, with a surfeit of marble, chandeliers and fresh flowers, inside the Shangri-La, you could be in Hong Kong. Take one look out of the windows, however, and you couldn't be anywhere else. The London Eye, Big Ben, St Paul's Cathedral and the Houses of Parliament loom large, while further afield the outskirts of the city fade into the horizon.
The Rooms
Huge, airy, and flooded with light, it's all about the view. Armchairs (and binoculars!) are placed to catch the sunset, bathtubs (with tubs of crunchy mineral salt) peek out over Tower Bridge and beds are vast, pillowy and capped with elegant silk panels painted with cherry blossoms. There's a minibar stashed with all the usual goodies and welcome cakes on the coffee table. Electric blinds are at your command: why not drift off in Frette linens, lights of London twinkling outside.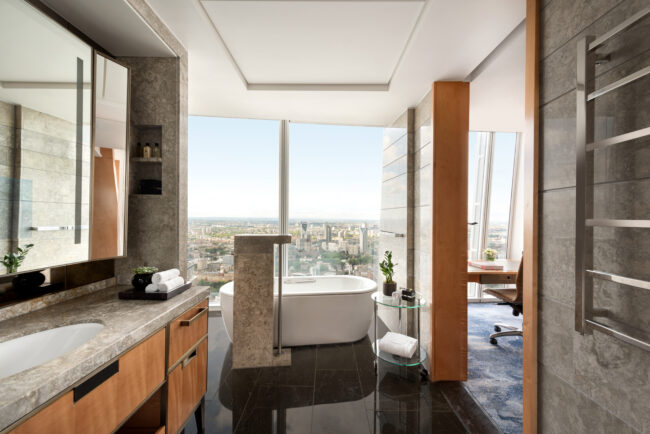 Food and Drink
TING (the Chinese word for living room) is just that – a gloriously laidback pan-Asian restaurant that uses local produce from nearby Borough Market. UJ loves the old-school room service at breakfast, complete with silver cloches, a folding table and a seriously charming butler.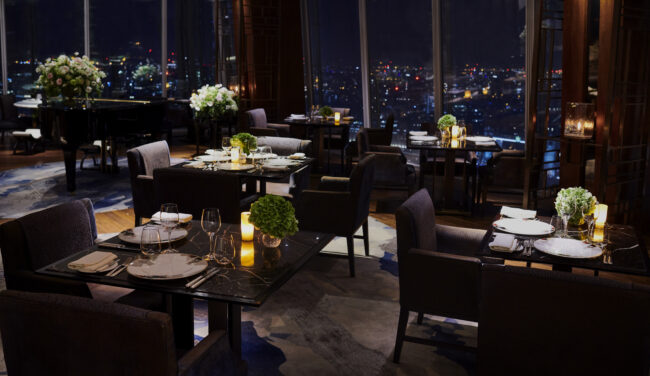 Highlights
A solo hour at 6am, curled up on the sofa, coffee in hand, watching the sun rising over a misty, sleeping London. Utterly unforgettable.
Anything Else
Although it's south of the river, the location is spot-on. Borough Market, with all its foodie delights, is across the street, while the Tower of London and all the best bits of the Thames are a five-minute walk away.