Just 3.5 hours from London direct, plus a 45-minute transfer, Bodrum is a great mid-haul escape from Londontown.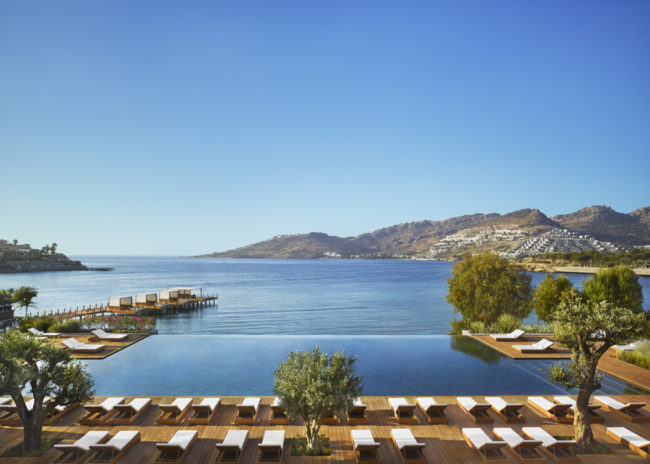 The Hotel
It's hard to get things as right as The EDITION does, and time and time again, they do just that: create the kind of place we actually want to spend time in. Here, a mixture of stone, wood, slate and marble come together to create a contemporary seaside escape. Fabrics are muted and luxe; outdoor furniture (linen sofas, plush modern armchairs), would be just as at home indoors as out. With 108 rooms, suites and villas, a spa, infinity pool, seafront cabanas with catamaran-style 'trampolines', a beach made out of polished powdered marble sand (so luxe), three restaurants, serviced beach beds and buggies to take you around, you really could just settle in here. This place commands relaxation.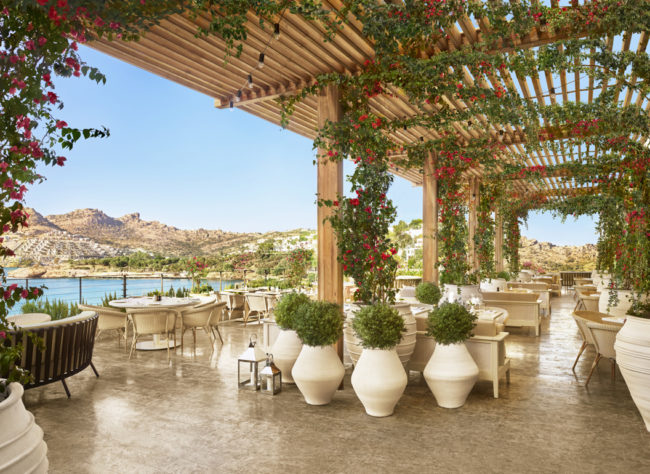 The Vibe
The entrance, like the Miami EDITION, is bright and breezy, filled with palms and whites. Staff are upbeat, tunes are on point (Hot Creation mixes, etc.) and overall, people are just happy to be here. The lighting is notably superb; a central bar elegantly lights up to showcase the Turkish Riviera in the background. There's festoon lighting in the restaurants, and neon coves in the club.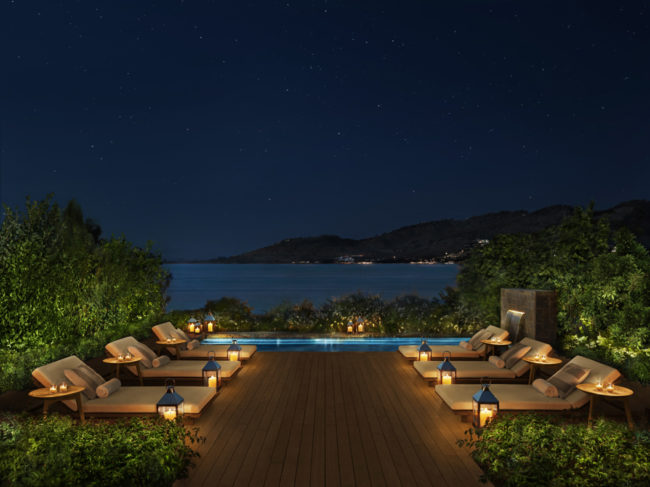 The Rooms
5-star rooms here come in a variety of shapes and sizes. Guest rooms are in modern, with floor-to-ceiling windows; there are also 2, 3, and 4-bedroom villas, some with their own plunge pools. Washrooms are grey marble (so chic!), tubs are freestanding, products are EDITION x Le Labo (we love), robes are soft, tech is high (USB, speakers, adapters), and terraces have seating areas and amazing views, most of the Aegean Sea.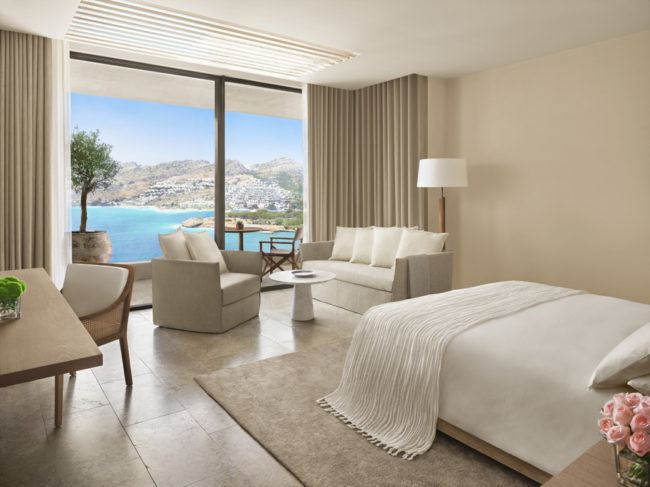 Food and Drink
UJ loved the restaurants here. Dining outside, day or night, can't really be beat. BRAVA is their signature restaurant by Diego Muñoz (elBulli), with Latin American fare; Kitchen at the Bodrum serves an all-day Turkish brunch, and comfort food with several local Turkish dishes is served at Morena. Cabanas and daybeds are serviced, meaning you really can just kick back.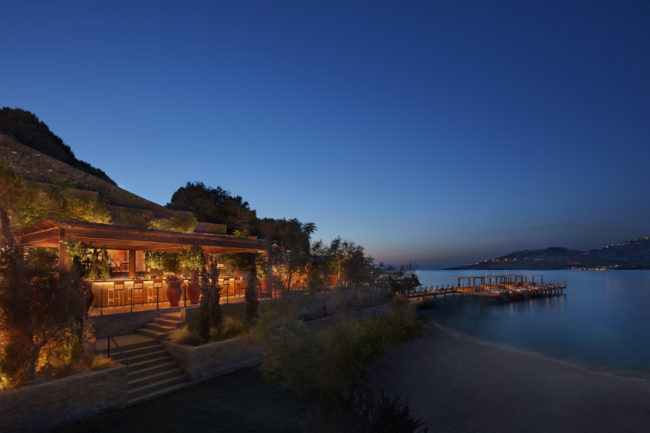 Highlights
The location. There was something very romantic about this glistening cove. The spa has a moat-like water feature outlining the space, lending zen vibes, and the treatments are extensive. The architecture focuses on clean, sharp lines, and the colour palette, both muted and dramatic (matte, black-on-black washrooms with black marble), stood out.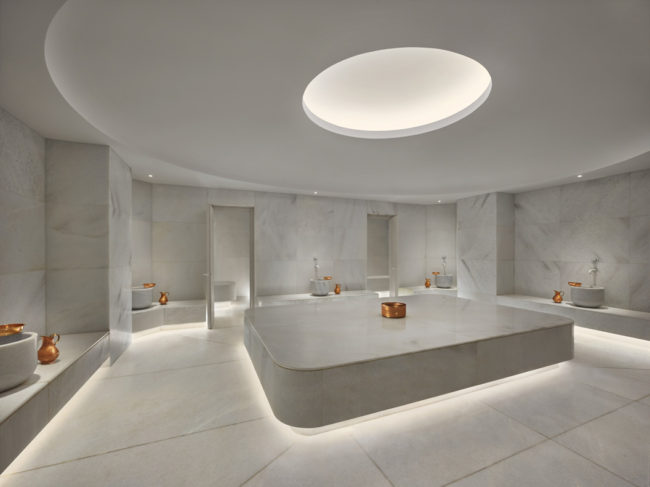 The Bodrum EDITION Seasonal Launch
Last weekend saw a mix of leading global creatives descend on the property to celebrate the seasonal launch. With Benji B behind the decks, Yoga for Bad People leading classes, a tribal beats style collective from Tulum performing by the pool, and two yachts (including one vintage pirate-type sailboat) for sunset cruises, The Bodrum EDITION definitely showed it has its finger firmly on the 2019 'resort' pulse.