Mustique. Most people know it as a private island, which it is, but you can also rent villas, or book into the one (excellent) hotel on the island, The Cotton House.
The Hotel
Most likely created as a place for guests of homeowners to stay when there's overflow, checking in here really does feel like you are staying at a good friend's house. And as the layout of the hotel is more like a small selection of places spread over extensive land, it feels private and luxe, too.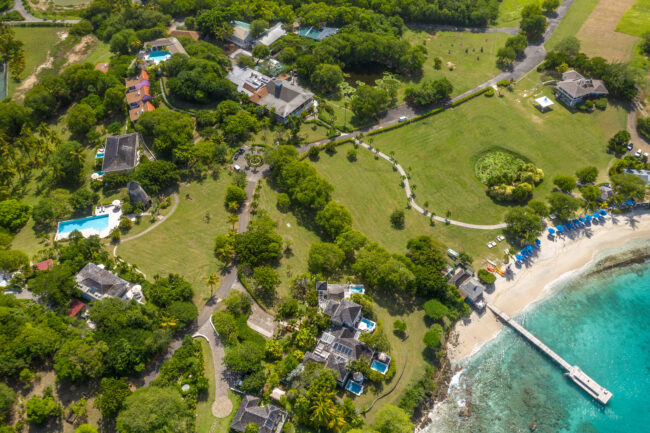 The Vibe
The décor is stylish-colonial throughout. Highlights include pink Missoni-esque seating in the Veranda restaurant and the tropical old-school mood in the Great Room bar. There's a very familiar and welcoming tone throughout – it's clear that the staff are used to seeing the same people here year after year.
The Rooms
With only 18 bedrooms, many of which are booked annually, getting a room here is not easy! If you can, opt for a sea view with plunge pool, or the two-bedroom residence – which is more like a house with a private pool and a lot of space – if there are a few of you.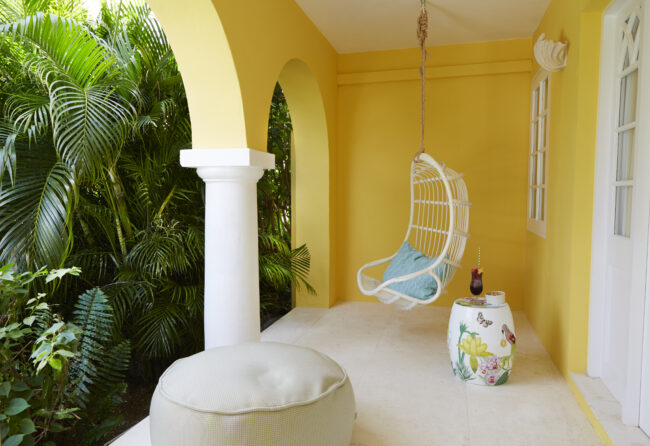 Food and Drink
One of the best things about Mustique is the lack of choice. There are only three restaurants on the island. Start your day at the Veranda restaurant for a Caribbean-inspired breakfast, move on to the Beach Café for lunch and rosés around the circular bar, and end with a casual dinner with live music at the famed Basil's Bar, a short drive away. Should you want anything else, picnics can be arranged at any of the magical beaches. The Great Room hosts a Tuesday night drinks for all island guests every week, and there are several other organised gatherings, too – ask at reception when you arrive to see what's on.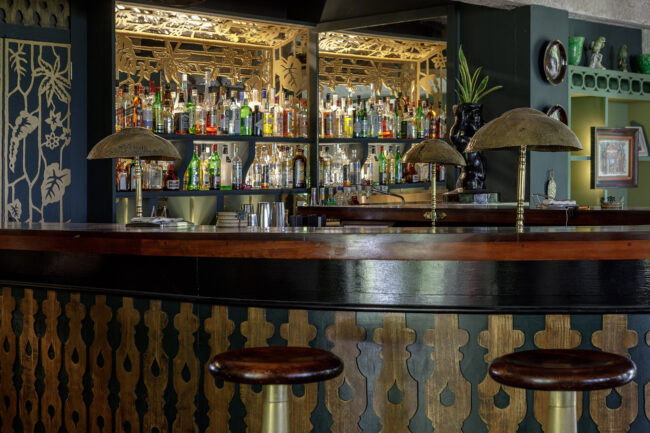 Highlights
With no 'hot new restaurants' to get into or wristbands to secure for the 'best' nights, planning here is easy, and leaves room for actual human interactions and spontaneous days. Driving is mainly restricted to electric 'buggies' for guests, which is a fun way to get around (although you still need a license, so don't forget yours!). And the snorkelling, hiking/riding/biking and other waterfront activities mean you'll never be bored, or too busy either. Bliss.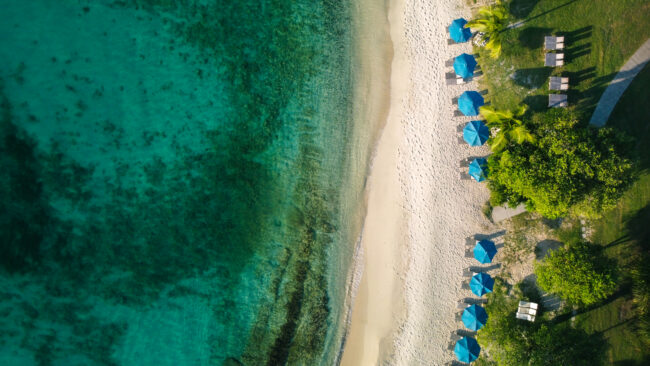 Spa / Shop
There's a small spa with some basic but good treatments. There's also a small shop in here too, complete with swimsuits, Coola sunscreen (we love), and an excellent Jade Jagger Mustique collection of jewellery.
Anything Else
Arrival at Mustique is via an 18-seater RAF that picks you up at either Barbados or St Lucia airports.