Details
Address
Av. de Francesc Cambó, 14, 08003 Barcelona, España
More info
The Hotel
Hot off the heels of the recent Bodrum EDITION comes The Barcelona EDITION, located in the vibrant El Born area. 100 rooms (including two beautiful suites with terraces and outdoor dining areas), signature restaurant, cocktail bar (indoors), rooftop bar (outdoors), pool, cabaret club/lounge, fitness centre, with top talent collaborations throughout. This is the perfect place to base your BCN stay.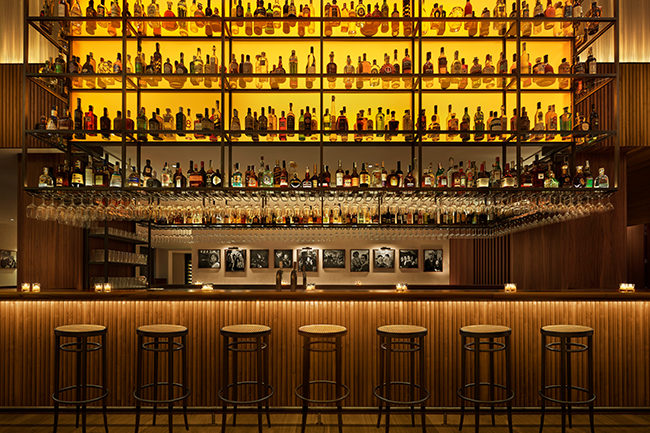 The Vibe
This feels like a very boutique affair. Smaller than other EDITIONs, it almost feels like a private residence. If you know someone else staying here, you'll likely see them over your stay. The vibe is buzzy from morning til night, with the energy of the Santa Caterina market flowing into the ground floor, and surrounding BCN rooftops adding to the vibe on the open-air rooftop. This is a hotel that really works with its surroundings, blending in and contributing – but also offers something different. Something desperately needed here in BCN.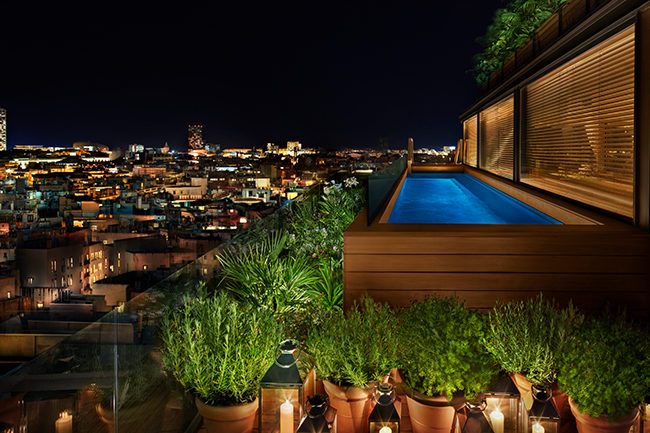 The Rooms
This is BCN; rooms are always on the small side but here, they're perfectly formed. Desk, smart TV, bucket window seating, white marble washrooms with Le Labo products, hi-tech lighting/curtains and a great mini bar with top notch glassware. There are several Spanish touches – Gaudi motifs on welcome biscuits, Spanish leather headboards and their signature silky Anichini linens are always welcome.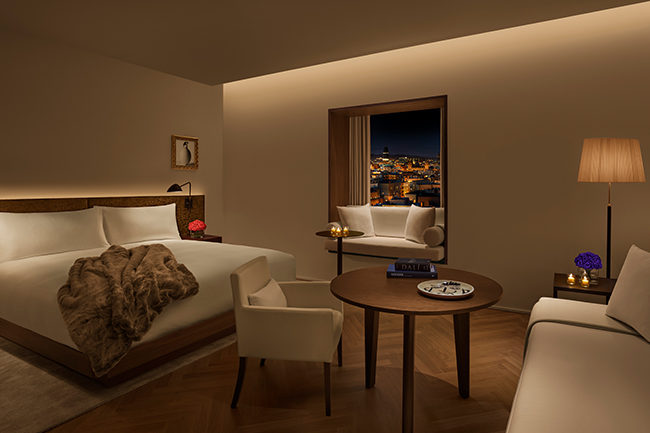 Food and Drink
Start on The Roof, 10th floor, for panoramic views, greenery, cocktails and something light. We loved the laid back but energetic vibe here (Barcelonaaaaaaa!), the bar, and the Latin-American and Asian-inspired dishes. The scallop aguachile with jalapeño juice, cucumber and basil really stood out – what flavours! Next, move to the mezzanine level's oak-panelled Punch Room for a bowl of sangria, billiards and a cosy fire on chilly nights. Then head down the classic EDITION steel/marble/wood spiral staircase and walk straight to the vibrant lobby, pull up a stool at their signature glowing hanging bar and order something local – vermouth or sherry – to start. After a drink, head on to Bar Veraz for dinner. An 87-seater, all-day restaurant, the atmosphere is friendly, local, and intimate; headed up by Sebastián Mazzola, former creative director of the Adrià Group, the menu here is light and interesting in the AM, and innovative med in the PM, all using the freshest, seasonal ingredients.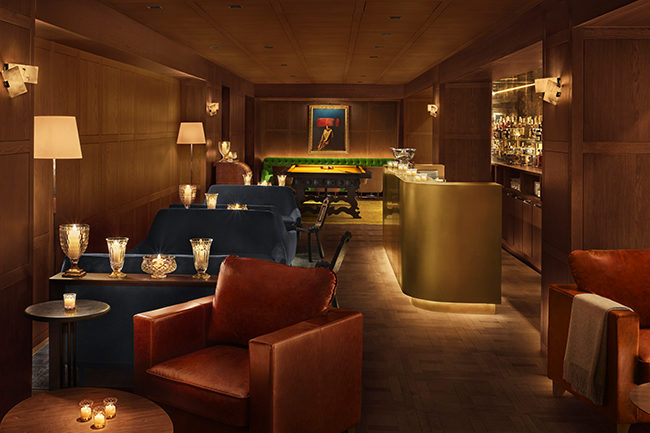 The Cabaret
Full disclaimer: we didn't come here, as it wasn't open the night we stayed over. BUT, from what we hear, this is one not to miss. With the Manumission brains (Mike and Claire for any Ibiza-goers) behind the performances, we're expecting great things. There's a tasting menu for dinner, a lounge and a cocktail bar, all wrapped in low lights and velvet. This is sure to be one sexy space, with great DJs, too. Come in for a nightcap, or spend your entire evening here.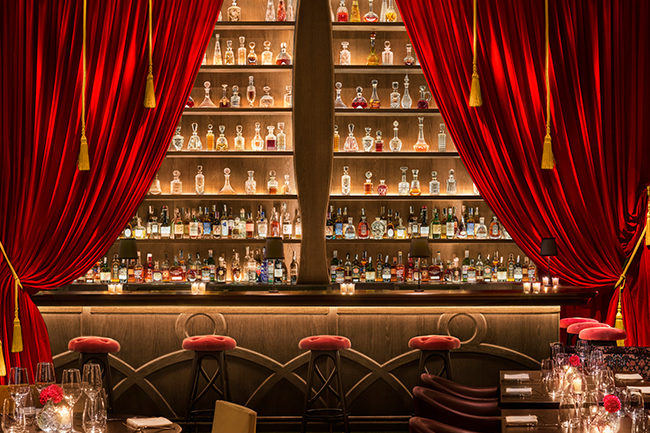 Highlights
The Roof is incredible, and unique for Barcelona. It's exactly where you want to start your night. We love, love, love this location – you are a hop, skip and a jump away from everything: the bustle of Born, the Boqueria, Barceloneta, l'Eixample, Gracia – you're close to it all. Their Single Plastic Free initiative is spot on, and The Cabaret sounds like a great addition to the BCN nightlife scene. We love the size of this hotel; it really is an intimate, cosy abode and makes brilliant use of colour (the yellow felt on the pool table, the sumptuous green sofa in the Punch Room, the purple roses in bedrooms).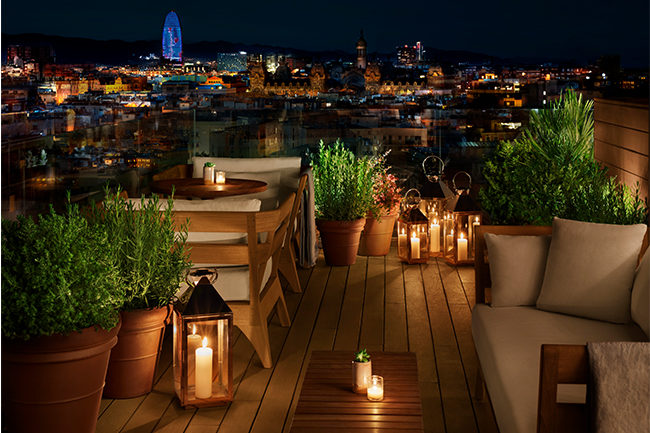 Anything Else
This building is a work of art! Glass fronted with angular lines, it definitely stands out, but fits in too. Feels just right for the old/contemporary mix that is Barcelona.