You likely know The Standard brand and The Standard, Ibiza follows their usual recipe: a standout building with considered design, bustling restaurants and bars, DJs and eclectic programming, simple rooms with forward-thinking touches, a spirit of fun, and a creative global clientele.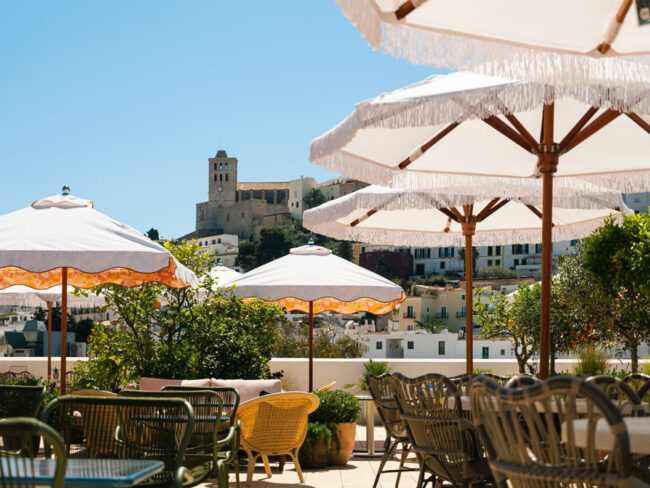 The Hotel
Set on Vara de Rey in the centre of Ibiza Town, if you want to be central, this is as good as it gets. With a check-in entrance on one street (Carrer de Bartomeu Vincent Ramon), and an open restaurant front on the other (Vara de Rey), the hotel embraces its corner location.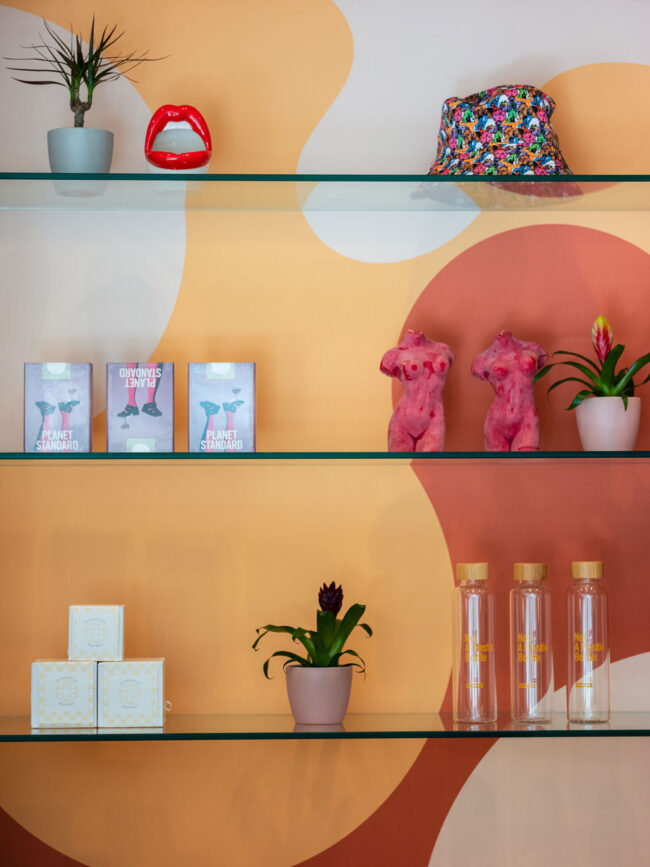 The Vibe
Upbeat, energetic, and hip, this is a hub of activity. There is definitely more of a city pace (with an Ibiza twist) – which is welcome, as Ibiza Town is a frequently chosen location for those working in Ibiza.
The Rooms
Rooms are calming – wood (beech and mahogany), white (walls and crisp sheets), and colourful accent (a chair on the terrace, a plant or pillow), and some have standalone tubs and terraces. Do opt for a room with a tub – it's worth it, and if you can, ask for a room facing the square. Rooms are surprisingly quite soundproof, and the cream soft furnishings – sofas, banquettes – are covered in tactile fabrics.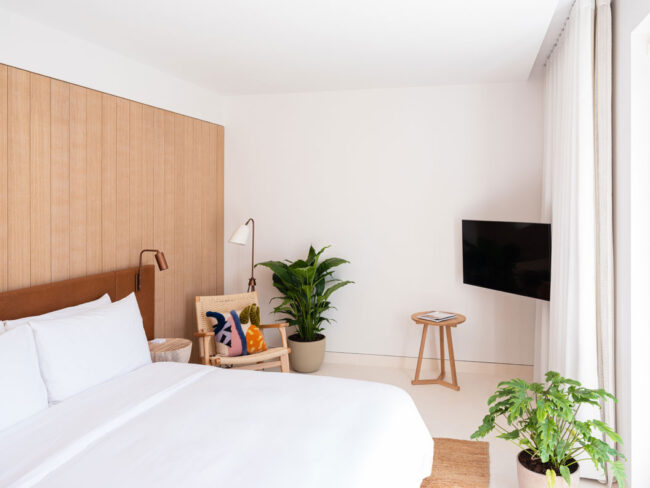 Food and Drink
Jara, the street level restaurant and bar is a mix of palm prints and 70s furnishings. The menu is mildly contemporary Spanish and they have DJs some nights. The wraparound bar is the definite highlight here, and the bartenders are attentive. UP, the Mexican restaurant on the roof, has some of the best views in Ibiza (of Dalt Vila, the old town), providing a starlit backdrop for their tacos and mezcals.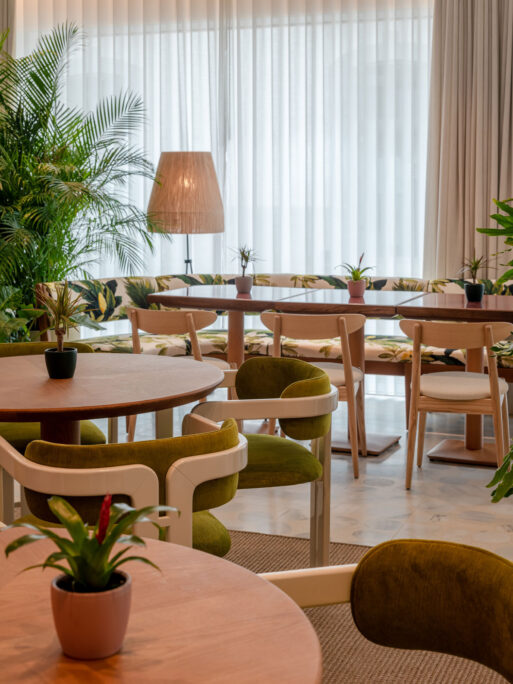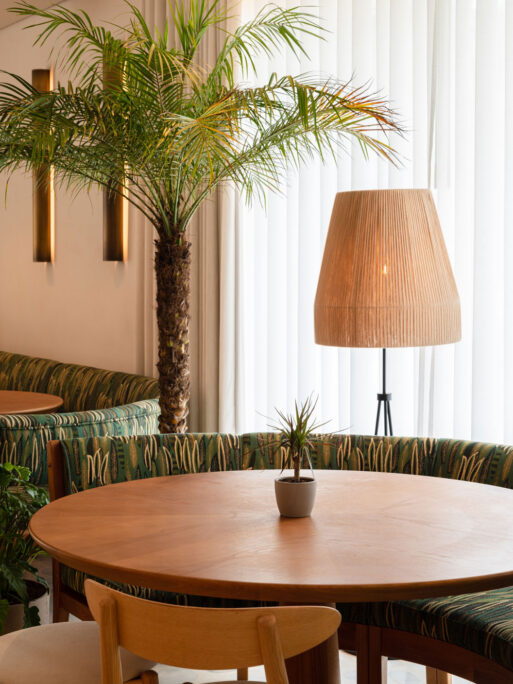 Highlights
The roof! With a slim 'urban' pool, Dalt Vila views, and numerous places to sit, dine, and lay out, it's great by day and night. Their gym (it's small, but welcome – there are very few gyms in Ibiza, again, helpful if you are here often, working), and the standalone tubs. The location – it's great to be in town. The staff uniforms  are noteworthy, too –we counted at least six different versions (likely more like 10-15), which keeps things interesting at least. Lastly, the price. Surprisingly, almost reasonable (currently, at least) for Ibiza.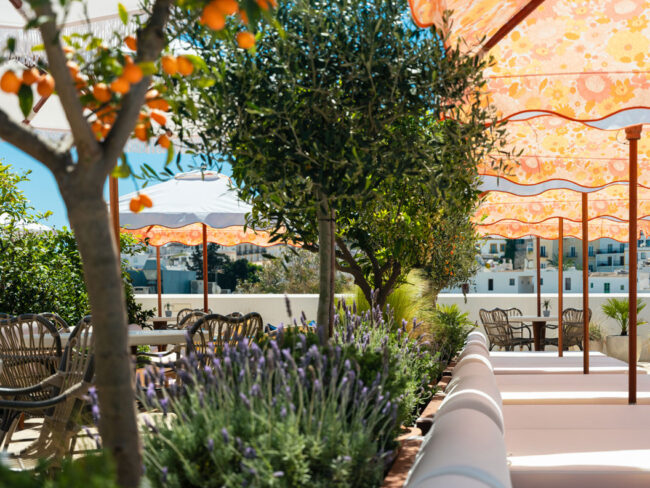 Anything Else
Their Casa Privada, one block from the hotel, has 14 rooms over five floors, including two Terrace Suites with outdoor tubs. It has its own dedicated rooftop pool and bar, gym and private lounge. For anyone who finds villas a hassle (us), this is the perfect hybrid of hotel and villa. (It's essentially a villa that's serviced by the hotel.). Truly unique and much needed.