To Start
Someone the other day said to us that they had to cancel a recent retreat they were booked into because work was so busy…That's the thing about retreats, and fitness/wellbeing in general. They are always the first things to go. But get yourself there, whatever it takes, and get ready to reap the benefits. We've also done a fair share of retreats by now, so we do our research before we go – and we advise you too too – to make sure our time is well spent. A retreat in our (humble) opinion is like joining a members club; they won't all be for you, but find the one that is, and it's a perfect fit.
About
A 2- hour train ride from Paddington, Yeotown is set in the hills of North Devon. Cliffs, sea, wood burning fires, crisp air; we went in the winter (end of November) and we're glad we did, but we're sure anytime would be great here. Cornwall is close too in case you wanted to make it an extenda-cation.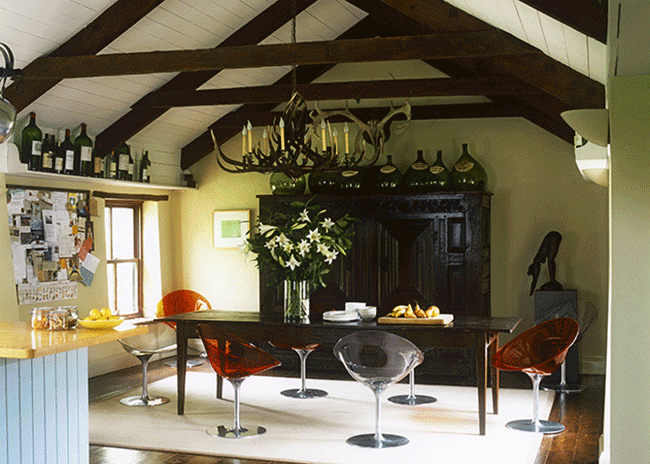 Photo: © James MacDonald
The vibe
This is one class act. Imagine staying at a good friend's family home, and this would be close. We'd never of course met the charming owners Simon and Mercedes before, but from the moment you walk through their cottage door, smell the wood fire, and grab a cup of tea and chair around the table, you feel like you're one of the fam. No yelling. No patronizing. No fancy dress (don't ask). This is, again, just one inviting class act.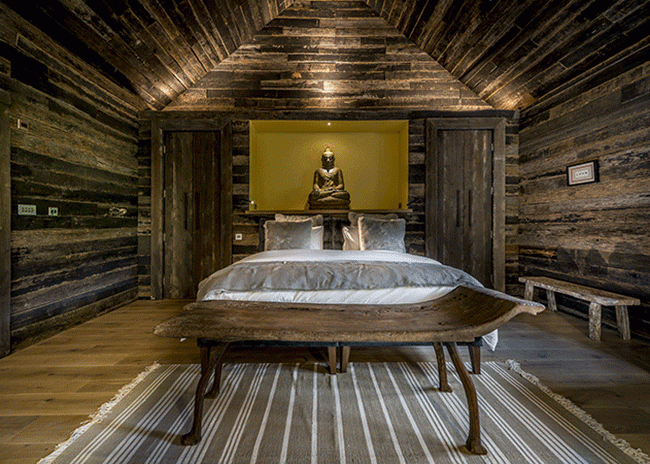 Photo: © Guy Harrop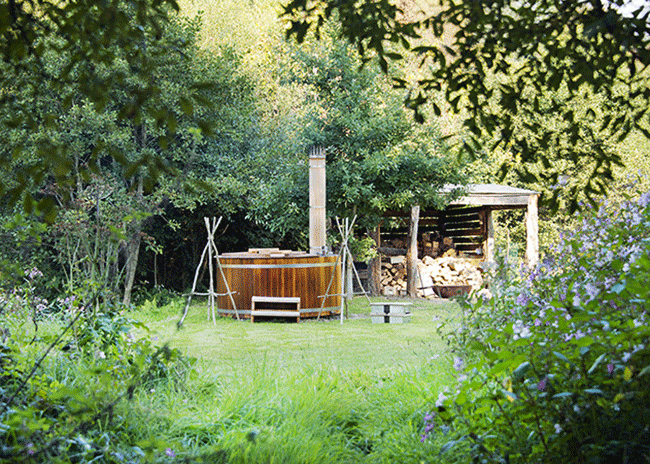 The room
UJ was lucky enough to spend the four nights in one of their new eco cabins. Plush king bed, bathrobe, stand -alone contemporary tub, rain shower, settee and closet with a kettle and tea. No joke, we didn't want to leave. UJ loved the shades that went down with one digital button (felt very the Cameron Diaz scene from The Holiday, sorry!), and the fact that it really did feel like you had your own little house in the mountains for 5 days. Finding space, and time is something that so many of us lack in London- you get that here. Luxury in its finest form! UJ also loved that laundry was done daily (seemingly any time of day) and that mod cons like hairdryers and toiletries (non toxic toothpaste, bath salts) were provided. As Simon said, ' we think if you're going to work hard, you should have a nice place to go back to.' We couldn't agree more.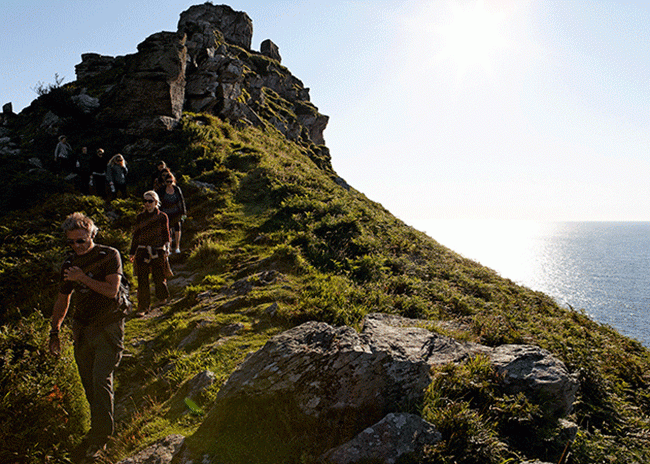 Photo: © Dale Curtis
Training
So, we of course weren't just here to sit by the fire, but we were to kick- start our fitness, which started pretty much just after we arrived. If we knew then, what we know now, we would have spent a lot more time choosing hiking boots. Typical to form, we bought waterproof Air Dunks over having to face a hiking store- and we regretted it. But as this was Yeotown, one email to their charming manager, and a pair of actual hiking boots, in the right size appeared. Don't chance it though- get boots. There were four hikes over the five days. They usually lasted approx. three hours, and the terrain varied from sand dunes to blustery sea walks (UJ LOVED!!!). You forget being a city dweller what it's like to exercise with the wind against your face, waves crashing. Ahhhhh (take a look at our instagrams below if you want to feel the vibe!). But make no mistake, these hikes were no walk in the park. On one day we were literally crawling up a hill! But it was definitely worth it.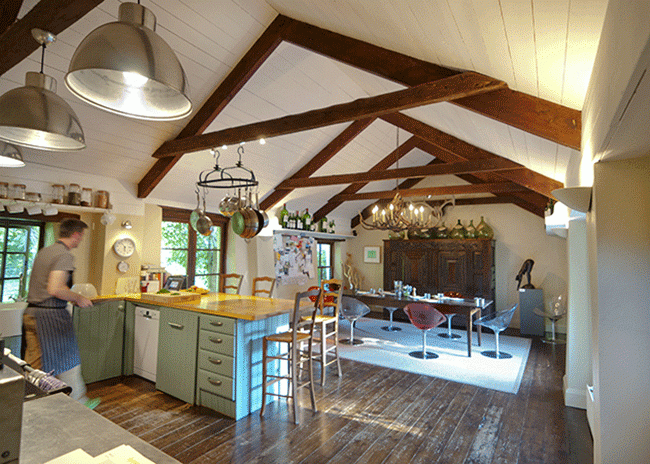 Photo: © James MacDonald
Training Cont'd
So the schedule went something like this. Yoga at 7:15 AM (we chose beginner, and we urge you to choose whichever level makes you happy! We wanted to stretch, and were happy we were in the beginner class), followed by breakfast (more on that later), a targeted class like core, something fun (like singing), lunch, then the hike or other cardio (there was a 32 K bike ride one day), then something relaxing (meditation/gong bath, yoga) and then dinner. On three nights, you have massages after dinner too.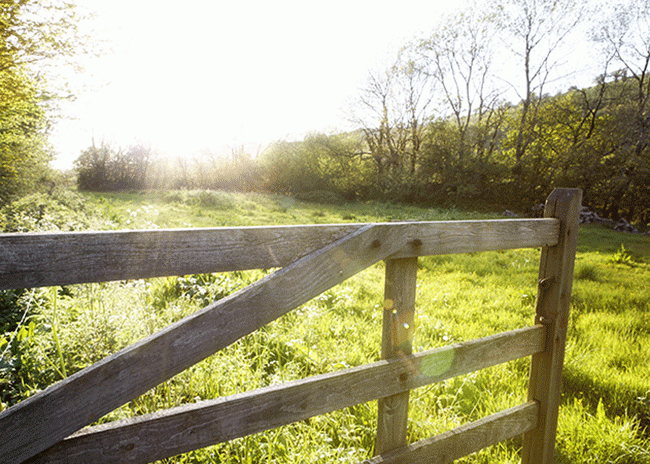 Photo: © James MacDonald
Trainers/ Therapists
As you're well aware, if you get a good anything in life- it can change you. And here they had excellent everything. Every trainer was one you'd like to take home with you and the therapists were next level. We'd had shiatsu before – somewhere in Spain- they plonked us on a mat and pulled at our limbs a bit and sent us on our merry way. Not here. After a quick flash-card esque question sesh (what colour do you like etc.), the therapist (we had the memorable Amanda) will start on the areas she/he thinks you need most work. Shiatsu seems to actually affect your organs and body's flow, we definitely felt lighter the next day. It may not be relaxing, ' do you want to keep this or do you want to face it' were words we remembered, but if you 'faced it'; you were definitely better for it. We also had Thai Massage, which again was intense, 'are you gonna cryyyyyyyyyyyy?' was a question we were asked mid 'flight' – yes, we might- and deep tissue, and all were first rate, and made the training, that much easier.
Food
Yes! Food! There was food! This was definitely not where you come to starve, but it is where you come to eat clean (sorry), and maybe consider your portions in the future. The two chefs they had were both amazing at flavor and variety – a curry might have five different parts, and they always offered new bits (homemade Sriracha?) to it to keep things interesting. Breakfast was eggs, chilli, oatcakes and almond butter, or granola, porridge and chia seed pots. Treats came often (nuts and fruit in the AM, warm drinks post hike and usually something like a power ball after a session) and the tea cupboard became our substitute for the usual drinks one. Any kind of herbal tea you could think of – honestly, this excited us, and not in a famished way, just in a getting involved one. And there was lemon and ginger with hot water in the morning of course. We at least all know that one by now!
Highlights
The owners- Simon and Mercedes made this a comfortable, welcoming place to spend 5 days in. UJ also loved the training staff (two were ex- army, one had a photographic memory so most drives were a history class too), therapists and the grounds- it was amazing to feel like we lived in the country. The houses on the property were stand out too- our yoga studio felt a barn, the massage room a horse stable, there was a cosy sitting room with a fire, a kitchen with an Aga, Bordeaux bottles on shelves hinting at a past good times and a table and counter top big enough for everyone to dine on; this was one Architect's Digest worthy abode.
Top Tips
DO buy the gear. A quick glance/tally at the tags in our bag on the way there, and we realized we definitely didn't do it on the cheap (we joked we could have gone to Tulum for 10 days for the same price), but were happy we spent. Items purchased included: Helly Hansen base layers (SO glad we had these), Craighopper hiking pants (oddly not tragic), North Face wind/waterproof gloves and jacket, water bladder (we always buy this and never use it), hiking socks, we could go on….So, you need gear, but am sure if you get into the great outdoors more than we do (or have family close by) you'd be better equipped to start. And the hiking boots- those old school mountaineer ones, or Solomun low tops (from us ear wigging conversations) seem to be the ones to get. Also DO buy a first class train ticket, but that probably goes without saying.
Anything else?
Just keep your chin up and don't get intimidated. On our first hike, there was a conversation going on about someone's last trip up 'Kili' (manjaro of course), which slightly terrified us. But the groups –we're sure are all- lovely, and levels varying. So you do what you can. And get Army man to carry you the rest of the way (joking).
Want to go soon?
We hear they have a program over New Year's Eve. If you're up for feeling better on the 1 Jan than we likely will, see if they still have space?
Details
The Yeotown detox programme runs every week from Wednesday to Sunday and is fully inclusive. The cost of the 5 day programme starts from £1,870 per person, including accommodation, daily meals and cold pressed juices (Yeotinis), coastal hiking, practical nutritional discussion, yoga, indoor and outdoor fitness training, daily massage and a host of other inspiring activities. All transfers between Tiverton train station and Yeotown are included. www.yeotown.com Tel: +44 (0)1271 343 803.