| | | |
| --- | --- | --- |
| | If you're looking for somewhere warm to escape to after work tonight, how about grabbing a last minute table at J. Sheekey for their chef series? If you're waiting for the cold weather to blow over and anticipating the sun, you might want to pick up a pair of the new Off White x Air Jordan 1, dropping on Saturday. Or, look ahead to spring openings. We just got news that Fare Bar and Canteen – a new spot from Sager & Wilde – is coming to Clerkenwell in March, and there's more below. P.S. We've been making our way around for long overdue visits to restaurants, and Bar Douro comes highly recommended. | |


The Coach, Marlow
Run Wild
Chefs escape to the country
A change in season and a change in scenery? Why not! Elevated pub fare caught our attention last year with Michel Roux Jr's The Wigmore, but a new band of critically acclaimed restaurants-in-pub settings are poised for glory. We follow the Michelin-starred trail to find out more.
Read more
Tart London
First Steps
These names to know are going it alone
This week we're getting excited for the first big ventures from some names that have been on our horizon for a while. London's fave caterers Tart London have just announced Eccleston Place: incorporating all-day dining, a photography studio and a retail/events space, Tomos Parry of Kitty Fisher's fame is soon to launch his debut restaurant Brat, and we've just had news that former NOPI head chef Ramael Scully is set to open Scully in St. James Market this Thursday.
UJ Playlist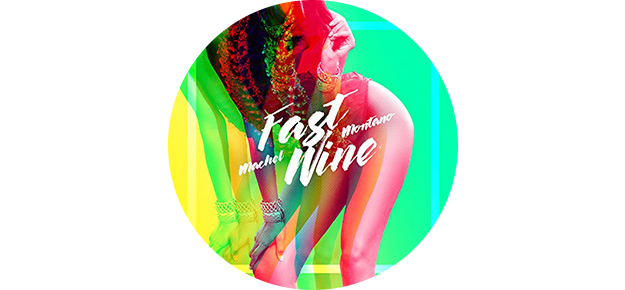 Roundhouse Rising
Now in its ninth year, Roundhouse Rising is always a good place to discover fresh, exciting music talent. To celebrate the nine-day-event at the iconic venue, BrukOut's Alicai Harley (who plays tomorrow as part of the BBC 1XTRA day), has put together a playlist for us. Tune in and turn up!
Listen now
Photo: Enchantment Resort © Mark Boisclair
All About Arizona
Make this your next wellbeing restination
If you want some serious R&R, make sure Sedona, Arizona is next on your trip list. Find out which resorts we're eyeing up for some UJ time, and if you're still in need of more goodness head to Tuscon next year (14th-17th Feb) for the largest gem and mineral convention in the world!
Read more
Lyle's
Sponsored Listing
Lyle's Guest Series:
Sota Atsumi
Snap up the last few tickets
#UJLoves Shoreditch restaurant Lyle's, and their Guest Series is a great way to taste a new menu from a globally-renowned chef. It can be hard to snag a ticket in time, but there are a few left for their next event with Sota Atsumi, the former head chef at Clown Bar. Taking place for two days from 13th-14th March, you can expect experimental small plates with unusual ingredients, all with a Japanese twist. The bespoke menu is priced at £67 per person.
Book here with your Mastercard
Perilla
Ahead of Stokey fave Perilla's refurb (they'll be back open on 5th March with a new bar, a new menu and a new vibe), we spoke to founders Ben Marks and Matthew Emerson about their London.
What's your favourite restaurant in London?
Ben: It has to be The Ledbury, I've never eaten food that good anywhere else.
Matt: Portland in Fitzrovia – delicious food, a great wine list, a beautiful space and with fantastic laid back service.

Where do you go to celebrate?
Matt: The Laughing Heart in Hackney because they have a fantastic wine list and it's open after hours (perfect when you work in hospitality).

Which chef should we be watching right now?
Ben: Daniel Fletcher from Fenchurch Restaurant at the top of the Sky Garden and Aaron Potter of Trinity, watch this space!

Read full interview


Sabor
February's Best Openings
We look back at the month in restaurants
Want to find out our foodie highlights from Feb? Of course you do. Click through to find out which new openings made the cut!
Find out more
The Weekend
| | | |
| --- | --- | --- |
| | First things first: bookable events at Barrafina! Skip the queues this Friday, then go and explore Public, Street Feast's latest opening on Saturday, and on Sunday, make sure to catch Little Simz' AV extravaganza Welcome to Wonderland at the Roundhouse. | |
Sponsored Listing
Starting the season in style
Celebrating the best of London's homegrown talent
Thinking about a spring clearout, or a wardrobe refresh? Then head to the vibrant Greenwich Peninsula for SAMPLE, on Saturday 3rd March. Curated by Hemingway Design, the event brings together a range of emerging creatives from across the worlds of fashion, design and beauty, making it the perfect place to pick up a one-of-a-kind piece. With musical stylings by Brownswood Recordings throughout the day, you can refuel with street food from Mother Clucker, Le Bao, Liberty Kitchen or The Good Slice, and a glass of something good from M-Wines.
Find out more





(c) 2018 Urban Junkies. All rights reserved.

Reproductions of any portion of this website only with our express permission. Urban Junkies is a free weekly mailer. All listings and features are editorial: We do not receive any payment from venues, artists or promoters. Every effort has been made to ensure accuracy of information listed but we cannot accept responsibility for errors or omissions.