| | | |
| --- | --- | --- |
| | …launch of Bowie, Glastonbury 2000 this Friday, showcasing his acclaimed 21-song headline set for the first time, this week it's all about Bowie. We miss you David! We're also feeling like a bit of a treat; and Skate and Stay (combining skating at Somerset House with a night at One Aldywch) sounds like a good place to start. Further afield we're thinking of getting our dance on at Art Basel Miami and DGTL Madrid, and heading over to Ibiza to decorate a tree at Casa Maca's inaugural Christmas market. For Thanksgiving this year it seemed like a lot of our NY-based friends were headed to Holbox – definitely on the UJdar – and lastly, Claridge's launched their DVF-designed tree today (with an 8.30am Champagne breakfast no less – we love), which is always a festive highlight. Salut! | |


Bruce Nauman - Human Nature/Life Death
Out of This World
It's art, but not as we know it...
From world-firsts to a brand new gallery carved into a sand dune, with Art Basel incoming, we're looking at the new destination exhibitions to know this winter.
Read more
Art Basel Miami Beach
Pre-NYE Partying
Three cities, three parties
We know it's a busy time of year, but we think there's still time for one last international rave before NYE. Didn't get tickets to Circoloco at Printworks? Book in for Circoloco in Tulum with Seth Troxler, Damian Lazarus and William Djoko instead – partying all night in a cenote sounds good to us. We've also heard good things about DGTL in Madrid (The Black Madonna, DJ Koze, John Talabot), and Art Basel Miami is always a party – check out our highlights, including The Martinez Brothers, Peggy Gou, Virgil Abloh and Bob Moses.
Brick House Bakery
If there was ever a time of year for indulging in baked goods, it's when the cold sets in. So after coming across their bakery on our visit to Levan last week (it's next door) we thought it was about time we caught up with Sharmin and Fergus Jackson. Keep reading to find out where to go for the best pastries, and discover some hidden south London gems.
Where do you go for baked goods in London?
For pastries, Little Bread Peddler takes some beating. For bread, either The Dusty Knuckle for their potato sourdough, or The Snapery for their Field Loaf.

Read more


© Anna & Tam
UJ List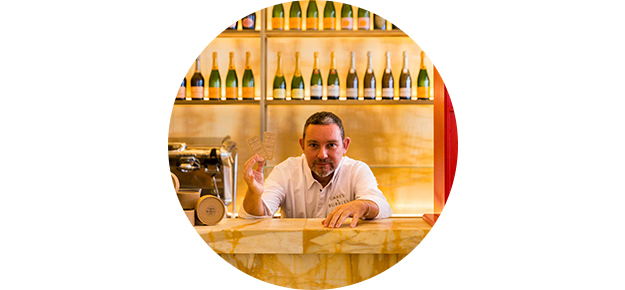 November's Best Openings
Our highlights from this month
From Albert Adrià's first London outpost to the next iteration of Rita's, find out who's made it to the top of our list this month.
Read more
Hotel Spy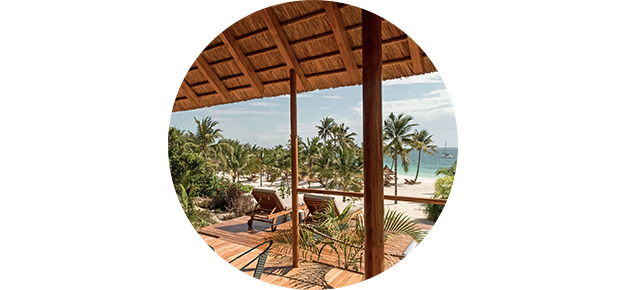 Zuri Zanzibar
A tropical retreat
Zanzibar seems to be on everyone's radar at the moment – and with the new Zuri Zanzibar opening there recently (private beach, a spice garden to explore and a short trip to the UNESCO protected Stone Town), we think it might be time for a visit.
Read more
Sponsored Listing
RSC London Season
A season of contemporary Shakespeare at the Barbican
December feels like the perfect time for a theatre trip, and if you're not one for the traditional festive productions, try out the Royal Shakespeare Company's current season at the Barbican instead. Make sure you book in before 19th January as Polly Findlay directs Christopher Eccleston and Niamh Cusack in a dark production of Macbeth, RSC Deputy Artistic Director Erica Whyman returns to the Barbican for Romeo and Juliet and Fiona Laird directs hilarious comedy The Merry Wives of Windsor (with more than a hint of reality TV). Want a preview of what to expect? Watch the trailer here.
Book now
The Weekend
| | | |
| --- | --- | --- |
| | The cold may be settling in, but we've still got a stellar weekend planned for you. Warm things up on Friday with techno/house pioneer Joris Voorn at E1, select your festive tipples at the winter edition of the wine car boot on Saturday, and spend Sunday wandering around Peckham Levels for exhibitions, performances and plenty of food and drink to celebrate their first birthday. | |
See you next week!
Want more from Urban Junkies?
For the latest restaurants, events, travel inspiration, product picks and playlists, visit our website.




(c) 2018 Urban Junkies. All rights reserved.

Reproductions of any portion of this website only with our express permission. Urban Junkies is a free weekly mailer. All listings and features are editorial: We do not receive any payment from venues, artists or promoters. Every effort has been made to ensure accuracy of information listed but we cannot accept responsibility for errors or omissions.

We have updated our terms and conditions link and privacy policy link to make it easier for you to understand what information we collect, how we use it and what rights are available to you to control your information. The privacy and security of your information are very important to us. If you have any questions or comments, please send us a message by info@urbanjunkies.com. Thanks as always for reading UJ.