Well, by the time this is sent out, we will be on our way to Ibiza openings / the International Music Summit, and my it feels good. From the Biennale to IMS, Cannes to F1, global events are coming in fast and furious, and the air has never felt more vibrant. If you are in Ibiza this Thursday, we have a couple of spaces to the private party at W Ibiza with The Martinez Brothers and friends; DM us with some words of flattery and we'll let you know if we can offer you a place. Speaking of brothers, last week we worked with three – Hale Zero – who are talented and ever so nice: put them firmly on your radar. Have great weeks all.

xx Taryn and Team UJ xx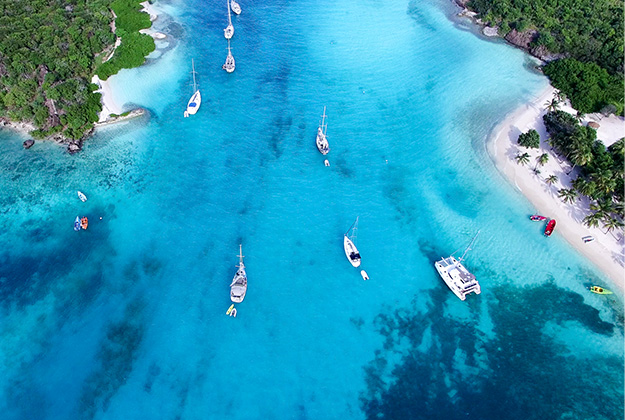 Cruisin' Around
Beside the seaside

Does anyone cruise anymore? Not on our personal radar, but three from a 'news' perspective include – starting from the top – The Ritz-Carlton's new Yacht Collection, which has a boat that looks suitably slick and rooms luxe; locations include the Caribbean, the Med and transatlantic crossings. For a younger crowd, Virgin's Voyages have trips like French Daze & Ibiza Nights (not Holy Ship, but not the 4S either), and lastly, Gwyneth will soon be peddling Goop at Sea come Sept, on Celebrity Cruises' 'Celebrity Beyond' boat… overboard!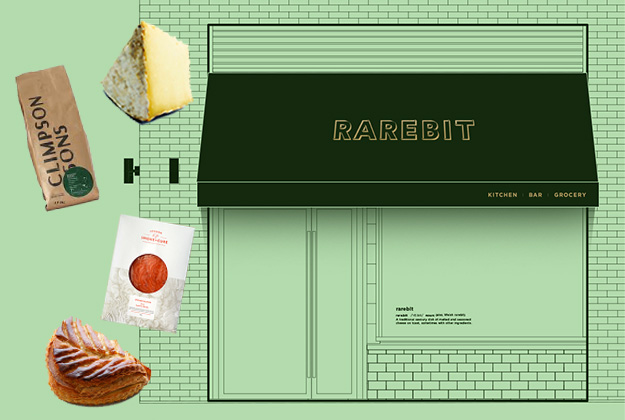 Rarebit
Best of Supermercados
Top picks

After trawling the aisles of the Supermarket of Dreams recently (new dumplings from Mai Dim Sum, Tacos Padre mezcal margs in a can, and Papo's Bagels), this best of kind of supermarket seems like a no-brainer. Guess it took a pandemic to really kick start the trend. Another to add to the list: Rarebit, opening in Elephant & Castle this June, which promises to have a selection of greats (Flor baked goods, Climpson & Sons coffee, cheese from Neal's Yard), wine, and more.

MORE INFO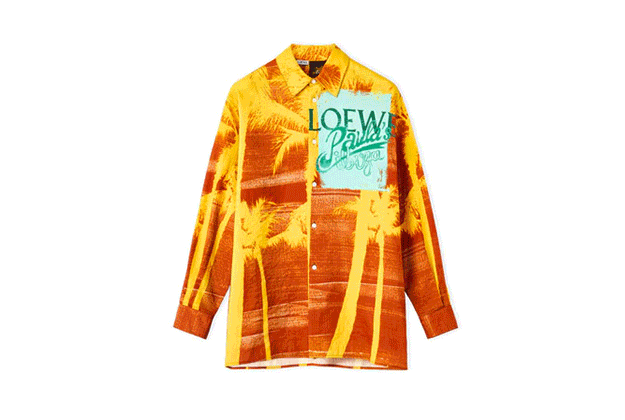 Paula's Ibiza
Follow the hippy trail

It's Ibiza openings this week! Here are some of our faves from Loewe's Paula's Ibiza collection; Jonathan Anderson grew up going to Ibiza as a child, and it shows.

READ MORE
Jules Pearson, VP of F&B Development, Ennismore
Jules P knows a thing or two about wining and dining. Founder of London on the Inside and VP of F&B Dev for the Ennismore Group globally, her nose knows. As The Hoxton Barcelona opens this week, she's given us a great BCN hit list, should you be looking to eat your way through the Catalan capital.

Proper BCN – a natural wine bar, super hipster, cool staff, open fire cooking and modern small plates. Big vibes.

La Cova Fumada – traditional tapas bar, open 8:45 – 3:45 only, gets SUPER rowdy in there. The birth place of the La Bomba tapa. An institute, like Ramiros in Lisbon. A real taste of how the locals eat.

READ MORE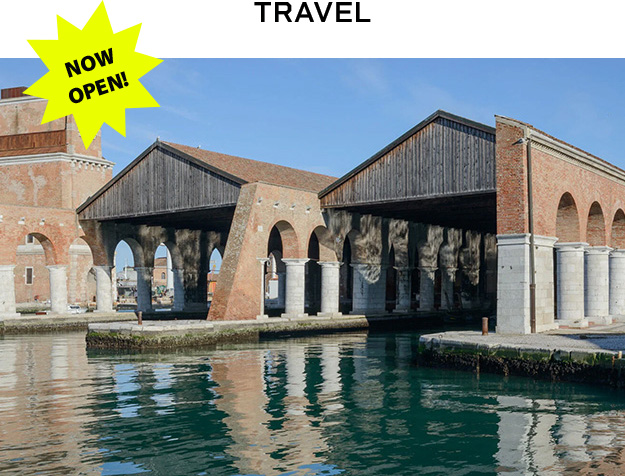 59th Venice Biennale
Now – 27.11.22

After returning from previews in Venice, it's magical as ever. There are of course sombre themes – last week, Ukraine president Volodymyr Zelenskyy addressed the Biennale at the opening of THIS IS UKRAINE: DEFENDING FREEDOM – but there's also a lot of hope, positivity, and even fun around. There's truly magic everywhere you look. Now, Frieze is doing a five-part preview of what they're excited to see. Here are the first two.

Frieze Biennale Preview 1 | Frieze Biennale Preview 2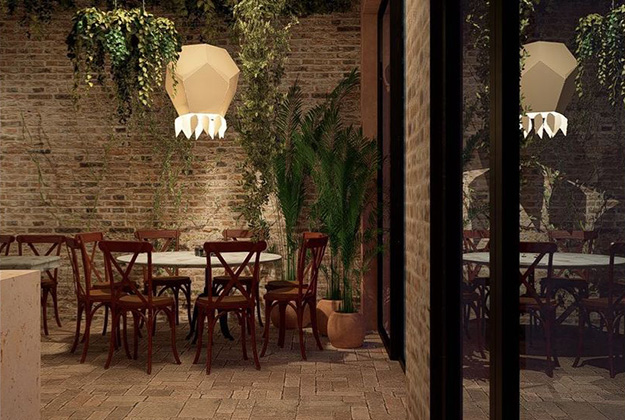 Cavita
Around Town
Forks out

The Towpath is now currently open Weds-Sunday, and Cavita, the debut restaurant from celebrated Mexican chef Adriana Cavita, is opening at the end of May (bookings now open). Amethyst will be Carlo Scotto's new restaurant in Mayfair serving six- and 12-course tasting menus. Split over two floors, the first floor only has one table, for up to 20, and there are 36 covers total. Cafe Koko opens this week (27th) in the shiny newly (£70m) revamped KOKO, and it's open to the public, too.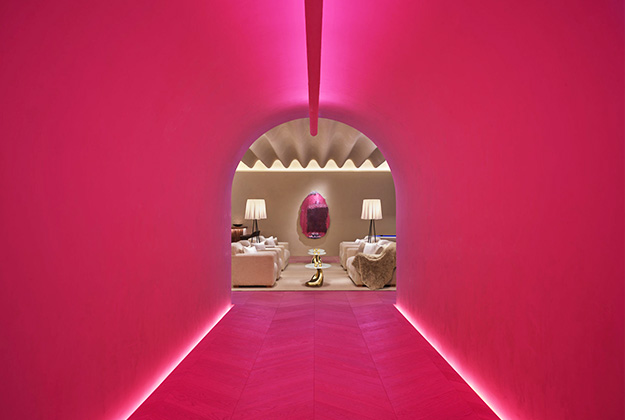 The Madrid EDITION
New!

The Madrid EDITION is open, and by all accounts, it's beautiful, with a bubblegum pop of colour, great restaurants and rooftop. Ian Schrager posted that it's one of the last EDITIONs he'll work on before he focuses 100% on Public, so stay tuned…

The Madrid EDITION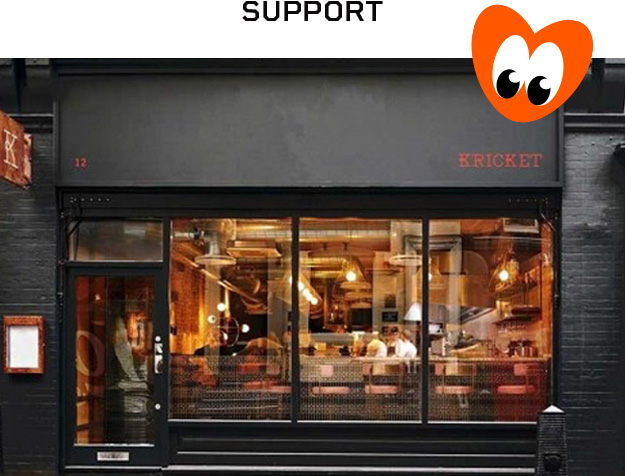 Kricket Ukraine
Sunday 8 May

For one night only, Kricket is hosting an event to raise money for Voices of Children, a charity helping children affected by the war. A special menu of Ukrainian dishes with a twist will be available from 12-6pm (walk-ins and takeaway only). The entire team has volunteered for the day, so all funds will go directly to the charity.

Kricket Soho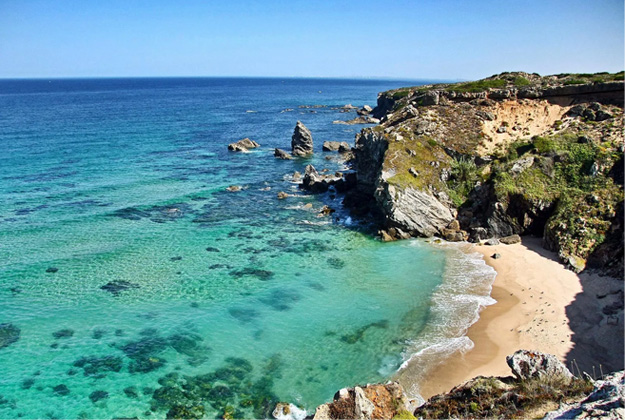 Eye Spy
Alentejo

It was great to see people travelling over Easter again. The winner for us was a friend who went to the Alentejo region of Portugal. You've heard of Comporta by now, but there's a lot more to explore; this is Portugal's largest region, in the south between Spain and the Atlantic Ocean. Beaches, shacks, and it's seemingly not that well-known. Go!

MORE INFO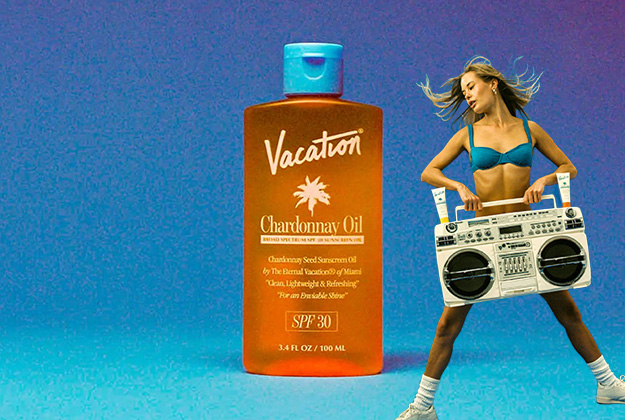 News
Round-up

Farfetch is now doing beauty (expect small brands, big brands, and beauty tech). The NU (geddit) beauty line by YSL has sustainable packaging and is chemical- and fragrance-free, and Vacation Inc has a new Chardonnay Oil (they ship overseas), which at least sounds better than Supergoop.

MORE WELLBEING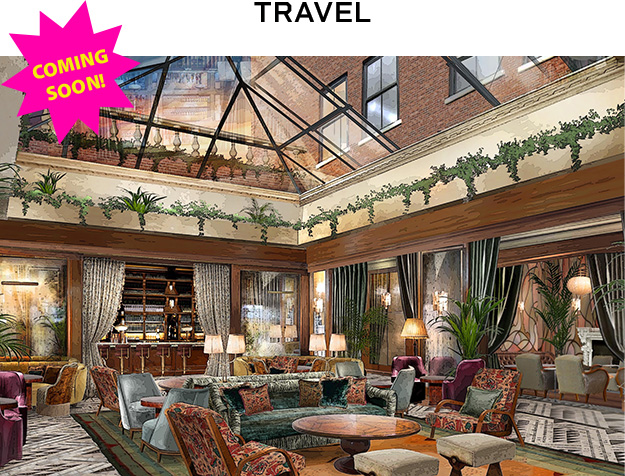 The Ned NoMad
Summer incoming

Nick Jones is ramping up The Ned brand, it seems, with The Ned NoMad slated to open in NYC this June. Sounds like it will be similar to the London Ned in offering, with a mix of members' and public spaces.

The Ned NoMad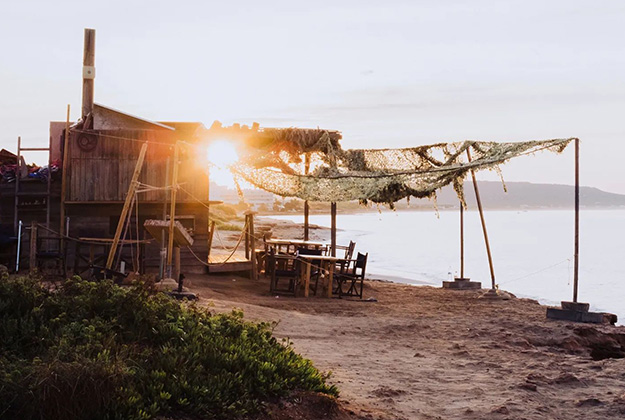 Save the Chiringuitos of Formentera
Sign now!

If you follow our Balearic content you know we love the rustic side of things. Never met a shack or chiringuito we didn't love; they are the heart and soul of the real Balearics. A handful of chiringuitos, however, have recently been put up for auction to the highest bidder. Help us keep these beach shacks with the families who have built them by signing this petition – they've given so much to the spirit of the island.

Save Formentera's Beach Kiosks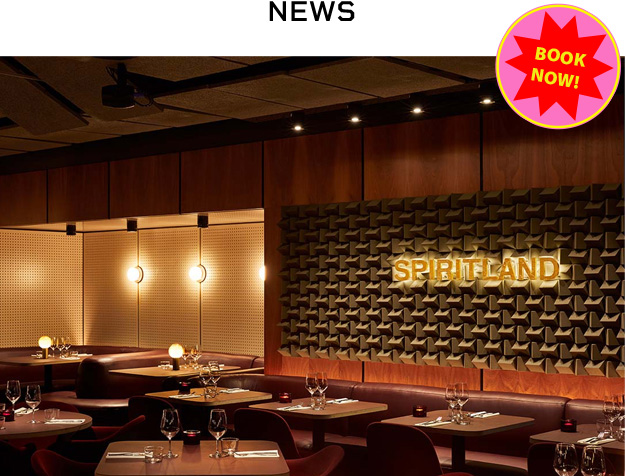 Spiritland
Joy at Spiritland
5 May

A supper club at Spiritland with Stevie (Parle), on 5 May. Great tunes, vibes, and menu.

BOOK NOW




Miami F1
The round-up

In a recent newsletter, we mentioned how the F1 in Miami is getting a bit of a vibe-over. And now we have more: The Red Bull Guest House (legendary parties during Miami Music Week) will be popping up at the Faena (invite only but we're sure you can sort). And as this is Miami, there are parties popping up in every corner of the city: Abracadabra will see a very MMW line-up (Blondish, Guy Gerber, etc), Carbone Beach is a four-night supper club on the sand (with Mario Carbone), and more…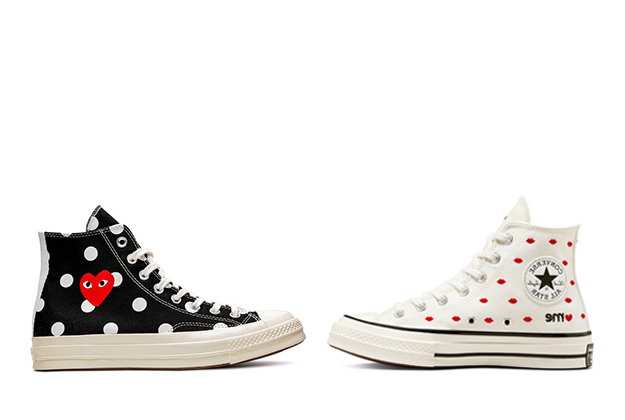 Converse
Fresh pair

Feeling like it's Converse season. Only decision is, dots or lips?

Dots | Lips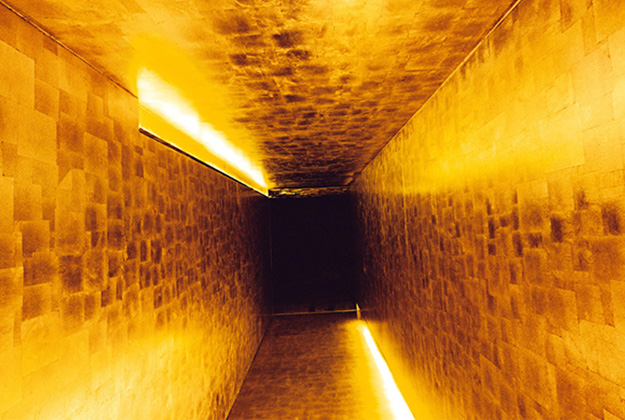 Silencio Cannes Pop up
Oooh la la

Silencio is going to Cannes again, but this time they'll be popping up for 11 days inside the actual festival, in the Palais de Festival's 800-capacity Radio Club.

MORE INFO




Watch
Pre-Order
Book
Ten Percent
The UK adaptation of Call My Agent…
I Don't Take Requests
DJ Fat Tony with our man Michael Hennegan
Sunday in the Park
Spoken Word events in Holland Park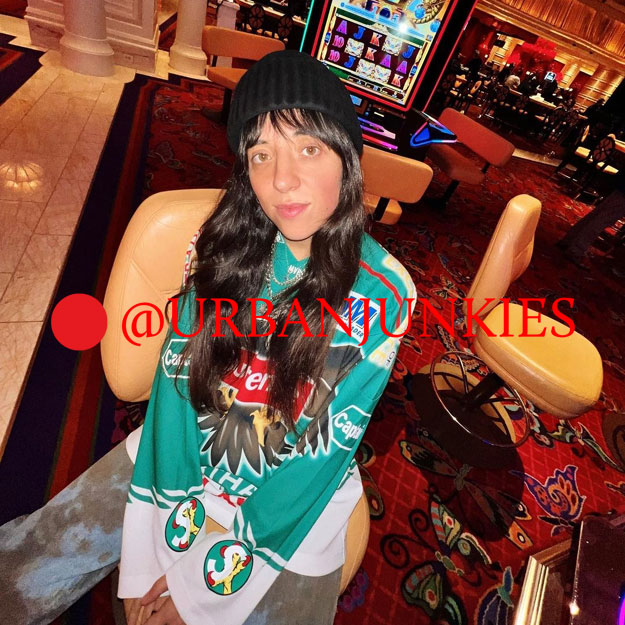 We have it on good authority that Chloé Caillet is going to be the girl on everyone's lips this Ibiza season.


FOLLOW US

(c) 2022 Urban Junkies. All rights reserved.

Reproductions of any portion of this website only with our express permission. Urban Junkies is a free weekly mailer. All listings and features are editorial: We do not receive any payment from venues, artists or promoters. Every effort has been made to ensure accuracy of information listed but we cannot accept responsibility for errors or omissions.

We have updated our terms and conditions link and privacy policy link to make it easier for you to understand what information we collect, how we use it and what rights are available to you to control your information. The privacy and security of your information are very important to us. If you have any questions or comments, please send us a message by info@urbanjunkies.com. Thanks as always for reading UJ.