We're constantly in awe of how much is going on in London, on any given week (and no, it seemingly doesn't get old). And that's even more true in the summer. Festivals, terrace launches, lates at cultural institutions, open-air theatre and concerts, picnics in the park, and nights when you just follow the flow and see where it takes you. Summer is here – 1 June tomorrow! – let's enjoy it. Have great weeks all.

xx Taryn and Team UJ xx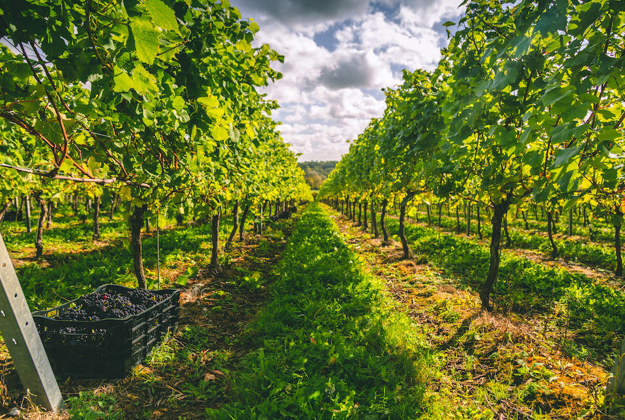 Black Chalk Vineyards
English Wine
Three for you

Every year, we get more and more information on English vineyards, and as it's almost English Wine Week (18-26 June), we thought we'd feature three on our radar. Black Chalk Wines are made in Test Valley, in Hampshire: head there to visit their tasting room, or check out one of their special events including wild swimming and Friday lates this summer. In Somerset, Durslade Vineyard, which is close to their farm shop in Bruton, has just launched their first sparkling rosé, and over in West Sussex, the wine-producing Wiston Estate now has a new restaurant, Chalk, in its 18th century restored barn.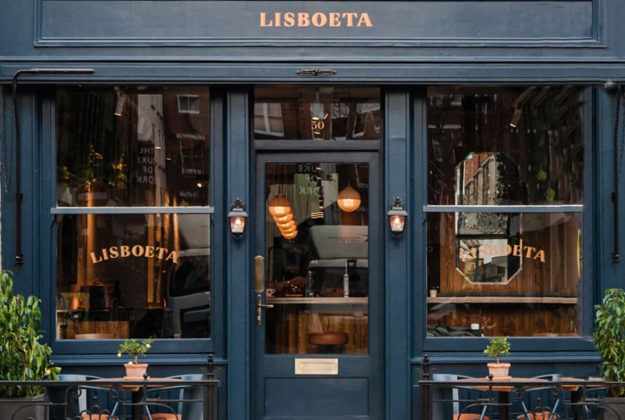 Lisboeta
Sundays
Done differently

Feels like Sundays are getting a makeover. Or at least a pause on brunch. Some interesting Sundays to note include Bar Douro London Bridge's Meet the Maker wine tasting series in June (4-5:30 PM, tickets here); Lisboeta's family-style Sunday lunches, which will include a whole halibut dressed in piri-piri this month; Company of Cooks' In Good Company series, which brings guest chefs to great spaces for one-off supper clubs; and Sunday 4 June, which sees Nikita Pathakji (Masterchef professional '22 winner) at the Chelsea Physic Garden for a night under the stars – book here.




Inflatables

As we've said, summer's here and we're slightly excited, so we've gone with inflatables for today. At least they're not swans…

SHOP NOW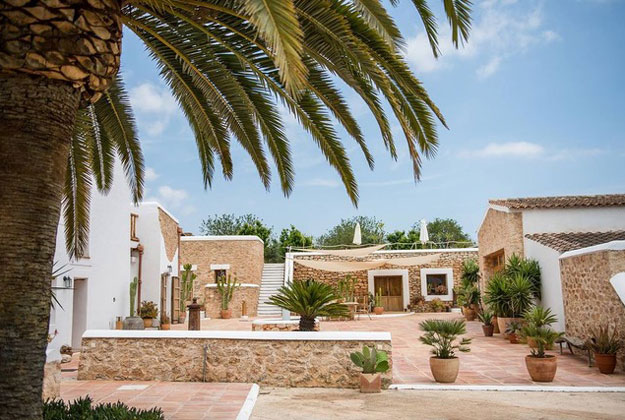 Casa San Miguel
Sunset Summer
Across the island
Partner content

A crisp cerveza as the sun goes down really does hit the spot. And this summer, San Miguel are celebrating that special moment by hosting a summer of sunset activity in Ibiza. If you're heading over to the White Isle take note: the festivities includes a partnership with one of Ibiza's favourite sunset spots, Hostal La Torre, from the family who also founded the original sunset spot, Café Mambo. Book in for the San Miguel Sundown Experience, which includes a San Miguel Sundown Spritz on arrival, followed by tapas which pair perfectly. They've also highlighted additional great sunset spots (Sunset Ashram and Cala Gracioneta, to name a few), and taken over a traditional finca – Las Cicadas – to create Casa San Miguel; stay tuned for experiences to be revealed throughout the summer. And if you happen to be in Ibiza on 11 June, apply here to join them at their launch of Casa San Miguel, for drinks, DJs, bites and fun in the Spanish sun, from 4-10PM.

SAN MIGUEL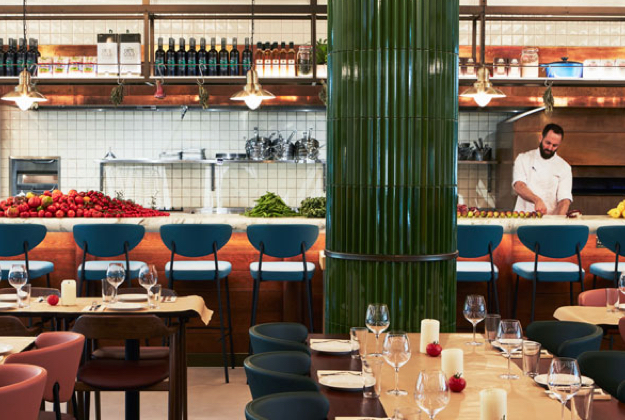 Lilenblum
Around Town
To note

Feels like there is a lot – as always – going on on the restaurant front in London. Things to note include: Lilienblum in Shoreditch, a new restaurant from Eyal Shani, the founder of HaSalon and more recently Miznon; expect family-style dishes, a vibrant atmosphere, and counter dining in front of the open kitchen. Also just opened: Kima is a new fin-to-gill (is that a first?) Greek restaurant in Marylebone; Meat the Fish, is an Asian/Middle Eastern (interesting) restaurant in Cadogan Gardens; and House of Ming is an authentic bling Szechuan and Cantonese restaurant in St. James' Court, and looks delicious.

As for re-launches and re-openings, The Dorchester has just relaunched The Grill by Tom Botoon with a completely new menu, and the Bellanger, a Med all-day neighbourhood restaurant in Islington, is re-opening tomorrow. Also opening 1 June (but already on soft launch) is Kachori, a modern Indian restaurant in SE17, with ex-Gymkhana head chef Brinder Narula at the helm in the kitchen.

For terraces, we have our eye on the aperitivo dishes at Toklas, via their new bar and terrace menu; for residencies, the much-loved CDMX taco spot Carnito will be at Oranj wine bar for two months from today; and for an event, Barrafina will have Borja Marrero – known for his hyper-local approach to cooking at his restaurant Muxgo in Gran Canaria – in the kitchen for two nights, 13/14 June, as part of their guest series.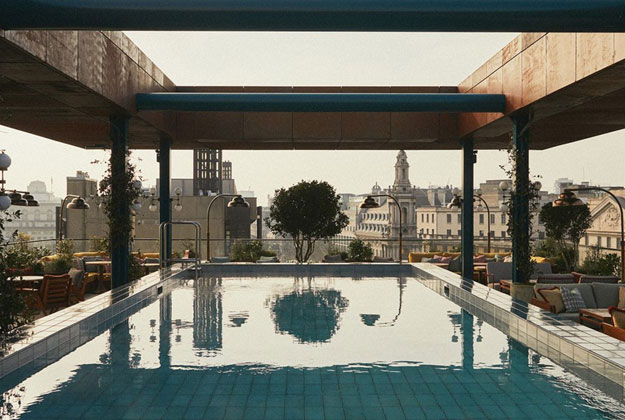 180 House
Highlights
Partner content

When the sun is shining, there's nothing better than a rooftop to take in the views, and 180 House definitely has one of London's best. Enter the house on 180 Strand and go directly to the roof for poolside cocktails and 360-degree views. Their restaurant here has '70s vibes, with dishes like salmon en croute, mushroom vol au vent and profiteroles, and we love their 180 Corner restaurant on the ground floor (180 Studio, which is open to members and Soho Friends), where they often host pop-ups with great guest chefs. Also here is their retail concept Store X, which carries a curated selection of diverse pieces – everything from Alex Eagle Sporting Club to vintage items – and a Soho Works, should you be in the market for more of a work space. Not a member yet? Apply today and see you on the roof.

180 House Membership | Soho Works Membership | Soho Friends Membership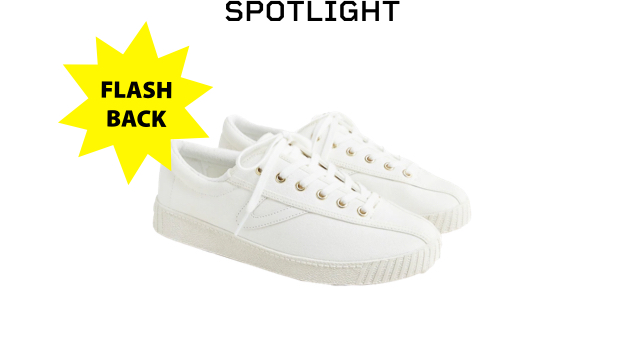 Tretorns
Old school

Remember these? Well J.Crew have done a collab with Tretorn on their original model from '64, the Nylite.

MORE INFO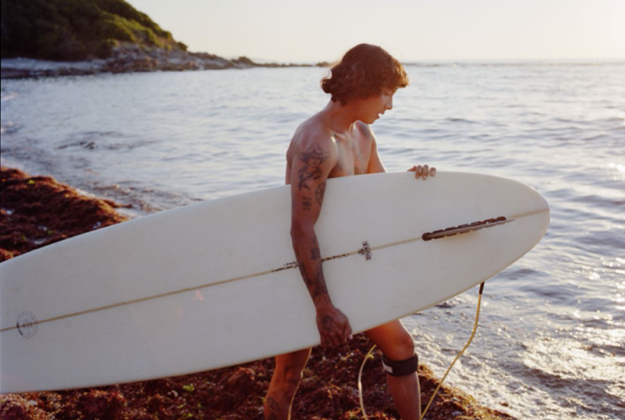 David Ledoux
Gnarly
Aries x David Ledoux

Just launched, Gnarly, a photographic book that shows what it's like to live, skate and surf on the coast near Biarritz, is a collaboration between Aries and reportage photographer David Ledoux and stylist Phoebe Arnold. There's currently an exhibition of the images at the Aries Soho store until 5 June, and you can buy the book here. They also have two great Ts to go with it, too.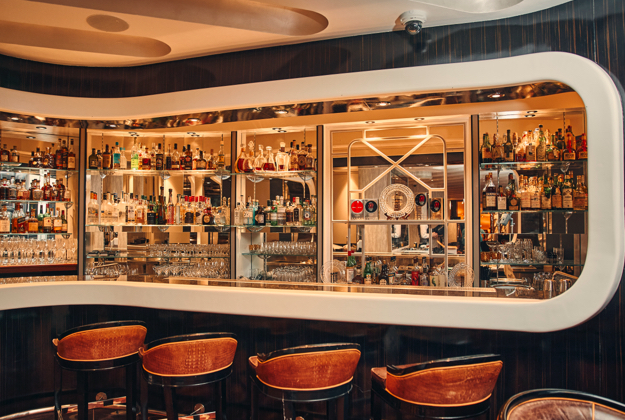 American Bar
New cocktail menu

Time and time again we're reminded that no one does it like The Savoy. The combination of style, service, and quirkiness: it's not easy to do authentically, which, of course, they do with ease. Their new cocktail menu at the American Bar, titled 'American Bar Journal', celebrates the past, present, and future of bartending at The Savoy, and has classic cocktails with a contemporary twist. Treat yourself: go in, sit at the bar, and have an early eve of piano, cocktails, white (suit) jackets and bar snacks. The best.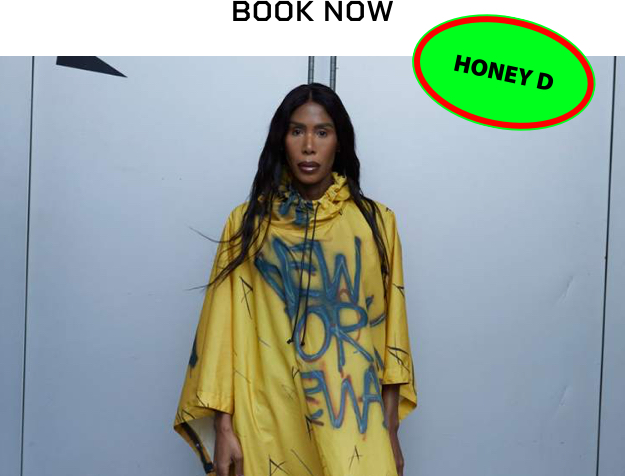 Festivals
Take three

Three festivals (that still have tickets) on our radar include Honey Dijon's Honeyverse at the Southbank Centre on the 9 and 16 Sept, where Honey will curate evenings that mix club nights, live sets, orchestras and conversation. Pre-sale on now. Wilderness (3-6 August) have just announced their feasting and dining line-up, which includes chefs like Jeremy Lee and Adam Handling, and Soho House Festival has a few tickets left for the Saturday (7 July), which has Pete Tong's Ibiza Classics with the Jules Buckley orchestra, amongst others; if you're not a member, go with one.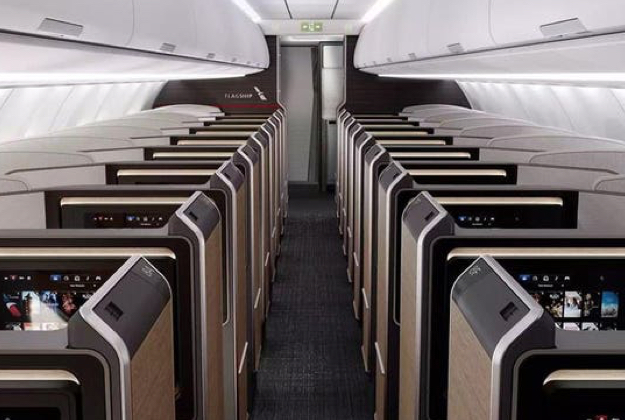 Business Class Seats
News

It's not news that flights this year have gone through the roof, which is why it's good news that airlines are continuing to break down their business class offering/ pricing in an effort to sell more seats. Of course, it varies from airline to airline, and not all are doing it, but we say when in doubt, call the airline to see what the options are. Also, going somewhere last minute? There are generally always options – always ask!

READ MORE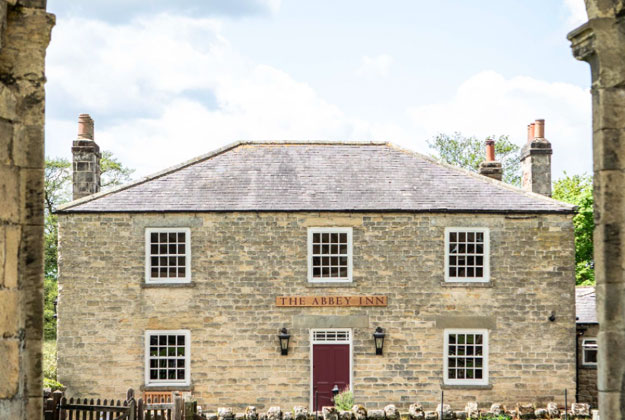 The Abbey Inn
Get out of town

Three restaurants to note, should you be looking for a day or afternoon out of London: just opened, The Abbey Inn, Byland in North Yorkshire (approx 3.5 hour train), is a 19th century pub with three rooms from The Tommy Banks Group, located down the road from their Michelin-starred restaurant The Black Swan; in the riverside town of Marlow, The Oarsmen has a leafy new terrace to dine on; and Pêtchi is opening on 23 June in Jersey, and will focus on seafood cooked over fire – it's a 40-min flight so you might want to stay over. Reservation lines open now.

(c) 2023 Urban Junkies. All rights reserved.

Reproductions of any portion of this website only with our express permission. Urban Junkies is a free weekly mailer. All listings and features are editorial: We do not receive any payment from venues, artists or promoters. Every effort has been made to ensure accuracy of information listed but we cannot accept responsibility for errors or omissions.

We have updated our terms and conditions link and privacy policy link to make it easier for you to understand what information we collect, how we use it and what rights are available to you to control your information. The privacy and security of your information are very important to us. If you have any questions or comments, please send us a message by info@urbanjunkies.com. Thanks as always for reading UJ.