By now, especially if you read us, you're likely familiar with 1 Hotels, the luxury hotel brand with eco-everything at its heart. They have two hotels in New York – 1 Hotel Brooklyn Bridge and 1 Hotel Central Park. If you want to be close to the park, or in the heart of Manhattan, 1 Hotel CP is a great choice.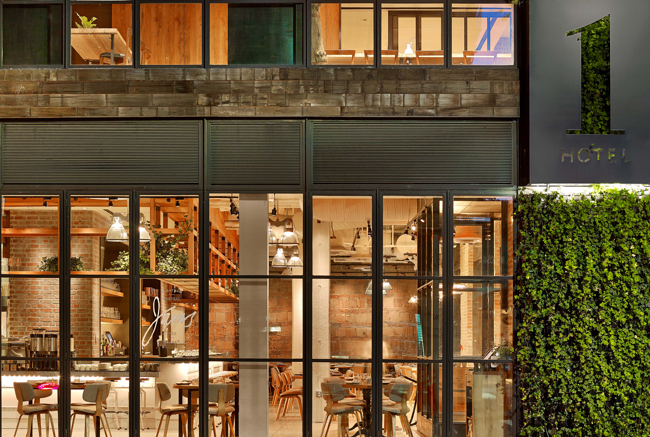 The Hotel
Tucked away – blink and you might miss it – this hotel is definitely an understated option, especially compared to the big names that are around. You can easily walk to Rockefeller Square (and the very cool Rough Trade that's off the NBC Studios there), 5th Ave, and being close to Central Park is always a perk. The exterior has a three-story 'living' green wall, which really sets the tone for the hotel.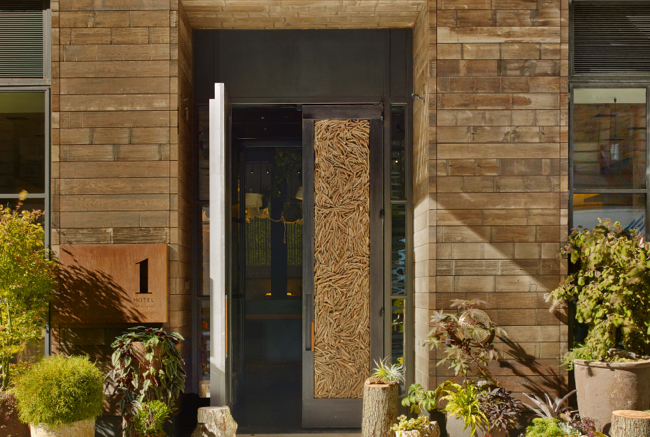 The Vibe
1 Hotels always have muted shades with greenery and you'll find that here, as well as a NYC bustle: the reception / lobby is small and quite busy; there's a lot going on in here. For a hotel that's just off a very hectic street, though, it still maintains a sense of urban calm inside.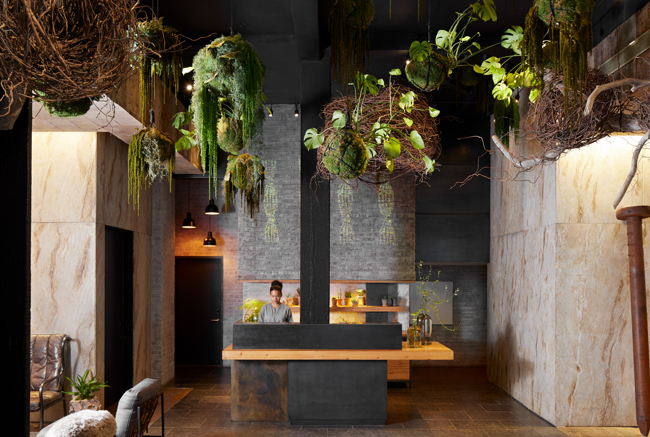 The Rooms
Ask for a room high up if possible, so you can appreciate those park or inner city views. Like all 1 Hotels, rooms here have filtered water everywhere, natural bath products, organic robes, slippers and linens, lots of plants, and the décor is natural and nature-inspired, with reclaimed wood, cork, and shades of cream. Cosy seats for reading in the windowsills make the most of the space, as do the central showers. They have 21 suites, and a Greenhouse Suite that has five rooms, should you need space and have no budget.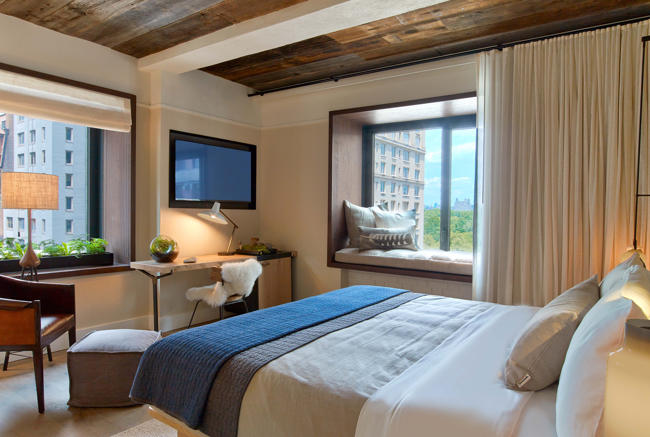 Food and Drink
Right off the reception, Jams, their restaurant by award-winning chef Jonathan Waxman, serves a seasonal 'American' menu via an energetic open kitchen. A highlight here is the 20-seater wraparound bar at the entrance of the restaurant. Pull up a stool and eavesdrop on fellow visitors from across the globe.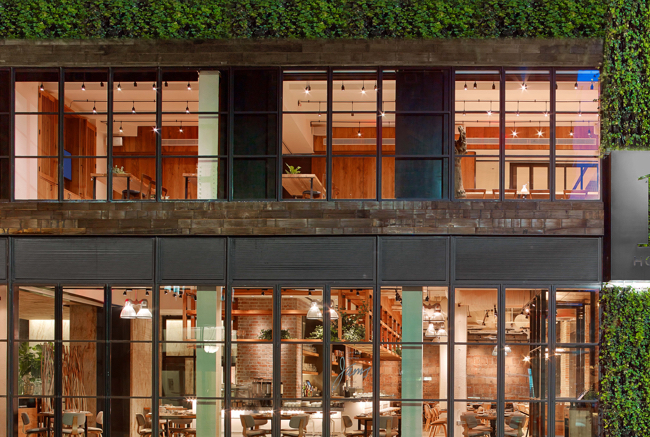 Highlights
There's a 24-hour gym (that has a wooden floor reclaimed from a local public school), and a chilled communal work space on the 2nd floor that also has five meeting rooms.
Anything Else
We liked the yoga mats in rooms and the candle-lit evenings.