We seem to have a lot of bling this week. Dior cruises! Gucci sun loungers! It's also interesting to see just how many brands are doing summer pop ups and activations this year. Interesting – but also makes us want to go and find that small fisherman's cove, too, where you don't need logos, reservations, or to have booked months ago. Wherever you are, have great weeks all.

xx Taryn and Team UJ xx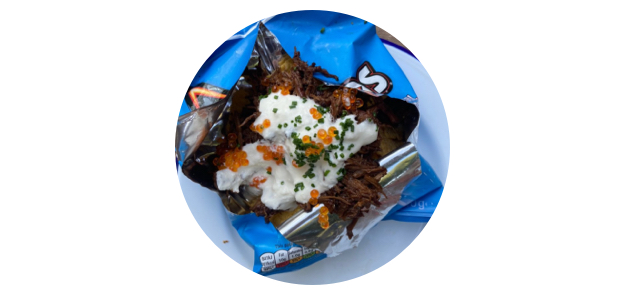 Doritos
Hi-lo

Spotted on the Stories of one of our most-trusted foodies, @freddielookatme (owner of the excellent Snackbar), was this bag of Doritos – called Dorilocos – filled with chile con carne, crema, chives, trout roe, and doritos, at The Quarter Kitchen. Yes please.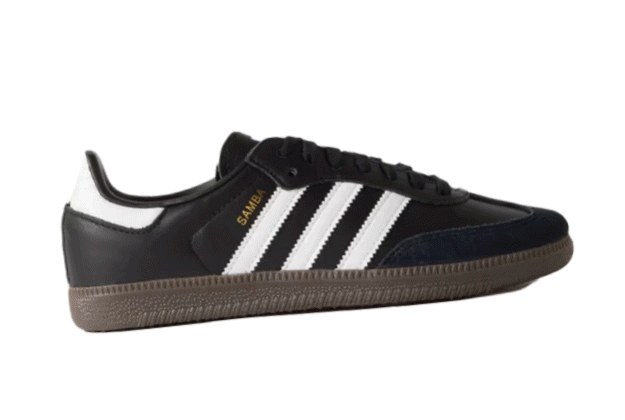 Sambas

We're all about urban summer wear. And right now these sambas have our attention.

SHOP NOW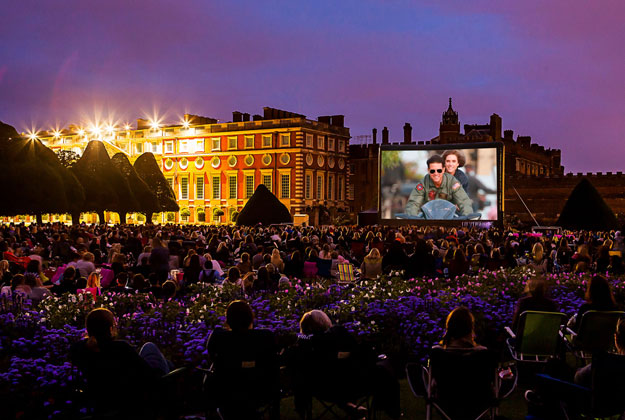 You. Your Summer. Perfectly Scripted Nights Out.​
Book now
Sponsored Listing

Back for another summer of cinematic magic, The Luna Cinema has over 130 screenings in the most scenic locations across the UK including Westminster Abbey, Regent's Park Open Air Theatre, and Warwick Castle. Choose from Oscar-winning films like Elvis, nostalgic movies like Dirty Dancing, as well as a host of musical hits (Grease, The Greatest Showman, Frozen, Mama Mia, Moulin Rouge) and all time faves (Romeo + Juliet, The Devil Wears Prada and Pretty Woman). Whichever you pick, a night under the stars really is the best kind of summer. So book tickets and get ready to be part of a quintessentially British summer scene.

Luna Cinema is the UK's #1 outdoor cinema.

BOOK NOW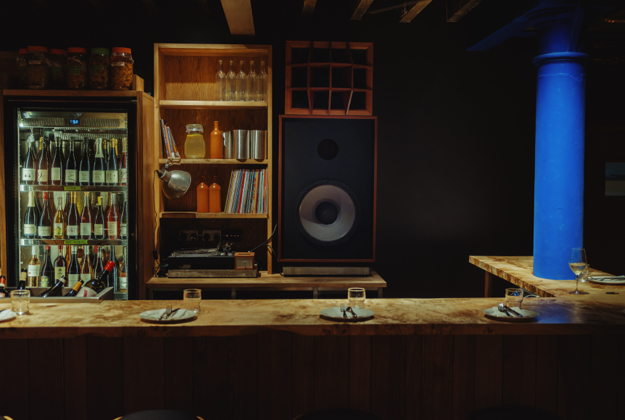 Mountain
Around Town
To note

First, the big openings: The Wolseley Hospitality Group has just opened their new seafood spot, Manzi's, in Soho, and Tomos Parry's new restaurant, Mountain, already looks – as expected – like a true hit (we've already spotted thin crispy rice, salads with green strawberries, and Welsh crab omelettes). Next, some news: The Midland Grand Dining Room is now doing Sunday lunches, with weekly changing specials menus inspired by Paris bistros and brasseries by Patrick Powell; Leonard Street's Zapote now has a streetfront terrace to dine on; Carousel's 300th residency is with Cape Town's Emazulwini; Socca is doing a week-long Bastille Day celebration (until 14 July), with a special menu and décor on their terrace; Pavyllon by Yannick Alléno, with Bar Antoine, have just opened at the Four Seasons Park Lane; and coming soon, Pidgin will have a new chef, Naz Hassan (The Cut at 45 Park Lane, Crispin, BiBi).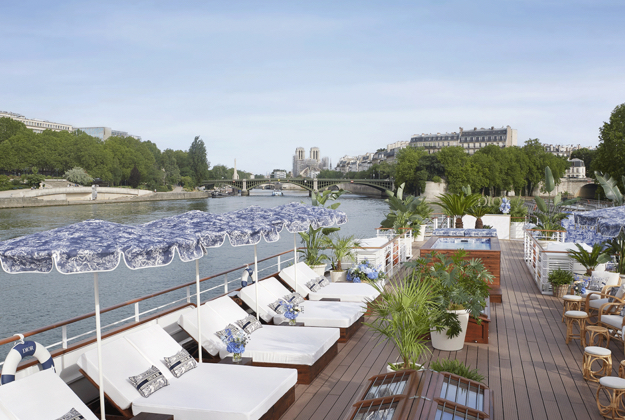 Paris
Dior Spa Cruise

We're back on the brand bling. Want to cruise along the Seine for an hour while you get a massage or facial? The Dior Cruise, on until 14 July, is a Christian Dior-decorated boat that has treatment rooms, a hot tub, a juice bar, and Rosemary Ferguson-approved small plates. You can choose between wellbeing (pilates and yoga) or a treatment – or both. Opt for the wellbeing side if you want to keep it under the €300 mark.

MORE INFO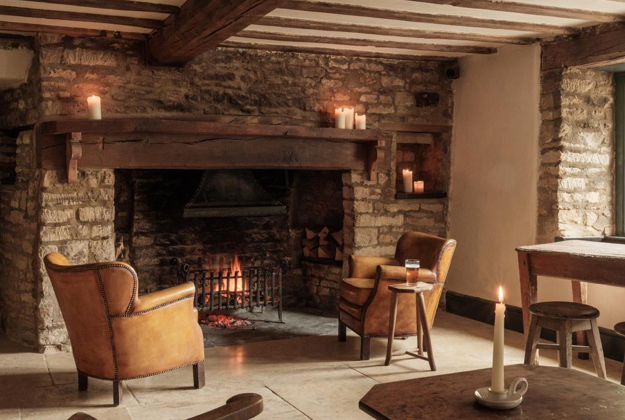 The Pelican
The Pelican
Expanding

You've probably heard that The Pelican in Notting Hill has been quite the hit. Décor, menu, location: it all works and is drawing people in from all over London. Riding on this wave, they're now opening The Bull at Charlbury (restaurant with rooms opening soon; the vibe looks much like The Pelican), and word just in is that they've taken the large ex-Pizza East spot just off Portobello too. When you're on a roll…..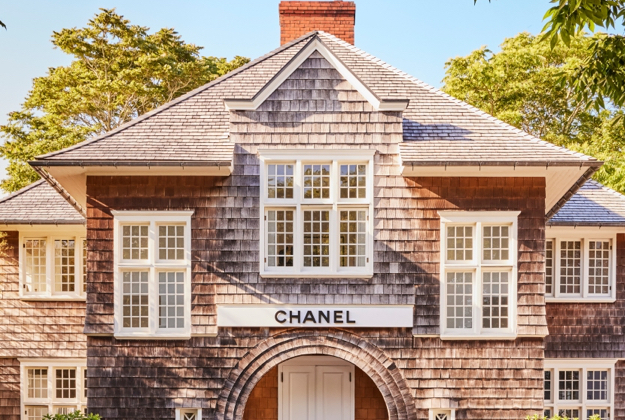 East Hamptons
Chanel pop up

Need some Chanel before you hit your $40,000/week house in East Hampton? Great! They've got a pop-up on Newton Lane to help you out. And as far as pop-ups go, this one looks like they've properly moved in. On until Labour Day.

MORE INFO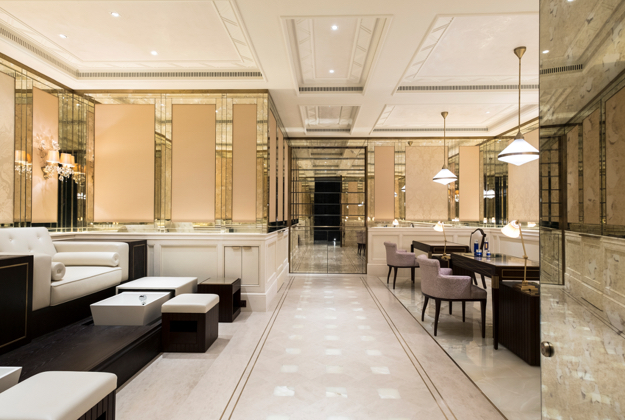 The Lanesborough Club & Spa
London
Take two

It's no secret that not all the products used in traditional nail salons are good for you. With this in mind, The Lanesborough Club and Spa have partnered with L'Atelier Green to offer a plant-based 'breathable' nail bar in their Painting Room. What is a breathable nail bar, you ask? We don't know. But all-natural everything sounds good. As for therapies, White Night bring a variety of different IV therapies to your house/office. We're seeing a lot of people get them before you take a long-haul flight, which sounds smart.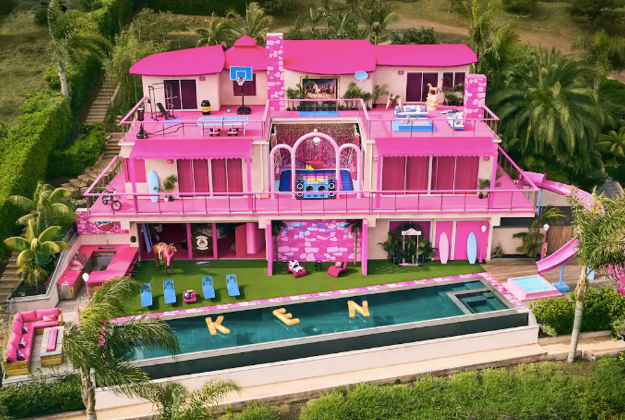 California
Malibu

If you haven't had enough pink yet – you can try to book Ken's room in Barbie's DreamHouse from 17 July. Only four guests will secure a room for a stay on 21 or 22 July, so it's really more of a marketing schtick. Otherwise, your chance of entry is likely to be a lot better at Selfridges' Barbie pop up on their kids' section on the 4th floor.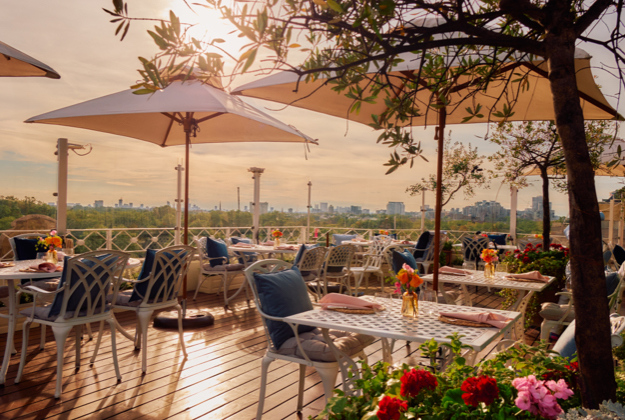 Park 45 and The Dorchester
Hop around

It's been a busy year for London's Dorchester Collection hotels. First, The Dorchester unveiled its renovated rooms, suites, and ground floor, with several new additions, including a UJ fave, the Vesper Bar. They've now also relaunched The Grill – it's now The Grill by Tom Booton – as well as opened their stunning rooftop for the season (book now for a long Friday sunny lunch here). Across the street, 45 Park Lane have just launched the outstanding Sushi Kanesaka, with only thirteen seats, a private room, and an omakase menu with fish from across the globe, and sake pairings.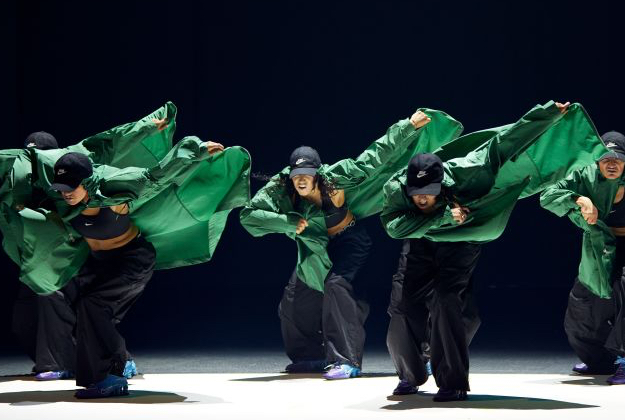 Paris
Nike Women

Their recent collaborations – Sacai, Ambush, Jacquemus – have primed them for this, and Nike's Goddess Awakened 40-min stylish dance show at Paris Couture last week was a welcome addition. We can't wait to see where they will go with this. It's a space that needed a shakeup.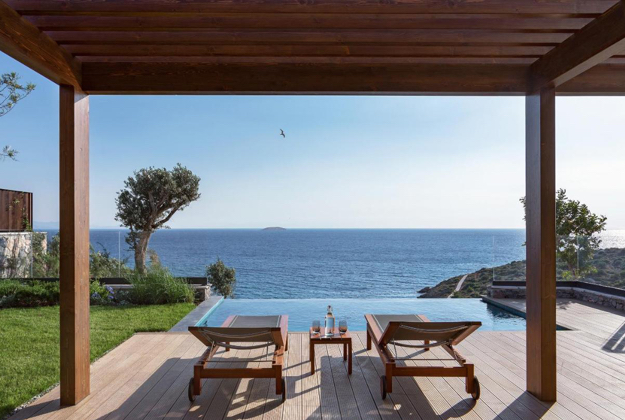 The Life Co
Turkey
Wellbeing options

So there's The LifeCo for detoxes and The Bodrum EDITION for spa days and date-specific retreats. But for something truly luxe and wellbeing focused, it's the Six Senses Kaplankaya – Six Senses' flagship spa – where they have Six Senses accommodation, practitioners who specialise in things like myofascial relaxation, stress and lifestyle management, aquatic body therapy and holistic health.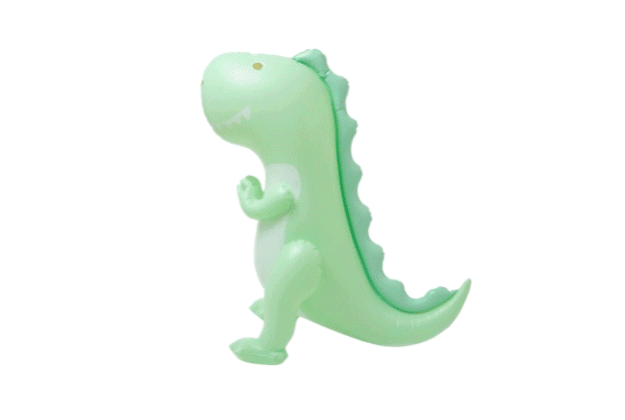 Inflatable Sprinklers
Just for fun

SHOP NOW



Events at Department Stores

Liberty
Fortnums
Selfridges
Yasmin Sewell w/ Vyrao
12 July
Chocolate with Paul A Young
20 July
Fragrance Consultation
Various Times

(c) 2023 Urban Junkies. All rights reserved.

Reproductions of any portion of this website only with our express permission. Urban Junkies is a free weekly mailer. All listings and features are editorial: We do not receive any payment from venues, artists or promoters. Every effort has been made to ensure accuracy of information listed but we cannot accept responsibility for errors or omissions.

We have updated our terms and conditions link and privacy policy link to make it easier for you to understand what information we collect, how we use it and what rights are available to you to control your information. The privacy and security of your information are very important to us. If you have any questions or comments, please send us a message by info@urbanjunkies.com. Thanks as always for reading UJ.