We know talking about the weather is boring, but when it looks like this – sunshine for the foreseeable future – what an incredible gift, let's enjoy it. In other news, it truly is back to school, with fashion weeks starting, and Frieze and LDF on the horizon – guess it's all systems go then! Have great weeks everyone, enjoy that sunshine.

x Taryn and Team UJ x






The Sea, The Sea, Chelsea
Market to Table
Autumn feels

We're going into September with laid-back vibes, and fish shops that are one part market, one part restaurant, feel just right. Not new, but Prawn on the Lawn in Islington is now open Tues-Saturday; the menu varies as it's catch dependent, but they always have innovative marinades and combos. London Shell Co's newish N6 Swain's Lane location is getting great reviews, and in addition to a fishmonger and menu, they have 'smart'wines and host frequent tastings and events. The Sea, The Sea in Hackney might not operate like a fishmonger by day like its Chelsea sibling, but they've just changed their tasting menu to be eight courses instead of 12, with prices reduced from £150 to £95, which makes a Sept splurge that much easier.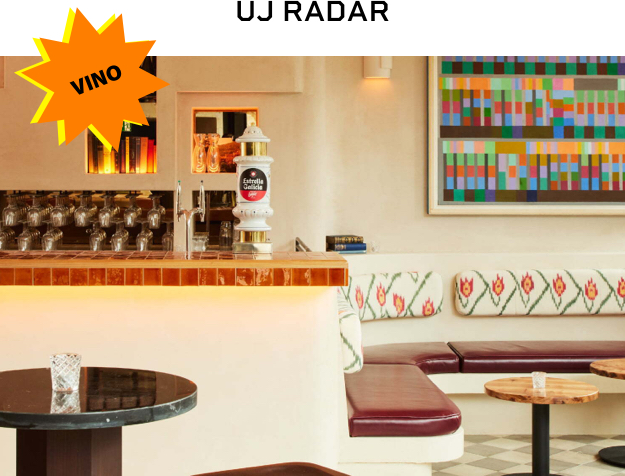 Bar Daskal
Back to School
Fresh start

Sept. Time to dust off the cobwebs and learn something new or spark up an old trick. Our current list includes trying to improve language skills and after a quick whirl around Duolingo, it seems like it could be an easy-to-use start. We're also going to try running with the spirited/vibey/inspirational Run Dem Crew who leave from the Lululemon Spitalfields location every Tuesday at 6:30 for a 5K run/3K walk. And for something 'educational', we're looking to enroll in some masterclasses; the Bar Daskal Maestros series (bookable on resy), starting with Bodegas Muga Wine Tasting on 20 Sept, looks perfect.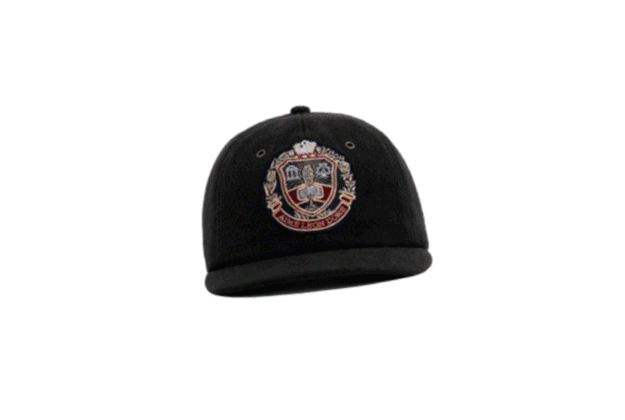 Ivy Leagueing
Box fresh

September dressing means a prep-a-thon, so we've headed straight to Aimé Leon Dore, with a bit of Aries and Nike thrown in.

Cap | Jordans | Erasers | Ring | Hoodie | Shirt | Pencils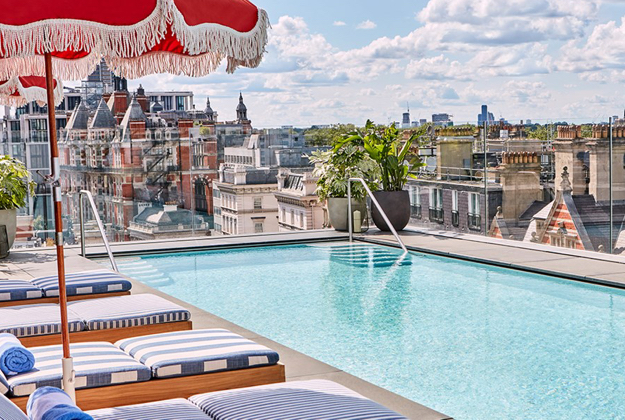 Last of the Summer
The Berkeley Rooftop Bar

Opened at the beginning of August, The Berkeley's Rooftop Bar, previously only open to hotel guests, is now open to all for views, magnums of rosé, long lunches and dinners, and striped sun lounger basking.

BOOK A TABLE NOW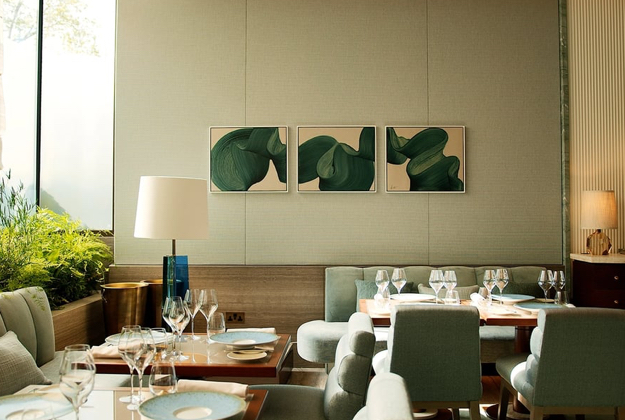 Pavyllon
Around Town
To note

First, the openings. Pavyllon restaurant and Bar Antoine have recently opened at the Four Seasons Park Lane – book at Pavyllon for Yannick Alléno's modern French menu, or at Bar Antoine for something more casual. Wylde Market, opening 6 Sept, will 'open' every Wed from 7AM-2PM, selling produce that's 'farmed, fished, foraged, and grown' by independent producers, directly to buyers online. Also selling handpicked products, Lulu's, from the LLewelyn's team, has just launched an online shop – we'll have the Maldon smoked salmon please. Peckham's Forza Wine is opening this Thursday in an indoor/outdoor space at The National; 65a, a new brasserie, will open in Spitalfields on 12 Sept, and is now in preview with 30% off food until 9 Sept; and Bistro Freddie, by the wine-centric Crispin team, will open in Shoreditch on 30 September, with 50% the food bill until 5 Oct, book here.

Over in Notting Hill: at Laylow, the bistro Chez Rowley will be in residence from 13 September – they also have a great new roof terrace; and nearby at Caia, they're doing a one off collab with the head of wine from Sessions Arts Club on 6 Sept – email to book. And news just in, Ria's is a new deep dish pizza and natural wine spot on All Saints Road, which is exciting indeed.

At Selfridges, UJ fave Jackson Boxer is moving into The Corner restaurant on the second floor for an experimental, seasonal residency – he's a busy man! Also in Selfridges at the Duke Street entrance, Chandon Garden Spritz has a 15-seater pop up on until 10 Sept – perfect timing with this weather.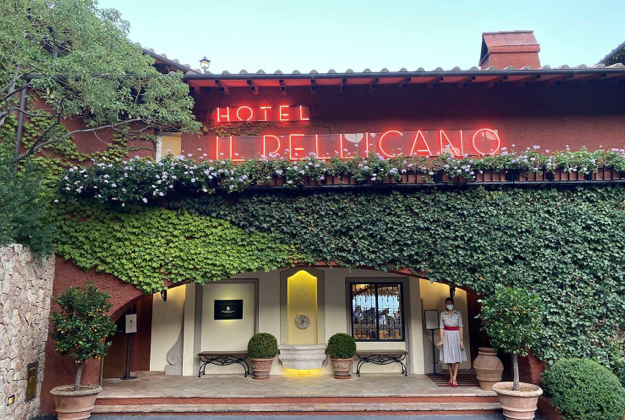 Il Pellicano
Pellicano Hotels
Investment

In case you missed it, Pellicano Hotels – the group that counts three of fashion's favourite abodes: Il Pellicano, Posta Vecchia, and Mezzatorre – has just raised €200 million for expansion. We can't wait to see where they open next.

READ MORE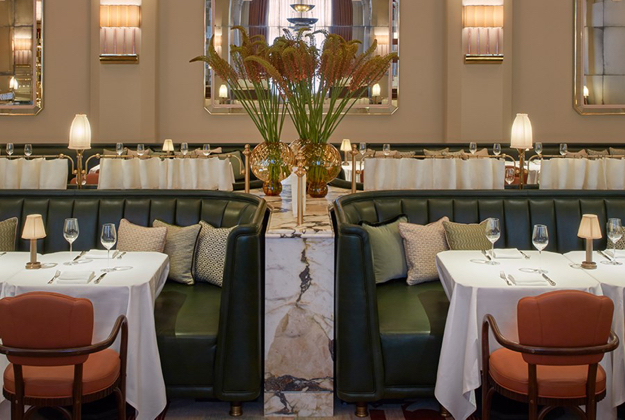 Claridge's Restaurant
Claridge's Restaurant
Art Deco greatness

Claridge's has brought their restaurant in-house, and after a summer in soft launch mode, is officially opening this month. With an interior designed by the talented Bryan O'Sullivan Studio, who have worked with the group on several of their key spaces, the vibe will be Art Deco glamour and the cuisine will be contemporary classics. Open for breakfast, lunch and dinner.

MORE INFO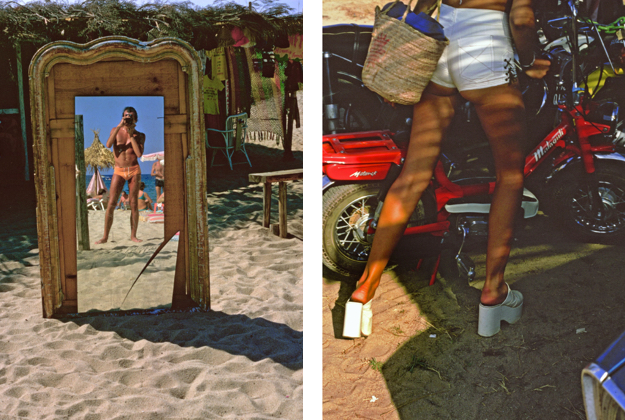 Hamiltons Gallery
Location, Location, Location
Exhibitions

Exhibitions on our radar that are based on locations include: Summer – Seventies – Saint-Tropez by Philippe Garner at Hamiltons Gallery, on until 4 October. On Foot is an exhibition curated by Jonathan Anderson that celebrates London and will include works from artists including David Hockney and Lucien Freud, as well as a limited-edition JW Anderson pigeon clutch, on at Offer Waterman from 18 Sept. Also celebrating London, this time London fashion and 30 years of NEWGEN (the BFC's new talent program), is The Design Museum's Rebel: 30 Year of London Fashion, showcasing nearly 100 innovative fashion looks from memorable debut and early collections; on from 16 Sept. And lastly, Home is Not a Place, at the Photographer's Gallery, is the result of a photographer and poet's trip around the British coast in search of the answer to the question, "What is Black Britain?". Sounds great.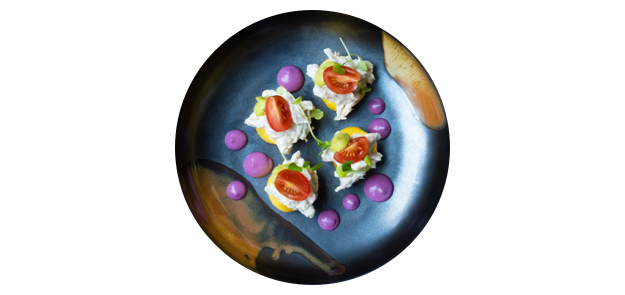 LIMA

Relaunch/Additions
F&B

Joël Bobuchon will be relaunched this month as L'Atelier Robuchon, joining the other L'Ateliers already in HK, MIA, Taipei, Vegas and Geneva and bringing its cheese and dessert trolleys with it. Well-known Peruvian, Floral by LIMA is now LIMA Cantina, with an interior refurb and a return to more classic/authentic dishes; and in Soho, Lina Stores will now have a hidden Italian aperitivo bar, Bar Lina.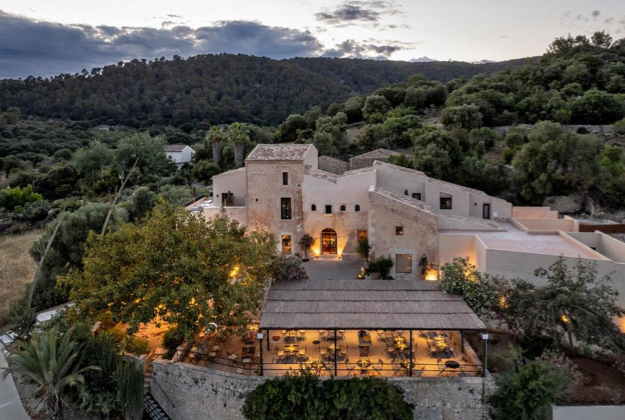 The Lodge
Mallorca
The Lodge

Located on 157 hectares on a private natural reserve, directly in the UNESCO Tramuntana mountain range, this five-star is the perfect base for an active (or more remote) getaway. Hike, bike, spa, or just dine at their restaurant by two Michelin-starred chef Ramón Freixa. They only have 24 rooms, so it's still an intimate affair, and they're located not too far from Pollença, should you want to wander around a town, too.

MORE INFO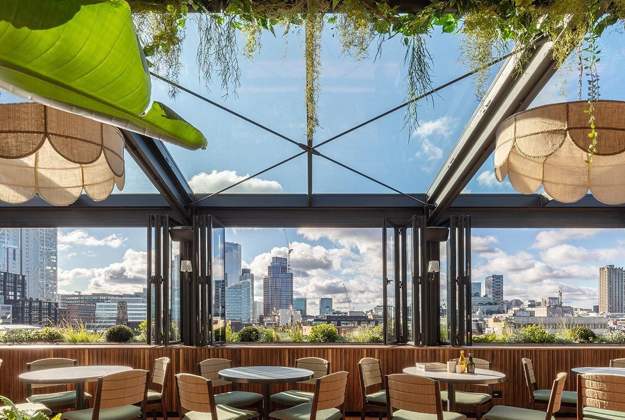 The Hoxton, Shoreditch
Transfers
US>UK

The Llama Inn from Brooklyn recently opened on The Hoxton Shoreditch's rooftop, with their fun, American-Peruvian fare. And from the TAO Group Hospitality, well-known especially in the States for their high energy venues (they bought the Hakkasan Group in 2021 too), comes the Italian LAVO (15 Sept) at the new BoTree Hotel, located at the cross-section of Mayfair and Marylebone.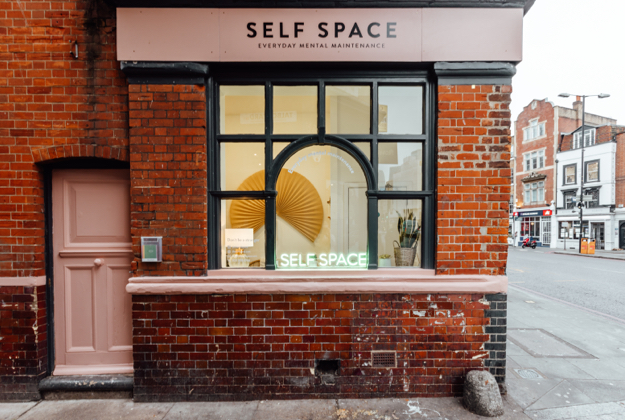 The Self Space
The Self Space
Therapy made easy

Getting a therapist – that you click with, can afford, and has the right approach for you – at times seems harder than getting an Oxbridge degree. The Self Space was created to make things easier. Open early until late, they have contemporary spaces with over 80 therapists for individuals and couples, starting at £60 for 30 mins/£80 for 50 mins. Currently they are in Borough and Shoreditch, with a Soho location en route.

MORE INFO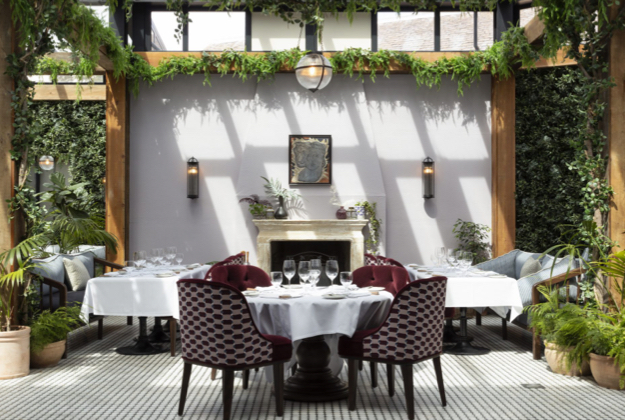 Gleneagles, The Birnam
News
Round up

The World's 50 Best Hotels has just made Gleneagles the winner of the Art of Hospitality Award – announced before the inaugural World's 50 Best Hotels Awards take place 19 Sept in Guildhall. Soho House still have availability at their culinary Soho Retreat weekend at Soho House Tel Aviv, Jaffa (10-13 Nov). Trips are open to Soho House members. Lastly, ever thought that planes should have children-free sections? Well, this European airline has just launched a route with exactly this.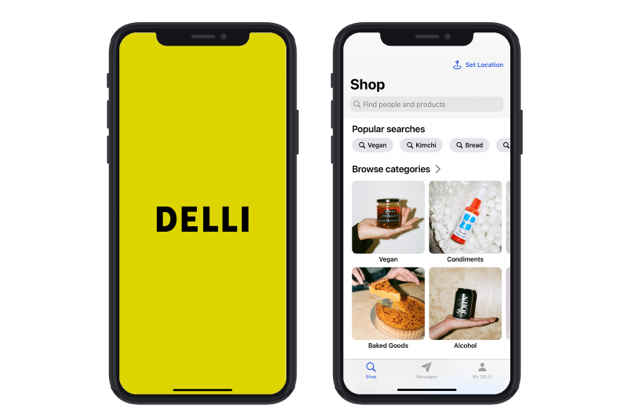 DELLI app
DELLI
Superfoods

If you're trying to start September off right, DELLI have several innovative, independent superfoods available on the app, including seamoss gel for your immune system and adaptogenic mushroom chocolate for mental health.

MORE INFO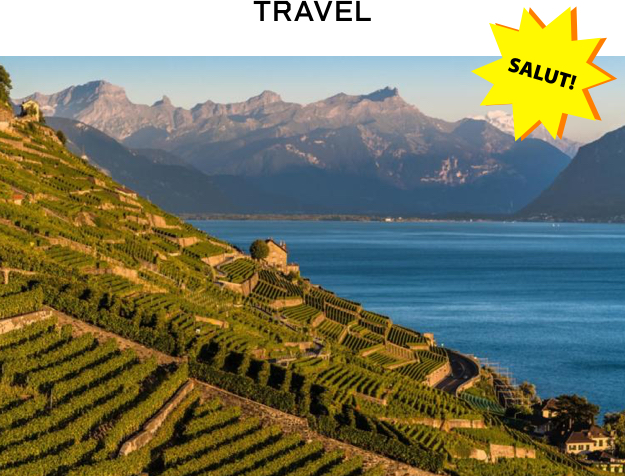 Sept Destination Watch
Lausanne

We love Lausanne – Lake Geneva is so chic! And with temperatures that are usually 20 degrees in September, now is a great time to go. Boat on the lake, check out the old town, or visit their vineyards; Lausanne is one of 12 global wine capitals.




Dance
Podcast
Exhibition
Alvin Ailey
5-16 Sept
Chanel
Art & culture conversations
The Crow Flies: Part One
6-10 Sept

(c) 2023 Urban Junkies. All rights reserved.

Reproductions of any portion of this website only with our express permission. Urban Junkies is a free weekly mailer. All listings and features are editorial: We do not receive any payment from venues, artists or promoters. Every effort has been made to ensure accuracy of information listed but we cannot accept responsibility for errors or omissions.

We have updated our terms and conditions link and privacy policy link to make it easier for you to understand what information we collect, how we use it and what rights are available to you to control your information. The privacy and security of your information are very important to us. If you have any questions or comments, please send us a message by info@urbanjunkies.com. Thanks as always for reading UJ.