Approx four hours by train from London Paddington and you arrive at Truro station, the closest station to St Mawes, where the award-winning The Idle Rocks and its sister hotel St Mawes are located. Housed in a small seaside town, check into one of the 19 bedrooms here, and immediately slow down.
The Hotel
Bought by owners David Richards (former Chairman of Aston Martin) and his wife Karen (interior designer of both properties), the hotel is the main focus in the town. St Mawes was even voted the best seaside town in the UK in 2020 by the Evening Standard.
The Vibe
The owners consider this a home-away-from-home for people, so the tone is very welcoming. The décor is an eclectic mix of coastal-inspired pieces and prints, with a mixture of carefully sourced contemporary local art and sculpture. Every piece has been considered here, including some personal mementos from the family.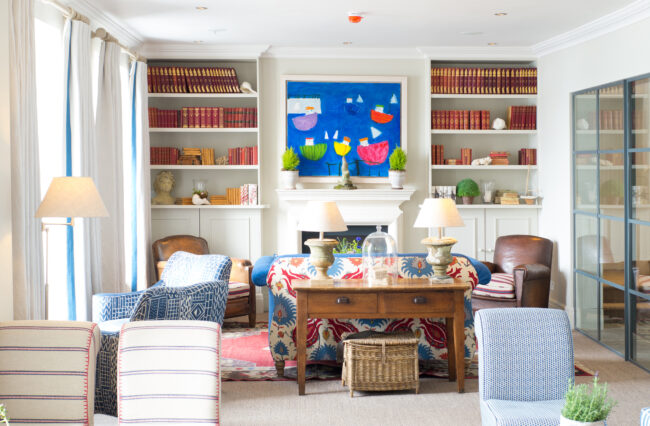 The Rooms
Each of the 19 rooms has an individual design; opt for a Grand Seaview room with views across the harbour and a standalone tub. There are also two dog friendly rooms, but note that dogs aren't allowed anywhere else in the hotel.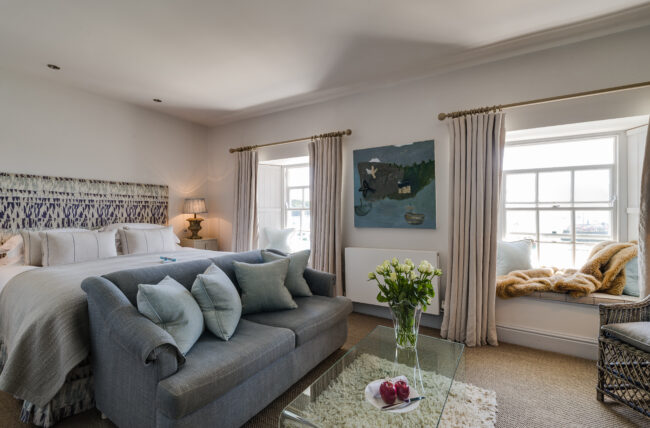 Food and Drink
Executive Head Chef Dorian Janmaat previously worked at Le Manoir aux Quat'Saisons for eight years, which is quite the pedigree. At The Idle Rocks, he's created innovative yet accessible menus. Interesting combinations and seasonal ingredients, with a focus on sustainability and sourcing locally, make the seven-course tasting menu a great way to spend the night.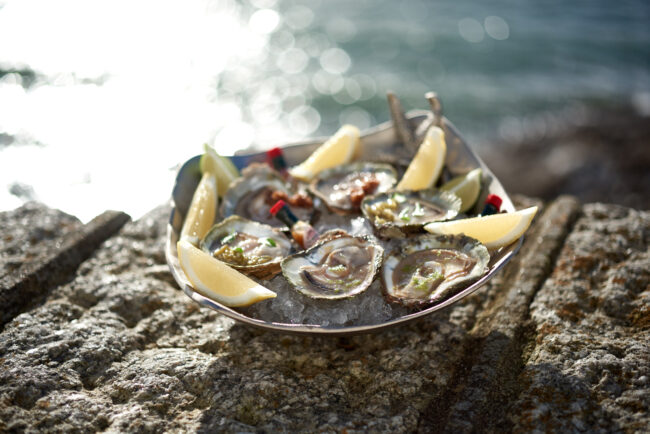 Highlights
The views. The terrace at The Idle Rocks is prime real estate, and staying here means you can book in for lunch, dinner, or enjoy sunset views from it. You can also wake up to watch the gigs (large row boats), and the ferry to Falmouth is within walking distance, too. They have a small spa treatment room and they use natural products, should you want to book in for something.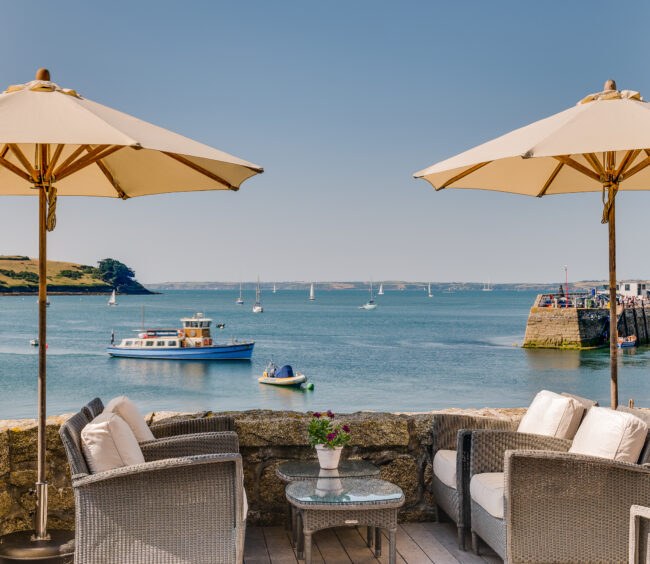 Activities
There's a lot to do here! If you want to be active they can arrange an English wine tasting (Trevibban Mill), tea plantation viewing (Tregothnan Estate), fishing, clay shooting, a day trip to the Tate St Ives, boat rentals, or a variety of different water sports. There are also foot trails for walking around the area – you will see several walkers and runners passing through.
Anything Else
The location! You definitely need a car, but drive down and you can really see some of the area's greats, all close by. Check out Prawn on the Lawn, any of Paul Ainsworth or Rick Stein's places in Padstow, The Hidden Hut in the Roseland Peninsula, or, a bit further away, check out Coombeshead Farm (from April Bloomfield, owner of the famed Spotted Pig in NY), St Eia (from the ex-events director at the Harts Group, Ellie Vening) in St Ives, and The Rocket Store in Boscastle. Their sister hotel St Mawes (5 mins away, not even), has great sunset views, too.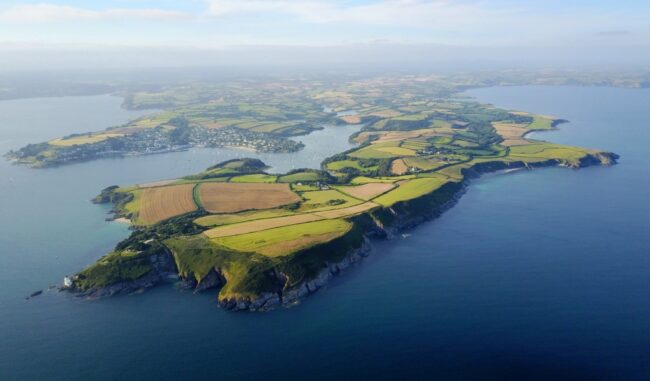 Top Tip
Of course the summer would be beautiful here, but also crowded. We say go off season, when the mist and fireside nights really add to the atmosphere. Being able to park and get reservations easily is of course good, too. And – off topic but remember – Cornish seagulls are mighty: guard your snacks!
Private Hire
We've never been fans of villas; it's too hard to organise everything. If you're the same but want to travel with a group, consider an exclusive hire here. With 19 bedrooms, an award-winning restaurant, and a private cinema (complete with popcorn machine and ice cream) at neighbouring hotel St Mawes, plus the support of a hotel – this is a great option.
Travel
For more info on Cornwall – train travel or anything else – visit www.visitcornwall.com.