Details
Address
Rue de Médran 70, 1936 Bagnes, Switzerland
More info
The Ethos
Created for people like us, for us, the W FUEL weekends are fitness weekends that have one part party too. With a tone from the moment you arrive of 'do as much as you want, this is your trip', this truly felt like our kind of retreat.
Location
Set in Verbier, the scenic train journey here alone (we trained from Geneva to Martigny and then took a transfer) was worth the trip. Once up in the hills in Verbier, it was clean air and crisp mornings all the way. And breathe.
The Hotel
You know we love it here, so knowing we had these plush rooms to come back to after a full day of training was reassuring. If you're going to train hard, it's good to be able to luxe hard too.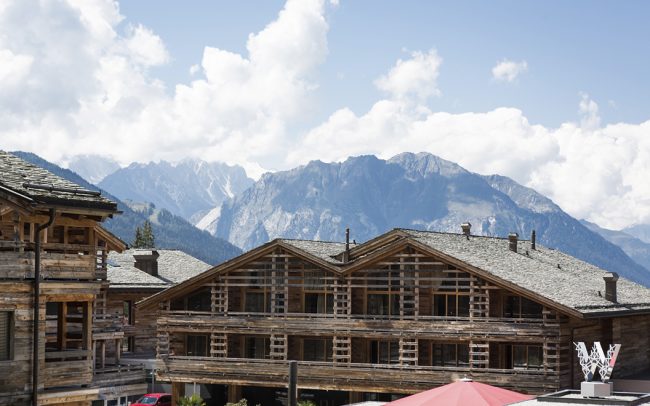 The Schedule
They say detox, retox, repeat and that's exactly what it was. An example day would start off with either the Urban Gorillas obstacle course or yoga in the hills (what a view!), followed by a PBB class with Paola (our fave, we're going to be regulars at this class in LDN @ KXU), a spin class with Olivia (what a soundtrack, this girl is inspiring!), a hike (that was straight uphill), and finished with a HIIT/stretch combo workout with Faisal (a Barry's trainer, very vocal promoter of PMA) and Roger Frampton (Mr. Bendy himself). After the final workout, there was an outdoor cooking demo with Tess Ward (XXL prawns with corn mash), accompanied by wine, and then a bit of a mountain rave with tunes by their Global Music Director (we could have been at Panorama bar, she's very good), with lavender gin concoctions and charcuterie platters; cheese please!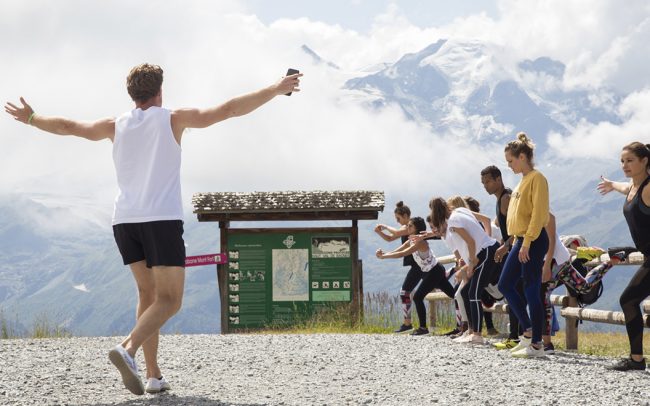 Cuisine
Breakfast was the usual five star buffet, but highlights included rye toast with avocado and salmon, protein packed frittatas, nuts, peanut butters, omelettes; you could definitely eat well and fuel yourself for the day ahead here. As for lunch, that's up to you: order what you want, where you want. Dinners were gourmet; a highlight was Tess' final banquette with retox specials like healthy-ish fried chicken and cauliflower and grilled pineapple for dessert.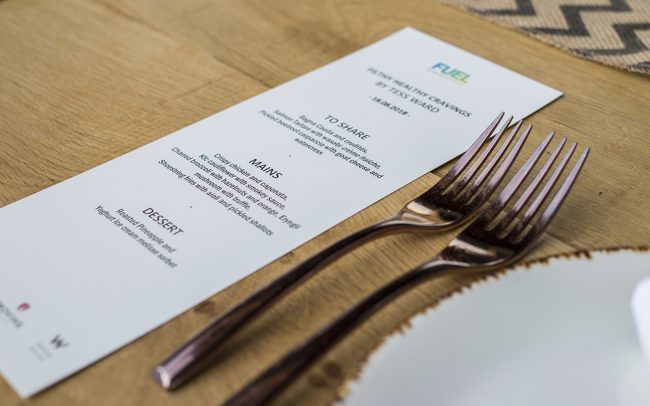 Spa
From hammams and an indoor/outdoor pool to deep tissue massages, be sure to book yourself in (additional cost) for a mid-retreat treat.
And retox
On the first night there were welcome drinks, the second night had a champagne reception (post-mountaintop gin rave), followed by dinner with dry ice cauldrons of sangria and wine, followed by nightcaps in the living room, and the final night ended in a full-on two-story party in their penthouse. This is no joke!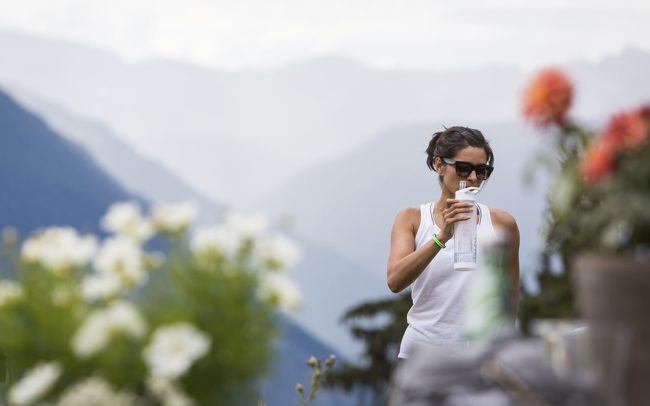 Dress code
Fitness gear of course is the gear of choice by day (LNDR being the chosen brand), and by night, people definitely scrubbed up well. Do pack the sequins.
Highlights
The location here is tough to beat and the hotel is conveniently situated (come winter or summer) to everything. The trainers were world class and the guests were truly a unique, inspiring crowd. We loved taking the gondolas and chairlifts too, go up!
Anything else?
Retreats frequently involve spending a week starving, training and drinking a herbal tea before bed (never that fun) and the results, even if good, are not that sustainable long term. Come the final day, we are normally ready to GO! And when we hit London, we usually head straight for whatever (junk) food we'd been craving all week – the wheels come off the cart fast! Here, we left energised, inspired, and ready to do it all over again. And as it's a short flight back to London, this is an easy, accessible trip.
Want to try?
If all this sounds good, their next retreats will be in Costa Rica and Dubai. Keep an eye out for the latest news.