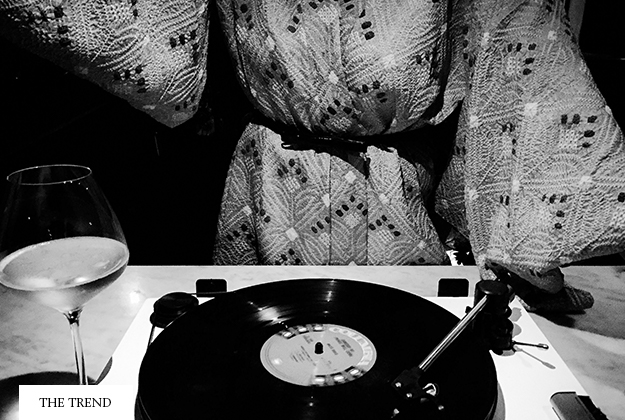 Tokyo Record Bar
Are You Listening?
Festival season is over - but there are new ways to experience sound in the city
With their custom sound system, highly curated DJ line-ups, and regular listening parties, Dalston's Brilliant Corners may have led the way for London's audiophile movement. But now a whole host of bars are making music their priority, changing the ways we experience sound in the city.

This month, London's original 'listening bar' Spiritland (modelled on the Japanese concept and with a £500k sound system to boot) celebrates its first birthday – find Metronomy's Anna Prior leading the party next week and experience it for yourself. Next month, Colleen Murphy's Classic Album Sundays teams up with Boiler Room for the start of their new series Contemporary Classics. Held at the Ace Hotel's Miranda, this isn't your usual club night. It's dedicated to celebrating the 10th anniversary of Radiohead's In Rainbows with a playback session on the best equipment money can buy, followed by a Q&A with diehard Radiohead fan and producer Lone. And further afield in NYC's Greenwich Village, Tokyo Record Bar is just a few weeks old and bringing the concept to Manhattan – think intimate underground listening sessions where music and vinyl are paired together for a unique sensory experience.

It's time to find your own brilliant corner, plug in and chill out.
Ella Canta
Mexican fare in London just got a shake up
She's arrived! Martha Ortiz has settled into her new home at the InterContinental, and she's bringing the vibrant tastes of Mexico with her. It's time to get booking if you want to eat there before Christmas.
Read more
The Weekend
| | | |
| --- | --- | --- |
| | Get your diaries out because this weekend's going to be a busy one. Kick things off with Mike Skinner in Brixton, see how some of the world's best photographers capture wedding portraits, and round things off nicely with the new brunch menu from Nobu Shoreditch. | |
Harneet Baweja
Gunpowder, Madame D and now Gul & Sepoy – Harneet Baweja talks to us ahead of his new opening with wife Devina
All-time favourite London restaurant?
Silk Road in Camberwell.

Where do you go when you want to celebrate?
My wife Devina and I like to head to the Rosewood Hotel.

What do you cook on a night in?
Usually a one pot meat and rice dish.

What's your local?
The Larrik in Marylebone.

Where's your go-to for Indian?
If not Gunpowder, then I'd have to say Chef Sriram's Bombay Brasserie at the Taj Hotel in St James.


Sponsored Listing
You're Invited
Time to discover the taste of the region
If you're looking for an excuse to get to know your wines better, Rioja 10 x 10 Wine x Tapas is just for you. From crisp whites to robust reds, Rioja 10 x 10 showcases the best of the region, paired with classic tapas dishes from Donostia Social Club and plenty of expert knowledge. Get booking now before you miss out – UJ readers get 20% off here.
Find out more
Hotel Spy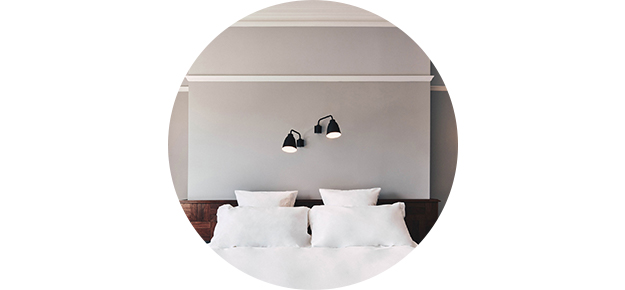 The Pilgrm
Paddington's new arrival is set to shake things up
We've been waiting for this one for awhile and it's almost finally open. Paddington's Pilgrm has settled into the neighbourhood and will be opening its doors in October, with pared-back luxury down to a T.
Read more
London Design Festival
Not sure where to start with LDF?
Running from 16th-27th September, London Design Festival celebrates the capital's status as an iconic design city – think design fairs, bespoke installations, art tours and exhibitions. Everyone's getting involved from the Ace to the V&A, and we've rounded up our highlights to make things easy for you.
Read more
Sponsored Listing
Let's get radical
A free celebration of DIY culture
On Saturday 7th October the Museum of London will welcome everyone to unleash their creativity at the Festival of Radical Fun. Think laughter yoga, zine making, print workshops, live bands, DJ sets, a coach trip to the edge of the city, and cabaret with Disco Loco – it's a people's takeover that invites Londoners to come together to celebrate the joy of making their own fun.
Find out more