| | | |
| --- | --- | --- |
| | …there's one more week in left in April; let's make the most of it. With the annual rosé wine list launch party taking place at Franco's tonight (they have the largest rosé selection in GB, didn't you know?), it feels like spring is definitely in the air. This week we've also got our eye on the how-to-get-returns-prize for The Inheritance, which is receiving rave reviews. We're also hoping to pop by new Greek Street spot Pleasant Lady – serving what look like delicious jian bing (savoury Chinese crepes) from a window – which feels very now. And with two long weekends coming up, all eyes are also on travel. With the new Little Beach House opening 30 mins outside of Barcelona and the recent opening of ME Sitges, a trip to BCN followed by some beach time seems to be on the cards. As does Sonar! It's the 25th anniversary this year, and we're feeling like it will definitely sell out. So don't miss out! Get booking. | |


Noisy Ritual
Urban Vines
Wineries arrive in the city
London has been a little behind its global peers in launching an urban winery – but that's about to change. It's finally time to champion local producers, even within zone 2. And while Brooklyn and New Zealand's scenes are well established, this week we're also looking further afield to the return of viticulture in Downtown Los Angeles and a people-powered winery in Melbourne.
Read more
Bar Crawl
Time to test out some new watering holes
With the opening of The Principal hotel last week, we're excited to get our glad rags on, get some friends together and re-live the spirit of old Bloomsbury at Fitz's, their decadent new cocktail bar. And that's not the only new watering hole on our radar: Shoreditch hotel The Curtain is soon to open The Green Room (headed up by Jenny Willing, previously of Dandelyan) and the much-loved Truscott Arms is set to re-open as The Hero of Maida.
Hotel Spy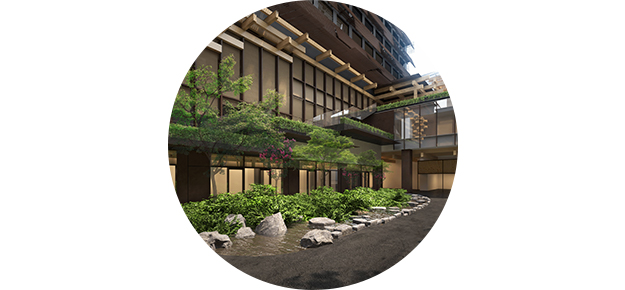 New Openings
Time to start planning your next getaway
Looking to book a summer holiday? We've been keeping an eye out for the best hotel openings, and there's a lot to look forward to. Close to home, The New Road boutique hotel breathes new life into Whitechapel (plus there's a new Chophouse from Mr. White), whilst overseas Kyoto is the destination for the latest Ace, the White Isle's luxury hotel offering just got better with the announcement of a new W Hotel, and Barcelona just got a new addition from Soho House.
Pop Trading Company
The Amsterdam-based brand hits town for one week only
If you're a fan of Pop Trading Company's luxe fabrics, skate-inspired tees and coach jackets then rejoice: they're opening a pop up shop downstairs at OTHER/Shop for a week from 27th April-4th May – but that's not all. In store at 3 Berwick Street there will also be an exhibition from skate photographer Hugo Snelooper and a capsule collection from cult skate brand Wayward London. As if that wasn't enough, they'll be hosting a series of events in London whilst they're here, including a big closing party with NTS Radio's Charlie Bones and Funkineven on the decks.
Find out more
Jackson Boxer
Ahead of the opening of St Leonards, his new joint venture with Andrew Clarke, we quizzed Jackson Boxer about his favourite spots in the city.
Which chefs should we be watching this year?
I'm most excited about Elizabeth Haigh's first solo spot, and Selin Kiazim's sophomore. I've cooked with both of them and love their food. But I think in terms of a constantly evolving and developing talent, Merlin Labron-Johnson will continue to kill it. He's got some things on the cards for later this year which will be fascinating to watch.

Where's your all-time favourite London restaurant?
St John is the first proper restaurant I went to when I was twelve. I loved it so much I never wanted to leave. And in some ways I never have.

Where do you go to celebrate?
Quo Vadis, always. Not that it's necessarily intended – sometimes I arrive miserable. But I'm always celebrating by the time they chuck me out.

Read full interview


Sponsored Listing
Time to scope out a new ride?
Vintage traders, street food and more
Bored of the usual fairs and markets? Try something different and head to the Classic Car Boot Sale this weekend (from 10am-6pm, 28th-29th April). They'll be turning off the fountains in Granary Square (so you won't get soaked) to welcome over 150 classic pre-1989 rides, plus a host of vintage clothing traders, including Vivien of Holloway and Wolf and Gypsy. When you're done shopping and imagining yourself in a Cadillac with the top down, head over toward the station for some lively jazz and country music, and a bite from one of the on-site street food stalls.
Find out more
Spring Sneakers
Get your sneak on!
We (think) things are hotting up weather-wise, and that means boots are finally getting relegated to the back of the wardrobe, and trainers are taking precedence. Want to know what's on our hotlist? Keep reading; we're keeping it simple with bright whites and punchy reds.
See more
See you next week!
Want more from Urban Junkies?
For the latest restaurants, events, travel inspiration, product picks and playlists, visit our website.





(c) 2018 Urban Junkies. All rights reserved.

Reproductions of any portion of this website only with our express permission. Urban Junkies is a free weekly mailer. All listings and features are editorial: We do not receive any payment from venues, artists or promoters. Every effort has been made to ensure accuracy of information listed but we cannot accept responsibility for errors or omissions.