It's only Dec 6, and already life seems to be in holiday high gear. Ooooof. If you're feeling the same, hope you manage to get some down time to take the season in. Have great weeks all.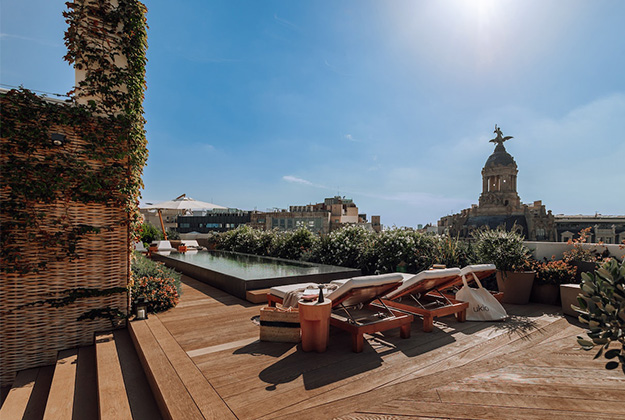 Ukio Barcelona
Short Term Lets
Easy, stylish, ones

We're definitely seeing a rise in working from abroad for months at a time. Sure, they say it's a post-Covid 'trend', but it's one that we're seeing stick. It's never been easy, though, to broker a short lease with local agencies, and Airbnb / hotel 'digital nomad' options never work out to be that affordable. Obviously seeing a gap in the market, UKIO – which just raised €27 mill – decorates, manages and services flats in desirable locations, and lets them short term. Properties have everything you'd expect in 2022 – smart TVs, high speed WiFi – dates are flexible, and prices aren't that inflated. They're currently in Barcelona, Madrid, Berlin and Lisbon, and will be expanding soon. On the pricier end, onefinestay now has monthly options (10% off if you stay 30 days), and Domus Nova have longer lets with their Domus Stay properties. And lastly, as more of a 'friend-of-a-friend' option, MyPlace is a community of people who put their places up for let in global locations – not for profit, more just to cover the costs.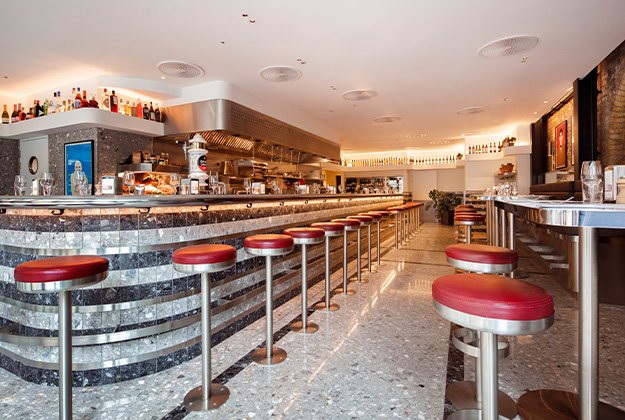 Barrafina x Parillan
Bottle of vino gratis
Partner content

By now you know we love Barrafina and Parrillian – innovative Spanish cuisine and excellent drinks with great atmospheres – and there's no better spot to be than at their relatively new Borough Yards locations over the holidays. Book into either restaurant and write 'Urban Junkies' in the notes, either through Resy or by emailing Borough Yards Reservation (byreservations@parrillan.co.uk) and you'll receive a bottle of house wine per table, gratis. Offer available for the 23rd, 27-31st Dec, and 4th Jan. Two people minimum; offer can't be amended in any way. Happy holidays!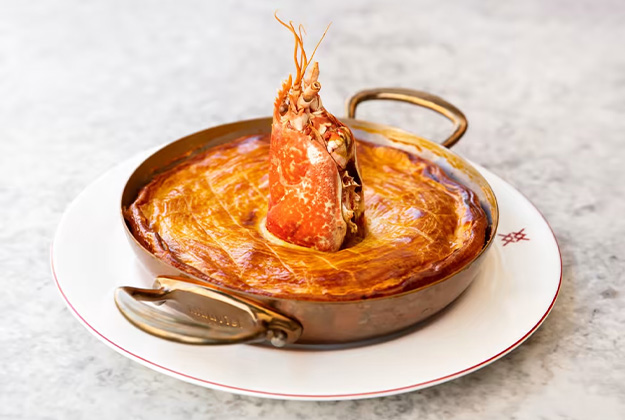 Mount St., John Carey
Pricey Pies
To note

And we're back to the extravagant dishes we're seeing coming through. Joining the likes of the £96 lobster pie at Artfam's Mount St. is the £70 lobster and monkfish pie (for two) at The Pelican (which feels like a lot for a neighbourhood pub). And not a pie, but still lobster and pastry is Claridge's' show-stopping Lobster Wellington, which, at £92 including sides, is looking almost reasonable.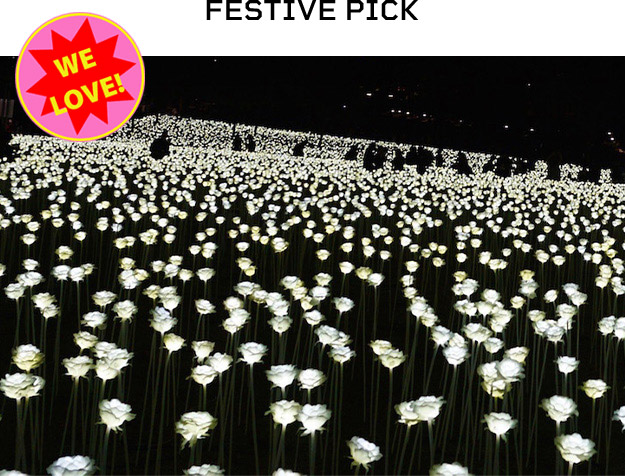 Ever After Garden
Light up the night

We love this. In Grosvenor Square, from now until 20 December, you can make a donation to The Royal Marsden Cancer Charity and dedicate a rose to the memory of a loved one. Donations start from a suggested £10.

MORE INFO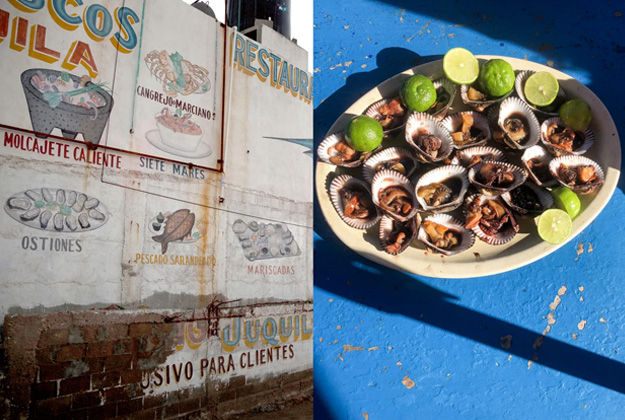 Left: Alamy, Right: Megan Spurrell
Mexico Road Trip
What we're reading

As we're always looking for the path less trodden, this trip on the Baja side, via CNT, caught our eye. A road trip just over the San Ysidro border (an easy drive from LA/San Diego), the three-day, 100-mile trip includes Tijuana food trucks, fishing villages with fresh seafood and plastic chairs, over 50 (mostly) biodynamic wineries and more.

MORE INFO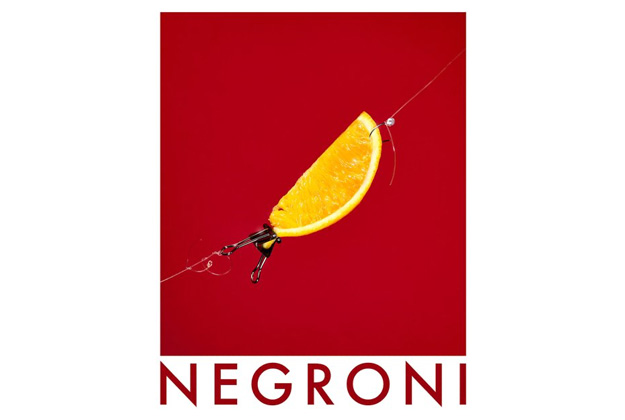 Negronis
Salut!

For anyone who loves negronis we present you with a print (by Addie Chinn, a long-time ex-UJ staffer and friend), a jeroboam, and some cut crystal glassware.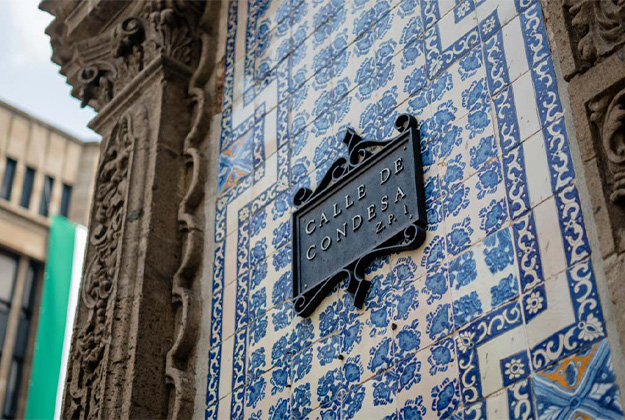 Airbnb
Findings

We aren't frequent Airbnb-ers. And it seems like quite a few of you aren't either. So we thought we'd share a recent finding. After trying to cancel a few days on a larger booking, for a 50% refund – within the cancellation period – we were told that the small print says that you have to cancel the whole stay (not just the few days), the service fee isn't refunded, and then you have to rebook the remaining days you do want… which makes it more expensive to cancel those two days than to just lose them. And it's back to hotels we go.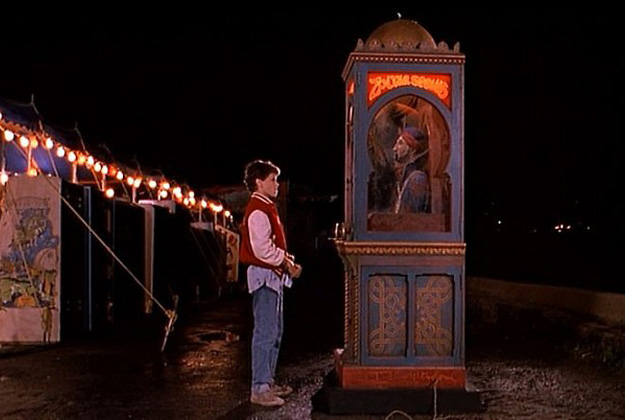 Looking Ahead
Guides

We know this isn't for everyone, but we've been noticing a few names coming up for 'guidance' in the way of clairvoyants: maybe for the year ahead, or maybe just in general. Two that we've made note of: Vogue recommended Emma Lucy Knowles for bespoke sessions that leave you feeling optimistic, which sound helpful, and Roxie Nafousi raved about her session with Penelope Austin, who asks you to bring a list of people you're close to, as well as their birth dates, plus any questions you'd like to ask. We've never seen one, but we're thinking it could be worth a try.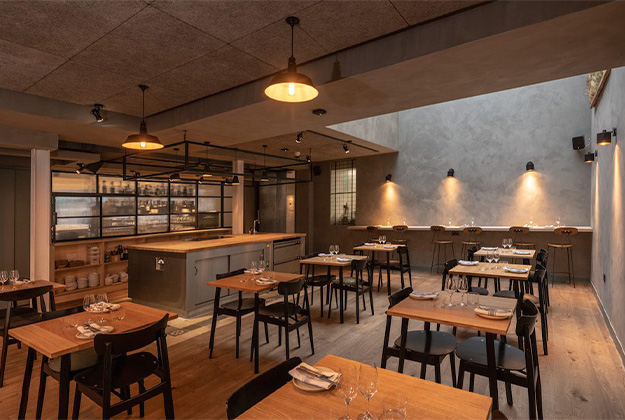 Carousel
Take Three
Ring it in

New Year's Eve. We're of the opinion that it's better to do something low-key than have a flapper and sparkler night. Along those chilled lines, the Top Cuvée team are doing their first NYE parties this year, with a French feast at Top Cuvée, and an oyster and fizz party at Cave Cuvée. In town, and slightly more of a commitment, PAIRED at Carousel will see DJs matched with leading chefs, for a seven-course dinner with tunes. There are two different pairings with two seatings (lunch and dinner) across two-floors; book in for either the Rosio Sanchez (Hija de Sanchez, Copenhagen) x Call Super pairing or the Emme Prieto (Taverna, Mexico City) x Yung Singh pairing. Sounds fun!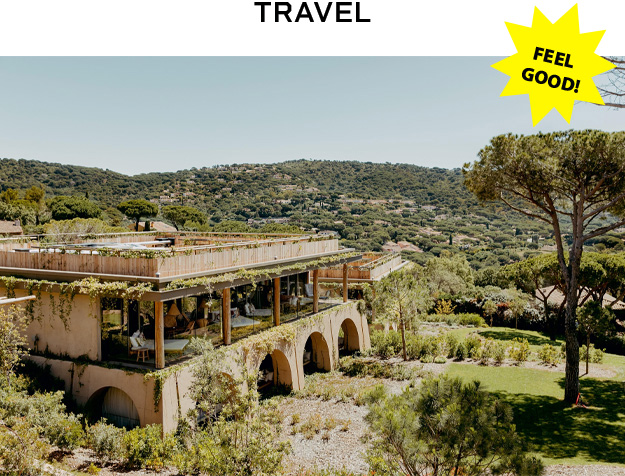 Retreats
That aren't restrictive

It's true: go to a bootcamp-style retreat and you'll get better results than if you go to Ibiza. But there's also something to be said for the getaways that incorporate fitness and good F&B – a balanced trip that doesn't feel as restrictive. On that tip, two retreats that focus on fitness but also have things like wine bars include Rancho La Puerta (Tecate, Mexico) and Enchantment Resort (Sedona, USA). In France, we're hearing Lily of the Valley has hikes, pines, and fine wine.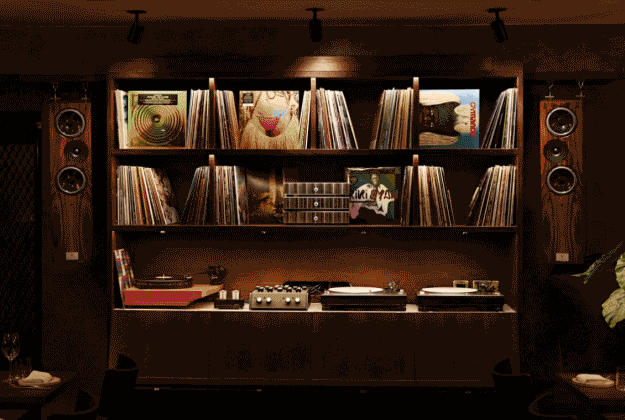 Top 10 Notting Hill
Round up
Partner content

We've mentioned it on UJ a few times already, but we did a Top 10 Notting Hill/ Golborne Road restaurant roundup for our friends at Love Olympia. If you want to get more west London news, subscribe to their free quarterly newsletter.

Love Olympia Newsletter Issue 3

(c) 2022 Urban Junkies. All rights reserved.

Reproductions of any portion of this website only with our express permission. Urban Junkies is a free weekly mailer. All listings and features are editorial: We do not receive any payment from venues, artists or promoters. Every effort has been made to ensure accuracy of information listed but we cannot accept responsibility for errors or omissions.

We have updated our terms and conditions link and privacy policy link to make it easier for you to understand what information we collect, how we use it and what rights are available to you to control your information. The privacy and security of your information are very important to us. If you have any questions or comments, please send us a message by info@urbanjunkies.com. Thanks as always for reading UJ.