Dec 20! How did we get here?? We're well and truly into the holidays now. In this issue, we look at some of our favourite openings this year, as well as some things to look forward to. We also have two festive playlists and some last minute gift inspiration. That's it! We hope that whatever you do this holiday season, you have a safe, happy, healthy, fun time.

Thank you, as always, for reading UJ, and see you in '23.

Love, Taryn and Team UJ. xx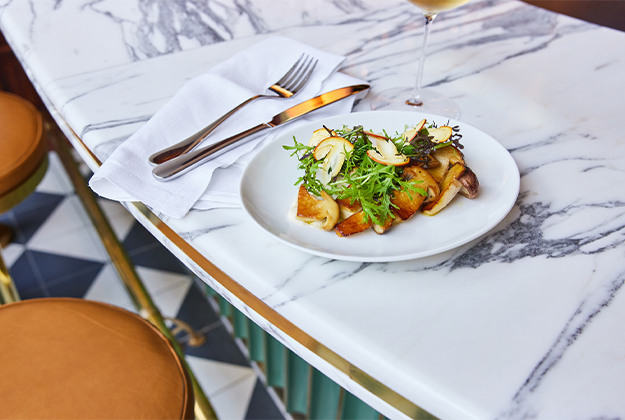 Dorian
West London

Not in the last 20 years have we seen so much noise around west London. Restaurants, bars, and now there's even a new hotel, The Hoxton, Shepherd's Bush. Will it last? Let's see. But for now, dine at Dorian. Settle in at The Pelican. Have a night out at Caia. Treat yourself at The Ledbury, have a mezcal in the basement of Zēphyr, and chat to locals at old faithful, The Cow. Go west.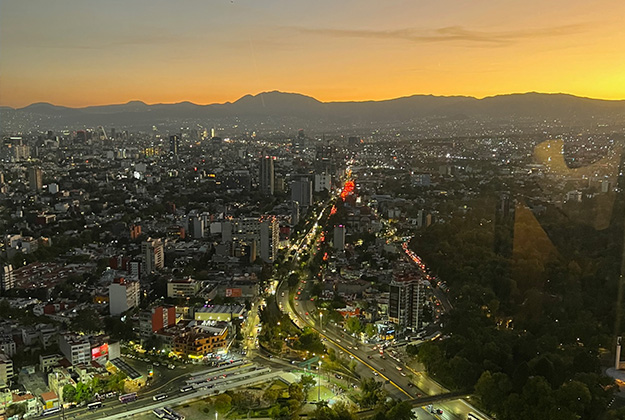 CDMX

It really does seem like everyone's come back from Mexico City this year. Sure, there are some who have been going there forever, but it definitely feels like 'tis the year of CDMX. And with a Mondrian opening tomorrow, a Soho House opening in early 2023, and an ever increasing list of excellent restaurants and bars to check out, it seems like it's showing no sign of slowing down. See our reviews and travel spys at the end of this newsletter should you be thinking of a trip.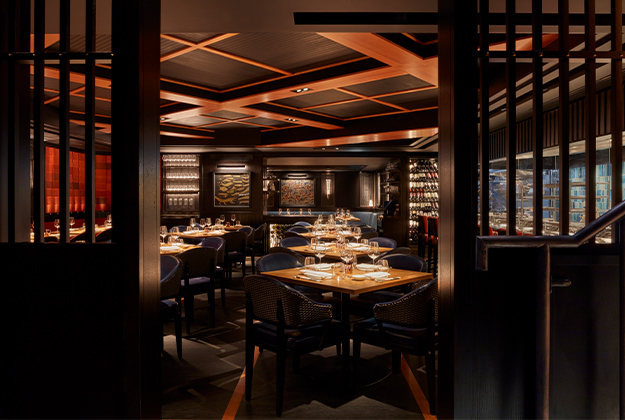 KOYN
Centre Point, Smithfield, Mayfair

For us, it was: for flavours, Plaza Khao Gaeng; for experience, St Barts; and for best all rounder (cuisine, staff, atmosphere) it was KOYN.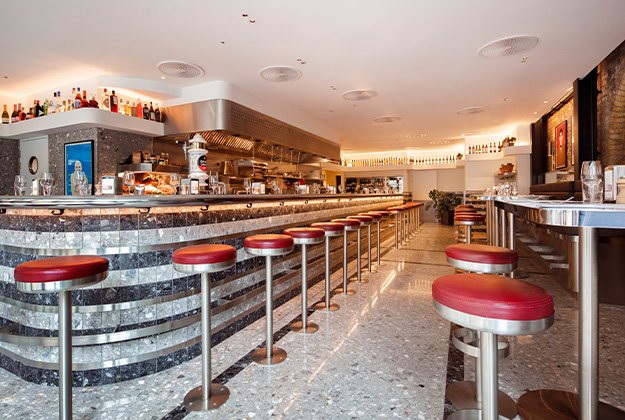 Barrafina x Parillan
Bottle of vino gratis
Partner content

By now you know we love Barrafina and Parrillian – innovative Spanish cuisine and excellent drinks with great atmospheres – and there's no better spot to be than at their relatively new Borough Yards locations over the holidays. Book into either restaurant and write 'Urban Junkies' in the notes, either through Resy or by emailing Borough Yards Reservation (byreservations@parrillan.co.uk) and you'll receive a bottle of house wine per table, gratis. Offer available for the 23rd, 27-31st Dec, and 4th Jan. Two people minimum; offer can't be amended in any way. Happy holidays!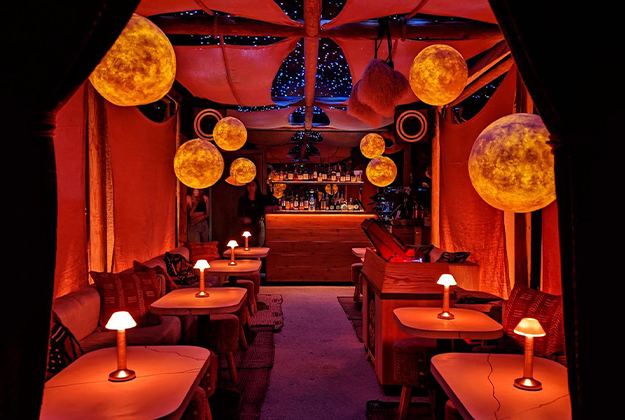 The Tent (at the End of the Universe)

First it was a restaurant for friends of friends called No 17 Portland St, and now it's called The Tent (at The End of the Universe) and is open to all. What's remained is the killer soundsystem, great décor, and no photos policy (we love). What will John Javier do next? Don't know, but we'll be watching.

MORE INFO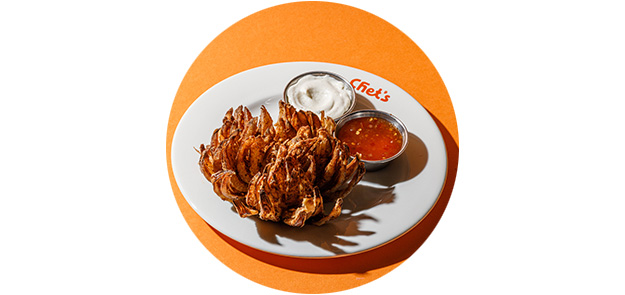 Kris Yenbamroong – the creative force behind NIGHT + MARKET, LA, and collaborator on Chet's restaurant in the new Hoxton, Shepherd's Bush – has created a fun holiday playlist for us. We can't say there are any classic tunes in here, but we can say it's a good, all-ages, upbeat playlist for family festive listening.

PRESS PLAY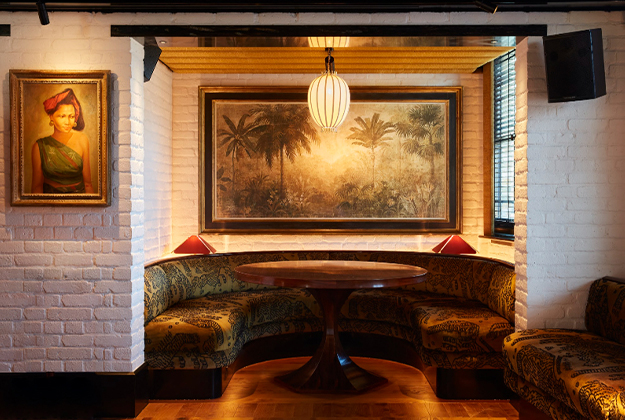 KOKO

A historic music venue that's stayed true to its roots, but relaunched better than ever to become an elevated music venue, member's club, broadcasting/recording/live streaming house, and more. This is definitely a (£70 mill) restoration gone right, and a member's club that we actually want to join.

MORE INFO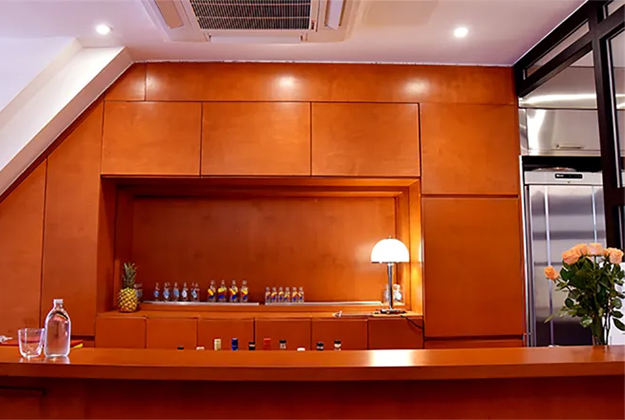 A Bar with Shapes For A Name

So, we wouldn't go here every night, but in terms of a bar that's doing something interesting on the drinks front and feeling, well, very east London (we sat on a freezer and were served by bartenders in boiler suits) – it was definitely worth a look. The Bauhaus-inspired bar also won Best New International Bar and Best International Bartender of the Year (via Remy Savage, the creative partner of the bar) at Tales of the Cocktails.

MORE INFO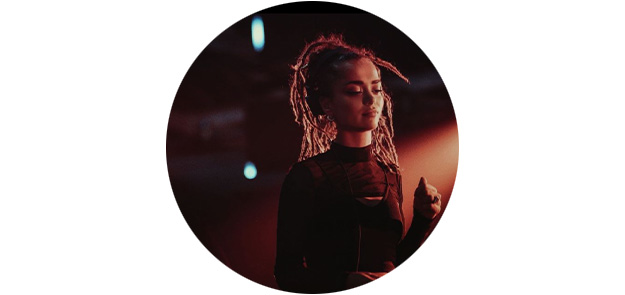 Good Times

Cici, a UJ fave on the decks at DC10's Circoloco, Fabric and everywhere in between, has created a playlist for us for NYE at home. Turn it up!

PRESS PLAY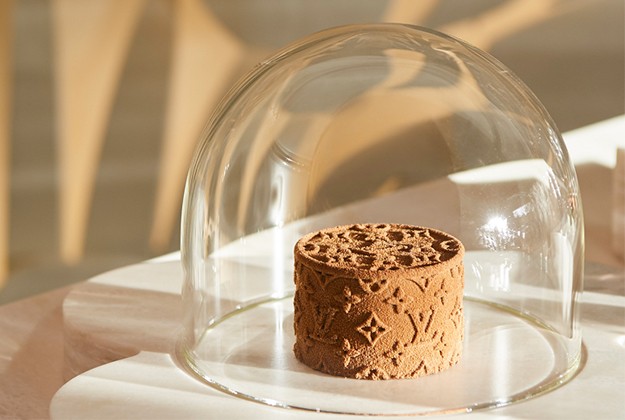 LVMH

LVMH have made a LOT of good moves over the years. Kim Jones, Supreme, Virgil, acquiring Rimowa and Belmond, and now getting more into experiential with Cheval Blanc, their new chocolate shop (in LV Dream), pop ups (restaurants/shops/newsagent), and soon their own hotel… it really feels like they're paving the way.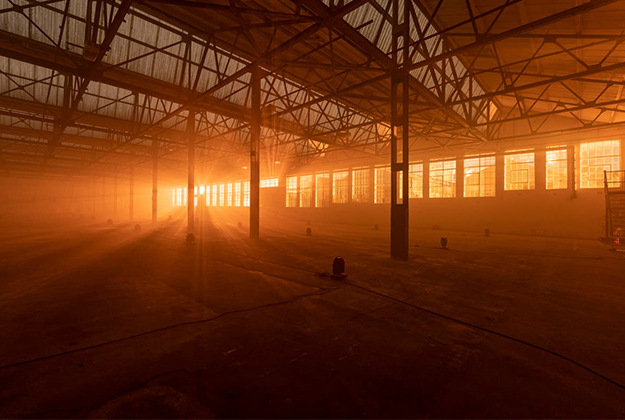 The Beams

We haven't heard one bad thing about this place. Great sound. Excellent timeframe (noon to 10:30PM). Amazing programming. If Printworks (in its current form) has to go, we're lucky we have this.

MORE INFO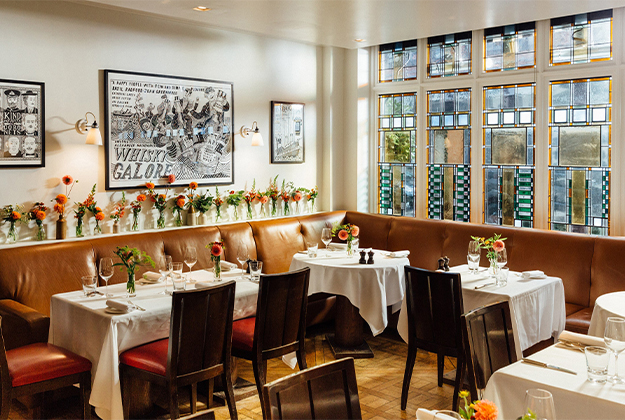 Take Three

We've looking forward to the Quo Vadis gloss up (they are reopening in February with a space that fits double their covers); Jackson Boxer's Lumette (the preview pop up was recently at 180 The Strand); and the new location of Chishuru (follow for updates on where this will be).





At Crisis at Christmas

If you can spare the time or don't have plans, Crisis runs an excellent program over the holidays for people facing homelessness. You can get involved in a variety of different areas from 20 Dec-25 Jan.

MORE INFO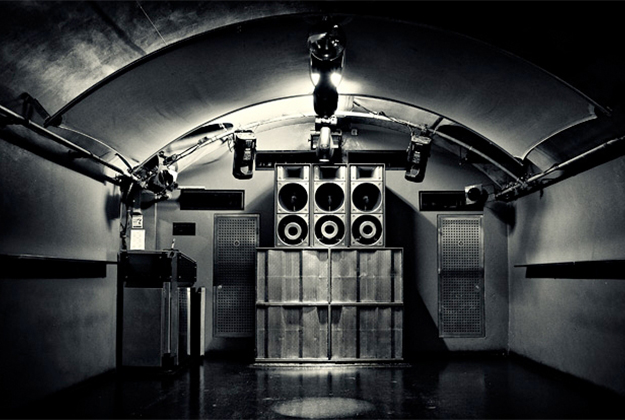 25 Years at The END

One. More. Disco! 25 years at The End, a celebration on 11 March at KOKO, with a suitably End line up of Laurent Garnier, Layo&Bushwacka!, and Mr C. It will sell out, but watch for returns.

MORE INFO

(c) 2022 Urban Junkies. All rights reserved.

Reproductions of any portion of this website only with our express permission. Urban Junkies is a free weekly mailer. All listings and features are editorial: We do not receive any payment from venues, artists or promoters. Every effort has been made to ensure accuracy of information listed but we cannot accept responsibility for errors or omissions.

We have updated our terms and conditions link and privacy policy link to make it easier for you to understand what information we collect, how we use it and what rights are available to you to control your information. The privacy and security of your information are very important to us. If you have any questions or comments, please send us a message by info@urbanjunkies.com. Thanks as always for reading UJ.