Welcome to the Foodie Files – where industry insiders give you the lowdown on where to eat and drink in cities across the globe.
Cosme
This stylish Mexican restaurant never disappoints, with the brilliant and equally stylish Daniela Soto-Innes running the kitchen; go for lunch, brunch or dinner, or all three!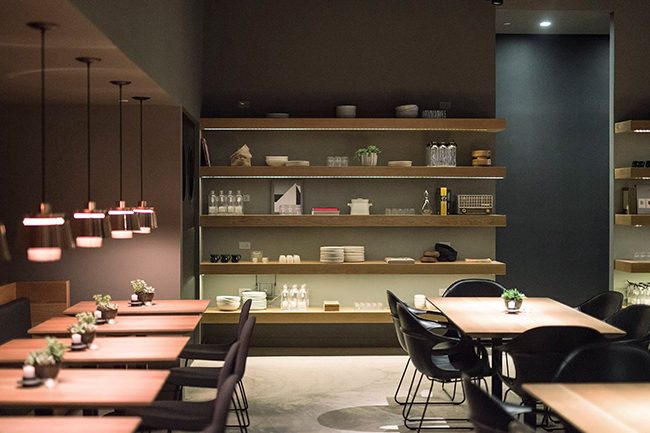 Cosme
The NoMad Restaurant
Sexy is an understatement, especially if you have their signature whole roast chicken stuffed with foie gras, brioche and black truffles! When in NYC I always want to educate myself on East Coast wines, and NoMad has a great selection. Oh and the cocktail bar at the hotel is one of the best in Manhattan, if not the world.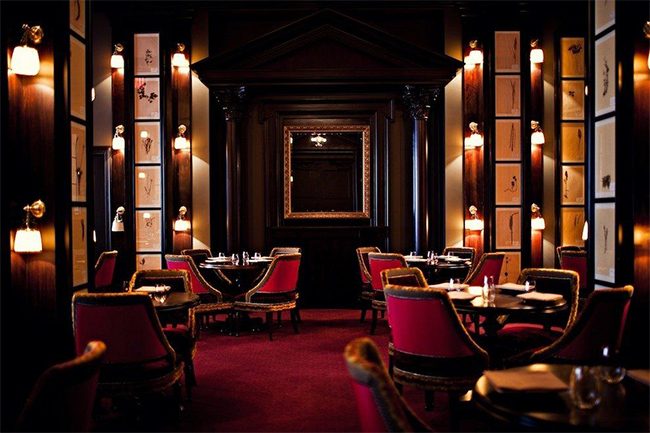 The NoMad Restaurant
The Four Horsemen
This cosy wine bar/restaurant serves exquisite dishes alongside an inspiring list of natural wines. One of New York's most exciting restaurants.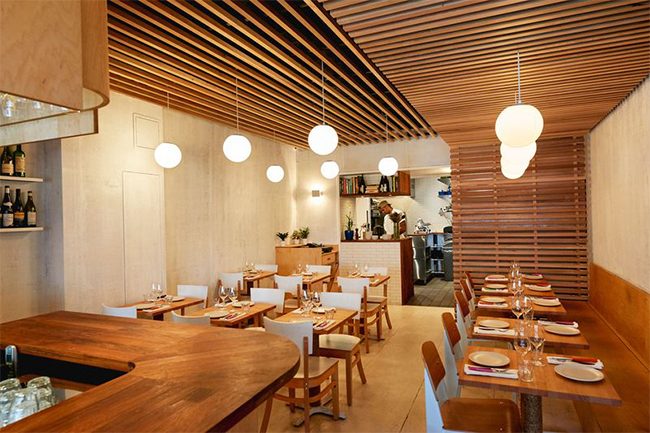 The Four Horseman
Grand Central Oyster Bar
A visit to Grand Central Oyster Bar should be on everyone's hit list, it's iconic. I love sitting opposite the oyster counter so I can watch the guys that have worked there for decades shuck 100s of oysters a day. I love the NY clam chowder too.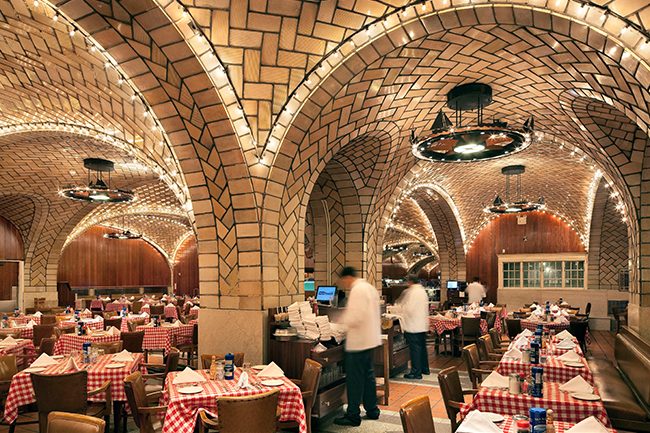 Grand Central Oyster Bar
Miss Lily's
You just know that Serge Becker is having fun with his Miss Lily's outpost on W Houston St. I love everything about this place and its Jamaican vibe. If I don't have time to stop by for a meal, I'll drop in for a beef patty and fresh coconut water at Melvin's Juice Bar.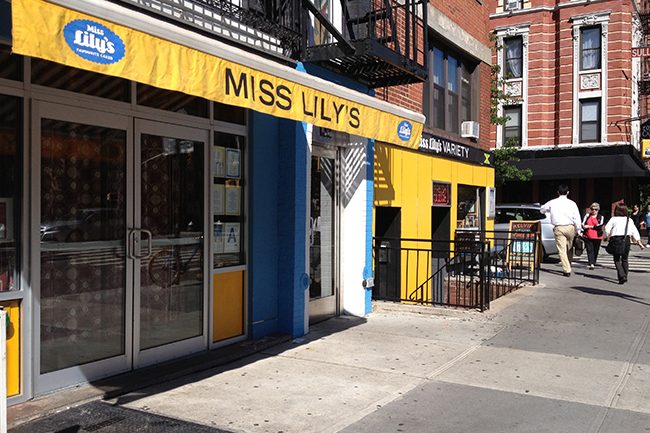 Miss Lily's
Café Colette
Perfect for a chilled lunch while exploring Williamsburg. I always end up having the same thing at Café Colette, their fried chicken sandwich with pickled veg, it's just too good.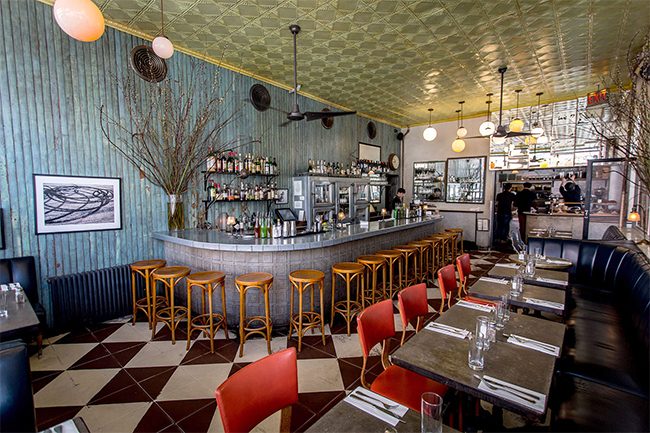 Café Colette
The Fat Radish
Amazingly, The Fat Radish is one of those places that's kept its edge, i.e. it's still cool! I love brunch there, in the winter it's all about their celery root pot pie. No, honestly.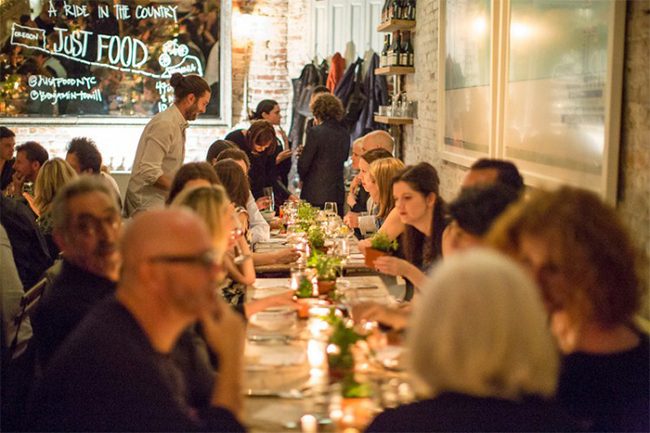 The Fat Radish
Hard Times Sundaes
I was flicking through Instagram and noticed these guys and their burgers. So, I ran out of my hotel room and found their food truck in the middle of carpark somewhere in Brooklyn. The. Best. Burger. Ever.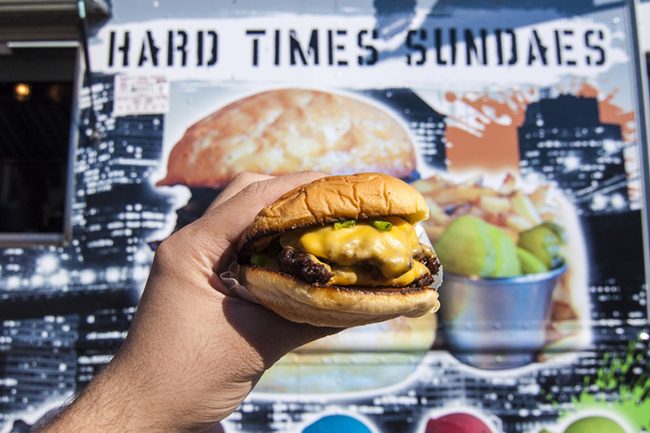 Hard Times Sundaes
Ali's Kabab Café
I watched a TV show with Anthony Bourdain and Andrew Zimmern and they were in Astoria in Queens and went to Ali's Kabab Café – immediately it was on my list. Unbelievable place, so small, Ali does everything. Incredible Egyptian cooking, his lamb's cheeks with egg and cinnamon are so addictive we went back for more.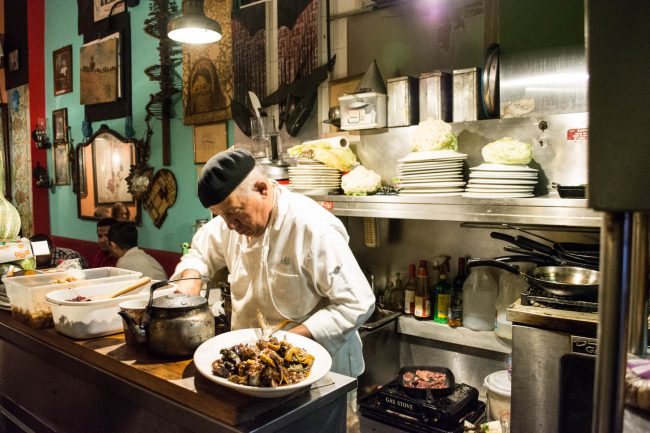 Ali's Kabab Café Photo: © Lani Chan
Blue Hill at Stone Barns
For a truly gastronomic experience it's all about getting on the train to Blue Hill just outside of the city. This is what farm-to-table is all about. The food is inspiring and innovative, the staff are knowledgeable and charming, it's out of this world.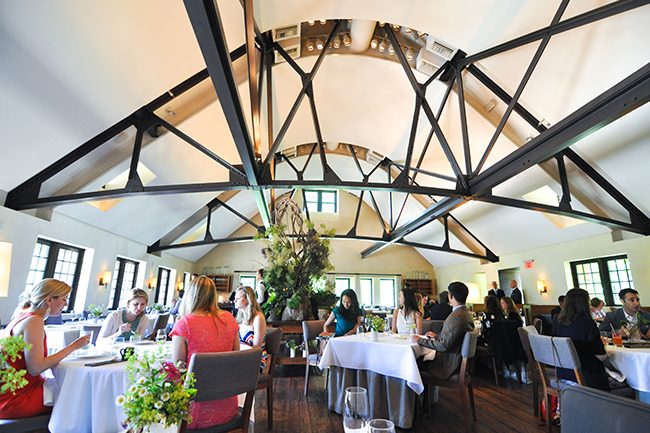 Blue Hill at Stone Barns