Tucked away on a back street behind Claridge's, this truly feels like a little piece of the South of France, hidden on an elegant back street in London.
The Décor/ Vibe
There's nothing quite like a good dining room, and they definitely have one here. Ask any foodie what their favourite London restaurants are, and LPM is frequently on that list – for vibe as much as food. Crisp tablecloths, linen and marble; a great (triangular) space that feels fluid, with an outdoor terrace that feels as luxe as the indoor dining room. White and bright, with burnt orange accents and vibrant, impressive, bold artwork. Come early and stay late – it's fun to watch the power players dotted around here.
The Restaurant
Where to start? One of our favourite chefs immediately commented on our Stories when we were here: 'Love it there. They use superb produce, and it's simple and delicious.' Couldn't have said it better ourselves.
To start, carpaccio of scallops, escargot, warm prawns with olive oil, and if we were still eating octopus – it definitely would have been thinly sliced octopus in lemon oil.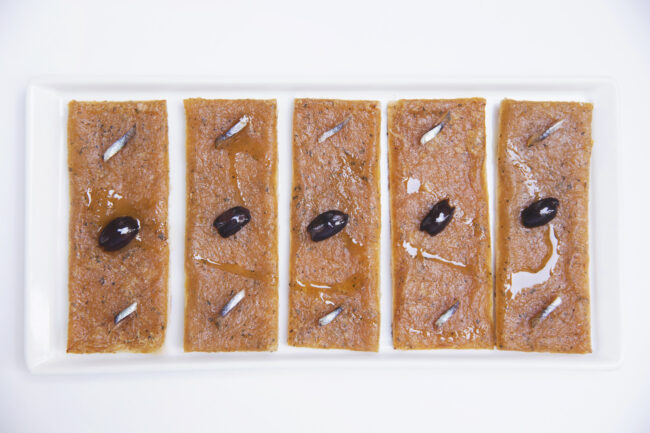 For mains, there's salt-baked fillet of sea bass with artichokes, seafood pasta, pan fried Dover sole with grainy mustard, sea baked en papillote, pre-order black leg chicken, côte de boeuf, grilled lamb with smoked aubergine; sides include green beans and ratatouille.
For dessert, don't leave without the vanilla cheesecake and we hear the French toast with spiced ice cream is excellent.
Drinks? They have their own wine, and are known for their signature Tomatini. Their provençal gin and tonic is good (and pretty), too.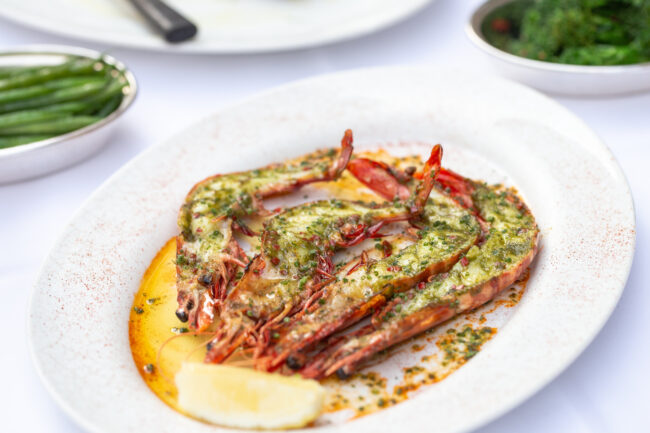 The Bar
They have a hidden bar in the back. More on this soon…
Highlights
The staff. The vibe. The air of pure class, with a vibrant beat. We truly loved it here.