Another year, another Art Basel. And one thing's for sure, this Art Week isn't losing any steam – in fact, we've never seen it busier. Just one look at the party list on the plane and we already got Basel fatigue. This is not a casual art stroll, this is a week for the strong – a marathon, even. And as we were coming in late on Dec 1 (which is actually the official start of the show, but most of the fash pack were already finishing up by then), we had to get our skates on.
Four days, four nights, here are our highlights:
Music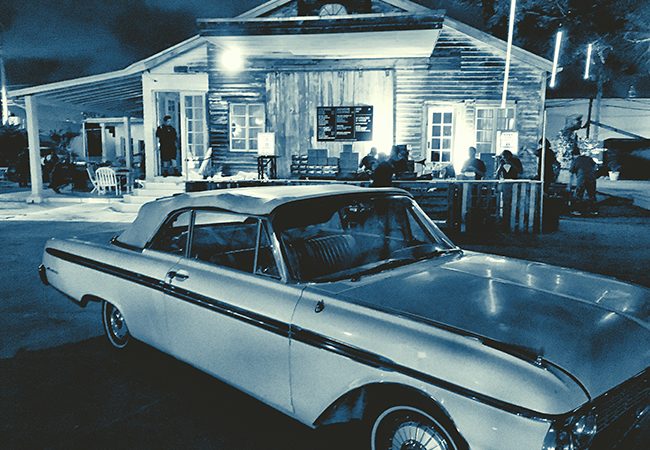 Let's start here. There have always been DJs and live acts in with the art, but this year, there was so. much. music. Richie Hawtin's ENTER. at Trade. Damian Lazarus and DJ Tennis at the v cool Little River Studios. Solomun and Maceo Plex at The Factory Magic City Studios. Luciano at Space, Guy Gerber at Basement, The Martinez Brothers at Soho Beach House and Nic Fanculli at Heart. DJ Harvey, Hot Since 82 and Marco Carola were around too. You'd think from this roll call it was Ibiza. It makes sense, though; with the college crowd largely dominating Ultra and WMC, and tables at Art Basel starting at $5,000 for a warehouse pew, it's no wonder so many of these big names are also playing here. Ka. Ching.
More Music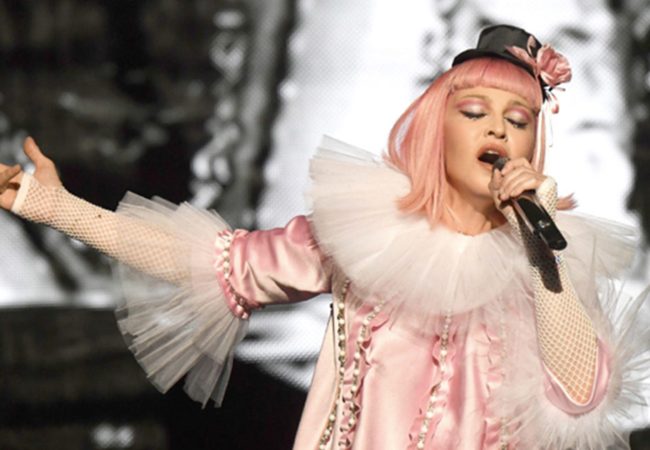 Photo: © Getty Images
There was also Madge and Kendrick Lamar at the Faena Dome (separately), A$AP Rocky at the Silencio pop up, our favourite bartenders at the Employees Only one, and Lauryn Hill at the EDITION for some fried fish. And that was just the tip of the iceberg.
Down with the Kids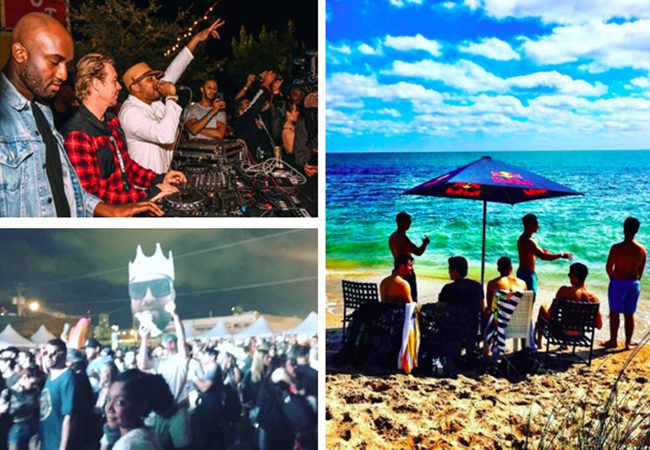 Top left photo: @walshyfire
A UJ highlight was the Dirtybird party in Wynwood – BBQ, techno, and ginger beer: we felt 15 again. Also in Wynwood, we heard Major Lazer's Walshy Fire and Diplo blew the roof off with their Rum & Bass party at Coyo Taco, and over at The Dog (bar, dancehall, gallery) Jillionaire (also Major Lazer) curated a good fiesta. Further out at the Virginia Keys, Lee Burridge's ADID (All Day I Dream) party had tables of the feet-in-the-sand kind.
Area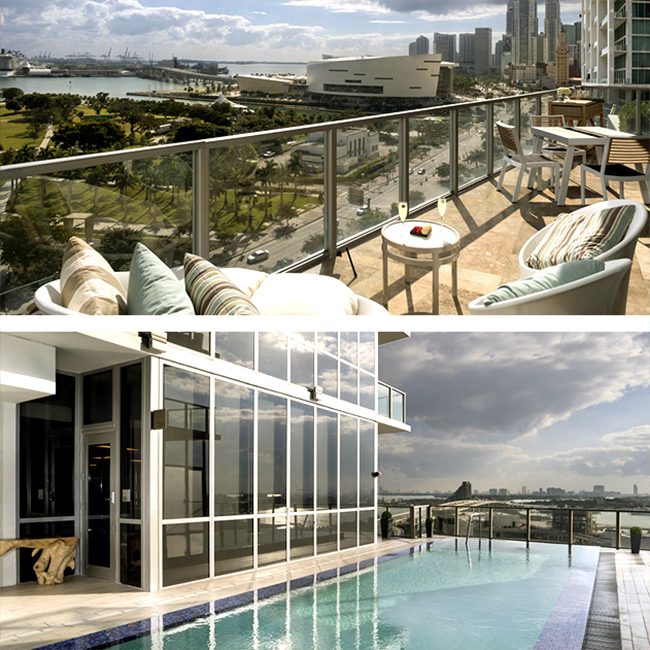 This was the highlight for UJ. Staying at the new ME Miami – downtown, baby! –definitely gave us a different perspective than usual. Bright lights, big city – this location felt FRESH! Set two minutes from what they call the 24-hour square (Space, Heart, E11EVEN, Corner Bar), this is where people come for the after party… And as it's Miami, who knows what time that ends – the last we heard, our crew was still out at, well, 11am. Miami, we love you; Ibiza, take note! It really feels like there's an Ibiza/Miami swap going on. If you don't sleep the day away, there's also culture aplenty in this part of town: directly in front of our window was the Perez (art museum), the AAA (Miami Heat!) and The Arsht Center (performing arts). And just a short jaunt away ($1 in an uber, oops), you can hire a boat to take you to South Beach, which beats sitting in traffic. Downtown, we were digging it.