Started by husband and husband duo Carsten Stehr and Michalis Sigounas in 2008, JackieO' began as a bar in town, and in 2013, they also launched an all-day beach club on the much-loved Super Paradise Beach. Now celebrating their 11th year in business, we say happy birthday JackieO'!
JackieO' Bar
Located on the Paraportiani waterfront in Mykonos town, this is one lively spot! Lights twinkle against the waves and tunes spill out into the street. Enter the busy finca-style candlelit bar, and get ready to dance. It's small, sweaty, hot and filled with good vibes – just the kind of place we like. Come in for a drink, end up staying late… the sunsets are great here too.
JackieO' Beach Bar
Open from 11AM daily, this is a fun emporium. Spend the day on the beach with serviced beds, and then move to the thatched open-air bar for sunset, followed by a dip in their pool to cool down. Have dinner at one of their XXL outside tables, while you take in a show (Cher with backing dancers and sea views; you get the picture), and end with a disco. Plus, you can do this all without changing out of your beachwear, which is nice.
The Vibe
Mykonos currently has some of the best electronic music around, but JackieO's two locations are where you go when you need a break from that. '90s house hits, great remixes and other retro throwbacks give these venues a light-hearted, upbeat atmosphere all round. Expect sparklers, staff with personality and good times. They say they aren't 'gay' bars , but rather, an inclusive-of-everyone company, which feels very 2020. There are definitely more men than women here though.
Food and Drink
JackieO' Beach Club has a 170-cover restaurant with great cocktails, and an extensive fresh menu. Highlights include their spicy calamari pasta and the large selection of seafood at their raw bar. Start with caviar and take it from there… when in Rome.
Decor
Co-owner Carsten Stehr looks after the decor. We love his use of white washed cement and stone, with straw accents, in both venues – feels perfect for their surroundings.
Anything Else
The staff here might be the best we've seen in Europe. You know when you walk into a place and you can tell everyone likes where they work? That's here. There's a hustle too that's not found everywhere – service is definitely efficient and comes with a smile at JackieO'.
Boats
Want to boat in? They have a private pier with tenders offering a free shuttle service to and from your boat, making a drop in disco super easy. Ask about their JackieO' boat too if you're in the market for a day at sea.
Boutique
They have a small boutique upstairs that's kind of modeled after Colette, carrying everything from perfume to women's kaftans. It's also home to a Neil Barrett pop-up, complete with seemingly suitable lightning bolt (short) swim shorts.
Details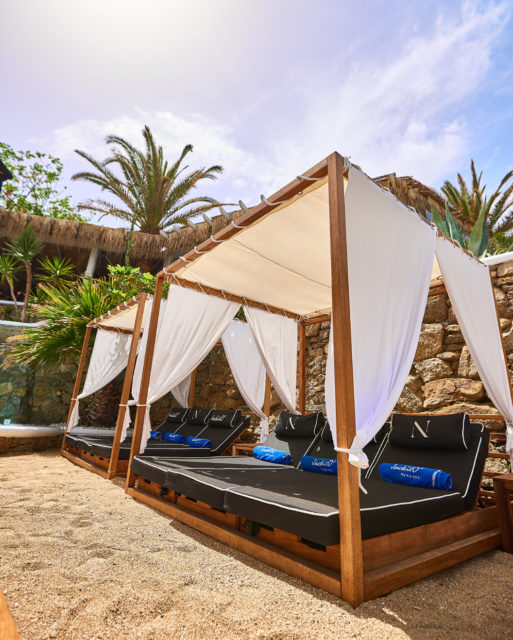 Beach Club Mykonos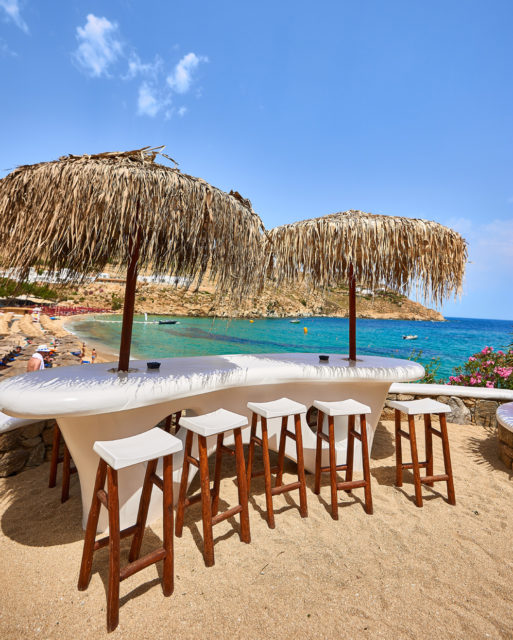 Beach Club Mykonos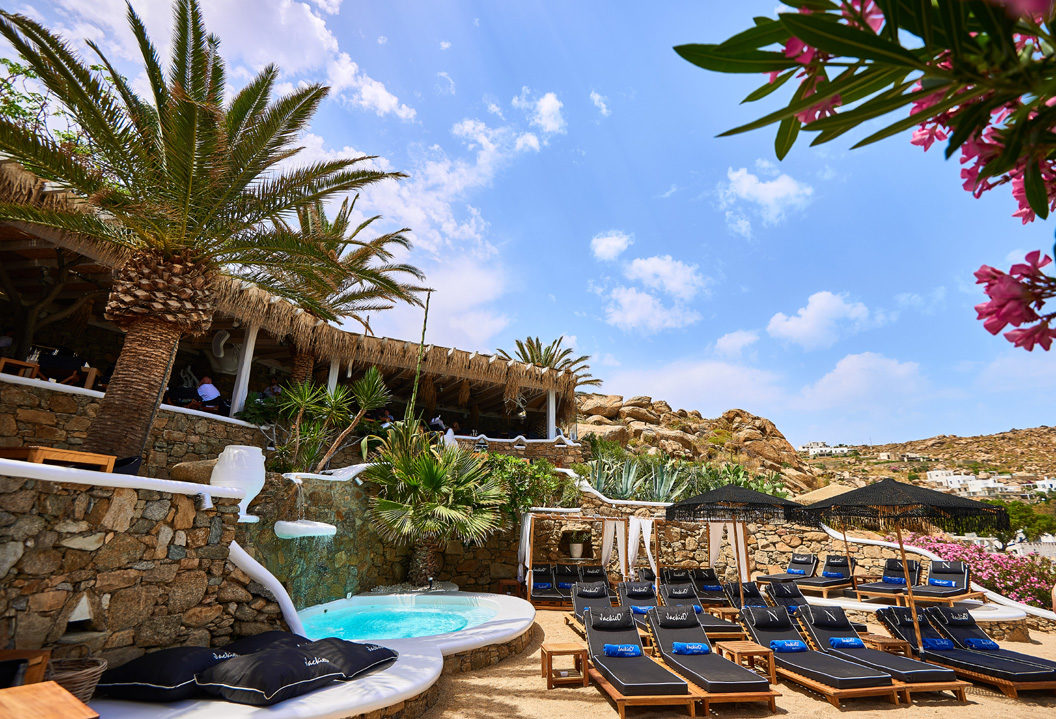 Beach Club Mykonos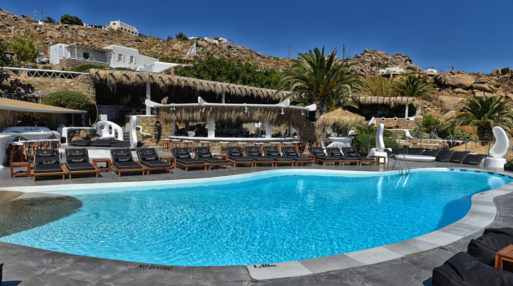 Beach Club Mykonos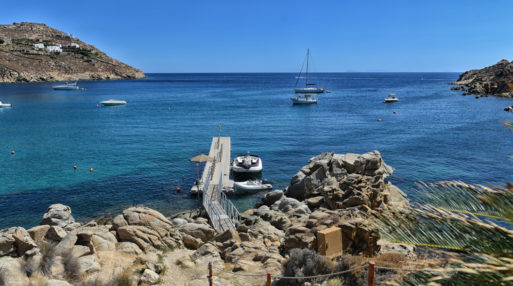 Beach Club Mykonos