We'd been wanting to do the Camino de Santiago for quite some time, so this Easter, with no plans, we decided the time was nigh. We were very last minute though (and had done very little actual research), so after a quick look online (who knew there were so many routes?), and an even quicker deduction (we only have 5 days, that will be the last 100K then), we fired off a handful of emails to agencies who organise the route to see if we could book in. As we were only four days out though, two came back with a no, one came back with the price tripled, one told us they would try but not likely, and the last told us to book our flights – one way or another we were going… And with that, we booked our flights, put faith into Santiago Ways as our organisers, and scrambled to get ready for the camino.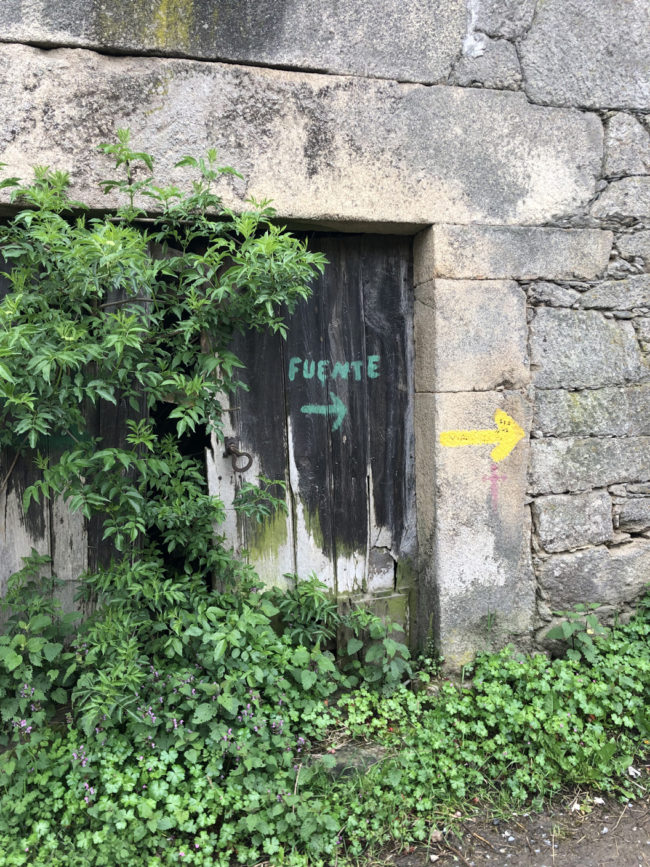 The Route
We were doing the last 100K (115K to be exact) of the Camino Frances, which is the most popular route; 100K is the shortest distance you can walk to get your pilgrim certificate. We flew into Santiago de Compostela, and taxied (€130; there were train and bus options too) to Sarria, which was where our camino began.
The Distance
As we were only doing five walking days, our route had two long days. If you had more time, you could definitely break it up. The walking days were: 22K, 25K, 29K, 18K, 21K, with a day to arrive, and a day to leave, so seven days total.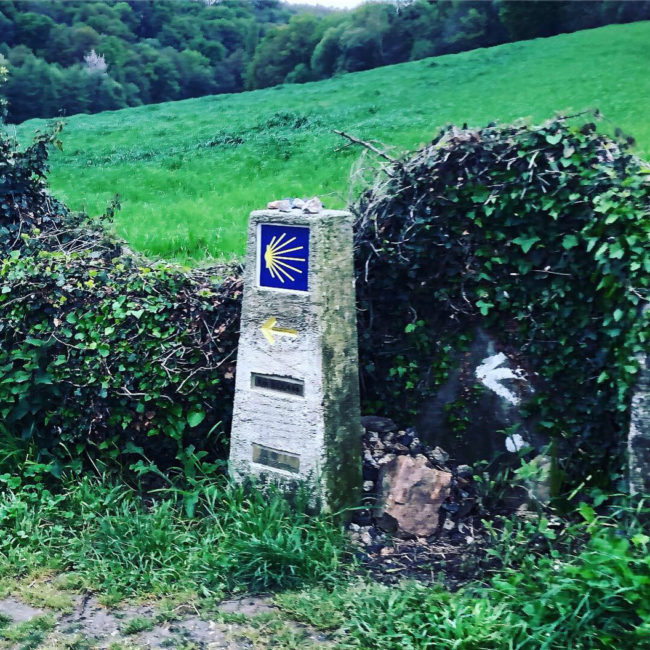 The Camino
We had it in our heads that this would be an amazing walk through leafy Galician villages, with stops along the way in quaint inns for a drink/lunch, and that's exactly what this was. Like a road trip, but maybe even more liberating because you are only relying on your body. There really is such freedom in waking up and taking yourself somewhere new, via amazing scenery en route. The camino itself is very well marked (arrows, and 'KM to Santiago' concrete posts dotted throughout); it was actually much easier to navigate than we thought it would be, which was a welcome surprise.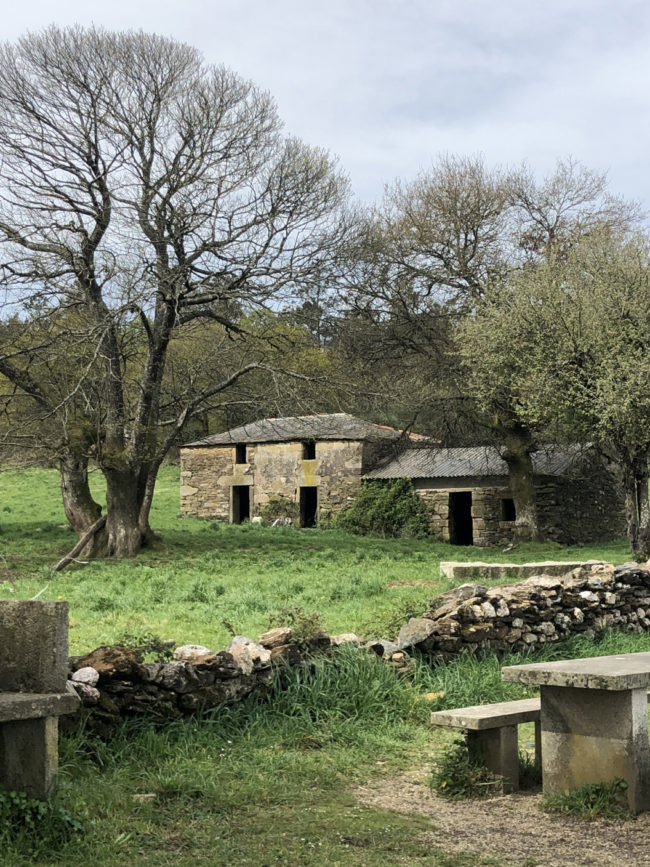 The Accommodation
If you aren't up for staying in Auberges (hostels), then you can book with a company like Santiago Ways (this is not an ad!) that will book you into a hotel at each destination. Choose from superior or normal accommodation, and take some time to think about if you want to stay in each 'city' (some are very small!), or would prefer to be in an inn, a short distance from town. We did a mixture of both, as each one had it's benefits. As we did things so last minute, over Easter, we didn't get our 'pick' of accommodation, but regardless, everywhere we went had some kind of charm, and after walking 30K, a gin goblet and pillow are about all you need! We also did the luggage transfer, so our luggage was in each hotel, when we arrived. Not 'true' pilgrim style, but everyone does the camino in their own way, and this was just right for us.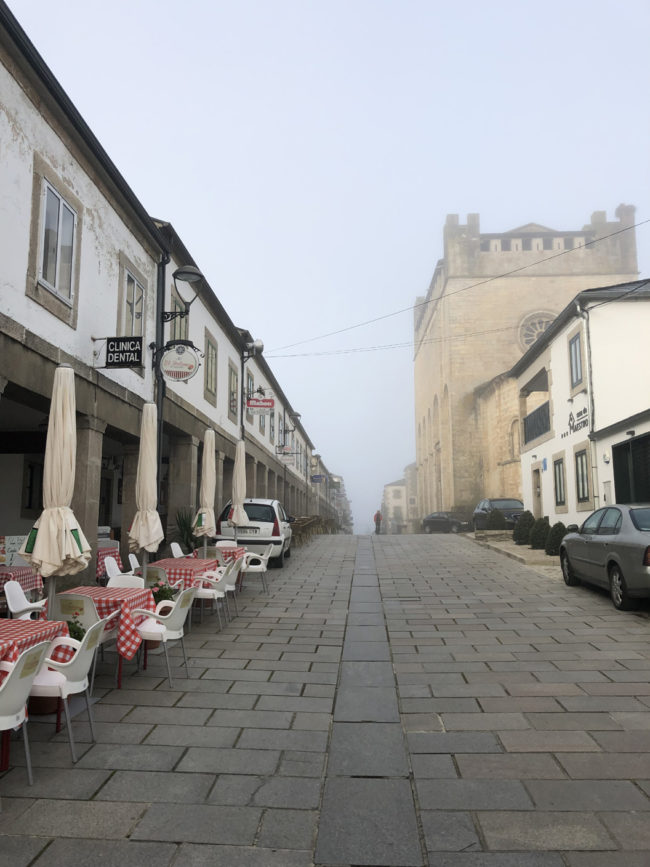 The Food and Drink
You could actually gain weight doing this trip. So many regional specialties. Octopus (they claim it's the best here), a form of soft cheese, Galician pies (a bit like calzone, with tuna, veg, or chorizo), so many different cakes (we usually started on these from about 10AM), and huge roadside tortillas. The prices here, for everything, were beyond reasonable. Three course dinners in town with wine for €10. €1 for a cafe con leche with croissants (and whatever else they were passing around), we've never experienced such generosity. This definitely didn't seem to be try to rip off the tourist territory.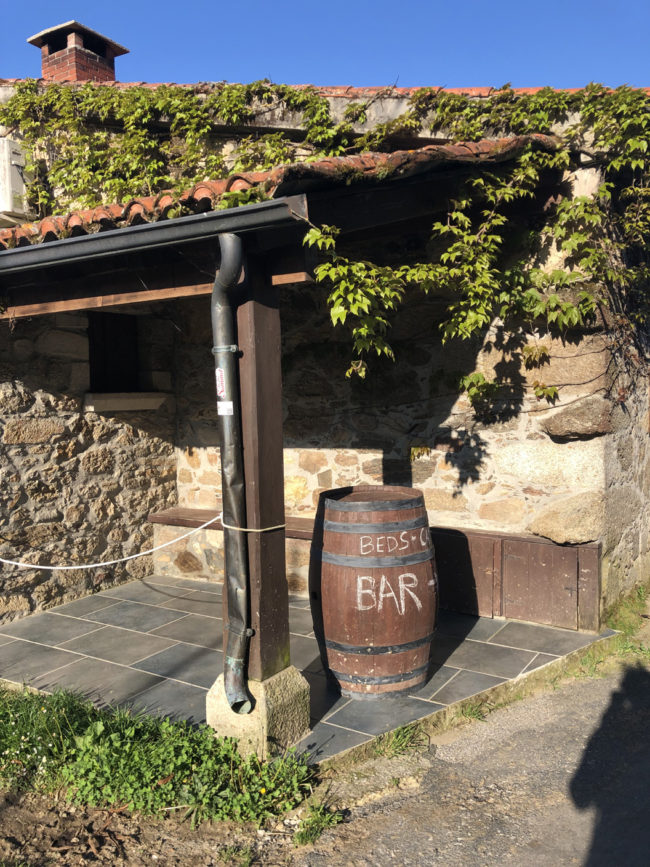 Santiago de Compostela
You finish in Santiago de Compostela and here you can a) see the cathedral (which is currently being restored in areas), b) get your pilgrim certificate (expect a queue) and c) treat yourself to dinner at the Michelin starred Casa Marcelo (Japanese – Galician).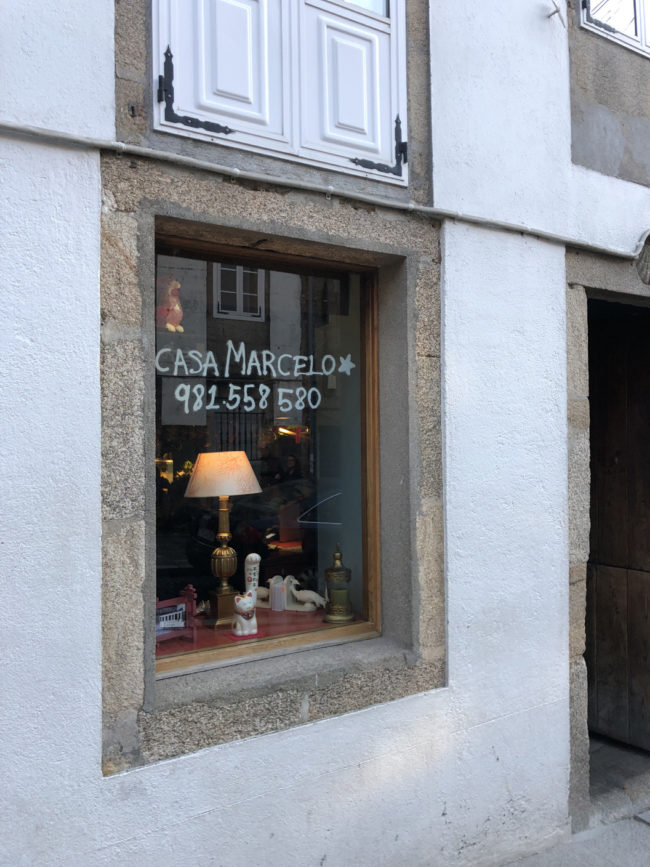 Any Advice
As long as your phone is working (we needed google maps each day to find our hotels), everything was okay, so make sure you have a battery charger with you. Buy a guidebook, the ones the travel companies give you are really the coles notes version, it's nice to read the history as you are passing through. And buy a multi USB charger: so many things to charge each night, and we never found enough plugs. Buy some slides you can wear around at night, your feet need breathing time!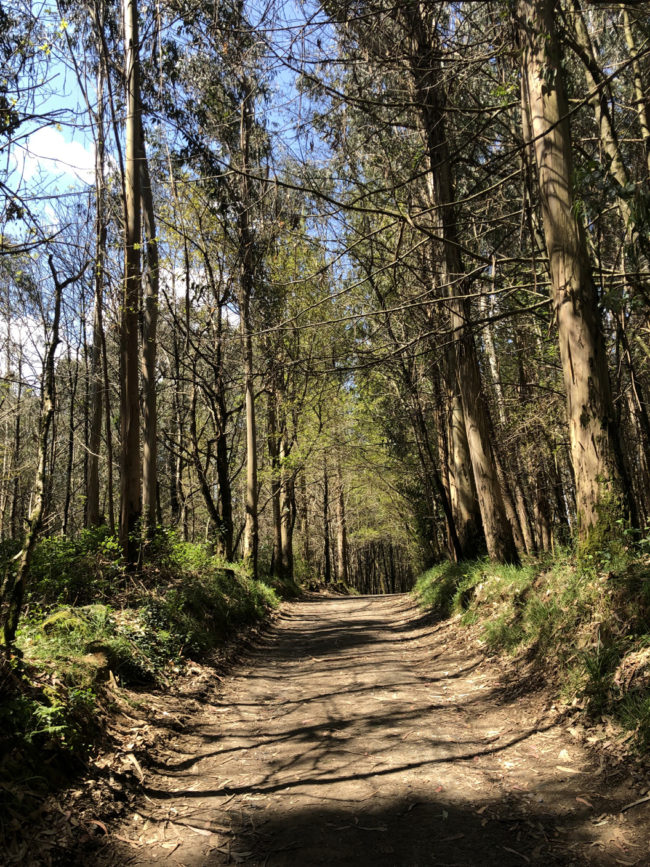 Anything Else
Fellow pilgrims are really so nice! A shell on a backpack, bike or horse means they are on the camino too. We were surprised at the lack of Brits around; lots of Spaniards, Irish, and in the summer, we hear the Americans are out in force. It was busy over Easter; we always saw someone before or behind us, if we waited a couple of minutes, but other times of year, we hear you are virtually hiking alone.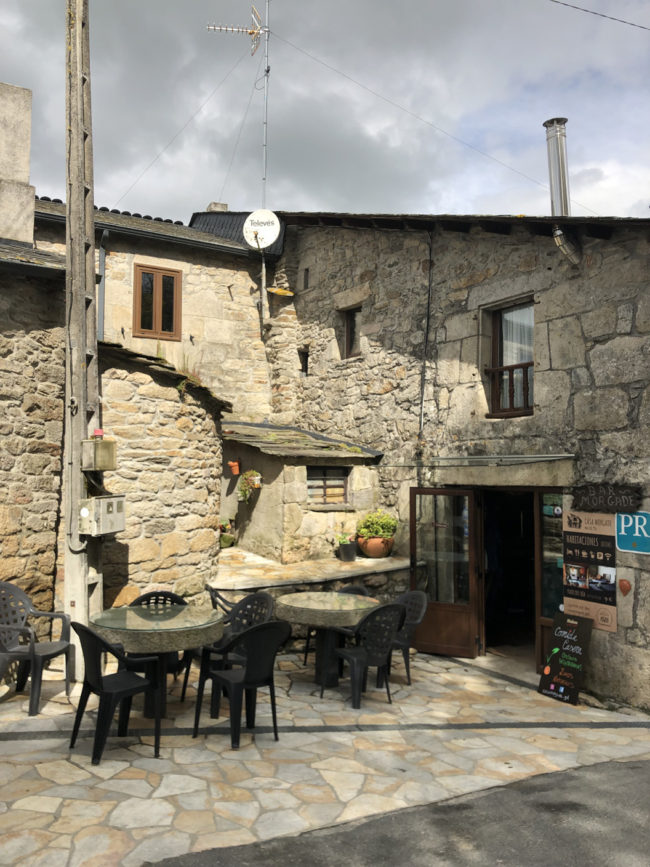 What We Packed
Running shoes (okay), new hiking shoes (even better), lifa undershirts (best things we packed), hiking socks, North Face raincoat, Craighopper hiking trousers (oddly flattering, and water resistant/fast drying), workout kit (tops, and leggings), hat, Tevas (didn't need, but would be useful if you go in the summer), flip flops, Coola sunscreen (the best), Eastpack backpack, two iPhones/headphones, a camera (didn't use), battery packs, Swell water bottle (was too heavy), books/Smythson diary, bumbag (very very useful), Adidas x Jeremy Scott workout jacket (luxury), Uniqlo puffer, flannel PJs (loved), iWatch (so useful when you are counting down the KMs), and a couple casual clothes to wear at night (cashmere, cashmere, cashmere). Very happy we had a candle with us and clothing wise kept everything largely black. We had compact blister bandages (thankfully didn't need) and a couple energy bars too.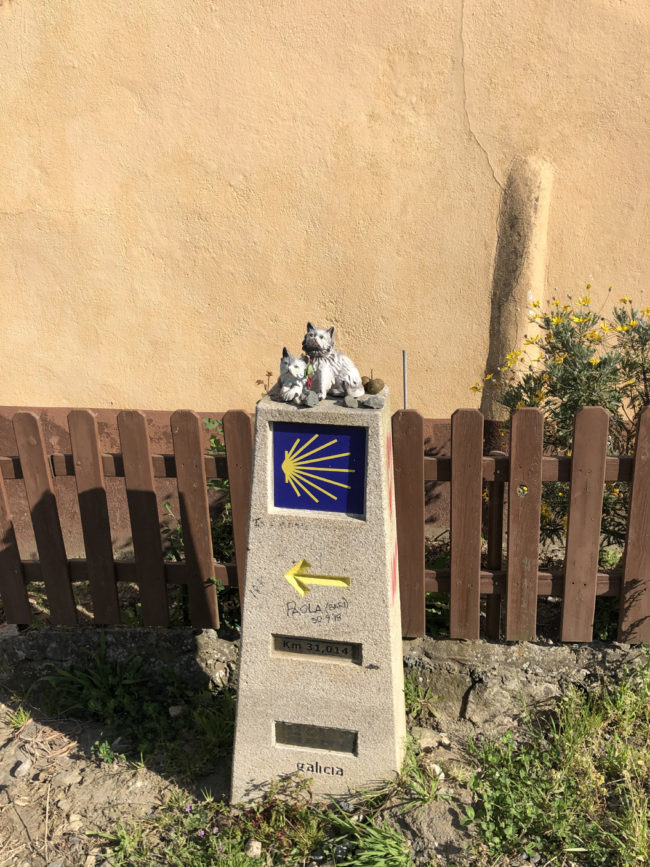 What We Wish We Had Also Packed
Waterproof trousers (we got WET the final day), waterproof case for iPhone (almost died), waterproof cover for daypack, daypack with a hip belt (would take pressure off back), guide book (we downloaded one on kindle, but paper would have been better), light water bottle, slides, lightweight gloves for the morning, and if we were travelling in the winter, we definitely would have wanted a warmer jacket (never thought we'd say it, but fleece would be good). We'd also take more first aid things (bandages, pain spray), hopefully you won't need it, but good to have for yourself, or anyone who might need it along the way. Tech wise, an adapter that lets you plug two things into your phone at once (headphones and a battery charger, or get a Morphie, but they break), and a multi USB charger. A banana case would have been good too – our banana exploded.
They Say…
The camino walks you and we believe it. They also say, once you go camino, it won't be the last time… We'll definitely be back, likely this summer to do the Portuguese route!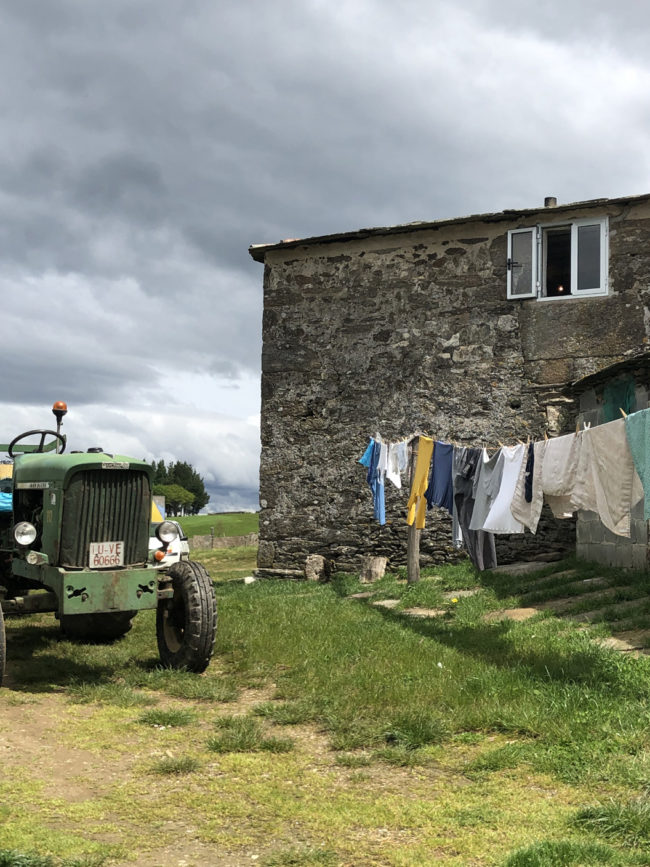 Urban Junkies travelled with Santiago Ways on the Camino Frances, Sarria to Santiago de Compostela route.
Need inspiration?? Watch The Way.