Ron Burkle: we are slightly in awe of him. Taking undervalued businesses and making them great, he's turned many an American grocery store chain into a success, and is also the main shareholder in Soho House, to name a very few of his investments.
Considered part of the 'new blood' in Palm Springs, he is part of a group that's re-invigorating areas that have a combo of iconic architecture and Hollywood history.
Burkle recently bought three iconic Palm Springs properties – the much loved Le Vallauris restaurant, O'Donnell House at The Willows Historic Palm Springs Inn, and the Colony 29 event space – and we're excited to see what he does with them. They're old school Hollywood at its finest and all in the historic Tennis Club neighbourhood, which is home to UJ fave Melvyn's, too. With the recent news that Soho House will be opening in Palm Springs, it remains to be seen whether any of these properties become part of the empire.
This isn't the first time Ron has invested in PS – he has a love for architecture and owns the John Lautner Bob Hope house, and also previously sold the Lautner Elrod house to Jeremy Scott (keep up).
We love you Ron!
Ron Burkle, The Yucaipa Companies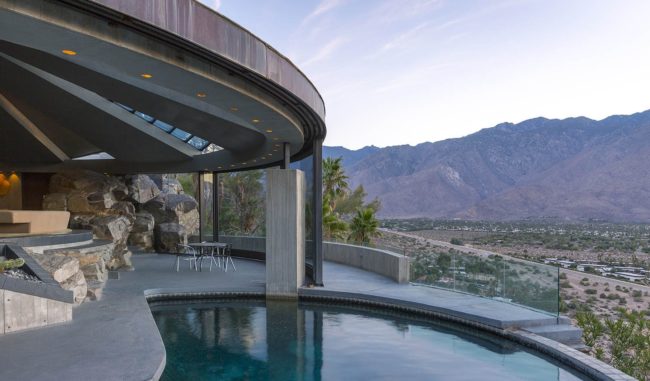 Elrod House