2020. Feeling very Jetsons already. If the past decade was defined by trips planned around dining, we're cruising into this decade thinking about travelling for new shapes. Here are three new builds, by three big names, that we'd happily get on a plane or a train for.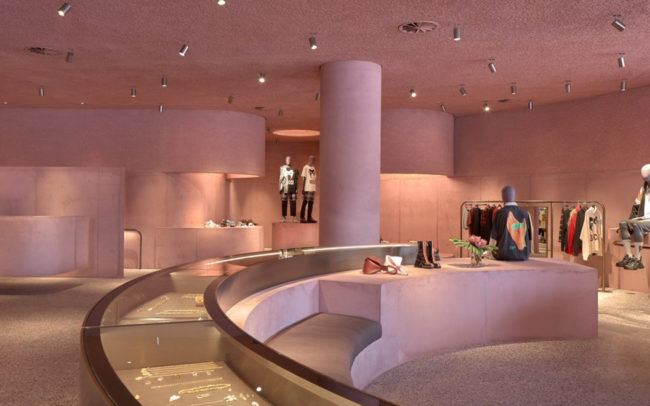 First up, it's the new Webster boutique in LA. Located in the Beverly Center in LA (which recently received a massive, $500 mill upgrade), The Webster's new 11,000 sq foot pink concrete (also v. 2020) flagship was designed by Sir David Adjaye, making this his first building in Cali. Expect the usual carefully curated wares and a new home collection, too. We.love.this.building.
In London, the capital's first boutique gym – The Third Space – has just launched its latest gym in Islington. Design firm Universal Design Studio created a light, sophisticated space using marble, brass, stone, wood, brick, and a whole lot of flattering lighting. They also have the first 'Little Space' here, which is a separate space – complete with a pool, specialist classes and a healthy café – dedicated to kids.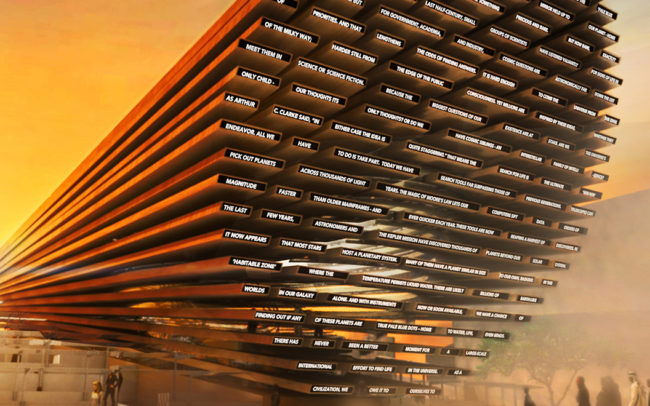 In Dubai, Es Devlin's interactive Poem Pavilion will represent the UK at Expo 2020. The performative cone structure will use AI to write multilingual poems, then project them, creating an illuminated  'message to space.' The entrance (aka where people queue) is also part of the installation and inside, there's a choral soundtrack.
Think it's time to take a trip.