There's something about Joshua Tree and its surrounding area – magical, mystical, enrapturing – but where to stay has always been an issue. Recently, however, that's changing and there are now more than a few design options to choose from.
Homestead Modern has a selection of design homes in the high desert (Joshua Tree, Morongo Valley, Yucca Valley, Pioneertown, etc), that are serviced like boutique hotels. Most have amazing views, no neighbours and allow for memorable sunsets and star-gazing. We have our eyes set on the Black Desert House by Oller & Pejic: swoon.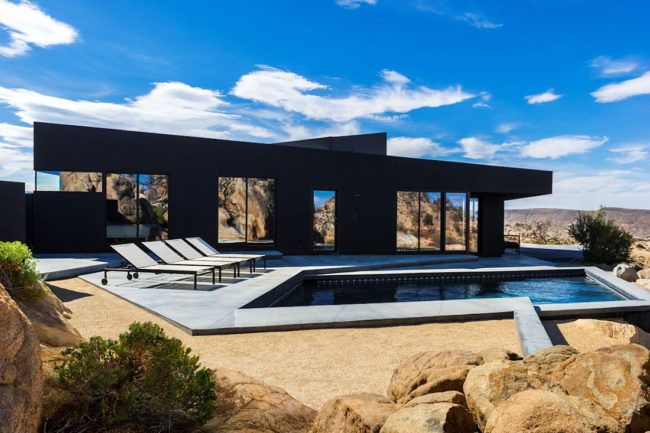 Black Desert House
Over in Yucca Valley, Casa Codita is worth booking for the pool alone. Managed by @bestnestliving, they also have homes in Palm Springs, LA and Joshua Tree, should you be looking to do a little house hop.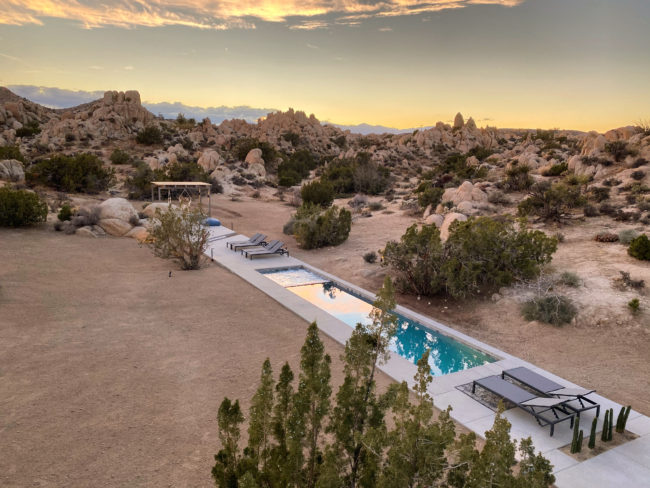 Casa Codita
And lastly, it's the jaw-dropping Invisible House on a remote site, 10 mins from downtown Joshua Tree. Designed by Tomas Osinski and Chris Hanley, the LA-based producer behind American Psycho, it's made almost entirely out of mirrors, reflecting its surroundings. Stay tuned for another house from Osinski in the area, too – this time, made out of shipping containers.
Coachella Valley, who?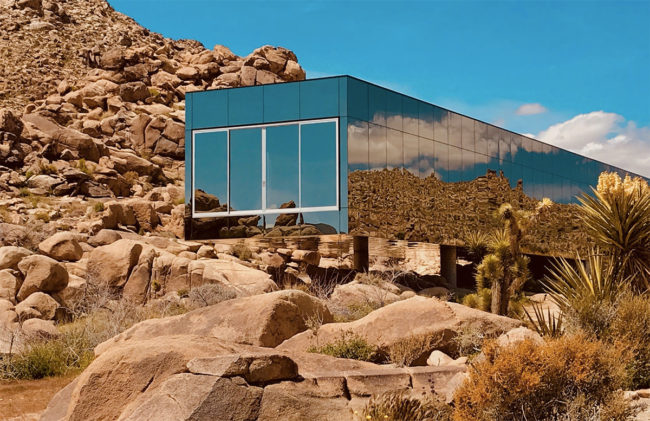 Invisible House