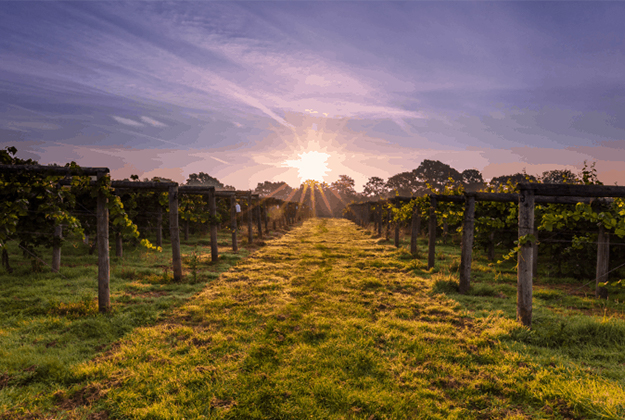 Bolney Vineyard
Wine O'clock
UK vineyards to try

It was just English Wine Week, did you know? Want to try some UK wines? For sparkling, the Hampshire-based Hattingley Valley looks good; we'll have the sparkling red 'English Lady' please. For variety, we're heading down to Sussex (the 'wine county of England', they say), where the Sussex Modern collective includes 13 different innovative wineries. And for something in London, it's the Renegade Urban Winery and Bar in E2.

SUSSEX MODERN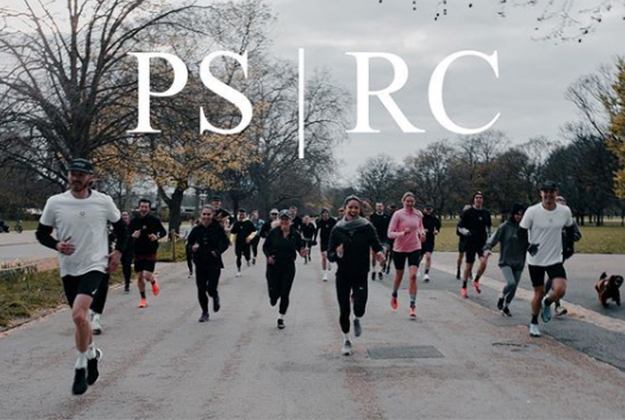 Run Clubs
The new kool

Running's having a bit of a moment. If park runs were a sign of lockdown times, it seems new run clubs are the product of them, too. Click through to see three for your radar.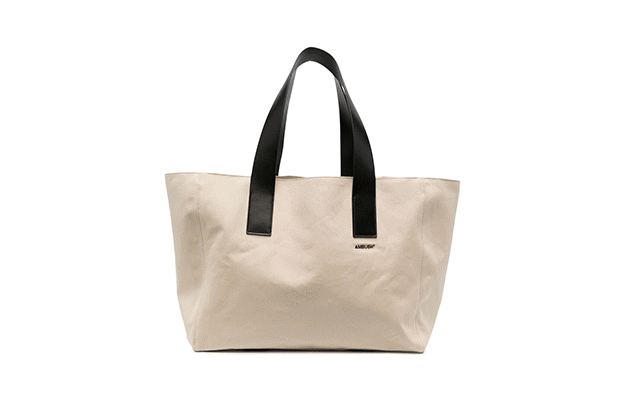 Bags
Holdalls

Summer means time off (hopefully), so we're thinking about bags. Bags to take to the beach, bags to take to the market, bags to take to the park. Time for an upgrade.


BOSCASTLE
Alex Key and Freddie Woodruff, Founders of The Rocket Store

For something new in Cornwall, we're looking to The Rocket Store in Boscastle. Founders Alex and Freddie tell us about the inspiration behind the restaurant that we're hearing such great things about, and more.

UJ: Why Boscastle?
Alex: I grew up in Boscastle – we have a farm just outside the village… and I managed to convince Fred that Boscastle was a viable option! It's a beautiful village and there is a lovely community here.

READ MORE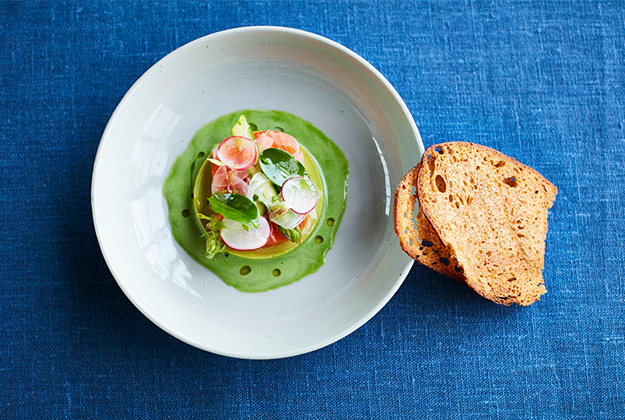 Pensons
Restaurants with Rooms
For your radar

José Pizarro has The Swan Inn Esher, a Spanish pub with rooms in Surrey serving tapas, paellas, and Estrellas; Michelin-starred restaurant Pensons in Herefordshire is becoming a restaurant with two en-suite rooms (coming soon) and a five-course tasting menu, breakfast, and a stay for two is £400; and Andrew Clarke (St Leonards) is heading up the food at Hertford House Hotel.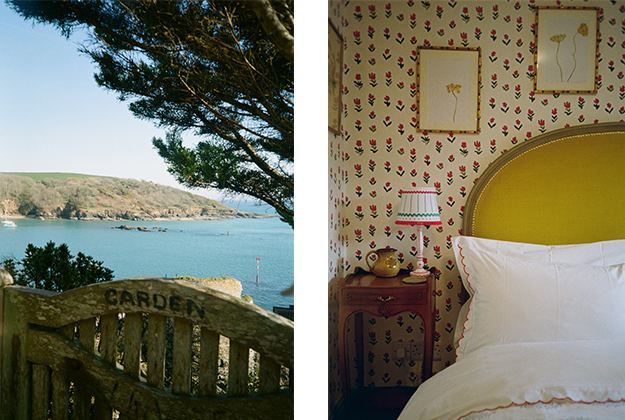 Alice Tate
By Alice Tate
Head of PR, The Hoxton

We're always wanderlusting through Alice's Instagram. If there's a windswept scenic view, perfect picnic spot for outside wine-ing, or a great countryside bolthole, rest assured, she knows it. Alice has given us five of her favourite out-of-London spots for fresh air fun.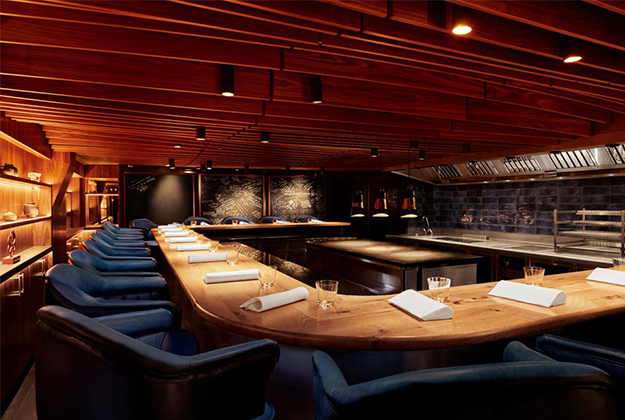 Kitchen Table
Around Town
6/7/21

From two outside (Flor and the Dorchester Roof) to a refurbed institution (Kitchen Table), a new Soho seafood spot, and an instant fave (Imad's – GO!) there's a lot to look forward to!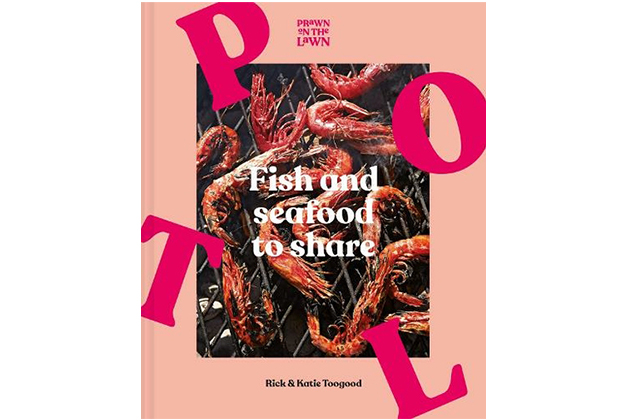 Cook Books
Cornwall to you

Try these if you need a little Cornish inspiration at home. Prawn on the Lawn has just published a new edition of their Fish and Seafood to Share cookbook, and The Hidden Hut is a classic.

MORE INFO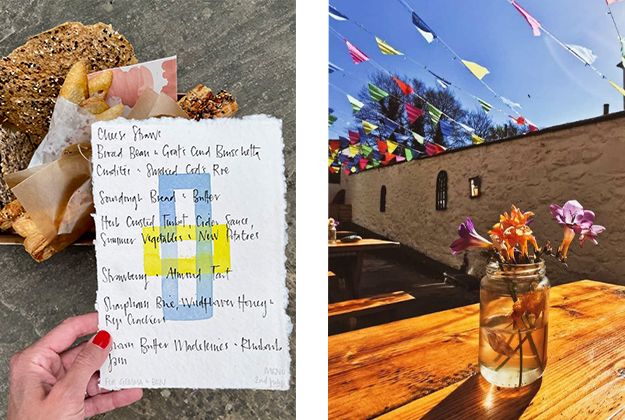 Gemma Bell | Feed
Tips make Trips
New! New! New!

Our new section, Tips Make Trips, is where we have some of our favourite people giving you a heads up on insider tips for different destinations. First up: the ever-knowing, glowing, restaurant PR owner Gemma Bell on Cornwall, take note!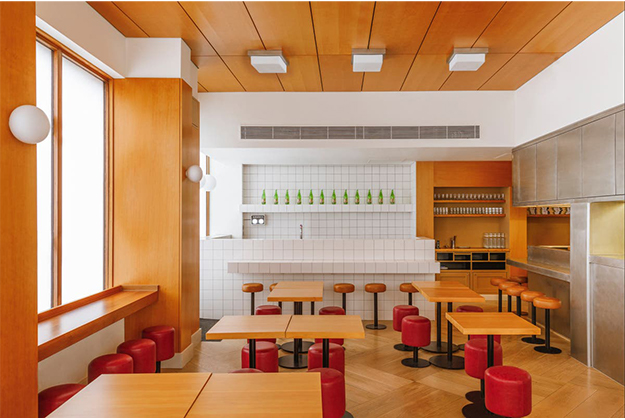 BAO Noodle Shop
New Asian Restaurants
LDN

There are a lot of new spots coming in on the Asian front. Click through to see the Top 10 on our radar.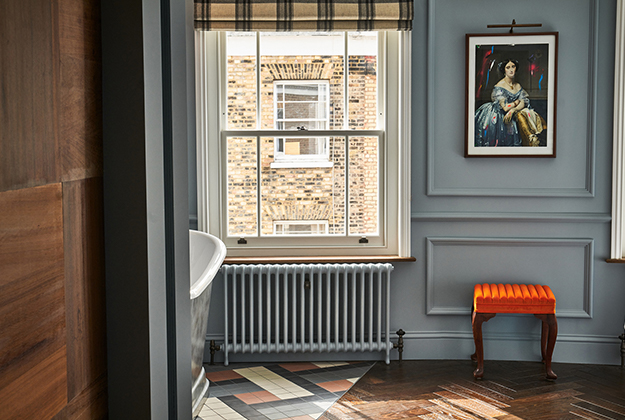 The Lost Poet
New Notting Hill hotel

A four-bedroom boutique guesthouse on Portobello Road (at the Notting Hill Gate end), from design studio Cubic, opening soon!

MORE INFO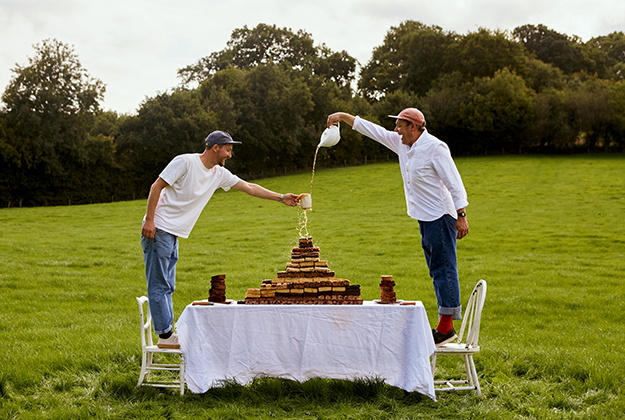 Foodie Events
Diaries out

So, Paul Ainsworth is touring his Travelling Feast around the UK this summer, bringing some of Britain's favourite chefs and food trucks to some of the best spots in Cornwall including Padstow, Boconnoc, Helford and Port Isaac. Exeter's 'cult cafe' (they say!), The Exploding Bakery, are doing a summer of chef takeovers, with Mambow on the 9th (we love), and Wild Artichokes and Ducksoup after. And in London, Morito are doing music nights every Tuesday on Hackney Road (£40pp, three courses and music).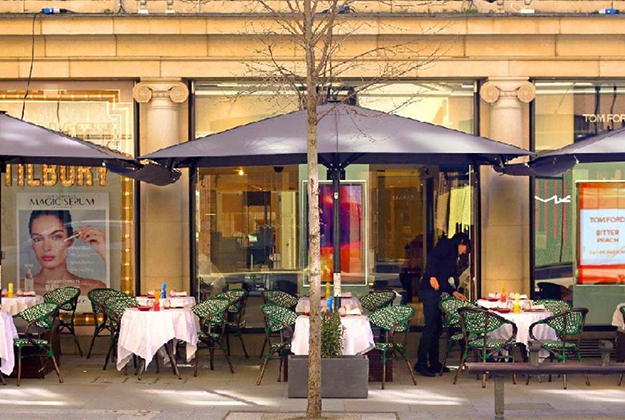 Vegan-a-Thon
New London spots

There seem to be two camps right now for vegans: the vegan junk food side, and the elevated, almost, dare-we-say fashion vegan. Whichever way you lean, there are some great options coming through.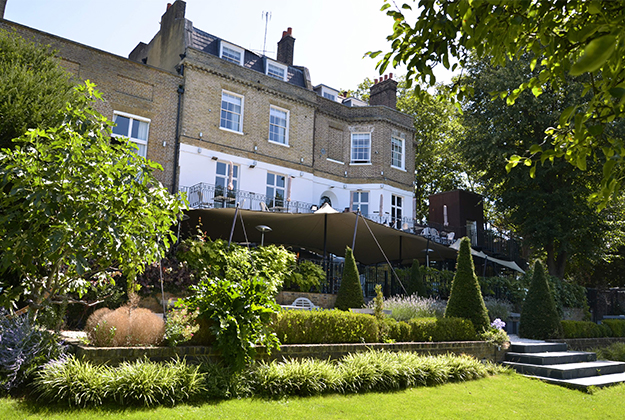 Richmond
New members' club

All we know so far is Bingham Riverhouse – hotel, restaurant, etc. – now has a members' club, which means should you want a river view while you work, with the potential of using their nearby sister spa and wellbeing club (with the right membership option) and even staying over (if you book in), this could be a membership worth having.

MORE INFO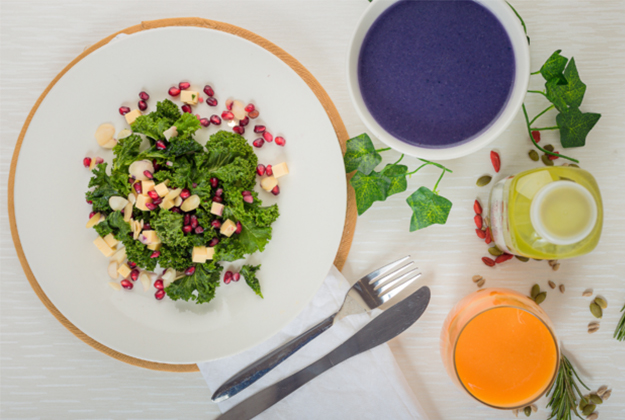 Refresh
Glow up

Is all this newfound summer fun making you feel like you need a refresh? Nosh has a new summer cleanse program, which works wonders in three days. Light and clear is how you should be feeling by day 3, and as it includes some food too (with things like cheese and good dressings), you don't have to stop everything to do it. A glow-up to take you into high summer.

MORE INFO



If you want to treat yourself try: