As the BRITs and LFW are over, we've got all eyes on spring/summer now. With that in mind, after a recent whirlwind trip to MIA, in addition to our usual LDN picks, we've loosely themed this (XXL) issue on Miami, in case you are looking for some travel inspiration. Bienvenidos! We hope you enjoy it.

xx Taryn and Team UJ xx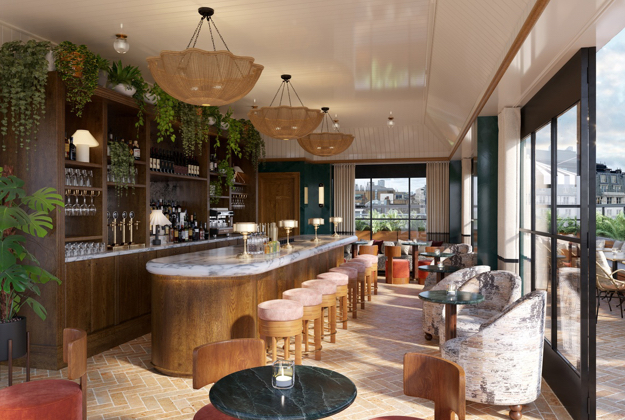 1 Warwick
Members' Bars, LDN
A new round

For a while there, it felt like everything was a members' club, but so few that were opening had any substance. But now, hot off the back of last year's impressive £70 mill relaunch of KOKO, which has a clear USP – a venue and members' club for music lovers – are two more that seem to know exactly what gap they're filling.

1 Warwick, from the Mortimer House family, is for those who want to go from a workday to night, with a year-round rooftop and bar, a studio and gym, meeting and event rooms, private and shared work spaces, a restaurant with a wraparound roof terrace, and, importantly, they will never allow more than 250 people in per day, meaning you'll never be jostling for a space to perch. There's also a ground floor, modern bistro-style restaurant, Nessa, that's open to the public.

In Shoreditch, the Shoreditch Arts Club will focus on art, with collaborations with local galleries and artists, a cinema, meeting rooms, and a private dining room, all with a style that's inspired by a collector's home. The annual fee is pretty reasonable, too.

1 Warwick will open 6 March, and Shoreditch Arts Club will open 2 March.

KOKO | 1 WARWICK | SHOREDITCH ARTS CLUB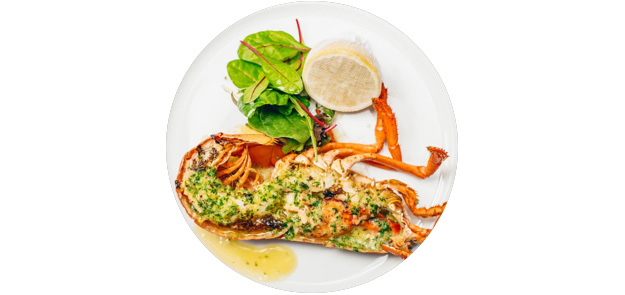 Bentley's

Half a Lobster, LDN
Le chic

There's something so chic about half a lobster at the bar for one, in a classic / old school restaurant. Three locations on our radar for this are: Randall & Aubin, half lobster grilled in garlic for £35; Bentley's, half lobster thermidor with apple and fennel for £35; and Wiltons, whole lobster (they don't do anything in halves!) Newburg for £75.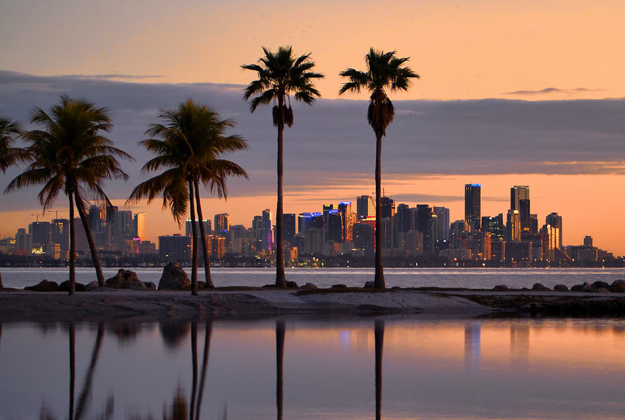 Overview

There's been a lot of chat about Miami changing lately. And rightly so. Post Covid, rents have gone through the roof with people from NYC buying up property en masse, and you can definitely feel the change through the conversations overheard (recent beach talk topics included tech startup dilutions and favourite funds), and the dress code, which seems to now include more structured tailoring. Prices seem to be rising overall (tax, plus tip, plus inflation), and traffic is definitely more of a consideration. The heart of South Beach – with The Delano, The Shore Club and The Raleigh, all stalwarts of the strip, all under construction – feels almost deserted. But it's definitely not all bad, and in fact, it feels like the city is truly spreading its wings. Lesser-known neighbourhoods are being given a chance to shine (Little Haiti, Edgewater, Miami Shores, El Portal, and Coconut Grove); art has truly become not just for Basel, but really part of the city's core; Space nightclub is still throwing 48-hour parties (not even Ibiza can do this), and that same Miami spirit – fun, fierce, fiery, anything goes/only in Dade – is definitely still there. And with the SoBe Wine and Food Fest this week and Miami Music week right around the corner, it's definitely a great time to visit.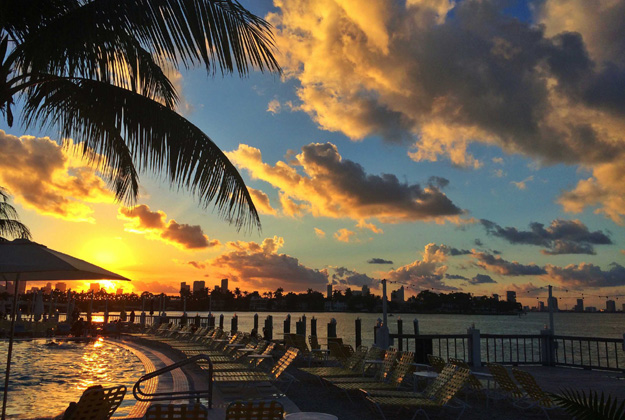 Crispy Soloperto
Miami 2023 guide

The Standard Spa is one of our favourite hotels in Miami – it's so nice to be on the water – and Crispy, their Head of Guest Experience, is a legendary Miami figure and much-valued advisor to guests, many who use the hotel as their second home. Crispy tells us about a few of her favourite Miami restaurants, galleries, boutiques and more.

READ THE INTERVIEW




Quo Vadis
Around Town, LDN
News

If you haven't heard, Quo Vadis has had a gloss up, and it's looking better than ever: same Jeremy Lee menu, shiny new chic and cosy red banquettes. We may have just missed Ibiza's Nudo at Carousel, but Brixton fave West African Chishuru is moving in from 21-25 Feb. Kapara, a new Tel Aviv restaurant and bar, opens in Soho on 23 Feb, and they'll also have a stage for performances and a six-seater counter that can be booked privately. Claridge's has just opened their ArtSpace Café on Brooks Mews, with a focus on breakfast, lunches, cakes, and XL madeleines, with everything (even Champagne) to takeaway; trust Claridges to luxe up 'to go'. Nobu Shoreditch is also opening a café, open Monday-Friday 8-6PM; Poons Wontoneria is at Carousel for a little under three months; Sager & Wilde are at Crispin for one night only (4 March) for Siciliana; Tijuana born Diego Hernandez will be doing a 5-course Baja tasting menu at Santo Remedio London Bridge next Monday/Tuesday; and neighbourhood restaurant The Ninth is reopening on 9 March after a fire, with bookings open now.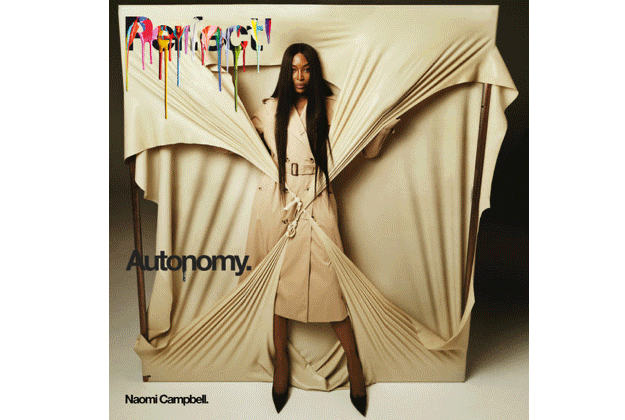 Perfect
Issue 4

Out now, Perfect's fourth issue is called Autonomy. We love the thinking behind this as a mission statement. From their website: 'Autonomy: the power of self, of personal choice, of independence. It is the ability to make one's own decisions, to live as we see fit.'
YES INDEED.

BUY NOW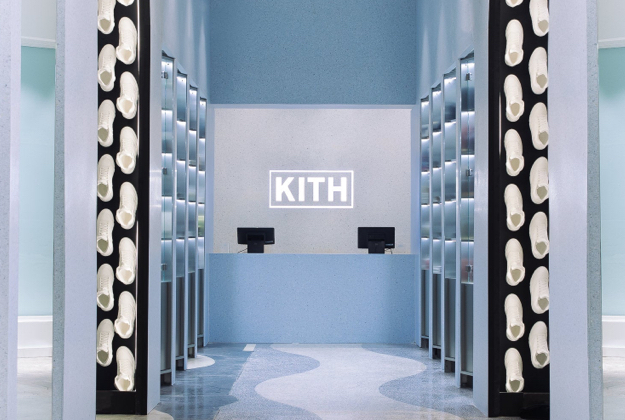 NYC >MIA
For your radar

So, we already mentioned that there's been a NYC > MIA influx, and it's not only affecting real estate. NY brands have also found their way to MIA over the years, including Kith and, more recently, Patron of the New and YankeeKicks (curators of early releases, hard to find, and resale sneakers). As for restaurants, NY fave Sadelle's has opened in Coconut Grove, with another five NY-based Major Food Group restaurants – including Carbone – operating in Miami. And not NY, but from neighbouring Detroit comes Leila, a Lebanese bistro currently popping up at The Four Seasons Hotel & Residences at The Surf Club in Miami, Wed-Sunday evenings, with ocean views.
Quinn Ross

Top 5 Surf Spots Close to MIA
Quinn Ross, longtime Miami resident and lifelong surfer, tells us about some of his favourite locations close to Miami to catch a wave / be active. And as he has an eye for design and is passionate about music, travel and hospitality, he also gives us the heads up on some great post surf spots to check out.

New Smyrna

Among the best surf spots in Florida; top class waves and plenty of luxe Airbnbs for long weekends, plus a couple decent boutique hotels if that's more your speed. Hit up The Garlic for dinner.

READ THE INTERVIEW




LON >< NY
Pop ups

It's not just NY + Miami swapping. London's much-loved St John restaurant is partnering with clothing brand Drake's to pop up in Brooklyn for one night only on 6 March as St John Drake's Diner, in the Long Island Bar. Tickets are $275 and currently sold out, but watch for returns. And in London, NY's King restaurant will be at Carousel for five nights, 7-11 March.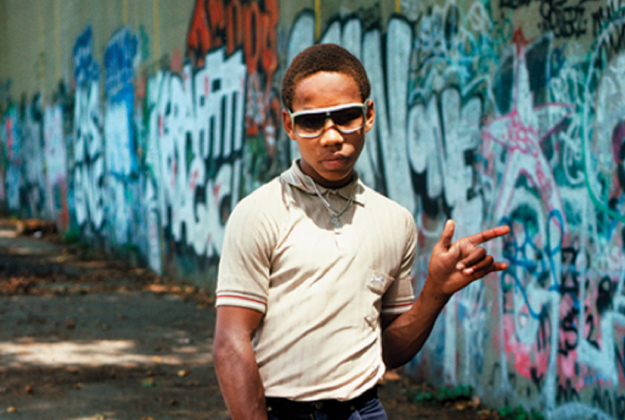 Beyond the Streets London
Beyond the Streets London
Book now

Just launched at the Saatchi Gallery, Beyond the Streets London is the largest graffiti and street art exhibition to ever open in the UK. From the recent launch and background imagery, it looks like it's going to be great, with contributions from over 100 artists.

MORE INFO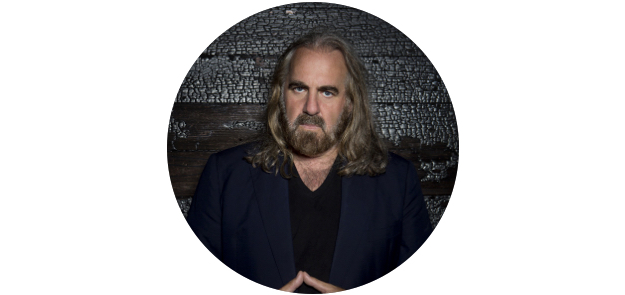 Arthur Baker
Hit list for great music in MIA

Arthur Baker, legendary music producer, restaurant and Ibiza lover, political vocalist, Rockers Revenger and Miami resident, gives us a few of his favourite places to listen to music in Miami, as well as some thoughts on the current MIA sound.

READ THE INTERVIEW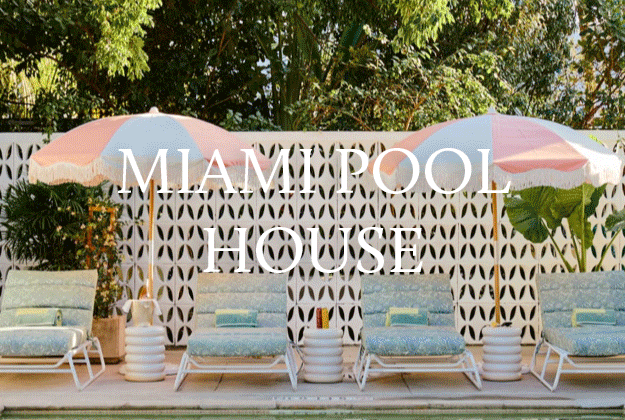 Hotels
To note

First we'll start with the one that's not a hotel. Miami Pool House will be Soho House's second and newest property in Miami. Located on the border of Wynwood and Edgewater, it will have Palm Springs vibes by the pool, a terrace restaurant, a healthy cottage bar/pop up space, and more – stay tuned for the opening date. Esme is a newish boutique hotel just off Espanola Way, that's split over two properties; highlights include the rooftop bar and restaurant, their cosy bar El Salón, which is frequented by the best local mixologists in the biz on their nights off, the hidden sushi restaurant – 10 seats, 17-course omakase, with tickets released at 1PM EST on the 1st of every month – and the new speakeasy Swizzle, just a short hop away. For wellbeing, we're hearing good things about the Carillon Wellness Resort, with numerous different customisable programs. In Wynwood, Arlo, aimed at cost-conscious travellers, opened at the end of last year, becoming Wynwood's first hotel, and joining Arlo will be the new NoMad Residences too.

And lastly, ahead of their London launch, we stayed at the 1 Hotel South Beach. Here you'll find eco-everything, sea views, billowing fabrics in muted shades and natural materials, sushi, frozé, and rooftop pool lounging. Some things don't need to change.

READ OUR REVIEW HERE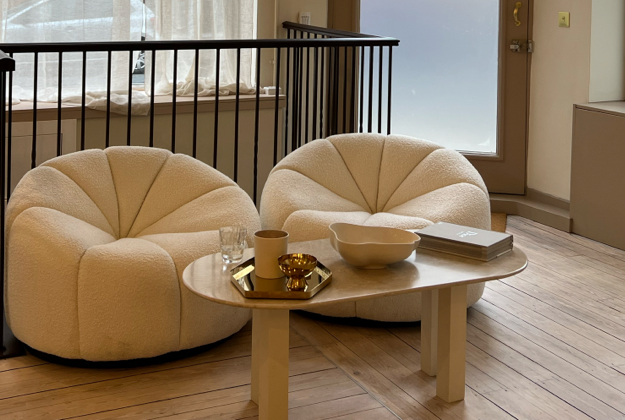 The Skin Sculpter
Wellbeing LDN
The Skin Sculpter

A new Notting Hill clinic for well-known facialist Guendalina and her therapists to do her facial, The Sculptural Face Lift, which includes GuaSha and lymphatic drainage. It might not be the most relaxing face treatment, but it definitely works wonders; turn that frown upside down, literally. They also do other facials and massages, and sell a variety of hand-picked independent products.

MORE INFO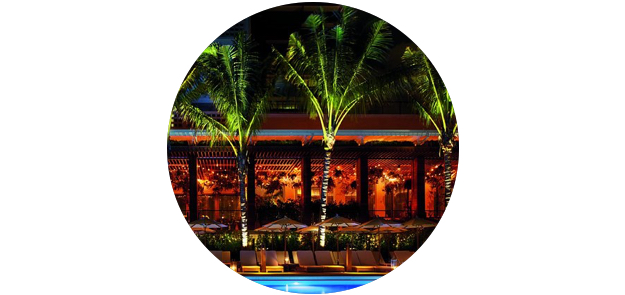 The Miami EDITION

Viva Miami
By Audiosushi

As we said earlier, Miami Music Week is coming! To kick things off, Jeffrey/Audiosushi has created an eclectic playlist – everything from an Arthur Baker classic to Soca (both St Lucian and Trinidadian versions), Latin House, Reggatron, Afro Bashment and more, showcasing the myriad of cultures and influences in the MIA music scene.

PRESS PLAY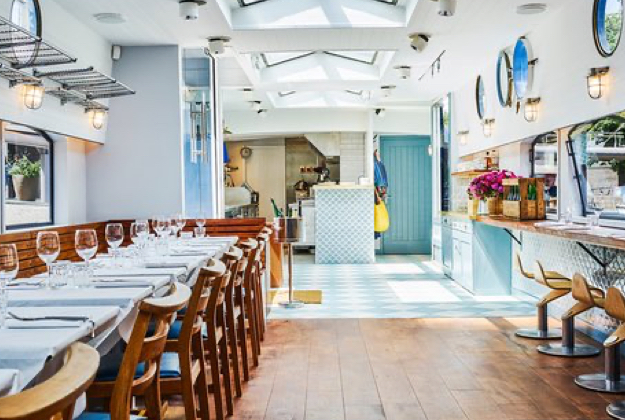 IWD
7th March

At the London Shell Co, chefs including Amy Poon from Poon's London and Freddie Janssen from Snackbar will be coming together to cook their favourite oyster dishes for an oyster comp, raising money for charity. Wait list only. At Firebird, they will be collaborating with friends including chefs/sommeliers who work or have worked at great restaurants including Caia, Uptown Farmhouse, and Levan, for a night of natural wines and small plates. Tickets here.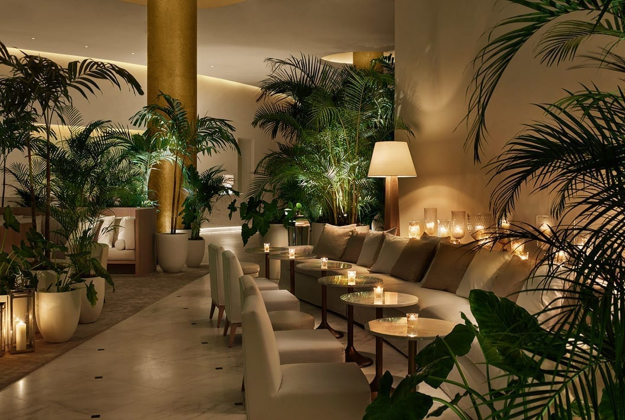 The Miami EDITION
Bon Vivant
Book now

If you are thinking about booking a trip to Miami, our friends at Bon Vivant Travel work with MIA greats including The Four Seasons Surfside, The Miami EDITION, Esme, Faena, and The Betsy. Book via them and get added value perks including upgrades, breakfast gratis, $100 F&B credit, and early/late checkout when available. Enquire today.

BON VIVANT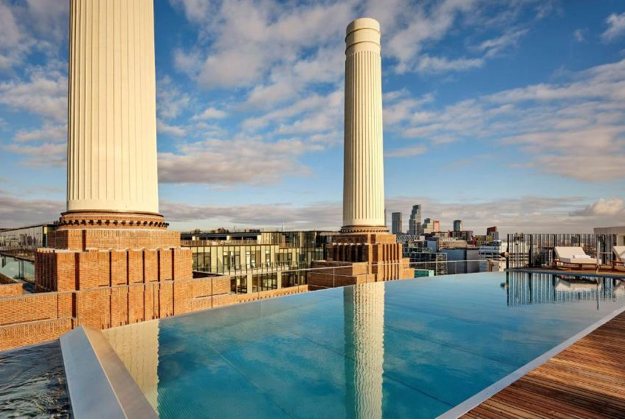 Art'otel Battersea
Art'otel
Battersea Power Station

Launching officially today, the art'otel in the revamped Battersea Power
Station includes a 16th floor rooftop bar with heated infinity pool and hot tub, and restaurant JOIA from celebrated Portuguese chef Henrique Sá Pessoa, serving a contemporary Iberian menu.

ART'OTEL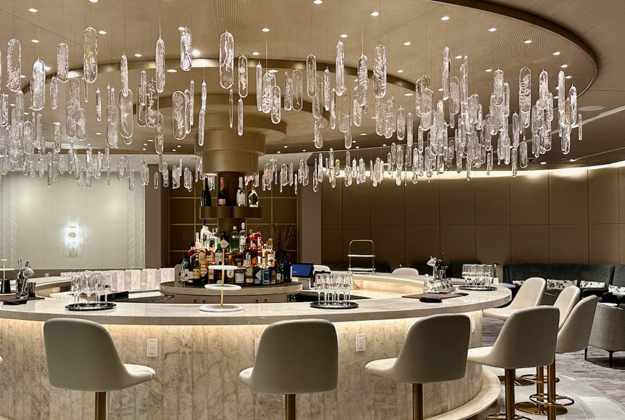 Champagne Bar, Chelsea lounge T8
JFK Terminal 8
New

For many people, a trip to Miami includes a stop in NYC. Good news if you're flying BA or American, then, as both have relocated to the new Terminal 8 in JFK, with two shiny new lounges and upgraded check-in and concierge-type offerings (services subject to status/ticket, of course).

MORE INFO



Culture Picks

See
Dance
Coming Soon
Lynette Yiadom-Boakye
Tate Britain
Until 26 Feb
Turn it Out with Tiler Peck & Friends
Sadler's Wells
9-11 March
Samson Bakare
Dorothy Circus Gallery
9 March-8 April




Only in Miami would there be digital art on a parking garage.


FOLLOW US

(c) 2023 Urban Junkies. All rights reserved.

Reproductions of any portion of this website only with our express permission. Urban Junkies is a free weekly mailer. All listings and features are editorial: We do not receive any payment from venues, artists or promoters. Every effort has been made to ensure accuracy of information listed but we cannot accept responsibility for errors or omissions.

We have updated our terms and conditions link and privacy policy link to make it easier for you to understand what information we collect, how we use it and what rights are available to you to control your information. The privacy and security of your information are very important to us. If you have any questions or comments, please send us a message by info@urbanjunkies.com. Thanks as always for reading UJ.