Feel like a drink that's the size of a bucket? Or crockery in the shape of veg? Or maybe a piece of pie that's as big as your head? By now you know that the Big Mamma group do OTT style, and their latest restaurant Ave Mario is no exception. Pasta, pizza, pies… you know the drill. Here there are three different styles of décor, so take a look around before you get settled, in case you want to (ask to) move. We recommend not being on the top floor unless you like a constant influx of Instagrammers.
Want to treat yourself to a luxe party for one? Pasta Evangelists' new bar in the Harrods Dining Hall is a definite move on from their pasta by post. Pull up a chair at the bar, bask in the good lighting and enjoy the show: you're right in front of the chefs at work. There's really no need for company here as there's a lot going on, so enjoy some bar dining / time out by yourself. Menu highlights include Barolo by the glass (it is £34 though… you are in Harrods, after all), lobster spaghetti, and mafalde pasta with spicy beef and stracciatella.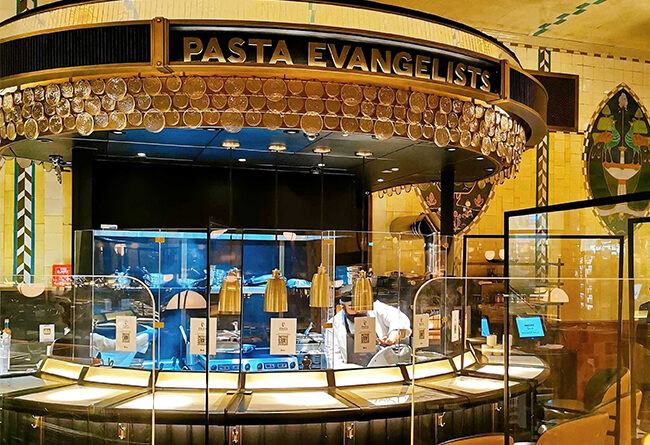 Pasta Evangelists
And over in Fitzrovia, we don't know much about Cin Cin Fitzrovia, but we're hearing good things.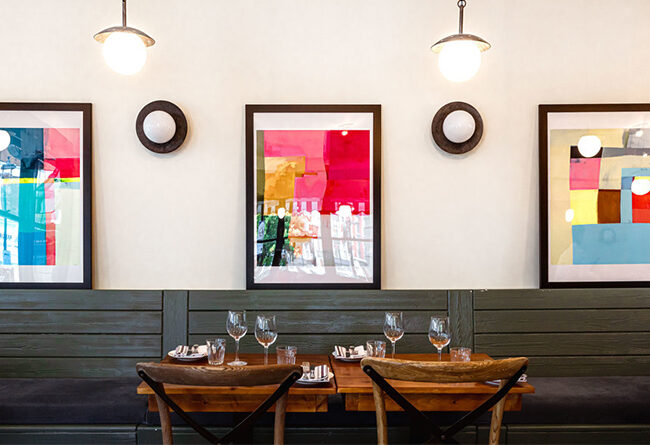 Jenni Helin