Hotel
Hotel Esencia brings a sense of Hollywood glamour to Tulum. The attention to detail is heavenly: from the striped towels to the notebook on your bed, everything is so well curated. Last time I went I was working out and a peacock wandered into the gym! The thatched bar on the beach is a joy, and the tacos are incredible.
Top tip: Try and get a room with an outdoor bath – perfect for a floral bath with a margarita in hand.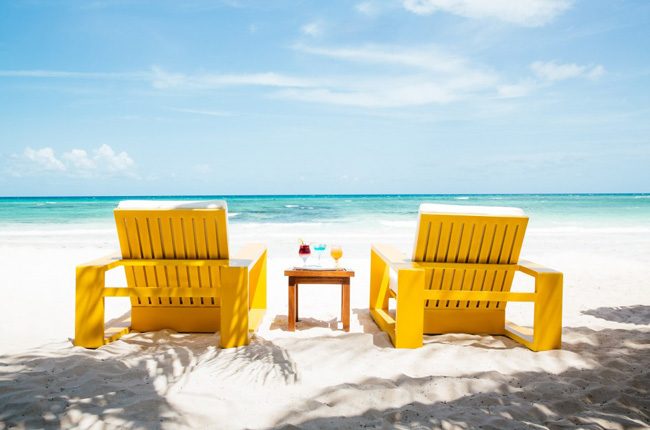 Hotel Esencia
Restaurants
Eating here is like being on a movie set. Tattooed chefs cook local produce over a big open fire, it's all sourced from nearby and very tasty. This is possibly one of my favourite places in the universe.
Top tip: They don't take reservations, but don't give up. Have a margarita and wait!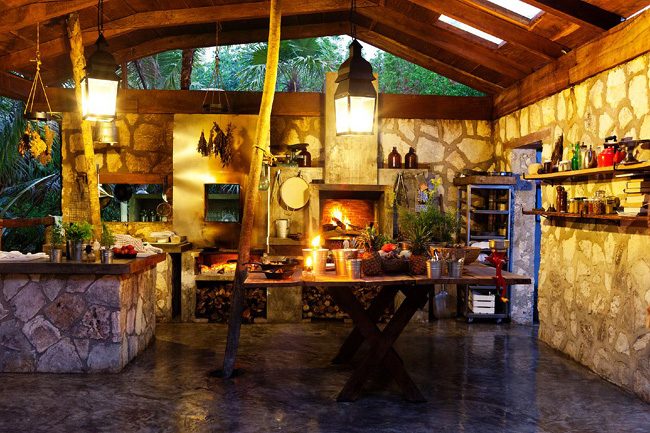 Hartwood
This place is an institution – it reminds me of old Tulum. I love eating pasta here, right on the beach, and soaking up the atmosphere with the friendly owners.
Top tip: Don't give yourself a hard time for eating Italian food in Mexico.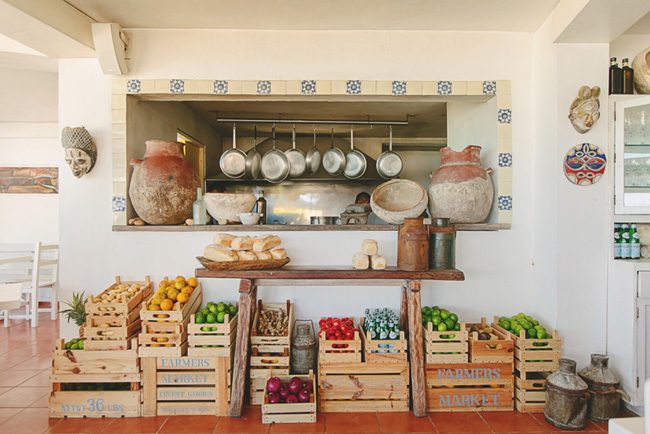 Posada Margherita
These tacos are served from a van in a jungle clearing and they are the best in the world. The truck moves around seasonally so check their Instagram for updates. I want it to follow me everywhere I go!
Top tip: Try everything.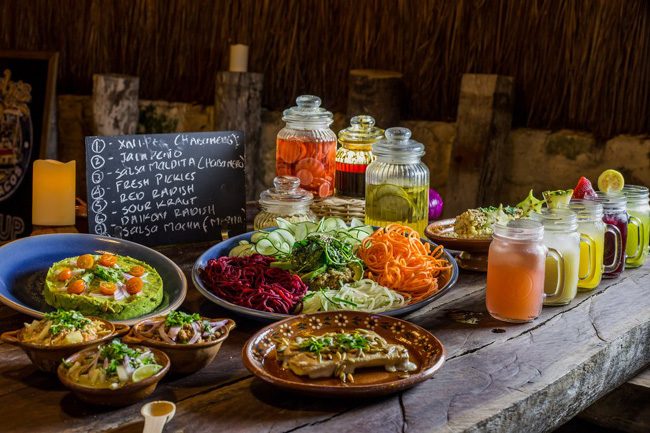 Charly's Vegan Tacos
Club/Bar
This place has a really great atmosphere, even better cocktails, and a wonderful outdoor mirror bar.
Top tip: Dance!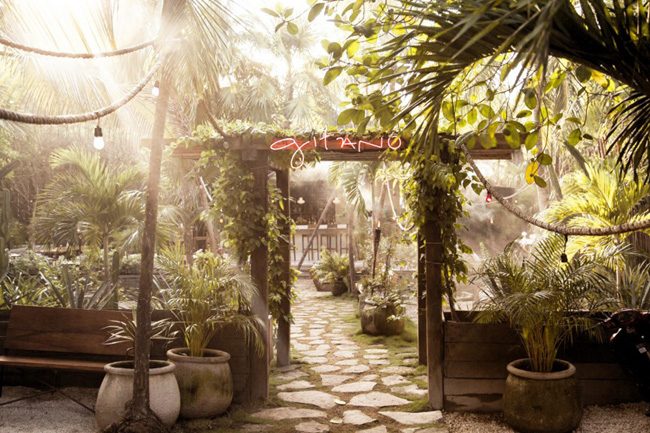 Gitano
Culture
Chichen Itza
Visiting (and climbing) these ancient Mayan structures is mesmerising – the scale and geometry is breathtaking.
Top tip: Go early in the morning to avoid the heat.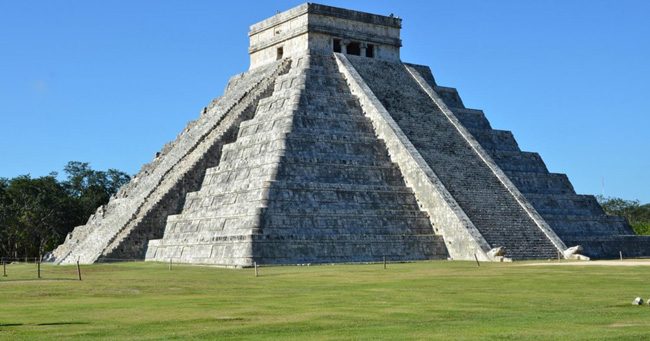 Chichen Itza
Other
Watsu in a cenote
Tulum's cenotes are a must visit – Uno cenote is my favourite. I once did a watsu (an aquatic bodywork treatment) there and it was hypnotic.
Top Tip: Bring your own snorkel!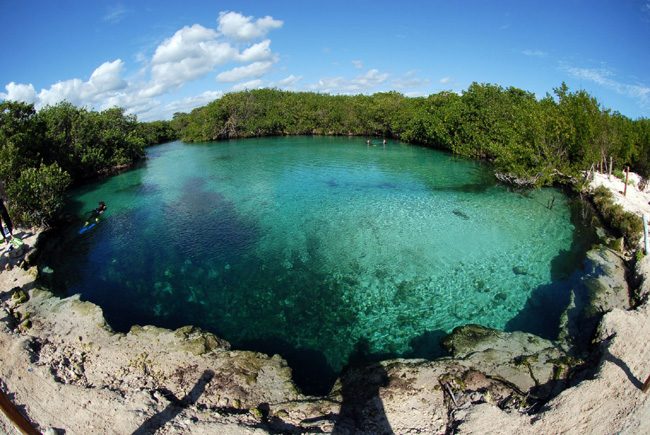 Cenote
Why I Love This City
I love the mix of people – fashionable and creative meets free-spirited is a great combination. It's a place of opposites: you can do a sweat lodge, see a Mayan healer, do yoga and still dance all night under the stars fuelled by mezcal. You can walk everywhere too which is great. It's grown busier over the years, but it's still protected from mass tourism as there are no mega hotels and there's a real sense of ecological awareness. It's natural and laid-back and that's how I like it!
Fiona's Tulum Tips:
Stay by the beach – the closer to the biosphere, the better.
Always pack yoga and leisure clothing – there is so much yoga, meditation and astral gazing here.
Cycle!
Make sure you don't miss out on a visit to the pyramids.
Try a temazcal Mexican sweat lodge – I never leave without doing it. It's the best ritual and a completely unique experience.
Don't Leave Without
Beautiful gauze-y kaftans and woven beach bags from Caravana.
A hammock and all the beauty products from Coqui Coqui.
Mayan clay.
Mayan honey (but wrap it up because once it leaked all over my laptop!).
Copal to burn (like incense) when you get home.