Nov 28th will forever be etched in our minds as the day we lost Virgil Abloh. A true pioneer, we've always felt that Virgil embodied the UJ way of life – fun, inclusive, young at heart. He truly made you feel like anything was possible – let's always remember that. We're going to leave you with two of his DJ sets (opening for Travis Scott, and a Boiler Room with long time friends Benji B and Acyde from No Vacancy Inn), as well as his soundcloud; play them loud. We love you VA! Have great weeks all. Let's do as Virgil would and truly try to make the most of every day.

Taryn and Team UJ xx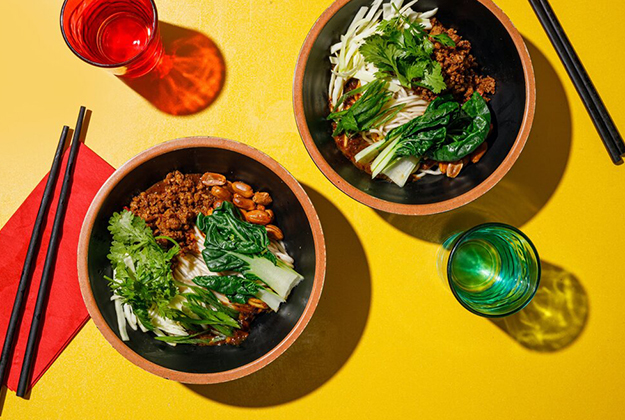 Mao Chow
Spice
Hot hot hot

At UJ, we're always up for a bit of spice and there are some new, noteworthy things turning up the heat. Yesterday saw the launch of Mao Chow Express in Boxpark: expect 90s vibes with a vegan Chinese takeout-inspired menu. You can also now get their famed dan dan noodles via Dispatch. Speaking of delivery, Poon's (from the legendary Poon's London) sauces have just launched (we'll have all four please, read the family history / notes on each of the sauces, too), and Soho Sichuan staple Barshu has just released a new 15th anniversary menu, with things like whole seabass with Sichuan pickles in soup and stir fried lobster.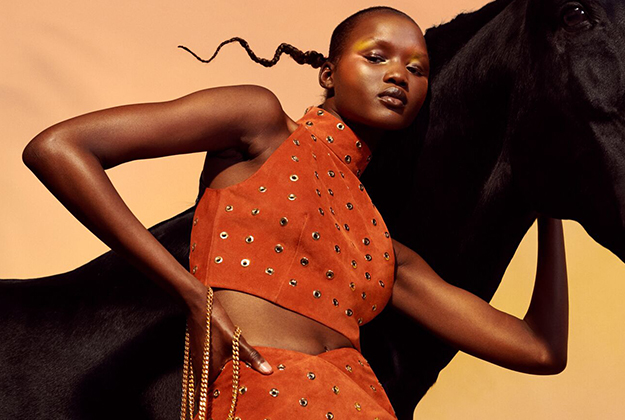 Balmain and Netflix Present 'The Harder They Fall'
Film Collections

Sure, there's always been film/ TV merch. But for us, collections that are an extension of the program first appeared on our radar with the Rebecca Collection, which was created to celebrate the Netflix remake of Rebecca. Building on that, Balmain has just released a capsule collection that's inspired by the wares in the Jay-Z produced film, The Harder they Fall. There's also Squid Games x Emotionally Available pieces kicking about… and lastly, you can at least see some of Carrie's SATC wares in her (remade) apartment, which is now on Airbnb. Oof.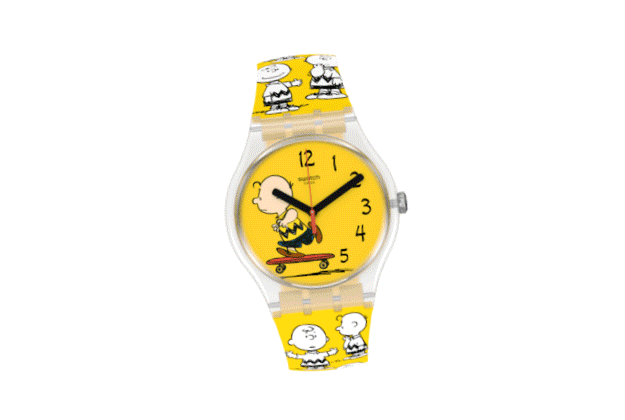 Peanuts

Who licenses the Peanuts? We don't know, but it seems they've been doing a lot of signing, and we're not unhappy about it. Charlie Brown, 'tis a rich clown.

MORE INFO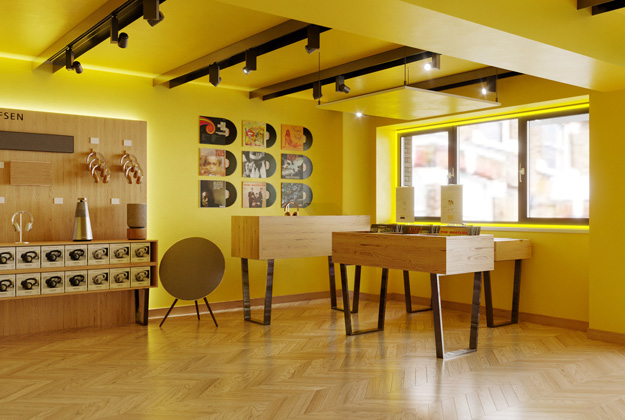 Shoreditch Pop-Up
The power of sound
Sponsored listing

Moving into Redchurch Street until 19 Dec, Bang & Olufsen have transformed a pop-up space into a Scandi haven, where it's all about sound, craft and design. Enter their bright yellow space (we love) and check out their iconic Beogram 4000c turntable, upgrade your old headphones with a 20% discount (smart), or check out and demo their whole range of products. Additionally, they're running events like whisky tastings and live music and there's a DJ booth and record store with a carefully curated selection of vinyl. Also, creative types can be in with a chance to design and win their very own Beoplay A9 wireless speaker. To enter visit the pop-up store or download the template here, apply your design and upload to Instagram tagged #BangOlufsenShoreditch. Good luck!

The Bang & Olufsen pop-up is open until 19 December at 58 Redchurch Street.

MORE INFO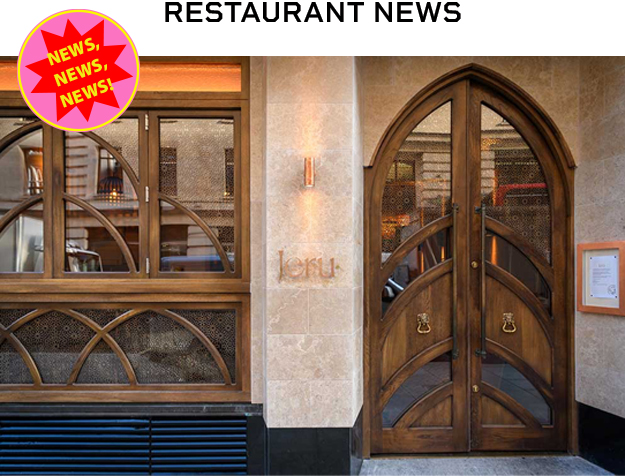 Jeru, Mayfair
Dining
Mayfair

Has Mayfair expanded? We jest, but how many restaurants can one area open at the same time? Adding to our recent list is the Italian Il Borro (from the Ferragamo fam), Jeru (Middle Eastern, 2 Dec), and we now have more info on the Northern Spanish El Norte, which looks swish.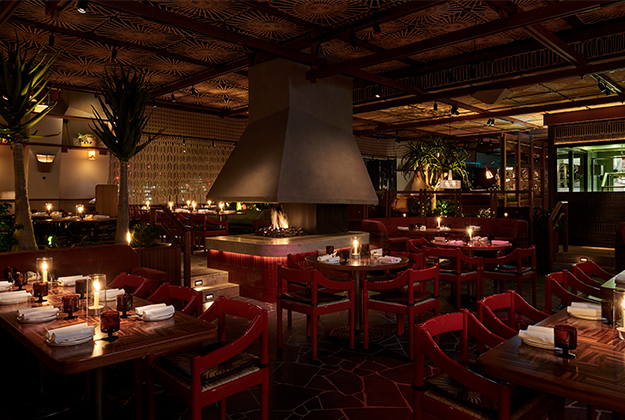 The Standard
Play, dine, stay
Sponsored listing

This time of year, we all need a little time out. And a post-CDY shopping night at The Standard, London in King's Cross with dinner at one of our favourite London restaurants, Decimo, and breakfast at ground floor fave Isla, is the perfect reset. If this sounds good to you, check out our Instagram post to see how to enter.

APPLY NOW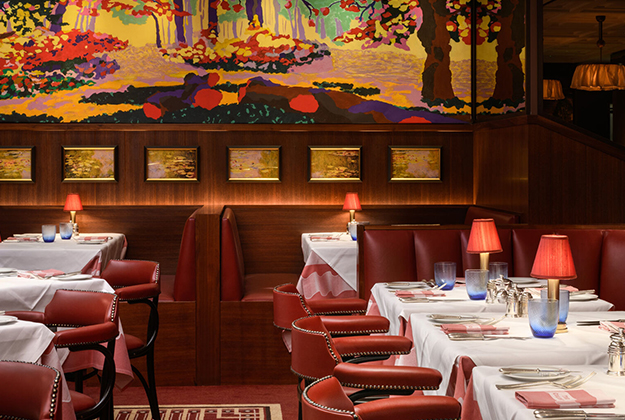 The Colony Grill
Festive Stopovers
Reviews

Want to pop in for lunch / dinner/ a drink after a Selfridges shop? Then it's The Colony Grill and Le Magritte at The Beaumont. How about a dim-lit martini followed by a steak, post SKATE at Somerset House? Try Joe's Bar and Joe Allen. Too tired to go home after finding festive foodie treats at Borough? Then check into the Shard to watch the lights. Read our reviews for more.

The Colony Grill | Joe Allen and Joe's Bar | The Shard


Claridge's x Kim Jones, Dior

Claridge's never disappoints with their Christmas tree collabs, but this year is extra special. First Kim gives us a London show and now this? What's next?!

Claridge's Christmas Tree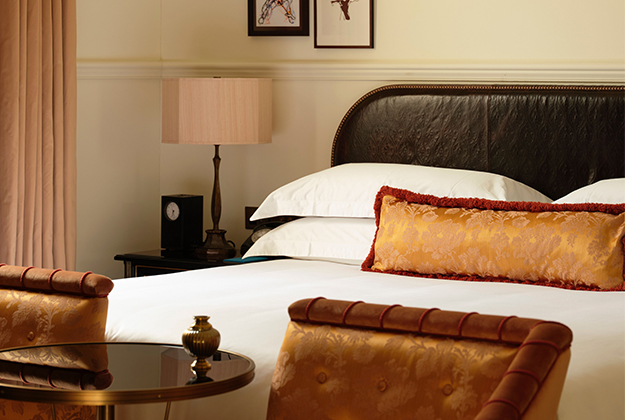 NoMad London
3 for your radar

The Langham now has a partnership with CBD brand OTO so you can book in for their CBD massage; The Wellness Lab is serving up Hyperbaric Oxygen via their chambers in Knightsbridge (oxygen helps everything!); and a re-puff, sculpting, realigning magic-ness is being offered by LA's Ricari Studios at NoMad London. Read more about their Signature Treatment and process here.

Ricari Studios, NoMad London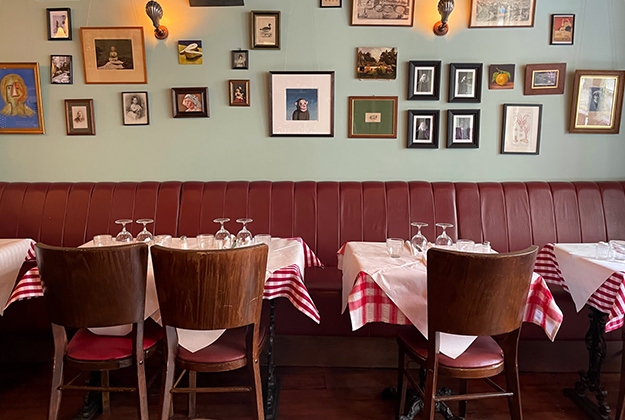 Brutto
Get in quick!

Okay. This is definitely one of our favourite openings in recent years. Brutto, by Russell Norman (Polpo, Spuntino), is loud, fun, and intimate, with a concise Florentine menu of starters, steaks, and pastas, with some interesting dishes (fried dough balls with soft cheese and prosciutto), and great drinks, including a collab with Clerkenwell Boy. Very conveniently, it's also located next to the artists' entrance at Fabric. Reservations open online one week before, and they have special events – like live music sessions – so keep an eye out.

MORE INFO




Christmas Tree
10% off and free delivery
Sponsored listing

We Tree Kings… they had us with their name. Need a Christmas tree? Then this family-run business of British-grown trees with nationwide delivery is a good place to start. Choose from three options – Fraser Fir, Nordmann Fir, Norway Spruce – and quote WTKUJ for 10% off and free delivery. *Code valid until midnight on 6th December.

ORDER NOW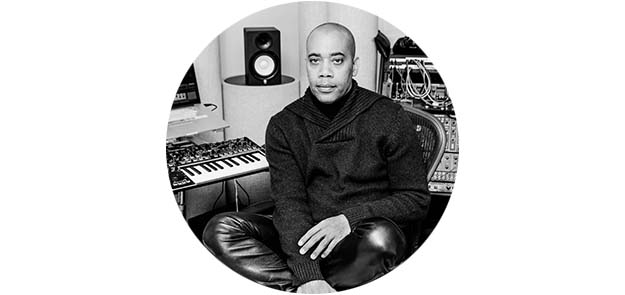 Detroit

The Hoxton, Holborn have a three month pop-up launching 1 Dec with Four Corners, the Detroit pizza specialists, at their restaurant, Rondo La Cave. Didn't know Detroit – square – pizza was a thing? Neither did we, but it sounds good. To celebrate, our friends at music agency MAV have put together a Detroit playlist for us – and it may just be our most favourite one yet.

PRESS PLAY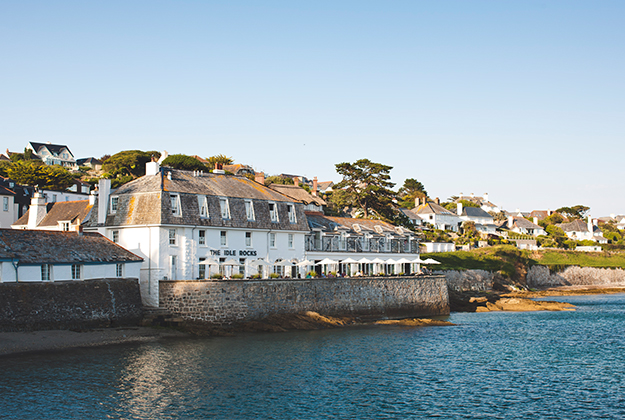 The Idle Rocks, Cornwall
Do Not Disturb

Some trippin inspiration for you. From Cornwall to one to file for spring, click through!

Idle Rocks | OKU Ibiza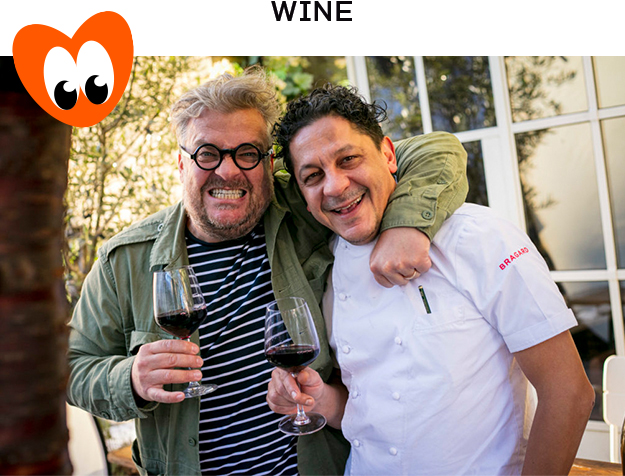 Love wine? So do we. Planque is a new wine drinker's clubhouse in east London, which also has a modern French restaurant that's open to all. If you're looking for a wine-cation abroad, the 4S has just opened in Napa; and closer to home, on 8th Dec, UJ fave Luca Dusi from Passione Vino will be heading over to join Francesco Mazzei at Radici for one night only, where they'll battle it out between northern and southern Italy with wines and dishes. Salut!

The Ultimate Italian Food and Wine Battle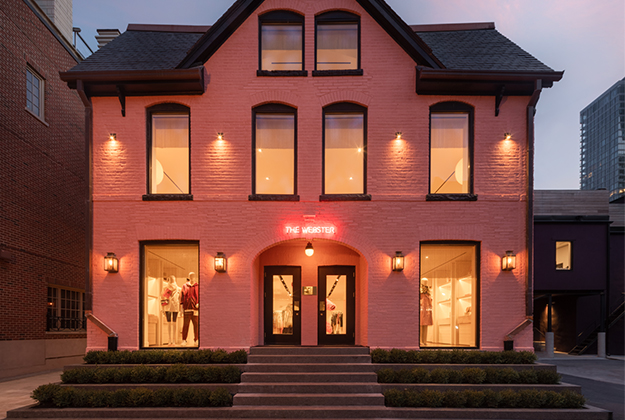 Webster
New Toronto location

The Webster goes to T Dot! Looks great. Same Webster style / curation, new location.

MORE INFO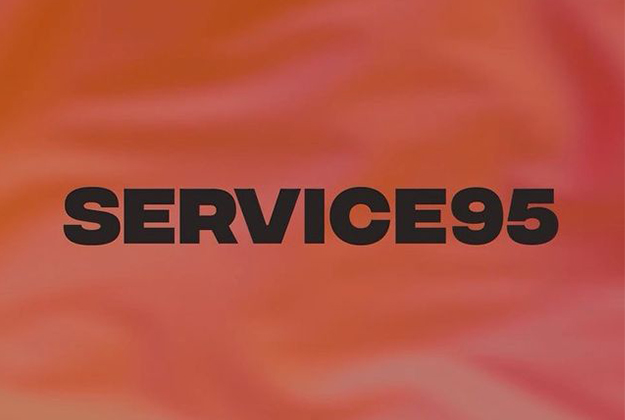 Service95
Digi fam

Looks good Dua! Welcome to the newsletter fam.

Service95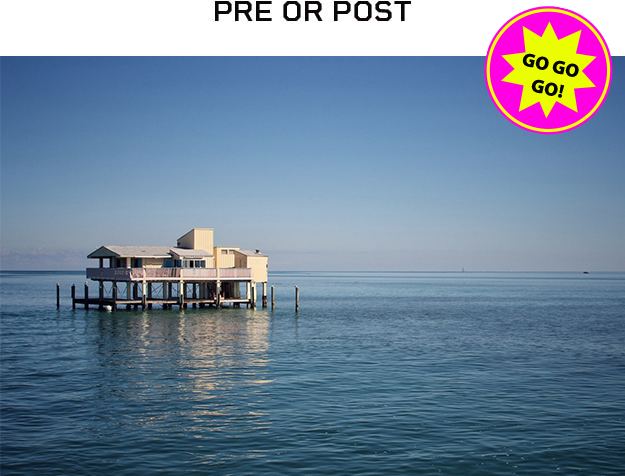 Art Basel
Get booking

Heading to Art Basel? If you are, we have it on good authority that the recently opened DOYA in Wynwood is great. Want to keep it more familiar? There's a Sexy Fish opening in downtown MIA soon too (so guess that name isn't just a one-off then…). There seem to be some great restaurants popping up this year, as well – check out this Vanity Fair feature for more; we like the sound of "Stiltsville", the one-day-only exhibition set up by NY's Half Gallery, where you have to BYOB (bring your own boat).



Big Screen

House of Gucci
Pirates
West Side Story

No intro needed.
Gucci vintage wares at the ready.

Celebrating 1999 Garage.
Anyone up for a night at Bar Rumba?

With David Newman on the score.
Here's hoping!

(c) 2021 Urban Junkies. All rights reserved.

Reproductions of any portion of this website only with our express permission. Urban Junkies is a free weekly mailer. All listings and features are editorial: We do not receive any payment from venues, artists or promoters. Every effort has been made to ensure accuracy of information listed but we cannot accept responsibility for errors or omissions.

We have updated our terms and conditions link and privacy policy link to make it easier for you to understand what information we collect, how we use it and what rights are available to you to control your information. The privacy and security of your information are very important to us. If you have any questions or comments, please send us a message by info@urbanjunkies.com. Thanks as always for reading UJ.