Details
Opening hours
Open 7 days a week
Address
Gloria Trattoria
54-56 Great Eastern Street
EC2A 3QR
London
More info
By now, you've heard about Gloria, the Italian via Paris that has recently landed on Great Eastern Street (in the venue that was once the Great Eastern Dining Room, remember?).
The lowdown
This restaurant truly has struck a chord in London – we needed this! It's somewhere that's actually glamorous and fun to dine. Start at the bar and stay here all night! The food is impressive: you've likely insta-seen the pots of truffle pasta, the carbonara served in wheels of pecorino, the fluffy Napoletana pizza. And the drinks are delicious and fun; flaming rum goblet anyone?
The décor
The décor is a bombardment on the senses, in a good way; there's a lot going on. Outdoor furniture and striping on indoor banquettes, library-esque Barolo room, a downstairs Scarface '70s-style dining room (LOVED IT HERE IN CAPS) with vibrant open kitchen, unisex washrooms with some transparent door wizardry. The lighting overall was perfect, and we'll have one of the illuminated tables downstairs for our own home too, please.
Soundtrack and staff
The soundtrack here is absolutely stellar (volume levels on the right side of high; we could even imagine somehow having a dance in here) and the staff have an energy that we haven't seen the likes of before; it's like they're all fresh faced and just off the boat from some nice Italian town and London hasn't kicked the good demeanour out of them yet.
Bookings
Back to the no bookings topic. No reservations for dinner is okay if it's at Barrafina, or other similar-style restaurant, where you might be alone, or with one other. But trying to dine with a group? And not being able to make a reservation? (You can only make reservations here if you're a large group of 6-12 people.) Having to get there super early – 5:45 was advised – to get your name on the list? This is difficult to do, and not really ideal, especially on a Fri/Sat. This also slightly detracted from the overall magic that this place had; it seemed that people had largely come (raced) straight from work and were hauling their pre-weekend shopping (Topshop bags aplenty) and work laptop bags with them.
On a weekend night we want sequins, we want smoking jackets: bring back the London-style glamour that this basement décor screams for! But glamour needs a firm plan that doesn't involve schlepping across town.
Top Tip
We will say this. The bar, oddly, wasn't too crowded (although you had to listen to the overflow of passers-by continuously being told how the no bookings system worked/ that the waitlist was closed; poor staff). We settled into the bar stools (at 9pm), worked our way through the drinks menu, and somehow, in time, the no-table/no more names on the list turned into a "table for 3, right this way"… Persistence and visibility was our plan and it worked! So, you can always chance it.
Anything else
We'd recommend you get in soon. Right now it feels quite local, like a Londoner's spot. It isn't going to be a secret for long though…. and like all good things, the crowd plays a large part in the sparkle.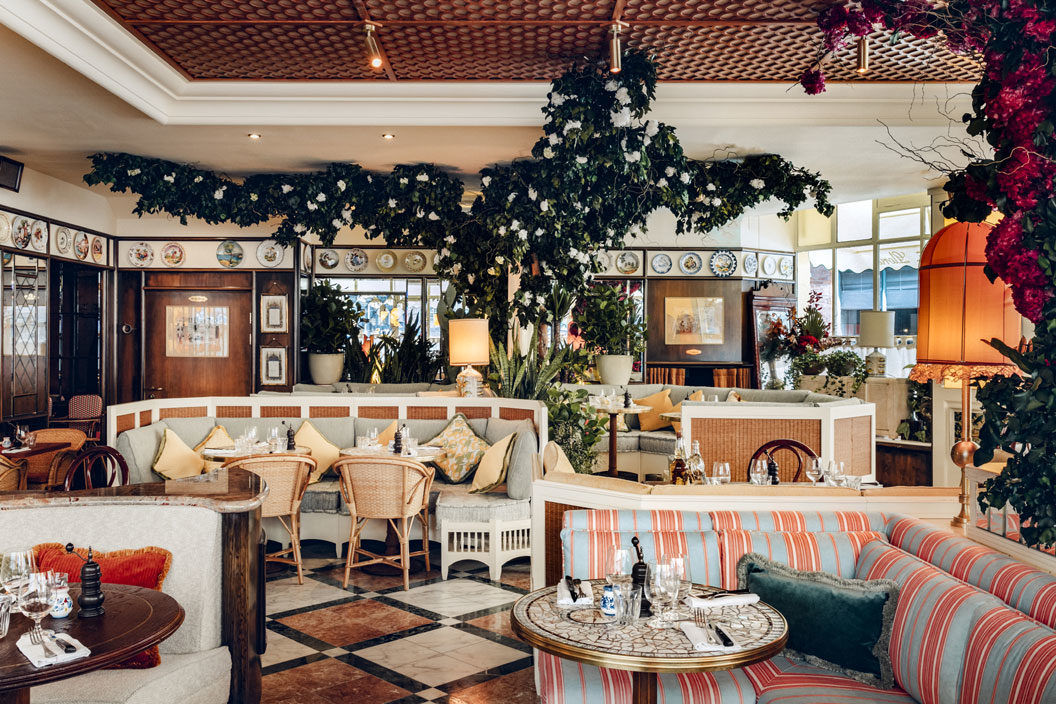 Photo: Jérôme Galland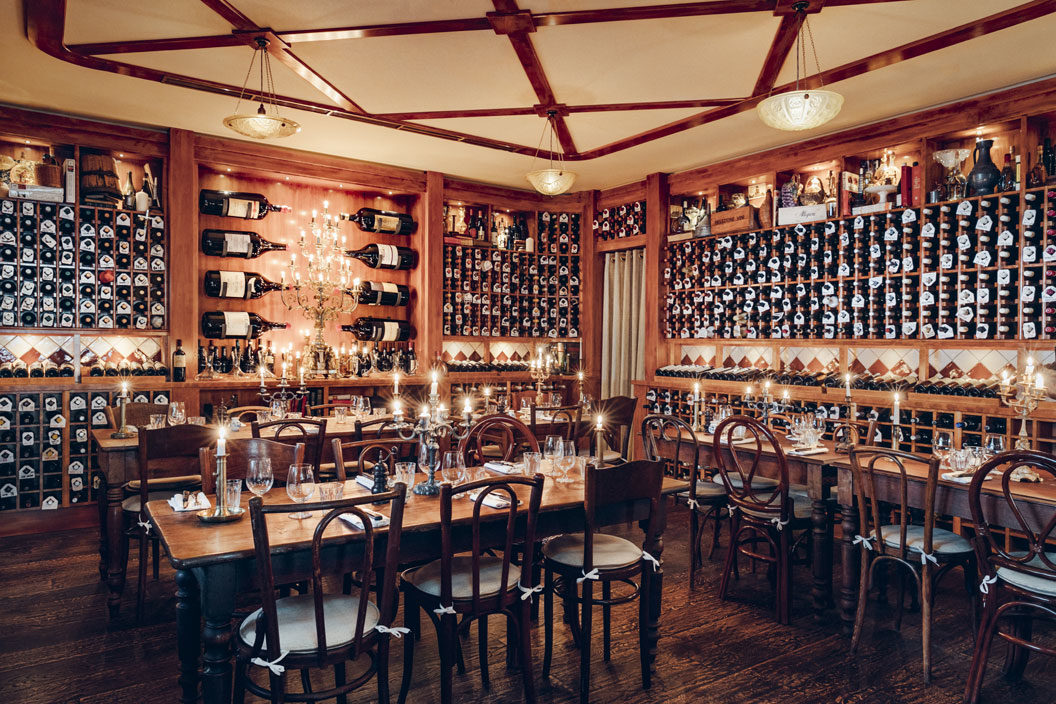 Photo: Jérôme Galland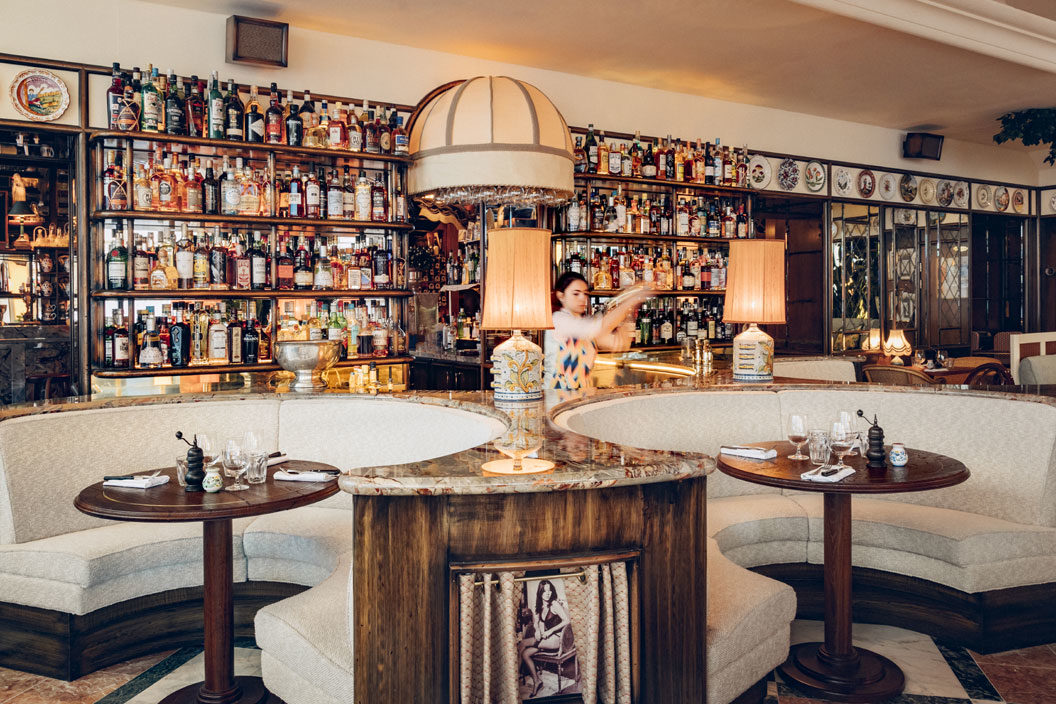 Photo: Jérôme Galland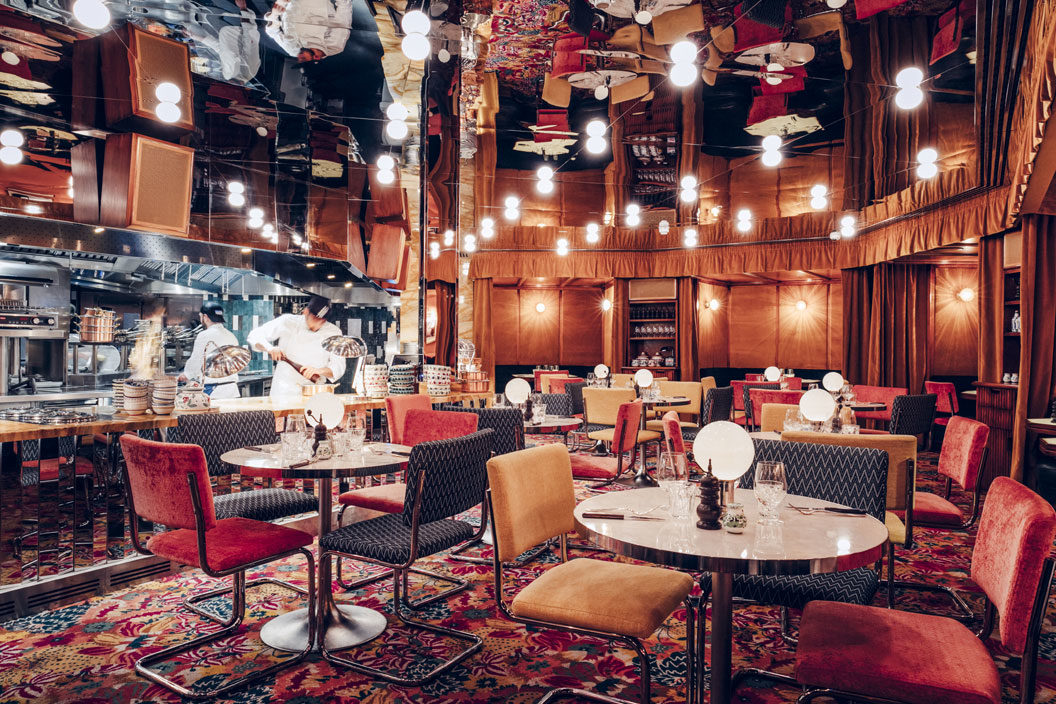 Photo: Jérôme Galland