Attention all prosecco lovers: we've got something we think you might like. Taking place from 26th-29th April, Prosecco Springs is a four-day celebration of the sparkling wine at one of UJ's fave East London venues – Oval Space. Think Italian street food, masterclasses, DJs, live music, and of course, a lot of Aperol Spritz.
Hotel
For show stopping Renaissance glamour and a true taste of la dolce vita, check in to Castello di Roncade. Set in the heart of the small town of Roncade, it's a stately villa and winemaking estate. This hotel never fails to deliver on wow factor.
Top top: I'd recommend strolling through the grounds and taking in the classic Venetian architecture.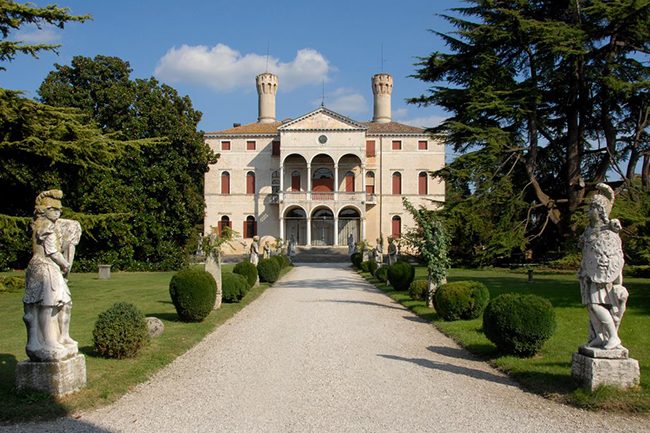 Castello di Roncade
Restaurants
For breathtaking (and Instagram-friendly) views over the rolling Valdobbiadene hills and unbeatable Venetian cuisine, head to Salis Ristorante Enoteca. Naturally as it sits in the prosecco-making heartland, the wine list features some spectacular fizz. Ask the sommelier for a recommendation based on which dishes you're ordering.
Top tip: Don't miss the cheeseboard. You can thank me later.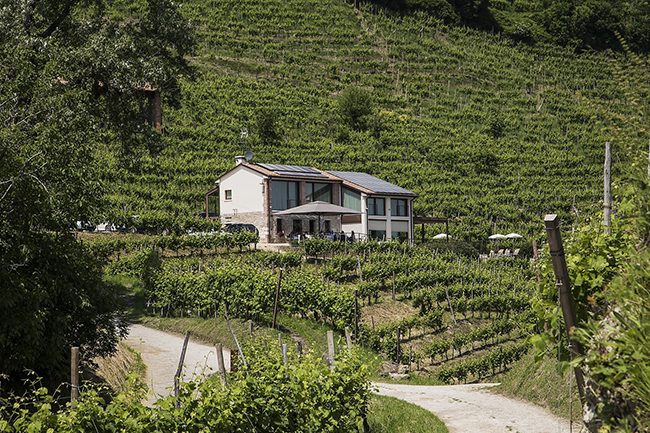 Salis Ristorante Enoteca
Not so much a restaurant, Osteria senz'Oste is actually a rustic farmhouse, high up in the Valdobbiadene hills, full of bread, cheese and cured meats.
Top tip: There's nobody there, so you simply take what you want out of the fridge and pay what you want.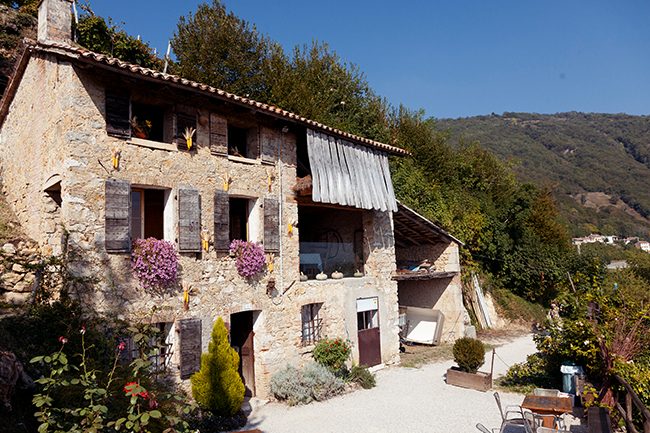 Osteria senz'Oste
A nice traditional spot in the centre of Valdobbiadene, to have a quick break or an aperitivo.
Top tip: It doesn't get much more authentic than this.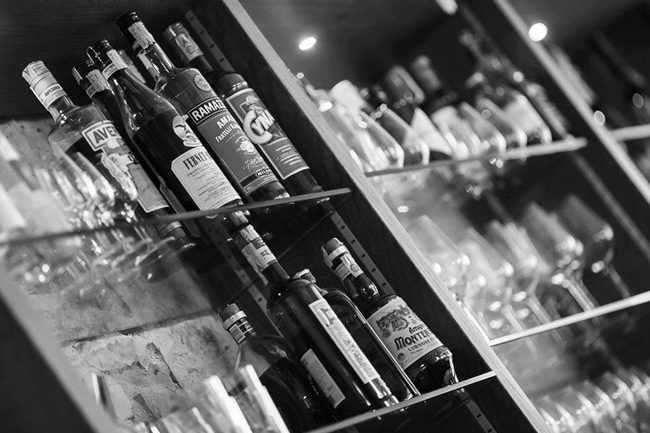 Osteria La Rizza
Bar
This is a great place to try the best wines of the region and learn more about them through their guided tastings.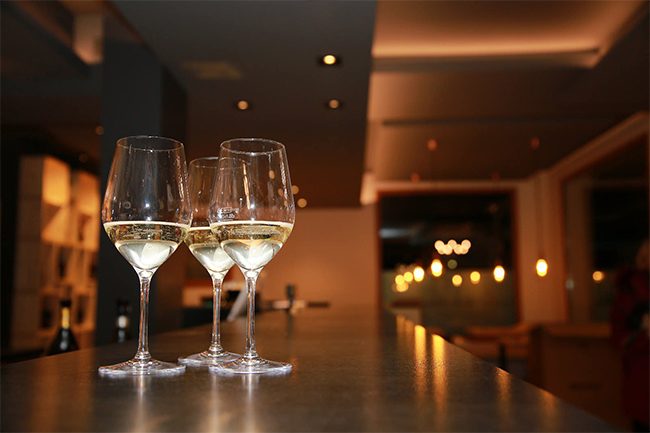 Emporio Superiore
Culture
No trip to prosecco country is complete without a trip to the prosecco vending machine. Hidden away among vines deep in the hills, the vending machine is the last thing you'd expect to find, which makes it all the more rewarding when you find it. The prosecco comes out by the bottle and is perfectly chilled. To get there, follow wooden signs from Osteria senz'Oste.
Top tip: There's a vending machine selling charcuterie, olives and nibbles next to it!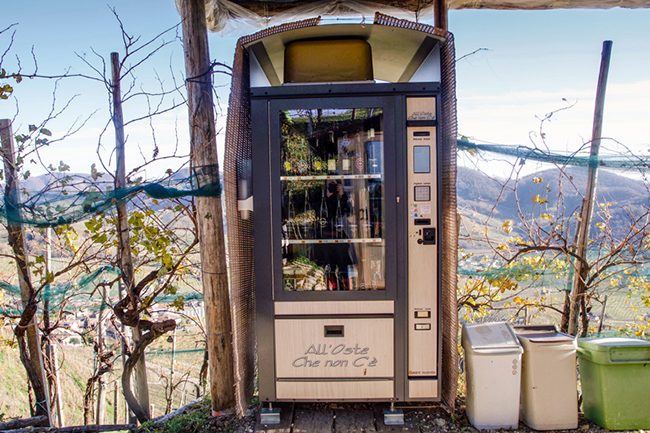 Prosecco Vending Machine
Other
If you're the kind of traveller who prefers to sit back and enjoy the ride, get in touch with Prosecco Escapes. They're local natives who create bespoke, premium tours around the region. Tell them what you want out of your trip and they'll come back with an itinerary for you, covering tastings, Venetian shopping trips, winery visits, 5* accommodation and more.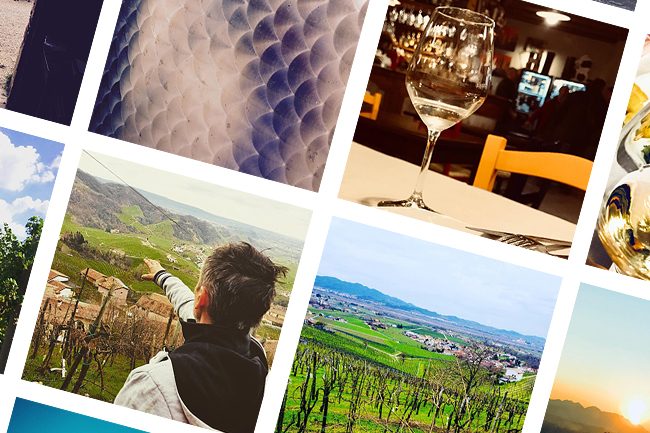 Prosecco Escapes
Why I Love This Destination
Treviso is the ultimate region for prosecco lovers. For an iconic Italian experience, you can't beat driving around the rolling hills of Valdobbiadene, stopping into wineries and sipping on aperitifs in the countryside.
Top Tips
1. Try and visit between April to June. That's when the weather is pleasantly warm and not too hot.
2. Prepare for all weather conditions! So always bring a raincoat, umbrella, extra socks and shoes but also sunglasses and sunscreen.
3. The golden rule is: go for the least common and most unexpected prosecco you can find. There's no point traveling for thousands of miles, then taking home a bottle or products you can find around the corner in London. So when visiting wineries or shops always go for the wine with the smallest production or one that's not distributed or exported.
Don't leave without buying
A 'formaggio ubriaco', which literally translates as 'drunk cheese' – it's cheese cured in wine!