Details
Opening hours
Mon-Sun: 12-3pm, 6-11pm
Address
80-82 Great Titchfield St, Fitzrovia, W1W 7QT
More info
020 7305 7686
Website | Instagram
Opened
July 2017
Intro
With a name like Meraki (used here to mean the love and soul that someone puts into their work), it's easy to have high expectations for Fitzrovia's new kid on the block. And Meraki meets them. Borne out of a desire to offer the finest Mediterranean ingredients with some famous Hellenic hospitality and charm, it's hard to find anything that isn't spot on. Meraki comes from impressive stock (the same family that opened Roka, Zuma, Oblix, Coya and The Arts Club) and it shows.
Décor and Vibe
The décor doesn't stray into the rustic, it's about clean lines and smart, neutral palettes, and yes, when the sun goes down and the DJ starts up, guests are welcome to dance on the banquette seating and let loose a little. Even after finishing lunch early-afternoon on a Friday, we're implored to try the house negronis and have a whirl of the cocktail menu…
Food
We can't remember the last time we had great Greek food in London, but Meraki takes you there. A punchy Greek Salad is updated with caper leaves, tzatziki is made from freshly-strained yoghurt and hits the spot with florina peppers, and the hortopita with fresh-made filo pastry was crunchy, brilliantly salty horta and hard to resist ordering twice.
Drink
There's a separate entrance to Meraki's bar on Foley Street, where we found house-style negronis served with volcanic rocks (don't skip them, they're brilliant), alongside a full cocktail menu. Make time for an aperitif here if you have all evening.
Highlight
Don't overlook the Greek Salad or hortopita, and the chocolate and hazelnut bar is a dessert-lovers dream.
Top Tip
When ordering, make sure to check about dietary requirements – they aren't listed on the menu but the wait staff are very helpful. The classics are done properly here, so ingredients like chicken stock might sneak in where you don't expect it!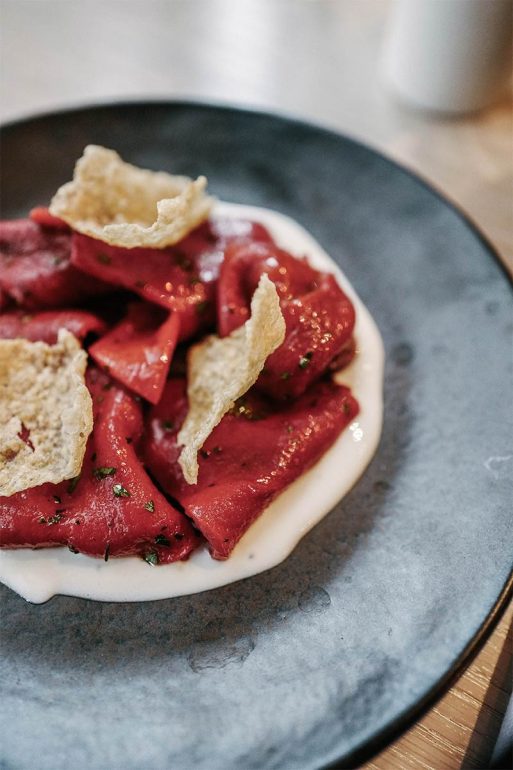 Photo: © James Shearer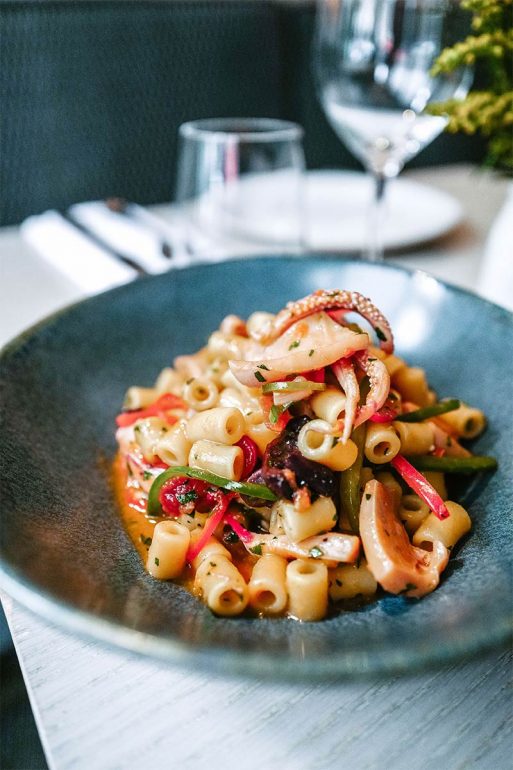 Photo: © James Shearer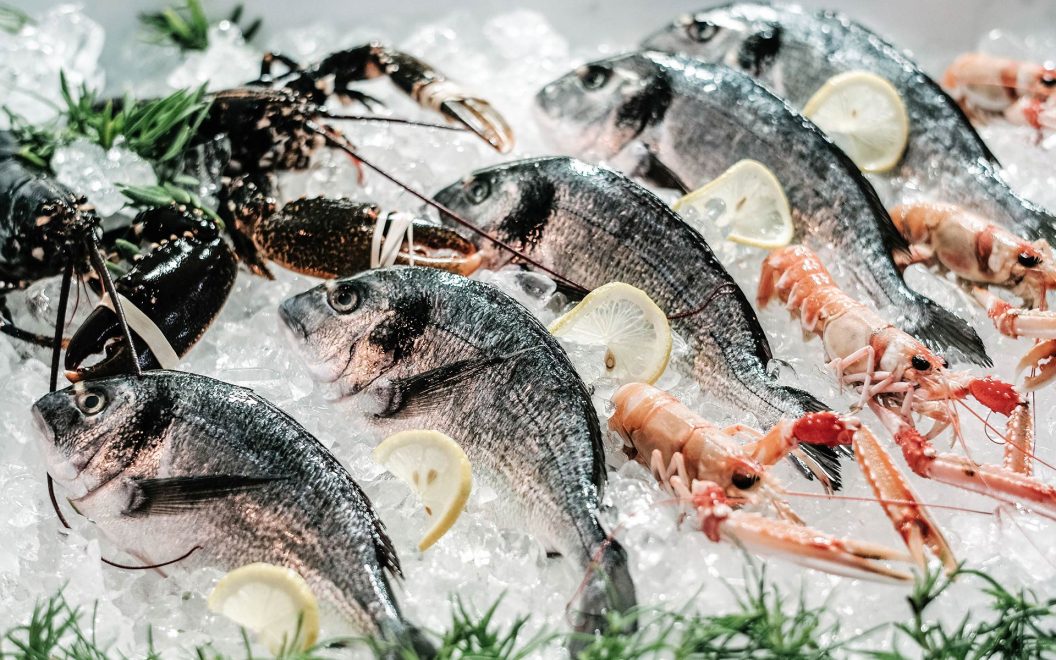 Photo: © James Shearer