Is it us, or does there seem to be an elevated gloss on London right now? Bigger names at LFW parties, three London wins in the World's 50 Best Hotels (congrats Claridge's, The Connaught, and The Savoy), the BoF's recent podcast on why London is the most creative city in the world, and a few, truly newsworthy hotel restaurant launches – all of which make it again very clear, that we're lucky to live here.

Have great weeks all.

xx Taryn and Team UJ xx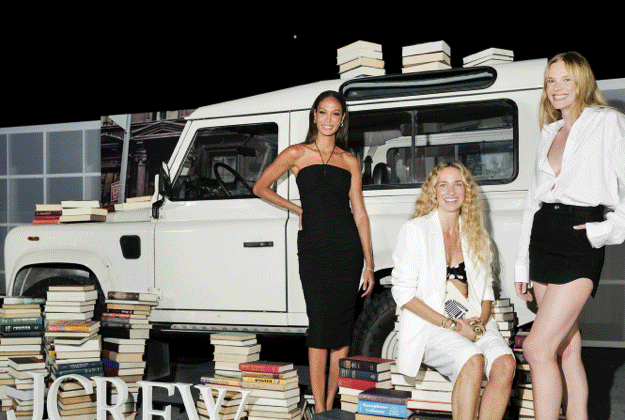 Everybody's Birthday
Global

You know the restaurants where it always seems to be someone's birthday? Well, this is the year that seems to be everyone's milestone birthday, everywhere. Starting in London, Ryan Chetiyawardana, aka Mr Lyan, will be celebrating a decade in business by moving his five bars and restaurant into guest rooms at Sea Containers, from 11-13 October. Also originally based in London, Soho House has now been in North America for 20 years, and have discounted their US hotel rooms (for members) to celebrate (book by end of Sept). Sónar Barcelona is 30 years old, and for their festivities, yesterday they provided the soundtrack to the city's biggest soirée, La Mercè. J Crew is 40 years old (have you read The Kingdom of Prep: The Inside Story of the Rise and (Near) Fall of J. Crew by our good friend Maggie Bullock?) and they've relaunched some heritage pieces (we love this anorak). And lastly, the Concorde is now 50 and you can see its 'radome', which was on the front of its nose cone back in the day, in BA's Concorde Room on the mezzanine level at Heathrow T5.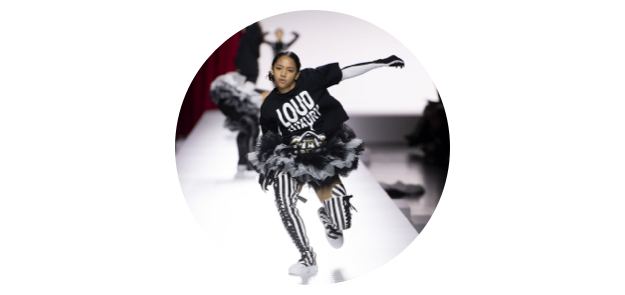 Moschino

Loud Luxury
Finally

Spotted on Moschino's recent 40th anniversary catwalk show (another one!) were the Loud Luxury Ts on dancers – an homage to Franco Moschino, Moschino's founder, by Katie Grand. Goodbye stealth wealth! It's about time…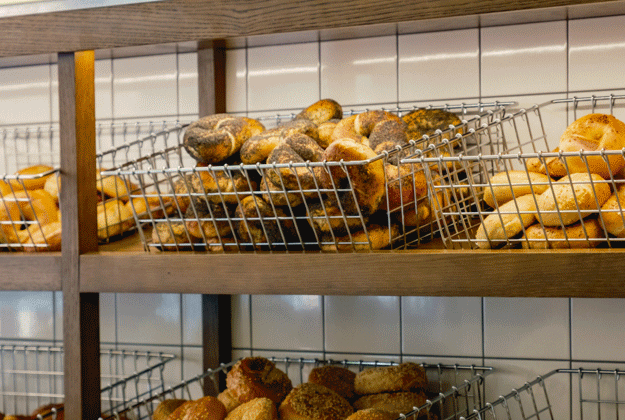 It's | Harrods | GOTA Madrid
Around Town
To note

New
It's Bagels' first bricks and mortar location is turning out to be such an instant success that you have to be fast if you have any chance of getting a bagel, as they are selling out early (we're hearing by 6:45AM on Saturday!), daily. Congrats guys! Independent foodie app DELLI now has a permanent retail space in Netil Market, which is a great idea; Chishuru, Brixton's much-loved modern west African restaurant, has relocated to Fitzrovia and is now open; and Elodie, in Birch's new Selsdon location, is set in the hotel's 19th century manor house, with Michelin-starred Lee Westcott leading the kitchen.

Coming Soon
Hackney's Nest, from the team behind another Michelin-starred restaurant, St Barts, is moving to a bigger space in Shoreditch; St James's Fallow are opening FOWL (3 October) nearby, a walk-ins-only chicken shop concept; the 2000s are calling, and they're bringing The Sanderson's Purple Bar back (5 October); as it has a 50-person capacity, book a place here; and lastly, Harrods' Dining Hall is reopening 7 October, with three new additions (Sushi by MASA, Kinoya Ramen Bar, and Assembly Mezze & Skewers).

Events
This Thursday, Eyal Shani's Lilienblum is hosting a Rosh Hashanah dinner, with tickets here; on 1 October, Gunpowder is having what sounds like a great end-of-summer party, and has partnered with friends Caia, Berber & Q, and Oficio from Lisbon to make it a fun, collaborative affair. Tickets here. Rosewood London will have one Michelin-starred CHAAT from Rosewood HK in residence from 10-12 October to celebrate their 10th birthday (another!), and Barrafina's third guest chef has just been announced: Jordi Bross from the two-Michelin star Mugaritz in San Sebastian will be cooking set menus at their Borough Yards location on 17/18 October; bookings here. GOTA, from Madrid, will be hosting one day at Cave Cuvée on 8 October, from 2-7PM, RSVP essential; and today is dumpling day – the only 'day' we'll support – so go find a dumpling! We'll be headed straight to Gerrard's Corner for some har gau with a side of abuse.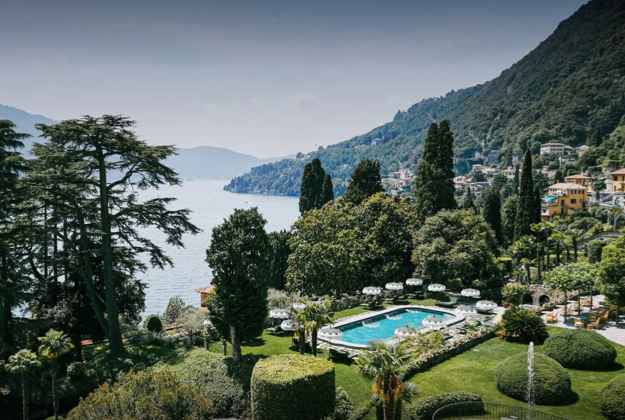 Passalacqua
50 Best
Passalacqua, Lake Como

Congrats to Passalacqua who won first place in last week's first World's 50 Best Hotels. And it's off to Lake Como we go!

MORE INFO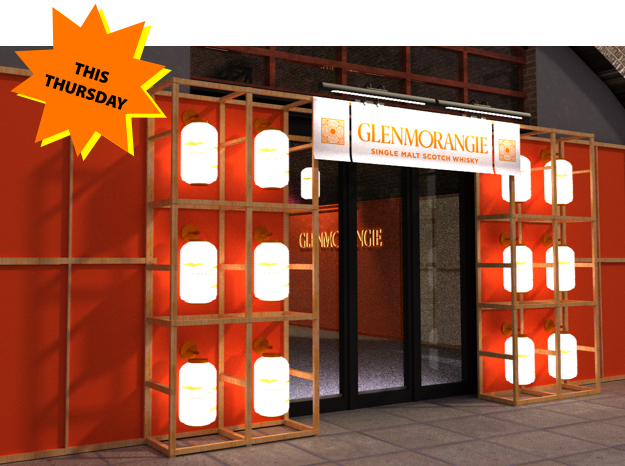 Glenmorangie
New Limited Edition Single Malt
28 September, Shoreditch
Partner Content

Love whisky? Then this Thursday, you could be one of the first to try Glenmorangie's new limited edition single malt, launched exclusively at Motel Studios in Shoreditch. From 9PM, guests will be taken on a sensorial journey, curated by the whisky's creator and inspired by his favourite place, discovering tasting notes and trying unique cocktails and pairings. There will also be a guided tasting, live DJ, chance for you to win a mini bottle in the arcade, and other surprises. Tickets are £25 and include cocktails, canapés and all activities.

BOOK NOW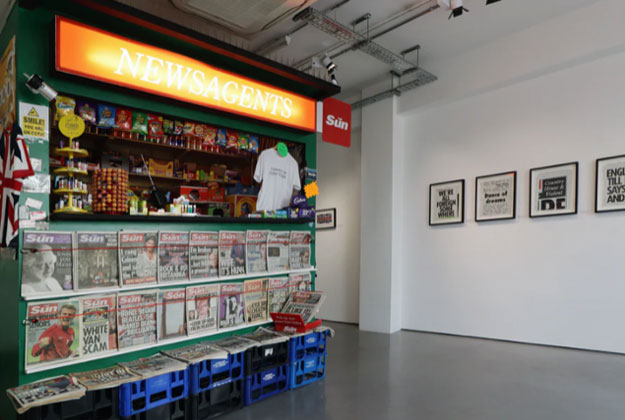 Corbin Shaw
Round up

The V&A's Chanel exhibition may be sold out (wow!), but the Design Museum's Rebel: 30 years of London Fashion looks excellent, and includes an installation about Lee McQueen's first collection, Taxi Driver, which was lost right after it debuted. On until 7 October at Jealous Gallery is Corbin Shaw's exhibition, 'The People Fled When The Sun Went Down', which looks at how to turn tabloid culture into something positive; yes Corbin. The Art of Banksy is now open on Regent Street, and lastly, the Es Devlin designed Gucci Cosmos, the brand's travelling archival exhibition, opens 11 October at 180 Studios.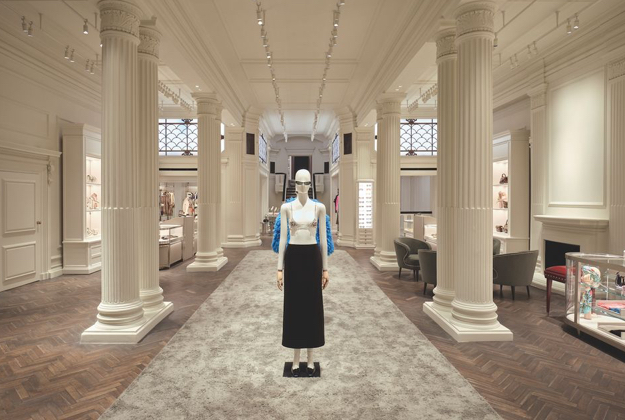 Gucci
Gucci Boutique
New Bond Street

A new store for a new head designer, this New Bond Street location was once a gallery, and now still retains the building's classic features. Boutique highlights include The Tudor Room, with archive pieces; the Gucci Salon, an invite-only place for personalised shopping; and the artwork throughout, which will be ever-evolving.

GUCCI, 144-146 NEW BOND STREET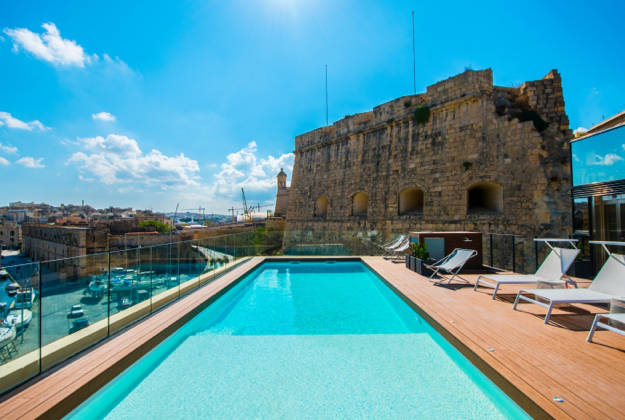 Cugó Gran Macina
Chase the Sun
Malta

Malta may be behind in terms of luxe hotels, but there are definitely some that seem to have great views, locations, and are quite reasonably – by 2023 standards – priced. This is one of them. Temperatures in Malta are in the high 20s in October, too.

MORE INFO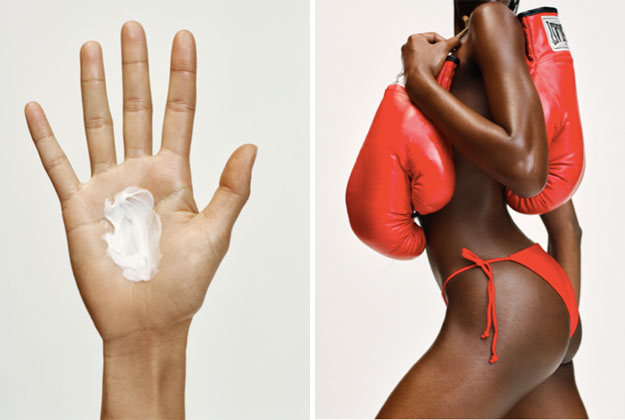 Sporty & Rich
Beauty

Sporty & Rich's new five-product genderless beauty line, called S&R Beauty, includes a milk cleanser, hand cream, body oil, multi-purpose balm and multi-vitamin face mist, and of course has used as many natural and organic ingredients as possible. Let's see!

MORE INFO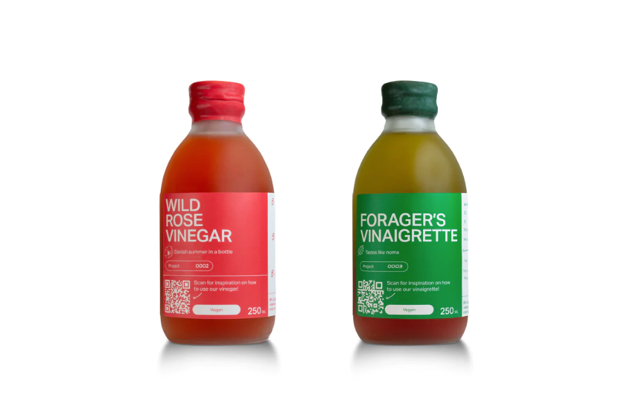 Noma Projects
Adriá and Redzepi
Haute kitchen cupboard essentials

Recently we mentioned the new 'food' brand ATAVI from Albert Adriá, of Tickets BCN and Cakes and Bubbles fame, and now news just in is that while René Redzepi's NOMA may be closing in '24, he's now selling NOMA-esque pantry staples; their latest flavour note is 'stepping into nature' with products like wild rose vinegar and forager's vinaigrette.




Four Seasons Hotel Ritz Lisbon
Lisbon
Quick trip

You know it's hot, we know it's hot, but we hadn't been in ages. Now we can confirm: Lisbon feels goooood! A quick trip to Portugal's capital included old-school dining at an Anthony Bourdain fave, Cervejaria Ramiro (go!), a run with Lisbon City Runners, a basic double decker bus tour (we did the modern route, but think we should have gone historic), and a brilliant stay at the Four Seasons Hotel Ritz Lisbon.

READ ABOUT THE HOTEL HERE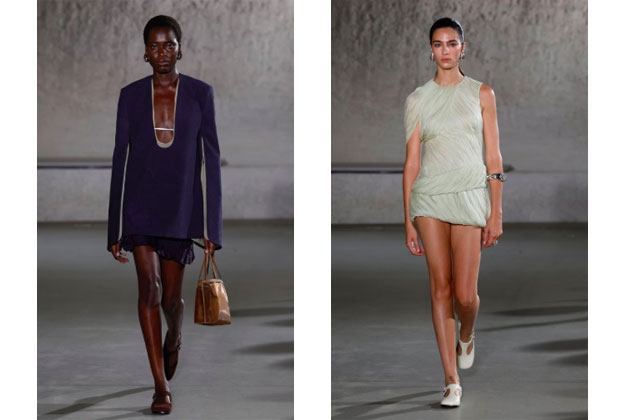 Re-birth of Burch
Back to her roots

We haven't heard the name Tory Burch in awhile, but after seeing 'wearing Tory Burch' tagged on many a fashion insider during Milan Fashion Week recently, it seems like her new hands-on – and very different direction – approach may be working. Sure, likely most were getting paid to post, but still, there is definitely something in the air. And if the tide truly is changing for her, she couldn't ask for a better 20th anniversary (another one!) gift.

TORY BURCH S/S 24




The Standard Palácio Santa Clara, Lisbon
Residences
New names

Yes, brand residences are nothing new, but here are two new brands doing them. Unsurprisingly, The Standard are getting into residences, with Lisbon, Miami and Hua Hin so far on the books, and Cipriani also doing them in Miami – in Brickell, to be exact. Who's next?




@_tanyaghosh

Menu Highlight
Spritz

When recently re-visiting Jackson Boxer's Orasay, we had whitebait that came with a chardonnay vinegar spritz. Fresh!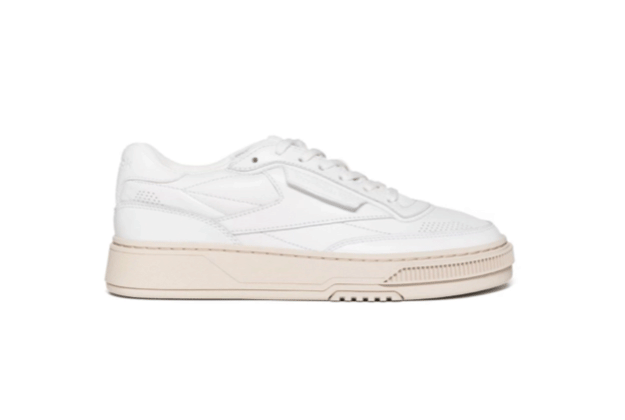 Reebok LTD
Luxe

Reebok LTD (learn, test, design) is Reebok's new line where they will launch premium collections, special projects and collabs. Their first product is the Club C LTD, an updated version of their classic silhouette, in calf leather.

MORE INFO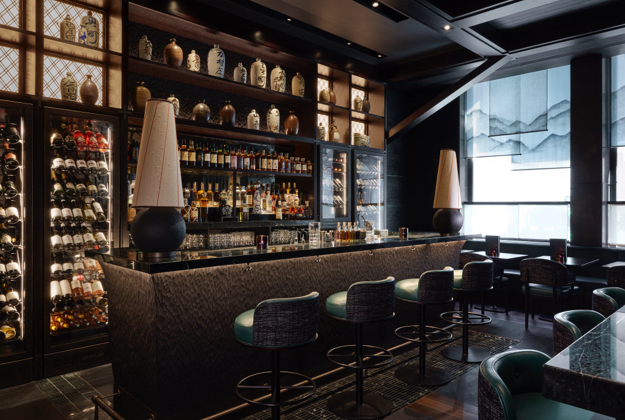 KOYN
New bar

Guess what: another birthday! KOYN, one of LSL Capital/ Dinesh and Samyukta Nair's excellent restaurants (we love KOYN), has just turned one, and to celebrate, they've opened a new izakaya-style 16-seater bar that has cocktails, sake flights, wines, and a soon-to-launch bar menu.

MORE INFO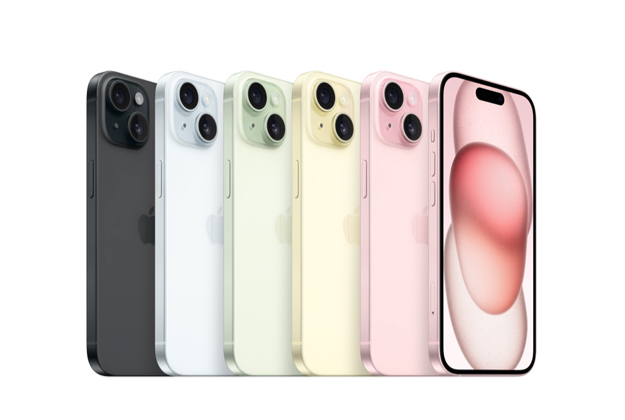 Apple
iPhone 15
It's here

Ooooooooh, those sorbet colours. There are other upgrades, too, of course – read about them here.

MORE INFO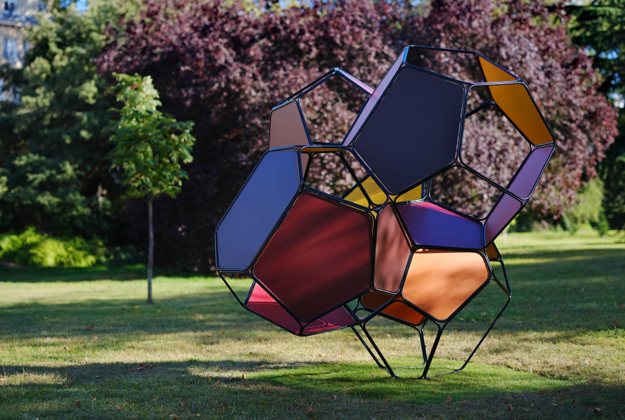 Frieze Sculpture Park- Now Open
Frieze
Oct 12-15 October

Frieze to us means autumn is officially here, so let's embrace it. Highlights include the new Studio in Frieze Masters, which explores the workspaces of the five creators; the Ruinart Art Bar, with a sensorial exhibition, PROMENADE(S), by their Carte Blanche Artist Eva Jospin, which explores her interpretation of the maison's terroir through drawings and sculptures; and other celebrations for Frieze's 20th anniversary year (again!).

FRIEZE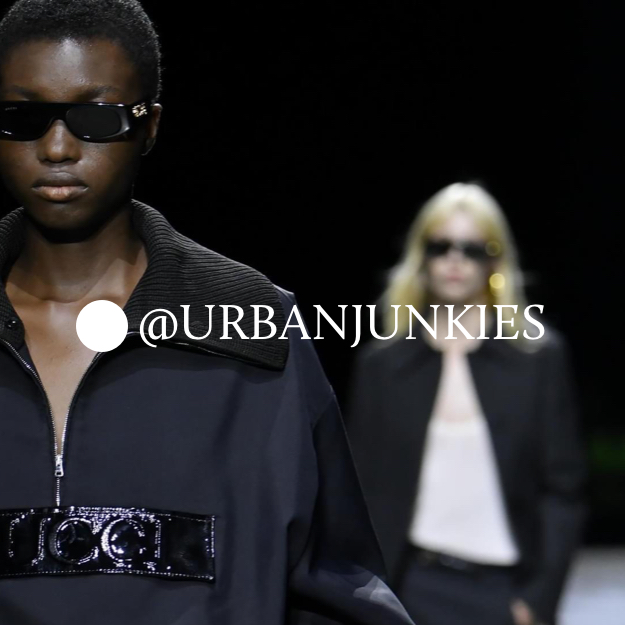 We'd been feeling pullovers and now Sabato de Sarno has given us this. ⚡️


FOLLOW US

(c) 2023 Urban Junkies. All rights reserved.

Reproductions of any portion of this website only with our express permission. Urban Junkies is a free weekly mailer. All listings and features are editorial: We do not receive any payment from venues, artists or promoters. Every effort has been made to ensure accuracy of information listed but we cannot accept responsibility for errors or omissions.

We have updated our terms and conditions link and privacy policy link to make it easier for you to understand what information we collect, how we use it and what rights are available to you to control your information. The privacy and security of your information are very important to us. If you have any questions or comments, please send us a message by info@urbanjunkies.com. Thanks as always for reading UJ.